REAL-TIME SUMMIT




SPARK FX 2021: CONFERENCE


March 4 - 14, 2021



The Real-Time Summit is all about exploring the possibilities of real-time creation. We've curated a range of leading voices from a diverse selection of disciplines to help paint a vivid picture when it comes to the use of these kinds of technologies. From on-set motion capture to immersive concert productions to high-level "what's next" group conversations — we've gathered some of the best minds to share their stories, pique curiosities, and encourage exploration on the topic.

We've curated this Summit to be a meeting-of-the minds; folks who can ask real questions and have genuine conversations about the subject matter, ultimately expanding on the impacts of how this kind of tech affects the creative industries.

STREAM CO-CHAIRS
Jessica Glass
DNEG Studios

Sepp Sonntag
Image Engine Design





SCHEDULE

Thursday
Thursday - March 4, 8:00 AM
ON-DEMAND
INTRO TO REAL-TIME SUMMIT
Guests: Miles Perkins
Coming soon.
Thursday - March 4, 8:00 AM
ON-DEMAND
THE NEXT FRONTIER OF DESIGN: BRIOXR
Presented by SpinVFX
Moderator: Kelly Singh Guests: Dave Cardwell
Visionary, artist and creator Dave Cardwell brings his wealth of experience in developing software for artists to the AR/VR space with his latest software platform: BrioXR.
BrioXR is a web-based AR, VR & 3D platform that empowers artists to create and distribute their own content online, without needing to code or program. In this talk, Dave will demonstrate how to create and publish experiential content in BrioXR, including bespoke tools such as real-time light baking, configuration, and in-browser ultra-rendering.
Dave will also explain how these unique, web-based tools empower Designers in every industry to become the leaders of tomorrow, today. From manufacturing, e-commerce, architecture and more, Designers will become the masters of their entire production pipeline from ideation, to sale.
Thursday - March 4, 8:00 AM
ON-DEMAND
VIRTUAL PRODUCTION IN BRITISH COLUMBIA
Presented by AMPD Technologies
Moderator: Nancy Basi Guests: Anthony Brown, Matt Welford & Ollie Rankin
Virtual and real-time production techniques are clearly revolutionizing the movie-making process, with a recent Nostradamus Report predicting that 'Virtual Production will become the industry norm by 2026'.
What is British Columbia doing to ensure it establishes and maintains a position at the forefront of this revolution? Are we doing enough? What more can we be doing? Does Virtual Production make movie-making less or more accessible for newcomers to the industry? Are we doing what we need to in order to ensure our talent is capable of meeting new challenges?
This panel explores the opportunities and challenges represented by Virtual Production in British Columbia.
Thursday - March 4, 8:00 AM
ON-DEMAND
DEMO: DIRECTING A VIRTUAL REAL-TIME SCENE
Guests: Habib Zargarpour, Josh Kerekes & Paul Franklin
In this session, Academy Award-winning VFX Supervisor and Creative Director at DNEG, Paul Franklin, joins Habib Zargarpour, Head of Film Development at Unity Technologies, for an exciting demonstration of 'real-time' production processes. Audiences will be treated to a glimpse into the future of virtual production as Paul Franklin takes a seat in the virtual director's chair to remotely lead a scene in real-time. By the end of the session, the two will have blocked a scene of real-time elements, from camera layout to character blocking to lighting direction. This is a real-time demonstration showing just how possible recent innovations and advances in storytelling technologies is proving to shape the creative process.
Thursday - March 4, 8:00 AM
ON-DEMAND
THE FUTURE OF STORYTELLING USING VIRTUAL PRODUCTION
Moderator: Sepp Sonntag Guests: Álvaro García
We will go through the different projects at Mayhem Mirror Studios, including The Seed of Juna, to understand better how the creative process is changing for filmmakers and storytellers. Not just in big productions, but being able to be competitive as an small studio willing to tell new ideas.
Thursday - March 4, 8:00 AM
ON-DEMAND
CASSINI LOGS
Guests: Alex Popescu
Presenters Alex and Tim share a detailed breakdown of the process for creating Cassini Logs, a short film made in Unreal Engine. Developed for a filmmaking challenge, the project was an amazing collaboration between a small team of artists, working remotely to tell the story of a great character in a sci-fi universe.
Thursday - March 4, 8:00 AM
ON-DEMAND
STOP-MOTION BY VIRTUAL PRODUCTION
Presented by Fika Entertainment
Guests: Gavin Williams & Pete Divers
Fika Entertainment's Head of VFX, Peter Divers, and Animation Supervisor, Gavin Williams, will present on the use of virtual production to emulate stop-motion animation. In 2020, the Fika team used photogrammetry to recreate the puppet's from Coolabi/ BBC's Scream Street series, and used them to create a real-time animated video that brought together the look and feel of stop-motion with the technical potential of virtual production including motion capture, facial capture and real-time rendering — all shot during COVID conditions. The final outcome was a centre piece of CBBC's Halloween at home campaign, with an online dance challenge that featured various CBBC stars. In this presentation, Pete and Gavin will talk through the technical aspects of this project and how the team approached the challenge of stop-motion by virtual production.
Thursday - March 4, 8:00 AM
ON-DEMAND
CTO TO CTO: A FIRESIDE CHAT
Presented by Baobab & DNEG Studios
Moderator: Patrick Pennefather Guests: Larry Cutler & Paul Salvini
This session dives straight into the core issues of what the advents of real-time technologies bring to the forefront. DNEG Global Chief Technology Officer Paul Salvini joins Larry Cutler, CTO and Co-Founder at Baobab Studios leverage their industry expertise to result in an energized conversation to discuss how recent innovations in virtual production and real-time creation are shaping organizations and infrastructure across creative industries, now and into the future. The panel will be moderated by UBC Professor and Faculty member at the Centre for Digital Media, Patrick Pennefather.
Thursday - March 4, 10:00 AM
LIVE
REAL-TIME APPLICATIONS IN THE MUSIC INDUSTRY
Moderator: Alan Smithson Guests: John MacInnes, Ollie Rankin & Tim Dillon
This session acts as a virtual backstage pass as we bring together some of the main creatives in the immersive concert space to share their experiences of creating in real-time.

Friday
Friday - March 5, 10:00 AM
LIVE
THE REALITIES OF VIRTUAL PRODUCTION
Moderator: Andy Williams Guests: Kathy Chasen-Hay, Lori Furie & Steve Jelley
The promise of Virtual Production, utilizing toolsets including Real-Time Game Engines for "in-camera" visual effects, has garnered a tremendous amount of attention as the global production community seeks to continue creating content during a worldwide pandemic. It has been touted as "the answer", a magic bullet to get productions off location and into a more controlled stage-bound paradigm that's safer for cast & crew. In the shadow of the success of some high-profile recent innovations, Production teams wrestle with the logistics and costs of this emerging tech.
Many suggest that "this is how films will be made in the future" but is this indeed compatible with the ways in which studios and filmmakers want or need to operate? What is its practical longevity and where is it headed?
Friday - March 5, 11:30 AM
LIVE
EXPERIENCES FROM ON-SET VIRTUAL PRODUCTION TECH
Moderator: Chris Bedyk Guests: Athomas Goldberg, Maud Clavier, Rene Amador & Stype Cajic
Coming soon.

Sunday
Sunday - March 7, 4:00 PM
LIVE
VIRTUAL PRODUCTION CRASH COURSE FOR INDIE FILMMAKERS
Presented by ARWall
Guests: Rene Amador
Unless you're a major facility with the capital to invest in Virtual Production infrastructure, building out a studio can prove to be a costly endeavor. Rene Amador (CEO of ARwall), breaks down some of the essentials when it comes to including elements of virtual production for indie filmmaking.

BIOGRAPHIES

Alan Smithson
Co-Founder // MetaVRse
(Emulator Touchscreen Performance System, MetaVRse Studio, MetaVRse Engine, Your Director AI)


Alan Smithson is the Co-Founder of MetaVRse, a universal, web-based 3D creation platform that enables anyone to leverage the power of spatial computing. He is a proud Father, Business Leader, TEDx Speaker, and Podcast Host. Previous to MetaVRse, Mr. Smithson invented the World's first touchscreen DJ system, Emulator — featured on Dragons' Den and winning DJ Mag's Innovative Product of the Year in 2011. He is an Independent Global Advisor on the Business of XR to a select group of the world's largest companies, chief investment advisors, and ultra high net worth family offices.

MetaVRse
Facebook
Instagram
Twitter
LinkedIn
IMDb.com




Alex Popescu
(The Mandalorian, Jumanji: The Next Level, Aquaman, Kong: Skull Island)


Alex is a visual artist passionate about filmmaking, exploring the use of real-time rendering technology for storytelling. His projects live on the edge between realism and surrealism, focusing on concept and visual style. He currently lives in Sydney, Australia and works as a supervisor in the visual effects industry.

Personal Website
Instagram
IMDb.com




Andy Williams
Managing Director // Outpost VFX
(Westworld, Star Trek: Picard, Locke & Key, Defending Jacob)


Andy Williams is currently Managing Director (Los Angeles) for the UK-based visual effects entity Outpost. He is responsible for the LA studio's VFX team, and pivotal in expanding Outpost's Episodic & Feature Film offering across all of Outpost's sites (Bournemouth, Montreal, India, Los Angeles) fostering client relationships and providing direction on global strategy and operations.

Prior, Andy spent 4+ years as the Executive Producer of Episodic for DNEG's Los Angeles studio, helping to increase DNEG TV's footprint in the Streaming and Premium Episodic space across all of its North American studios. He also served as Exec Producer for DNEG's Virtual Production global offering for Episodic and Feature Film engaged in Operations and Client Management. Previously, Andy held Head of Production roles at Stargate Studios and DIVE (AlkemyX).


Anthony Brown
CEO // AMPD Technologies


Anthony Brown has been an entrepreneur and digital media infrastructure pioneer in Canada for nearly two decades. In 2001, Anthony co-founded Seven Group, a technology integrator with a focus on supercomputing, data management, and digital media. Seven Group rapidly became the leading integrator for technology infrastructure for animation, visual effects, and video game studios in Canada and around the world. Anthony was subsequently co-founder and CEO of Infinite Game Publishing, publishers of the highly successful MechWarrior Online. Anthony founded AMPD in April 2015 to combine his expertise and passion for technology, digital media and high-performance computing.




Coming soon.




Coming soon.




Dave Cardwell
Co-Founder // Spin VR
(Lord of the Rings, King Kong, I-Robot)


The 2014 recipient of The Academy's prestigious Technical Achievement Award, Dave has been carving a path as a VFX artist and innovator for close to twenty years.

He was a Co-Founder/Creator of Mudbox, later acquired by Autodesk, where he developed sculpture and texture painting tools used at the world's leading visual effects companies today.

Dave began his career as a Designer and Class A Surface Modeller working for Ford, and Mercedes Benz in California. He moved on to a Senior Character and Environmental Modeller position at Weta Digital, working on Peter Jackson's Oscar-winning blockbuster trilogy The Lord of the Rings, King Kong and Alex Proyas' I-Robot.

Dave is a visionary, and his passion to create beautiful imagery has led him to partner with SpinVR to creatively pioneer bringing this immersive technology right to your doorstep with BRIO, a cloud-based AR, VR & 3D platform, now available for license subscription.




Coming soon.




Habib Zargarpour
Head of Film Development // Unity Technologies
(Greyhound, Bladerunner 2049, Perfect Storm, Twister, Star Wars Episode I)


Habib's visual effects career has included developing ground-breaking effects while at Industrial Light & Magic, Electronic Arts, and as Director of Visuals for XBox Publishing at Microsoft. He has been nominated for two Academy Awards and won two BAFTA's for his work on Twister and The Perfect Storm. His film credits include: Greyhound, Blade Runner 2049, and The Jungle Book where he pioneered Virtual Production using Real-Time Engines. Other credits are Signs, The Bourne Identity, Star Wars: Episode I- The Phantom Menace, Spawn, Jumanji, Star Trek: Generations, and The Mask. He has also been Senior Art Director on hit video games such as: RYSE: Son of Rome, Need for Speed Most Wanted/ Underground, James Bond 007: Everything or Nothing. He is currently directing his first feature film, Squadron. While at Unity, Habib continues to develop real-time techniques for filmmaking and combining his experience in film and real-time engines to bring their benefits to Virtual Production. He is an active member of the VFX Branch of the Academy of Motion Pictures Arts and Sciences, BAFTA, and a founding member of the Visual Effects Society and the 5D-Conference.

Unity Technologies
Instagram
Twitter
LinkedIn
IMDb.com




John MacInnes
Founder // MacInnes Studios
(Call of Duty Advanced Warfare)


Award-winning writer, producer, director of movies, games, VR and AR. John's career in all things virtual started when as a screenwriter he was hired to write Call of Duty Advanced Warfare, the biggest selling game of 2014. Since 2015, he has been working exclusively with the Unreal Engine and has been the recipient of multiple Epic Games Mega Grants for is work with digital human characters.


Facebook Group
Facebook
Instagram
Twitter
LinkedIn
IMDb.com




Coming soon.




Kathy Chasen-Hay
SVP of VFX // Skydance Media


As Senior Vice President of Visual Effects for Skydance Media, Kathy Chasen-Hay is responsible for overseeing VFX teams on all Skydance films and television series by collaborating with the filmmakers and team on schedules, budgets and strategy throughout production.

Prior to joining Skydance, Chasen-Hay VFX produced the recent Paramount release Dora & the Lost City of Gold and served as associate producer on the Universal hit Fast & Furious Presents: Hobbs & Shaw where she was responsible for producing the VFX and delivered 1700 visual effects shots for the film.

Chasen-Hay spent six years as Senior Vice President of Visual Effects at Lionsgate Films, where she worked on projects such as The Hunger Game series, Power Rangers, Deep Water Horizon (which earned Lionsgate its first Best Visual Effects Oscar nomination) and the Now You See Me films. Before Lionsgate, she served as visual effects producer on Tony Scott's Unstoppable and Déjà Vu, Peter Weir's Master & Commander: The Far Side of the World (which also received a Best Visual Effects Oscar nomination), and Jon Turtletaub's National Treasure series.

Chasen-Hay is a member of the Visual Effects Society, the Producer's Guild of America, the Editors Guild, and has recently been invited to join the Visual Effects Branch of the Academy of Motion Pictures Arts & Sciences.




Kelly Singh
Head of Communications // Spin VFX


Kelly has long worked parallel to the film sector, often as an advocate on government policy that has driven the growth and direction of the film industry in Ontario.

Her versatile background has been foundational to her development from Policy Advisor to Minister Michael Coteau, and later to Minister Eleanor McMahon at the Ontario Ministry of Tourism, Culture & Sport. Combined with her initial transition in to the film industry on the studio developer side in Toronto, Kelly quickly gained a love for post-production and AR/VR technologies.




Larry Cutler
Chief Technology Officer // Baobab Studios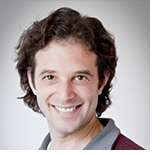 Larry Cutler is Co-Founder and Chief Technical Officer of the Emmy award-winning and leading VR animation studio Baobab Studios, whose mission is to inspire you to dream and bring out your sense of wonder. Larry brings deep technical leadership over the past 20 years in the area of animation creation and development. Larry currently serves on the Digital Imaging Technology Subcommittee for the Oscar Technical Achievement Awards. He was most recently the Vice President of Solutions at Metanautix. Prior to that, Larry spent 10 years at DreamWorks Animation where he served as Global Head of Character Tech and held several leadership positions in the areas of character development, animation workflow, rigging, and character simulation. Larry began his career at Pixar Animation Studios as a Technical Director on the films Monster's Inc., Toy Story 2, and A Bug's Life.
www.baobabstudios.com
Facebook
Instagram
Twitter
LinkedIn
IMDb.com
Coming soon.
Matt Welford
Director of Virtual Production, Creative Director // Versatile Media Co.
(The Water Man, The Hunt, Locke & Key, For All Mankind)

Matt Welford has over 25 years of experience in VFX supervision, creative design, character development, on-set supervision, shoot planning, virtual production, Unreal Engine, previz, mocap, compositing supervision, colour management, stereoscopic pipeline development, tools and workflow design. His expertise in virtual production techniques and processes stretches back to the days before virtual production was actually called virtual production, working with Mill Film (Tomb Raider), Weta Digital (Lord of the Rings trilogy, King Kong, Avatar, etc.), Sony Pictures Imageworks (Suicide Squad, Spiderman: Homecoming, etc.), and most recently as Head of Studio, Vancouver, at Pixomondo (For All Mankind, The Water Man, etc.). He recently joined Versatile Media, a rapidly growing new Vancouver-based studio specializing in real-time and virtual production, as Director of Virtual Production / Creative Director.
Maud Clavier
(Jean-Michel Jarre's Welcome to the Other Side)

Maud Clavier has been working in the 360° & VR field since 2015. After four years of directing her company to create corporate 360 films, she decided to quit to focus on her creativity. In 2018, she directed her first docu-fiction in 360°: Filamu that has been awarded at several festivals. She subsequently do artistic immersive work for museums and performing arts.
She is now working since few months for VRROOM, managing projects such as Venice VR Expanded, New Images and Jean-Michel Jarre's concert Welcome to the Other Side on which she has been also the director of the flat video inside the VR world for TV.
Personal Website
Facebook
LinkedIn
Coming soon.
Nancy Basi
Director // Liquid Media Group
Vice President, Vancouver Chapter // VRAR Association
(Red Dawn, RED, Salt, The Last Airbender)

Nancy Basi is a Media + Entertainment veteran with 30 years of experience in the entertainment industry. As the Executive Director for the Vancouver Economic Commission, Nancy worked strategically to promote, grow and support the digital entertainment and interactive industries for the City of Vancouver and regional areas. Her career in economic development focused on the full spectrum of screen-based entertainment including film, VFX, animation, games, post production, music, VR/AR and eSports. Her unique 360 degree perspective when applied to trade, investment and talent initiatives, developed new ecosystems and cross-sectoral opportunities enabling sector and job growth. Prior to accepting her position at the VEC Nancy spent 20 years in the film, television and commercial industry in physical production, visual effects and animation as studio manager, executive producer and producer. Clients included Sony/Columbia, Warner Bros, Nike, Mercedes, 20th Century Fox and Disney.
Ollie Rankin
Founder // Pansensory Digital
(Lost Horizon Festival, The Good Doctor, Miss Peregrine's Home for Peculiar Children, Alice Through the Looking Glass)

Ollie Rankin is a NZ-Canadian virtual reality and visual effects pioneer who spent two decades working at the forefront of the global film industry, from the Lord of the Rings to Alice Through the Looking Glass. He combines this history of creative achievement with a background in computer programming and AI to develop new narrative conventions for immersive, interactive media. In 2020, he was inducted into the Unreal Virtual Production Fellowship and worked as creative producer and technical director of Lost Horizon Festival, the world's first multi-day, multi-stage fully virtual music and arts festival. Previously, Rankin wrote and directed the interactive VR experience, Downloaded, which premiered at the Venice Biennale in 2019 and was listed among Forbes' top 50 XR experiences of the year. He is an activist for diversity, fairness and sustainability. In his spare time, Ollie is a poet, musician, comedian and adventurer.
Pansensory
Facebook
Instagram
Twitter
LinkedIn
IMDb.com
Coming soon.
Paul Franklin
Creative Director // DNEG Studios
(Inception, Interstellar, Dark Knight (trilogy))

Academy Award-winning visual effects supervisor, creative director and co-founder of DNEG, Paul Franklin has over 30 years of experience innovating filmmaking technologies.
Paul has earned Oscar and BAFTA nominations for his work with long-time collaborator Christopher Nolan on projects such as Inception, Interstellar and all three installations of the Dark Knight trilogy. In total, Paul has earned 19 nominations from 14 awarding institutions and associations including the Visual Effects Society (VES) and The Saturn Awards. This has resulted in 17 wins.
Paul's impressive resume includes global hit franchises such as Harry Potter, Mission: Impossible and most recently, Venom. An indisputable trailblazer in the visual effects industry, Paul is currently leading virtual production on Fireworks, a project pushing the boundaries of physical filming with its advanced integration of LED stages.
DNEG Studios
Twitter
LinkedIn
IMDb.com
Paul Salvini
Global Chief Technology Officer // DNEG Studios

As DNEG's Global Chief Technology Officer, Paul Salvini provides strategic and technical direction to the visual effects and animation company's global technology team, based on a deep understanding of the importance of the role of technology in storytelling.
Paul has over 25 years of experience in technology leadership roles. As CTO of SideFX, where he worked for 15 years, Paul oversaw the development of Houdini from beta onwards. As CTO of Christie Digital, he created and led the Research and Innovation and New Business Initiative departments, and an Advanced Technology Group. Most recently, Paul served as CEO of The Accelerator Centre, where he helped launch and mentor over 120 technology-based businesses working in a wide range of areas from data science, AI, computer vision and probiotics to autonomous vehicles.
Paul also has a strong academic research background; he holds a PhD and MASc (specializing in the computer simulation of complex systems) as well as a MBA and a BMath in Computer Science.
Pete Divers
Head of VFX // Fika Entertainment
(Legend of the Ancient Sword, Kingsman: The Golden Circle, Wonder Woman, Alien: Covenant)

Pete Divers is Head of VFX at Fika Entertainment, driving the creativity of the studio and develop the latest in emerging technology for creative outcomes. Pete began his career in motion capture and virtual production in 2000, and has worked for some of the most highly regarded visual effects houses in Australia, New Zealand, London, and Los Angeles, including Weta Digital, Method Studios and The Third Floor. He has worked on projects including Kingsman 2: The Golden Circle, Alien: Covenant, The Hobbit: The Battle of the Five Armies, The Hobbit: The Desolation of Smaug and Dawn of the Planet of the Apes.
Rene Amador
CEO // ARWall
(Nightflyers, Prix, Offbeat Retreats, American Idol)

Rene is the Co-Founder & CEO of ARwall, an XR technology startup that has been pioneering the usage of XR virtual production in film & TV production for 4 years. ARwall won the SXSW Top AR/VR Technology Startup prize in 2018, and the CES 2020 DreamlandXR award for Best AR Experience. In 2020, ARwall launched two new products, ARwall Interactive for touch-free immersive retail/LBE; as well as ARFX Home Studio, their first all-in-one home consumer kit for in-camera XR virtual backdrops. This is Rene's 16th foray in a startup, the 4th he's co-founded, and is a working director himself with over 150 commercials, short films, and pilots under his belt. Prior to ARwall, for 8 years he was Co-Founder and Creative Director at Automaton Creative, a creative digital agency that generated video campaigns for major tech and media brands. Rene has a BA in Film & Digital Media from UC Santa Cruz, and 20 years of experience as a VFX Artist, post supervisor, writer, director, and cinematographer.

Facebook
Twitter
Instagaram
LinkedIn
IMDb.com
Sepp Sonntag
Environment Supervisor // Image Engine Design
(The Mandalorian, Pokemon: Detective Pikachu, Spiderman: Far From Home, Godzilla: King of the Monsters)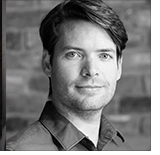 Sepp Sonntag brings over 12 years of experience in creating digital environments for blockbuster feature films to his role as Environment and On-Set VFX Supervisor.
Hailing from Munich Germany, Sepp started his professional career as a Junior Matte Painter with Scanline VFX. His first international credits include Roland Emmerich's 2012 and Ghost Writer.
In 2009, Sepp moved to London to take the next step in his career eventually rising through the ranks to become Matte Painting Lead for MPC.
In 2012, he was given the opportunity to transfer to MPC's Vancouver studio where he became Environment Supervisor. Eventually he switched to Image Engine in September 2018.
With a long list of credits to his name, Sepp considers his career highlights to include working for Legendary Studios' Godzilla: Kind of the Monsters as a VFX Plate Unit Director and supervising a photography unit in Hong Kong for Ghost in the Shell.
Steve Jelley
Co-Founder, Joint Managing Director // Dimension Studios
(Fireworks, All Kinds of Limbo (National Theatre), Virtual Vikings "The Ambush," Britannia VR "Out of Your Mind")

Steve Jelley is an award-winning producer and creative entrepreneur with 20 years of experience in creative content production, distribution and technology innovation. He is co-founder and joint managing director of Dimension, one of the world's most advanced volumetric, 3D capture and virtual production studios. As a producer, his passion is for storytelling and performance, and he is currently producing drama on LED walls and immersive platforms for broadcasters, brands and entertainment studios worldwide.
Stype Cajic is the creator of virtual republic of stYpe.
Stype
Facebook
Twitter
LinkedIn
Tim Dillon
SVP Growth // MediaMonks
(Pokemon x Post Malone, Unreal Futures, Klarna Playing for Keeps)

Tim Dillon is SVP Growth at Media Monks. Previously Head of Immersive Content, Executive Producer & Creative Producer with two decades of experience exploring interactivity, experiential, immersive, emerging tech, design, animation and digital. For the best part of the last decade Tim helmed the Immersive team at MPC (Moving Picture Company) as Head of VR & Immersive Content, leading a group focused on creating experiences for Film, TV, Brands, Music, Art and Social Good.
Tim has been instrumental in the development and production of many notable projects including The Last Goodbye (Tribeca 2017, Venice 2017, FoST), Justin Timerlake's Montana Holome Experience (MoPop Seattle), LEGION Sessions (Comic-Con SD 2017),Heroes (Sundance 2017), Night Night (Dark Corner Co-prod), Kygo Carry Me (Sony Music PlayStation Launch), Chainsmokers Lost In Music Experience (Sony Music), Nature Conservancy This Is Our Future, Google TiltBrush Launch, Passengers VR (Sony Pictures), The Martian VR (Fox), Goosebumps VR (Sony Pictures), U2 VR and horror fan favorite Catatonic (Dark Corner). Just to mention a few.
Álvaro García
Director // Mayhem Mirror Studios
(The Seed of Juna, The Jungle Book, Avengers, Sumer)

Álvaro is an independent filmmaker and VFX artist. He grew up in Madrid and developed a passion for animation and filmmaking from an early age. He officially kicked off his career in 2010 as a 3D generalist. In 2014, Álvaro directed and produced a short animated film SUMER, which swept a number of selections and awards within the festival circuit, including an official selection at the Academy-qualifying Cleveland Film Festival. As a VFX artist, Álvaro has worked with a number of top facilities, including MPC and ILM, where he developed visual effects for a number of box office successes, such as The Jungle Book, Ready Player One, Avengers, and Pacific Rim.
More recently, Álvaro has been leading real-time solutions for DNEG and sharing his knowledge and passion for innovative technologies in filmmaking through his YouTube channel RealTime Mayhem. In 2020, with the release of The Seed of Juna pilot, Álvaro founded Mayhem Mirror Studios to continue with the idea of creating original content using new technologies.
Mayhem Mirror Studios
Facebook
Instagram
LinkedIn
IMDb.com

© 2021 · Spark CG Society