ANNIVERSARY CELEBRATIONS




SPARK FX 2021: CONFERENCE


March 4 - 14, 2021



Don't miss the celebration! Join us as we reminisce movies that sparked the imagination in us, whether it was the thrill of speed, adventurous discoveries, or creatures that became friends. Another special feature includes Blizzard Entertainment who celebrates 30 years, a milestone anniversary. Presenters journey down memory lane with untold stories, the challenges, pioneering techniques not yet discovered, and the passion that propelled VFX forward.

STREAM CHAIR
Marina Antunes
Spark CG Society





SCHEDULE

Thursday - March 4, 6:00 PM
PRESENTATION
BLIZZARD ANIMATION:
CELEBRATING 30 YEARS OF EPIC ENTERTAINMENT
Presented by Blizzard Entertainment
with Ben Dai, James McCoy, Matthew Mead & Wendy Campbell
Blizzard Entertainment was born, 30 years ago, when a small group of gamers set out to create the kinds of game experiences they loved. From that moment on, the team at Blizzard has transported millions of people to incredible realms of fantasy and science fiction with genre-defining immersive gaming. While Blizzard is renowned for its critically-acclaimed gameplay, the company also blazed new trails in incorporating high-quality cinematics into its games. Since the studio's earliest days, Blizzard cinematics have been a part of expanding stories and building the beloved worlds and characters for legendary franchises such as World of Warcraft, Overwatch, Starcraft, Diablo, and Hearthstone.
In this retrospective presentation, watch an exclusive reel of the most iconic cinematic work from Blizzard's past to present. Then, join the Blizzard Story & Franchise Development team as they reflect on the rich history of epic storytelling at the studio and celebrate the creativity and innovations that will take it into the future.
Thursday - March 4, 6:00 PM
PRESENTATION
CELEBRATING 25 YEARS OF 'DRAGONHEART'
moderator: Marina Antunes with Phil Tippett
A conversation with Phil Tippett, legendary director, Oscar and Emmy Award-winning visual effects supervisor and producer, as we celebrate the 25th anniversary of DragonHeart. Director Rob Cohen had been mulling the idea of making DragonHeart for years but it wasn't until he saw Jurassic Park that the way forward on how to make the film became clear. One of the first people to join the team was Phil Tippett. Viewers will learn the design, and the vision behind the iconic dragon Draco including the technology pioneered on the project. Don't miss this rare opportunity as Phil discusses his career and the making of DragonHeart, 25 years later.
Thursday - March 4, 6:00 PM
PRESENTATION
CELEBRATING 20 YEARS OF 'THE FAST & THE FURIOUS'
with Mic Rodgers
If stunt coordinator and second unit director Mic Rodgers hadn't signed on to make The Fast & the Furious, chances are that the $5B dollar franchise might not exist at all. In this hour-long conversation, Mic will share insights as to how some of the movies most iconic scenes were made as well some on-set accidents not known.
Thursday - March 4, 6:00 PM
PRESENTATION
'SPACE JAM' AT 25: THE ANIMATORS BEHIND THE CLASSIC
moderator: Jinko Gotoh with , , & Tony Cervone
In November 1996, Space Jam arrived. Basketball legend Michael Jordan was joined by Bugs Bunny and the troop of Looney Tunes stalwarts in a live-action/animated sports comedy that ruled the box office to the tune of $230 million worldwide.
In this very special anniversary celebration, four members of Space Jam's animation team — Allison Abbate, Tony Cervone, Bruce Smith, and Pepe Valencia — will reminisce about the making of the project and the impact that working on Space Jam had on their careers.

BIOGRAPHIES
Ben Dai
Cinematic Director // Blizzard Entertainment
(Overwatch 2 "Zero Hour", Overwatch "The Last Bastion", Overwatch "Honor & Glory", Overwatch "Dragons")

Benjamin Dai is a Cinematic Director with almost 20 years of industry experiences in both games and short films, who help shape the cinematic narrative universe of many beloved Blizzard's intellectual properties including Starcraft, Diablo, Warcraft, and Overwatch.
Blizzard Entertainment
Personal Website
Facebook
Instagram
Twitter
LinkedIn
IMDb.com
James McCoy
Principal Animation Artist // Blizzard Entertainment

Jinko Gotoh
Executive Producer // Warner Animation Group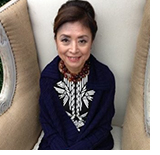 Jinko Gotoh is a producer and consultant for the animation industry. She has 25+ years experience spanning a wide range of media, with particular emphasis on the evolution of animation and CGI. She is currently producing The LEGO Movie Sequel for Warner Animation Group.
Her screen credits include The Little Prince, directed by Mark Osborne; the Academy Award nominated The Illusionist, helmed by Sylvain Chomet; 9, directed by Shane Acker; the Academy Award winning Finding Nemo, directed by Andrew Stanton.
Since leaving Pixar in 2003, Jinko's assignments have taken her across the globe. Prior to that, Jinko worked at Disney Feature Animation as director of digital production, overseeing the move into CGI animation and its extensive application on such features including Dinosaur and Fantasia 2000.
Born in Japan, Jinko's passion for animation started at a very early age after two life-altering experiences: seeing Lady & the Tramp, and meeting Osamu Tezuka, the creator of Astroboy. She was raised in California and attended Columbia University, where she earned a BS in Applied Math, then an MFA in Film. In her spare time, she is a published poet.
www.womeninanimation.org
IMDb.com
Marina Antunes
Film Critic, Podcaster, Festival Director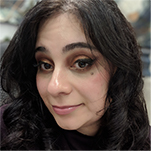 Marina has been writing and discussing film for over 15 years, first on a personal blog followed by a decade long tenure on the now retired Row Three. In 2008, she joined the writing staff at Quiet Earth, becoming Editor-In-Chief in 2014, a role she still holds. Over the years, she has also produced and hosted a number of podcasts including Before the Dawn, a long-running podcast on the Twilight franchise, Girls on Pop, a podcast on film and popular entertainment from women's perspective and After the Credits, bi-monthly film podcast with nearly 300 episodes.
Marina is a member of the Online Film Critics Society and the Alliance of Women Film Journalists, is the Vice President of the Vancouver ACM SIGGRAPH chapter and has served on juries for several film festivals including DOXA, St. Louis International Film Festival, and the Whistler Film Festival. She joined the Spark CG Society as Festival Director in 2014.
Quiet Earth
After the Credits
Twitter
Facebook
Matthew Mead
Motion Story Supervisor // Blizzard Entertainment

Mic Rodgers
(The Magnificent Seven, Hacksaw Ridge, Point Break, Captain America: The Winter Soldier)

Mic Rodgers is a 40+ year veteran of the entertainment industry with 40 years experience of SAG stunt work and 30 years as a DGA 2nd unit director.
Over his career, Rodgers has worked with some of the industry's top talent including John Frankenheimer, Mark Rydell, John Badham, Richard Donner, Quentin Tarantino, Jon Favreau, Roland Emmerich, and James Cameron just to name a few.
A well respected and trusted stunt worker, stunt coordinator, and second unit director, Rodgers has won the World Taurus Stunt Awards twice, and has been awarded an Academy of Motion Picture Arts & Sciences Award for Technical Achievement for the "Mic Rig" which he developed for The Fast & the Furious.
Tony Cervone
Director // Warner Animation Group

Tony is a 25-year animation veteran. He is a leading expert on the Hanna-Barbera and Looney Tune franchises for Warner Brothers Animation.
His first job was in Chicago on Steven Spielberg's Tiny Toon Adventures and Animaniacs as an animator and storyboard artist. He eventually ended up on the Warner lot in 1994, animating on the theatrical short Carrotblanca. From there, Cervone became the Director of Animation on the feature film Space Jam. Partnered with collaborator Spike Brandt, he went on to create and produce several television shows including the Emmy-award-winning Duck Dodgers, The Looney Tunes Show and Scooby-Doo! Mystery Incorporated. He also produced and directed several feature-length videos — favourites among them include Scooby-Doo! Camp Scare and Scooby-Doo! and Kiss: Rock & Roll Mystery. In addition, Cervone produced six theatrical shorts including Daffy's Rhapsody and I Tawt I Taw a Puddy Tat in which the Looney Tunes characters were computer-animated for the first time, and which used the last of Mel Blanc's recordings. He also produced Joe Barbera's last Tom & Jerry theatrical short.
He directed Scooby Doo's first animated feature, SCOOB!, which was released in May of 2020.
Wendy Campbell
Sr Project Producer // Blizzard Entertainment
(Diablo 4 Announcement "By Three They Come"; Hearthstone's "Win or Lose" Short, StarCraft "Legacy of the Void" Opening Game Cinematic, Shrek 2)

Wendy Campbell is a Senior Cinematic Producer at Blizzard Entertainment. Wendy brings a wealth of production experience having worked in both advertising and commercial houses to larger animation studios, such as Lucasfilm, Disney and PDI/DreamWorks on multiple feature films and shorts including Shrek 2 and Madagascar. She most recently produced the award-winning Diablo 4 Announcement Cinematic and Hearthstone's Win or Lose Animated short.
Blizzard Entertainment
LinkedIn
IMDb.com

© 2021 · Spark CG Society