SPARK FX 2018: CONFERENCE




Celebrating innovation and inspiration


February 10, 2018



Vancouver's SPARK FX 2018 Conference is the biggest little conference of its kind and this year, on February 10, it celebrates its 10th anniversary with a bang! The one-day Conference brings together some of the most important visual effects franchise names in film history, Star Wars, Star Trek, Blade Runner and Planet of the Apes. Featuring an amazing line-up of animation and VFX creatives, this very special day is your best opportunity to meet and mingle with some of the most amazing luminaries from studios today. Through presentations and panels, they will take us behind-the-scenes in the creation of these iconic films.

Among those presenting are Academy Award® and BAFTA Award-winning Weta Digital VFX Supervisor Dan Lemmon, Industrial Light & Magic's VFX Supervisor Dan Seddon, Framestore's Animation Supervisor, Pablo Grillo and VFX Supervisior Chris Harvey from Neil Blomkamp's new Oats Studio. These top talents join the roster of more than 20 top industry professionals already confirmed for the festival.

This is one day you will not want to miss.

Conference: Saturday, February 10 – 9 am to 6 pm
Career Fair: Saturday, February 10 – 9:15 am to 5 pm
Diversity Summit: Sunday, February 11 – 10 am to 5 pm

Follow us on Twitter and Facebook for up-to-the-minute information about what's going on and who's on stage.

We hope to see you there.





SCHEDULE

Saturday - February 10, 8:00 AM
CONFERENCE PASS
SPARK FX CONFERENCE PASS 2018

Saturday - February 10, 9:00 AM
PRESENTATION
BEHIND THE MAGIC: THE VFX OF STAR WARS: THE LAST JEDI
a presentation by Industrial Light & Magic
moderator: Ian Failes with Donny Rausch & Mihai Cioroba
VENUE:
VIFF Vancity Theatre, 1181 Seymour St. (@ Davie)
Catch a glimpse behind the visual effects for Star Wars: The Last Jedi. A panel of supervisors and leads from Industrial Light & Magic (ILM) will discuss their process from layout to lighting to fx to compositing.
Saturday - February 10, 10:30 AM
PRESENTATION
DESIGNING THE FUTURIST SOUL OF BLADE RUNNER 2049
a presentation by Double Negative
moderator: Zoe Cranley with Chris McLaughlin
VENUE:
VIFF Vancity Theatre, 1181 Seymour St. (@ Davie)
This talk, by CG Supervisor Chris McLaughlin, will focus on the creative and technical challenges behind Double Negative's work on Blade Runner 2049, and the tools and techniques used to create the brutalist Los Angeles of 2049, the transformative holographic effects of Joi, and the climactic seawall sequence.
Saturday - February 10, 12:00 PM
PRESENTATION
DISCOVERING THE VFX OF STAR TREK
a presentation by Pixomondo
moderator: Pierre-Luc Labbée with Mahmoud Rahnama
VENUE:
VIFF Vancity Theatre, 1181 Seymour St. (@ Davie)
Like George Meliès of old, visual effects artists today are magicians, creating illusions that leave audiences astonished and amazed. Especially when you're dealing with a property as iconic as Star Trek, the bar for your visual effects magic is set incredibly high. How do you maintain a cinematic standard on a highly anticipated television series? Join us as Mahmoud Rahnama discusses the challenges behind Pixomondo's work on Star Trek: Discovery. He will focus on different aspects of their pipeline, and how they managed to turn around hundreds of shots per episode on tight deadlines to produce some of the best quality visual effects seen in television today.
Saturday - February 10, 1:30 PM
PRESENTATION
REAL-TIME FILMMAKING: INSIDE NEILL BLOMKAMP'S LATEST SHORTS
a presentation by Oats Studios
moderator: Larry Bafia with Chris Harvey & Michael Ferraro
VENUE:
VIFF Vancity Theatre, 1181 Seymour St. (@ Davie)
Oats Studios is an independent film studio started by Neill Blomkamp. We're weird, experimental and trying to change how things are done with a small team and everything under one roof. Come find out a bit about how we do things and why we have been focusing on short-films with a special case study on our most recent exploration of using real-time in creating our stories as we take you from inception through to the final live real-time film.
Saturday - February 10, 3:00 PM
PRESENTATION
PADDINGTON 2: THE CHARMING SIDE OF A CG BEAR
a presentation by Framestore
moderator: Sue Rowe with Claire Michaud & Pablo Grillo
VENUE:
VIFF Vancity Theatre, 1181 Seymour St. (@ Davie)
Slip on your duffle coat and help yourself to a generous spread of marmalade: Paddington is back. Having animated the bear for his first big-screen outing back in 2014, Framestore rejoined the team to bring the iconic character to cinemas once more in 2017's Paddington 2. Described in early reviews as 'a work of art built up from thousands of tiny, thoughtful details' (Hollywood Reporter), the second cinematic instalment of the beloved bear has earned the film a 100% rating on review website Rotten Tomatoes, with Framestore working on around 1300 shots of the final film and 700 shots of Paddington Bear.
Saturday - February 10, 4:30 PM
PRESENTATION
TALES FROM THE TRENCHES: WAR FOR THE PLANET OF THE APES
a presentation by Weta Digital
moderator: Fred Chapman with Dan Lemmon & Joel Whist
VENUE:
VIFF Vancity Theatre, 1181 Seymour St. (@ Davie)
War for the Planet of the Apes is the stunning conclusion to the acclaimed Planet of the Apes trilogy. Bringing apes with intelligence and emotional resonance to the screen has successfully carved out a new standard and a new era in the realistic animation of non-human lead characters.
In this panel, Dan Lemmon and Joel Whist will discuss the practical and digital effects that were pivotal to the film — from vast digital environments featuring thousands of digital characters, down to the infinitesimal details of characters like fur and hair.

BIOGRAPHIES
Chris Harvey
VFX Supervisor // Oats Studios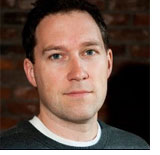 In a near 2-decade long career, Visual Effects Supervisor Chris Harvey has become known among the directors, producers and peers he works with for his collaborative skills, sharp eye for effective storytelling practices and dedication to artistic excellence with a track record of production efficiency. With projects ranging from Tron Legacy, to Zero Dark Thirty and Chappie his mix of technical and artistic abilities have provided unique insights into both realms of our industry, allowing him to innovate and adapt to a multitude of challenges. "I believe that there is no such thing as standing still," Harvey said. "You are either moving forward or you are moving backwards... I want to be pushing ahead."
Chris McLaughlin
CG Supervisor // Double Negative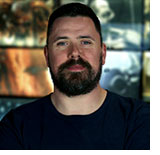 Chris McLaughlin, a DFX Supervisor at Double Negative, is currently hard at work on the much-anticipated Deadpool 2. He joins this project fresh from his duties as CG Supervisor on the highly acclaimed Blade Runner 2049.

Joining Dneg in 2010, Chris quickly moved into a Sequence Supervision role in 2013 with Ron Howard's adrenaline-fueled biopic Rush, Terminator Genisys and The Huntsman: Winter's War, which was his first project in Double Negative's Vancouver studio following his transfer from London. He has since progressed to the role of CG Supervisor, working on projects such as Fantastic Beasts & Where to Find Them and Blade Runner 2049. In 2009, following a successful career in Architecture in both Glasgow and London, Chris re-trained to work in VFX, graduating with a Masters in Digital Effects from Bournemouth University. He landed his first VFX role at Double Negative's London office shortly afterwards, going on to work on films such as 2010's The Sorcerer's Apprentice, Harry Potter & the Deathly Hallows: Part 2, John Carter and Fast & Furious 6.

www.dneg.com
Facebook
Twitter
LinkedIn
IMDb.com




Claire Michaud
Lighting Supervisor // Framestore London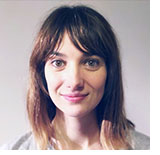 Born and raised in France, Claire Michaud graduated from Supinfocom in 2006. She moved to London the same year and started her career working for commercials and music videos at Passion Pictures for 4 years (Gorillaz stylo, Compare the Meerkat).
She joined Framestore in December 2011 and has since contributed as lighting lead and supervisor on movies such as Gravity, Jupiter Ascending, Beauty & the Beast and Paddington2. This year, she is supervising the lighting on Mowgli to be released in October 2018.
Framestore.com
Facebook
LinkedIn
Twitter
IMDb.com
Dan Lemmon
VFX Supervisor // Weta Digital

Dan is known for his work as Visual Effects Supervisor on The Jungle Book and the Planet of the Apes trilogy. He received an Academy Award® for The Jungle Book and was nominated for an Academy Award® and BAFTA Award for Dawn of the Planet of the Apes and Rise of the Planet of the Apes. Both films won Visual Effects Society Awards for Most Outstanding Visual Effects.
Dan has contributed to six films that have won Academy Awards® for Visual Effects and has also won the VES Award for Outstanding Visual Effects in a Commercial and a Gold Clio for his commercial work. He is an active member of the Academy of Motion Picture Arts and Sciences, the British Academy of Film and Television Arts and the Visual Effects Society.
Dan joined Weta Digital in 2002 to work on The Lord of the Rings: The Two Towers and The Lord of the Rings: The Return of the King. He was Digital Effects Supervisor on Peter Jackson's King Kong and served as Visual Effects Supervisor on Avatar and Man of Steel. He has recently finished supervising War for the Planet of the Apes.
Donny Rausch
Compositing Supervisor // Industrial Light & Magic
(Star Wars: The Last Jedi, The Revenant, Watchmen)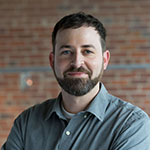 Donny Rausch has been working in television and visual effects for over 20 years. While studying Illustration and Graphic Design at the University of Kansas, Donny landed a job in television. Combining the skill set he acquired working in TV with his love for drawing and fine art, Donny turned his focus to animation and compositing. After winning several short film awards, Donny was recruited by Weta Digital to work as a paint artist on The Lord of the Rings trilogy. By the third film, he led sequence compositing work and did some light matte painting. Donny then moved back to the States to work with Sony Pictures Imageworks where he led compositing work, helped with matte painting, and became a lighting TD. Later, Donny would work with Digital Domain on an animated feature, before working again with Weta Digital and spending some time with ILM in San Francisco. His filmography includes Spider Man 2, Watchmen, The Lion, the Witch, and the Wardrobe, Alice in Wonderland, and many more.
Donny joined ILM Vancouver in January of 2015 as a Compositing Supervisor, where he's worked on such films as The Revenant, Teenage Mutant Ninja Turtles: Out of the Shadows, and Star Wars: The Last Jedi. Donny currently serves as Compositing Supervisor on Disney's live-action remake of Aladdin.
Donny has been a part of many award-winning teams, most recently receiving a VES award for the bear attack sequence in the film The Revenant.
ILM.com
Facebook
Twitter
IMDb.com
Fred Chapman
Head of Creature // DNEG
(Alita: Battle Angel, Teenage Mutant Ninja Turtles, Chappie, Harry Potter franchise)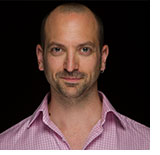 Fred has over 20 years of CG experience around the world. It was while studying Marine Biology and Dynamical Oceanography in the late 90's that he first stumbled into working in Virtual Reality. He followed up his degree with a Masters in Computer Graphics and worked first as an Animator, then 3D Generalist, Rigger, Creature Supervisor, Business Owner, R&D Manager, and now as Head of Creature at DNEG Vancouver.
As an artist and supervisor, he received a VES award nomination in the "Outstanding Animated Character in a Live Action Feature Motion Picture" category for his work on The Thing (2011). Today he achieves far greater results though contributing to efficient pipeline design, supporting and mentoring the professional development of his team, and through leading effective communication and collaboration between departments.
Ian Failes
Freelance VFX, Animation Writer // vfxblog.com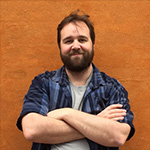 Ian is a former lawyer and now Sydney-based writer specializing in VFX, animation and post production. He is the author of Masters of FX, which profiles 16 visual effects supervisors from around the world.
He was a senior writer for fxguide for five years and now contributes to several publications, including Cartoon Brew (as VFX and tech editor), 3D Artist magazine, MovieMaker magazine, Inverse, Thrillist, Digital Arts and Empire Magazine, as well as publishing VFX retrospectives on his own site vfxblog.com.
Ian also maintains the world's largest memorabilia collection from the movie, Speed.
Joel Whist
Special Effects Supervisor // Weta Digital
(War for Planet of the Apes, Batman vs Superman, Godzilla, Watchmen)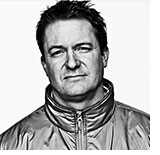 A 30-year veteran of the industry, special effects supervisor Joel Whist's passion for movies began in Kamloops, BC with the single movie theatre which brought the latest movies to town. His interest was supported and largely fuelled by his mother who provided a steady stream of books and magazines on special effects. His dream of working in the movies led him to UBC, where he studied mechanical engineering before entering the industry in the late 80s.
Over the years, Joel has worked on over 60 productions in both TV and film including Watchmen, Sucker Punch, Godzilla , The BFG, Batman vs Superman, War for the Planet of the Apes and the upcoming Netflix series, Altered Carbon.
Larry Bafia
Director, Master of Digital Media Program // Centre for Digital Media
(Mission Impossible II, Antz, Batman & Robin, Mars Attack!)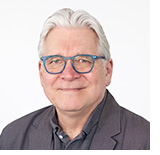 As Commercial Animation Director at PDI/DreamWorks, Larry directed commercials for top clients, Coca-Cola, Sega, Intel, Kraft, Target, Circle K, and Saturn. He was Sequence Lead Animator on Antz, Batman & Robin, A Simple Wish, and on the effects team for Mission Impossible II, Forces of Nature, and The Peacemaker. At Warner Brothers, Larry was Lead Animator for the Stop-Motion Division on Tim Burton's feature, Mars Attacks.
Larry started his stop-motion and Claymation career at the Will Vinton Studios, working on the California Raisins, Michael Jackson's Moonwalker, The Globeheads and commercial projects, then moving into CGI, animating characters for Chips Ahoy!, Raid and Fanta.
While he was Department Head of Animation and Visual Effects at the Vancouver Film School, the program was ranked 5th in the world by 3D World magazine.
Mahmoud Rahnama
VFX Supervisor // Pixomondo Toronto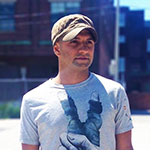 After studying Computer Animation and Visual Effects, Mahmoud started his professional career in 2003. Throughout the past decade, he has worked on various feature films, TV series and commercials.
Mahmoud joined Pixomondo in early 2011 as CG and VFX Supervisor. Since then he has worked on feature and episodic projects including Oblivion, Hugo, Sleepy Hollow, Da Vinci's Demons, Snow White and The Huntsman, The Amazing Spiderman, and most recently Marco Polo. In addition to project supervision, Mahmoud is one of the managers for Pixomondo's Toronto office.
Prior to Pixomondo, Mahmoud was at C.O.R.E. Digital Pictures where he had worked on projects such as Silent Hill, SAW II, The Tudors, Lucky Number Slevin, and Splice.
Mahmoud has been teaching Visual Effects at Seneca College for almost a decade and has been a mentor to many young Visual Effects artists in Toronto.
Michael Ferraro
Freelancer
(Adam Episode 2 & 3, Gears of War 4, LittleBigPlanet Karting, Reboot)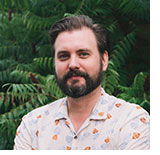 Mike started his career on Reboot in 1995. After 6 years in TV production, he moved to games as an Animation Director and TD, shipping AAA titles for EA, Disney, Sony, and Microsoft, and then a mobile game for Ubisoft. He mostly works in game engines lately.
Mihai Cioroba
Lead Effects Technical Director // Industrial Light & Magic
(Solo: A Star Wars Story, Star Wars: The Last Jedi, Rogue One: A Star Wars Story, Star Wars: The Force Awakens)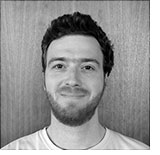 Born and raised in Romania, Mihai graduated from the Politehnica University of Bucharest and holds a B.Sc. in Computer Science and a M.Sc. in Industrial Graphics and Design.
Mihai began his career working in TV commercials. After graduating, he soon moved to Tokyo, Japan where he co-wrote a crowd simulation system and worked with Massive software within the Japanese quirky animation industry. His Crowds roles continued in Sydney, Australia at Dr. D Studios. The move to Vancouver came with a switch from Crowds to Effects at studios such as Digital Domain and Sony Pictures Imageworks.
Mihai joined Industrial Light & Magic early 2014 where he continues to take on various effects challenges for feature film visual effects.
ILM.com
Facebook
Twitter
IMDb.com
Pablo Grillo
Animation Supervisor // Framestore London
(Fantastic Beasts and Where to Find Them, Paddington, Harry Potter franchise)

Pablo Grillo is the animation supervisor who brought Paddington to life for his first big screen adventure, overseeing the team at visual effects studio Framestore. With a famous animator for a father (Oscar), rebellion for Pablo meant studying Zoology. He didn't stay away from animation for long though and found VFX allowed him to indulge his scientific as well as artistic side, joining Framestore in 2000 as an animator on Dinotopia.
The degree soon came in handy, as he helped create more and more elaborate creatures. He was lead animator on the Hippogriff in Harry Potter and the Prizoner of Azkaban and supervisor on the Grindylows in The Goblet of Fire, and Dobby and Kreacher in The Deathly Hallows, taking a break Hogwarts in the middle work on the Oscar-winning polar Bears in The Golden Compass. In 2012 he was reunited with Harry Potter Producer David Heyman to take on Paddington — 'the dream character job,' as he puts it.
However, the world of JK. Rowling called again, with the incredibly successful Fantastic Beasts and Where to Find Them, which saw Pablo take on the animation direction for the entire film, working closely with David Hayes and various VFX vendors to achieve the desired looks of all the creatures featured. He is currently working on Paddington 2.
Framestore.com
Facebook
LinkedIn
Twitter
IMDb.com
Pierre-Luc Labbée
Founder // rhum.hr
(Blade Runner 2049, Stranger Things 2, Paddington, Jungle Book)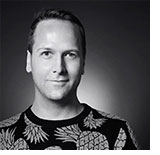 Pierre-Luc is the founder of rhum — humans and resources. For the last 12 years, he has been traveling around the world and on the web to meet the best possible talents, in highly competitive and creative fields such as gaming, advertising and VFX. He understands the challenges of attracting, hiring and managing creative talent, and is now a reference when it comes to getting the pulse of the market and create effective and creative talent pipelines.
www.rhum.hr
Facebook
Instagram
Twitter
LinkedIn
Sue Rowe
VFX Supervisor // Scanline VFX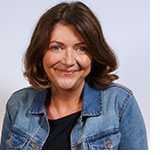 Sue Rowe is a Visual Effects Supervisor at Scanline VFX. Originally trained as a traditional animator, Sue completed an MA in Computer Animation at the NCCA in the UK. From there, she moved from 3D animation to compositing, and now is a Visual Effect Supervisor for major Hollywood blockbusters.
Sue worked as overall VFX Supervisor and as a Facility Supervisor on films including The Meg (2018), The Maze Runner (2014), John Carter with Andrew Stanton (2012) and Tim Burton's Charlie & the Chocolate Factory. Sue recently completed Series 3 of A Series of Unfortunate Events for Netflix, for showrunner Barry Sonnenfeld.
Zoe Cranley
Head of CG // DNEG
(Wonder Woman, Alice Through the Looking Glass, Godzilla, Hunger Games: Catching Fire)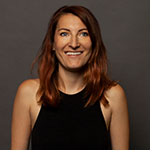 Zoe Cranley joined DNEG after graduating in 2005. Originally based in London, she progressed through roles as Matchmove Artist, Generalist TD, Lighting TD, Lighting Lead and CG Sequence Supervisor working on the likes of Harry Potter: The Order of the Phoenix, The Dark Knight, Sherlock Holmes, and John Carter. In early 2012, Zoe moved over to DNEG Singapore, as CG Sequence Supervisor before moving on to become CG Supervisor on the likes of Hunger Games: Catching Fire, Muppets Most Wanted, and Godzilla.
In 2015, Zoe took on the challenge of heading to British Columbia to help set up DNEG Vancouver. She worked as CG Supervisor on Alice Through the Looking Glass and Wonder Woman. In March 2017, Zoe took on the Head of Build Department role at DNEG and now currently role is the Head of CG for DNEG Vancouver. She is also on the leadership committee of SPARK CG Society and Vancouver ACM SIGGRAPH Chapter, of which one main responsibility is being the Conference Chair for SPARK FX.

© 2022 · Spark CG Society