SPARK ANIMATION 2018: FESTIVAL JURY




RECOGNIZING TALENT, INGENUITY AND CRAFT


October 25 - 28, 2018



The SPARK ANIMATION Festival Jury is a diverse group of industry professionals with varying technical, artistic, and business backgrounds, who bring a wide range of viewpoints and differing experiences to the festival.

Over the years, the Jury has featured producers, educators, and industry leaders working in both major companies and small studios, as well as independent creators, directors, and executives. All members of the jury honour SPARK ANIMATION's commitment to diversity and inclusion.

Joining the elite ranks of SPARK ANIMATION Jury alumni, this year's line-up includes executives from local studios, universities, and international production companies, as well as award-winning indie directors.



THE 2018 SPARK ANIMATION JURY MEMBERS ARE:
SUBMISSIONS ARE NOW OPEN
You can submit your work through FilmFreeway until August 27, 2018. The extended deadline is September 10. Visit our Submissions page for details.
FILM FESTIVAL SCHEDULE & TICKETS
Please go to our Film Festival 2018 page (coming soon) for more information on the current screening schedule and online ticketing. The schedule of Jury-selected films will be announced on September 25. Join our mailing-list for all last-minute information regarding this exciting international event coming to Vancouver October 25-28, 2018.

ANN MARIE FLEMING
Independent Director // Sleepy Dog Films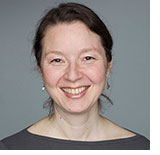 Ann Marie Fleming is an independent Canadian filmmaker and artist who works in a variety of different genres, and works both in feature and short formats. She writes, directs, produces and still occasionally animates films that often focus on themes of family, history and memory. Yes, she still believes the personal is political. Her 2007 graphic novel, The Magical Life of Long Tack Sam — based on her award-winning documentary feature about her globe-hopping Chinese vaudevillian acrobat and magician great grandfather — was nominated for 2 Eisner Awards and won the Doug Wright Award for Best Canadian Comic. Her 2016 film Window Horses: the Poetic Persian Epiphany of Rosie Ming, has been spreading its message of tolerance and understanding all over the world and garnered many accolades including the Asia Pacific Screen award for best animated feature and Best Canadian film at The Vancouver International Film Festival.

BARRY WARD
Co-founder // Bardel Entertainment
As President and Co-Founder of Bardel Entertainment, Barry sources and develops new business opportunities and strategic partnerships for the company. He is Bardel's "point person" for securing and retaining key relationships with major U.S. clients such as DreamWorks, Nickelodeon, Disney, and Warner Bros. He also assists with recruiting key talent and sourcing potential offshore production Studios to fulfill the Studio's outsourcing needs.
With their integrity, honesty and commitment to excellence, both Barry and Delna have forged long-term working relationships, not only with their international clients and partners, but also with some of Canada's top creative talent, experienced managers and industry experts.

BRENDA GILBERT
President // BRON Animation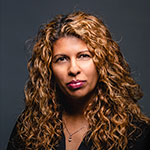 Brenda is the Co-Founder, and President of BRON group of companies and has been active in film and media initiatives for more than 19 years. Brenda has produced, executive produced or co-executive produced several productions including Mighty Mighty Monsters, Henchmen, The Willoughbys, I Saw the Light, The Birth of a Nation, Monster, Beatriz at Dinner, The Nightingale, Assassination Nation and The Frontrunner. Brenda is instrumental in facilitating team development and leads BRON with strategic corporate and operational planning. Her background includes many years at the British Columbia Securities Commission where she worked in the Finance, Enforcement, Legal and Communications Divisions.

DON PERRO
Sr. Faculty // Capilano University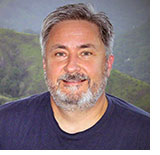 Don has been training artists for the animation industry for twenty-five years and has developed or co-developed career animation programs in universities in Malaysia, China and Mexico. He helped found the animation program at Algonquin College (Ottawa) in 1990 and moved to North Vancouver in 1994 to set up Capilano University's animation department. Don has coordinated and taught Capilano's internationally recognized classical animation program ever since.
He continues to work in the industry whenever possible as an animator, storyboard artist and consultant on 2D production pipelines for studios including DHX Media, Bardel Entertainment, Slap Happy Cartoons, Jester Coyote and the National Film Board of Canada. He is a beta-tester for TV Paint Development (France) and his most recent adventure was teaching 2D animation in the inaugural "Train the Trainers" initiative, working with animation instructors from five, Kingston post-secondary institutions for the Government of Jamaica and The World Bank.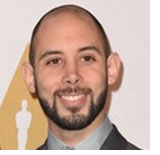 LOU HAMOU-LHADJ
Independent Director
Lou studied film at NYU's Tisch School of the Arts, and joined the ranks of Pixar in 2007. Since then he's worked on numerous productions including Wall-E, Toy Story 3, Brave, The Good Dinosaur, and Incredibles 2. His credits run the gamut from art to story, animation to technical. In 2017, he was nominated for an Academy Award® with his long-time friend Andrew Coats, for their directorial debut Borrowed Time, which they produced entirely on nights and weekends. He continues to pursue his love of all things animated, and lives with his wife and two cats in the San Francisco Bay Area.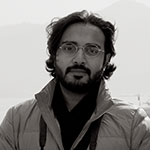 ROBIN JOSEPH
Independent Director
Robin Joseph directed and produced the animated short Fox and the Whale. The film was a nominee at the 2018 Canadian Screen Awards and Shortlisted for the 90th Academy Awards. He has worked as a designer and development artist in animation since 2005. Robin was born and raised in Kerala, India. He currently lives and works out of Vancouver, Canada.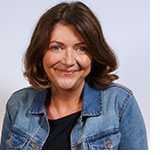 SUE ROWE
VFX Supervisor // Sony Pictures Imageworks
Sue is a Visual effects Supervisor for Sony Imageworks here in Vancouver where she lives with her family. Sue studied Animation in the UK and later completed an MA in Computer Animation at the NCCA. She combines her love of animation and computer effects by working in live action film and TV. Sue recently completed ver 300 shots for Warner Bros epic The Meg — in which she created the under water environment and bought the 75 foot Megalodon to life. Sue loves to travel work to exotic locations. Her favourite Director is Tim Burton and her favourite animated Character is Paddinton Bear. Sues next project is for Netflix — A series of Unfortunate Events which will be released in October.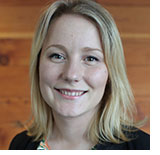 ULLA JUNELL
Co-founder & President // Ferly
Ulla Junell is a co-founder and key leader on Ferly's animation side and with the company's overall business operations. Ferly is an entertainment company based out of Los Angeles, Helsinki and Vancouver specializing in storytelling through TV, film, apps and publishing with a team that has achieved the impossible many times over.
Throughout her career in film and TV production, Ulla has worn many hats which has allowed her to accumulate a vast knowledge in all aspects of creating and producing content. As a freelancer in various production roles, Ulla's work has spanned over fifteen feature films and TV series in Europe. In addition, she worked on news, sports and current affairs shows for the Finnish Broadcasting Company, YLE.
Ulla served as Head of Story at Rovio Entertainment. She continued to produce several Angry Birds series including Angry Birds Stella, Piggy Tales and Angry Birds Blues for the wildly popular Toons TV (over 6 billion views) and for the international broadcasting and VOD distribution.
Currently, Ulla is in charge of Ferly's animation business worldwide and for the Canadian company's operations.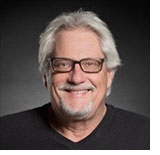 WARREN FRANKLIN
Producer
Warren Franklin is a global leader of the animation and visual effects industry. As the founder and former CEO of Vancouver's Rainmaker Entertainment, he helped create one of the leading independent CG studios. For 13 years, Mr. Franklin was a key member of George Lucas' creative and management team where he served as Group Vice President, managing six divisions, including Industrial Light & Magic, LucasArts and Skywalker Sound. As the VP and GM of ILM, Mr. Franklin spearheaded its growth and dominance as the industry's premier visual effects company, which won nine Academy Awards during his tenure. His credits include: The Empire Strikes Back, Raiders of the Lost Ark, E.T.: The Extra Terrestrial, Return of the Jedi, Back to the Future, The Goonies, Who Framed Roger Rabbit, Terminator 2, and Space Jam. Franklin is currently producing a slate of animated feature films with Cinesite Studios in Vancouver and Montreal including: The Addams Family, Extinct, Supercharged, Riverdance, and several original films in development including: Harold Lloyd, Hit Pig, and I.F. (Imaginary Friend).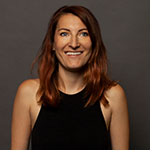 ZOE CRANLEY
Head of Build // DNEG
Zoe Cranley joined DNEG after graduating in 2005. Originally based in London, she progressed through roles as Matchmove Artist, Generalist TD, Lighting TD, Lighting Lead and CG Sequence Supervisor working on the likes of Harry Potter: The Order of the Phoenix, The Dark Knight, Sherlock Holmes, and John Carter. In early 2012, Zoe moved over to DNEG Singapore, as CG Sequence Supervisor before moving on to become CG Supervisor on the likes of Hunger Games: Catching Fire, Muppets Most Wanted, and Godzilla.
In 2015, Zoe took on the challenge of heading to British Columbia to help set up DNEG Vancouver. She worked as CG Supervisor on Alice Through the Looking Glass and Wonder Woman. Since March 2017, Zoe has taken on the Head of Build Department role at DNEG. She is also on the leadership committee of SPARK CG Society and Vancouver ACM SIGGRAPH Chapter.

© 2021 · Spark CG Society