SPARK [FWD] 2014 - CONFERENCE




Celebrating innovation and inspiration


February 5 - 9, 2014



CONFERENCE PASSES NOW ON SALE

Leading the conference are presenters who have shaped and changed the industry with their work: notably, John Knoll, Chief Creative Officer of Industrial Light and Magic; Steve 'Spaz' Williams, Director, VFX Supervisor & ILM's Chief Animator and Modeler on "The Abyss," "Terminator 2: Judgment Day," "Jurassic Park" and "The Mask"; Director, VFX Supervisor, Stefen Fangmeier ("Eragon," "Saving Private Ryan," "Terminator 2: Judgment Day," "Jurassic Park"); Mark Dippé, Director, VFX Supervisor ("The Abyss," "Terminator 2: Judgment Day," "Jurassic Park")

Also presenting at this year's conference are: VFX Supervisor, Guy Williams ("The Lord of the Rings" trilogy, "Avatar"), Supervisor, researcher and ACM SIGGRAPH Vice President Paul Debevec ("Avatar," "Ender's Game"), Stereoscopic Supervisor Robert Neuman ("Wreck-It Ralph," "Tangled"), Director James Stewart ("Cave of Forgotten Dreams," commercial director for Samsung, Lexus), ZOIC Head of Pipeline Michael Romey.

For latest news about SPARK [FWD], join our mailing list without delay.

Follow us on Twitter and Facebook for up to the minute information about what's going on and who's on stage.

We are busy finalizing the schedule. More information will be available very soon.

Festival: February 5 - 9, 2014
Conference: February 6 - 8, 2014
Job Fair: February 7 & 8, 2014





SCHEDULE
DAY 1
WEDNESDAY - FEBRUARY 05, 2014

6:00 pm
EVENT
Opening Mixer
7:00 pm
PRESENTATION
From Fan to Filmmaker: The Journey to Bring Batman to the Silver Screen
moderator: Michael E. Uslan
DAY 2
THURSDAY - FEBRUARY 06, 2014

9:00 am
PRESENTATION
Gatsby, S3D and Creative Solutions for Making Films
moderator: Chris Godfrey with Jon Cowley
11:00 am
PRESENTATION
Stereoscopic 3D for Storytellers
moderator: Demetri Portelli
1:00 pm
PRESENTATION
Navigating a Sea of Green
moderator: Michael Romey
3:00 pm
PRESENTATION
Breaking Grounds in Walter Mitty
moderator: Desiree Ryden with Alex Ouzande
5:00 pm
PRESENTATION
Defining Space: Exploring Gravity
moderator: Angus Cameron with Richard Baker
DAY 3
FRIDAY - FEBRUARY 07, 2014

9:00 am
PRESENTATION
The Making of Gravity: What to Do When There's No Up or Down
moderator: Tim Webber with Paul Debevec
11:00 am
PRESENTATION
Modern Wizardry in the Land of Oz
moderator: Justin Jones with Chris del Conte
11:00 am
PANEL
Building a Career in Visual Effects
moderator: Nancy Mott with Alison Robb, Alison Verheyde, Cassandra Nelson, Jimmy Ockey & Roula Lainas
1:00 pm
PRESENTATION
3D Storytelling at Disney Animation
moderator: Robert Neuman
1:00 pm
PANEL
Hire Me! Who's Hiring in Vancouver's Animation Community?
moderator: Anne Denman with Jennifer Twiner-McCarron, Kate Harvey, Kevin Gamble, Sarah Anderson, Shirley Andriesh & Tara Kemes
3:00 pm
PRESENTATION
Weta Digital's Visual Effects for Iron Man 3
moderator: Guy Williams
3:00 pm
PANEL
Vancouver's Animation and VFX Schools
moderator: Anne Denman with Benjamin Colling, Craig Simmons, Mark Benard, Don Perro, Ria Benard, Vanessa Jacobsen & Wayne Gilbert
5:00 pm
PRESENTATION
High Frame Rate (HFR) and the Future of Content
moderator: John Knoll with Tony Pratt & Paul Salvini
5:00 pm
PANEL
Blending Education, Research and Entrepreneurship
moderator: Maria Lantin with Dennis Chenard, Larry Bafia, Peg Campbell & Sang Mah
DAY 4
SATURDAY - FEBRUARY 08, 2014

9:00 am
PRESENTATION
3D Storytelling: the Process of Animation, Conversion and Capture
moderator: Ben Breckenridge with Matthew Blute, Robert Neuman & Dennis Hoffman
11:00 am
PRESENTATION
From Avatar to Gravity: Lighting Photoreal Digital Actors
moderator: Paul Debevec
11:00 am
WORKSHOP
Thinkbox Software's Tools and the Real World
with Bobo Petrov
1:00 pm
PRESENTATION
Cancel the Apocalypse: The VFX of Pacific Rim
moderator: John Knoll
1:00 pm
WORKSHOP
Getting Creative with the Quantel Pablo Rio 4K
with Dale Codling
3:00 pm
PRESENTATION
Visual Effects Paradiso: A Few Millennia of Visual Effects
moderator: Michael Fink
3:00 pm
WORKSHOP
Paperless Filmmaking
with Zach Lipovsky
5:00 pm
PRESENTATION
Jurassic Park: 20th Anniversary and the Dawn of Digital!
moderator: Steve Williams with Stefen Fangmeier & Mark Dippe
5:00 pm
WORKSHOP
Stereoscopic 3D and You
with Di He
9:00 pm
EVENT
Closing Conference Party

Wednesday
Wednesday - February 5, 11:00 AM
CONFERENCE PASS
Conference Pass
What do you get? Access to the 15 presentations at the Vancity Theatre, tickets to the opening and closing parties, a ticket to the Batman screening and a ticket to the Wednesday night Keynote with Michael Uslan. Now that's a bargain.
Please Note: The workshop series at the Scotia Dance Centre runs in parallel to the conference. Reservations for those are free, but are NOT included in the Conference Pass ticket bundle. You will need to sign up for the workshops individually when you click the ONLINE RESERVATIONS button.
Wednesday - February 5, 6:00 PM
EVENT
Opening Mixer
Free with "Batman" presentation. Also included for Conference Pass holders.
Sorry, no minors.
VENUE: Citytv Atrium Lounge, 1181 Seymour Street
There's no better way to kick off an event than with a party! We invite you to join us for opening night of Spark [FWD]. It's a fantastic way to meet and network with guests, attendees and industry leaders in a casual, friendly atmosphere.
Wednesday - February 5, 7:00 PM
PRESENTATION
From Fan to Filmmaker: The Journey to Bring Batman to the Silver Screen
moderator: Michael E. Uslan
VENUE: Vancity Theatre, 1181 Seymour Street
Credited with creating and teaching the first accredited course on comics, Michael Uslan has been a comic book fan — specifically Batman — since childhood. A constant force behind the Batman films, from executive producing Tim Burton's "Batman", Christopher Nolan's "The Dark Knight Trilogy," and writing "The Boy Who Loved Batman," Mr. Uslan is the leading expert on Batman. During his presentation, he recalls the long journey acquiring the rights to the caped crusader and the decades-long struggle in Hollywood to bring "Batman" to the silver screen as the dark and serious character he was originally.
Mr. Uslan's presentation will be followed by a book signing and a 25th anniversary screening of Tim Burton's "Batman" starring Michael Keaton, Jack Nicholson and Kim Basinger.


Thursday
Thursday - February 6, 9:00 AM
PRESENTATION
Gatsby, S3D and Creative Solutions for Making Films
moderator: Chris Godfrey with Jon Cowley
A behind-the-scenes look at how VFX Supervisors Jon Cowley and Chris Godfrey supported the story and VFX of "The Great Gatsby," and what new techniques are coming soon to a theatre near you. Chris Godfrey speaks about cutting edge work in extended dynamic range in studio shoots, varispeed filming, miniatures and how to reduce expenses on location. Jon Cowley will discuss how Prime Focus blended their traditional VFX workflow with the principles of stereo conversion, with the challenges and solutions to achieving this in a truly global operation. From fireworks to floating mansions, come see how "Gatsby" came together.
Thursday - February 6, 11:00 AM
PRESENTATION
Stereoscopic 3D for Storytellers
moderator: Demetri Portelli
Demetri Portelli will discuss feature film 3D cinema from prep, to shoot, and into completion and exhibition. He will focus on how the current 3D tools and craftspeople in our business must serve the overall story and concept to keep 3D vital. He will also address some of the common misconceptions of making 3D films and discuss the hybrid model for overall success. Demetri will then share a sneak peak of the yet to be released Jean-Pierre Jeunet's film "The Young & Prodigious T.S. Spivet" which was shot entirely in 3D in Canada.
Thursday - February 6, 1:00 PM
PRESENTATION
Navigating a Sea of Green
moderator: Michael Romey
A deep exploration of ZOIC's Virtual Production pipeline called ZEUS. See firsthand how ZOIC manages every aspect of pre-production, production and post-production to deliver unthinkable deliverable requirements. Topic will cover a broad spectrum of application use cases from Unity, Maya, Hiero and Vray and how they are all intertwined into a global pipeline.
Thursday - February 6, 3:00 PM
PRESENTATION
Breaking Grounds in Walter Mitty
moderator: Desiree Ryden with Alex Ouzande
Alex Ouzande and Desiree Ryden, two FX technical directors from Moving Picture Company, talk about their work on the city-boarding sequence in "The Secret Life of Walter Mitty." Ben Stiller's character, Walter, chases his nemesis (Adam Scott) through the city, and along the way they create boards and skis from the street itself. The FX work required — destruction, debris and dust that follow surfing on a concrete street — was created mainly through Flowline and MPC's destruction simulation suite Kali.
Thursday - February 6, 5:00 PM
PRESENTATION
Defining Space: Exploring Gravity
moderator: Angus Cameron with Richard Baker
"Immersive film-making at its finest" and "a must see in 3D"! Find out how the film endured four years in the making to become one of the cinematic highlights of the 21st century.
The global success of Alfonso Cuaróns "Gravity" has thrust stereo 3D back into the limelight and proves that with the right content and right approach, it clearly enhances the storytelling experience. London-based Angus Cameron and Richard Baker discuss the approach and challenges of the project, and why "Gravity" has become one of the most successful 3D films ever made.

Friday
Friday - February 7, 9:00 AM
PRESENTATION
The Making of Gravity: What to Do When There's No Up or Down
moderator: Tim Webber with Paul Debevec
Tim Webber first heard about Gravity in 2010 when he was approached by long-term collaborator Alfonso Cuarén to help him realize a film that no one knew how to make. Amazed by Alfonso's vision for the film, but unaware to what extent he and Framestore would be needed, Tim signed up for the movie.
A few years later, the film arrived, considerably more computer-generated than first expected and considerably more CG than live-action. Tim supervised the whole VFX process, from creating in-depth pre-vis to inventing ingenious techniques for filming the live-action elements.
Tim will discuss the process from start to finish, with shot-breakdowns and behind-the-scenes material, revealing what it was like to contend with zero gravity and some terrifyingly long shots.
Friday - February 7, 11:00 AM
PRESENTATION
Modern Wizardry in the Land of Oz
moderator: Justin Jones with Chris del Conte
This is "The Wizard of Oz" as you have never seen it before. Join Chris Del Conte and Justin Jones from Prime Focus World as they discuss the process of creating 3D on the digitally restored images from the original camera negatives. How do you design the 3D depth and look for each scene? How do you keep it natural, enjoyable and unobtrusive while still enjoying the original creative decisions from 1939? Learn how the final modern polish was put on a timeless classic.
Friday - February 7, 11:00 AM
PANEL
Building a Career in Visual Effects
moderator: Nancy Mott with Alison Robb, Alison Verheyde, Cassandra Nelson, Jimmy Ockey & Roula Lainas
VENUE: Scotiabank Dance Centre, 677 Davie Street
Join some of Vancouver's most influential HR professionals as they discuss how to stand out during the interview process. Topics discussed include demo reel and CV presentations. How to navigate through a job fair and, once you get the job, tips of contract negotiations and how to use the evaluation process to grow within a studio.
Friday - February 7, 1:00 PM
PRESENTATION
3D Storytelling at Disney Animation
moderator: Robert Neuman
Central to the 3D approach at Walt Disney Animation Studios is the drive to use stereoscopic depth as a creative medium to enrich storytelling. Join Robert Neuman, Chief Stereographer, as he explains how the studio treats the third dimension as an equal partner in the storytelling process.
Friday - February 7, 1:00 PM
PANEL
Hire Me! Who's Hiring in Vancouver's Animation Community?
A look at what jobs are out there and tips on getting hired
moderator: Anne Denman with Jennifer Twiner-McCarron, Kate Harvey, Kevin Gamble, Sarah Anderson, Shirley Andriesh & Tara Kemes
VENUE: Scotiabank Dance Centre, 677 Davie Street
Ever wonder how some people are always getting offered work? What do they have that you don't? Is it talent, is it luck, is it true grit, what gives!? Now is a chance for you to get back-door insight from those that do the hiring, what makes an application float to the top of the pile? What recruiters like to see, the interview and how you should present and conduct yourself. Also, included will be a chat on what the recruiters are looking for now and a sneak peek of what jobs will be offered tomorrow. A must-attend panel for every animation artist student or pro.
Friday - February 7, 3:00 PM
PRESENTATION
Weta Digital's Visual Effects for Iron Man 3
moderator: Guy Williams
Visual Effects Supervisor, Guy Williams, breaks down the climactic third-act in "Iron Man 3," and demonstrates how visual effects intensify a great story.
The fiery battle sequence is set in a Florida seaport where 32 Iron Man suits battle an extremis mercenary army. Guy highlights the technical execution of the fully digital environment and its destruction as the two sides clash in a tightly choreographed battle sequence. He reveals how a full CG "Lava God" version of Killian and the "extremis" character effect was realized, and how Weta executed the transformation and destruction of the different Iron Man suits.
Friday - February 7, 3:00 PM
PANEL
Vancouver's Animation and VFX Schools
Your first step to a career in VFX and Animation
moderator: Anne Denman with Benjamin Colling, Craig Simmons, Mark Benard, Don Perro, Ria Benard, Vanessa Jacobsen & Wayne Gilbert
VENUE: Scotiabank Dance Centre, 677 Davie Street
Without a doubt Vancouver is fast becoming the hub of animation with an increasing number of studios opening here. Increased expectations are put on our animation schools as they have the daunting task to not only meet their primary mandate to teach the craft of animation and FX but they also need to satiate the studios increasing and evolving recruitment demands. Join us as we get up close and personal with an esteemed panel of award winning schools as they explain their programs, both aesthetic and technical training, their philosophy and their program's outcomes.
Friday - February 7, 5:00 PM
PRESENTATION
High Frame Rate (HFR) and the Future of Content

moderator: John Knoll with Tony Pratt & Paul Salvini
An open discussion among industry experts who are advancing technologies to achieve greater creative expression. What are the post-production challenges? What are the future exhibition technologies that will allow us enjoy next-generation content? Jump in and help us enhance the future!
Friday - February 7, 5:00 PM
PANEL
Blending Education, Research and Entrepreneurship
moderator: Maria Lantin with Dennis Chenard, Larry Bafia, Peg Campbell & Sang Mah
VENUE: Scotiabank Dance Centre, 677 Davie Street
Just because you decide to go back to school doesn't mean you have to miss out on exciting developments in the private sector. There are some exciting new programs and funding opportunities to make sure your education and research interests are relevant and noticed by local and global companies. From NSERC, to MITACS, to IRAP, MDM, and more, we'll demystify the acronyms and help you decide where you might seek inspiration, develop your talents, and become a company's secret sauce.

Saturday
Saturday - February 8, 9:00 AM
PRESENTATION
3D Storytelling: the Process of Animation, Conversion and Capture
moderator: Ben Breckenridge with Matthew Blute, Robert Neuman & Dennis Hoffman
Bring together 3D supervisors, artists and stereographers involved in animated 3D, captured 3D and converted 3D, and what do you get? A unique view into the process of creating stereoscopic content from three distinct perspectives. Matthew Blute, Ben Breckenridge and Robert Neuman show clips, and talk about working with directors and other creatives. They reveal the benefits of combining captured 3D with converted content, and discuss aspects unique to all three techniques to create captivating stereoscopic content.
Saturday - February 8, 11:00 AM
PRESENTATION
From Avatar to Gravity: Lighting Photoreal Digital Actors
moderator: Paul Debevec
Today's movie visual effects show increasingly complex integration between virtual and real elements: real actors in digital environments, and digital actors in real ones. A key to making this work is to achieve consistent lighting between real and virtual elements. This talk describes how the Light Stage scanning systems and HDRI lighting techniques developed at the USC Institute for Creative Technologies have helped create digital actors and illuminate real ones in a range of prominent visual effects films. For in-depth examples, the talk describes how high-resolution face scanning, advanced character rigging, and performance-driven facial animation were combined to create "Digital Emily," a collaboration with Image Metrics (now Faceware) yielding one of the first photoreal digital actors, and 2013's "Digital Ira," a collaboration with Activision Inc., yielding the most realistic real-time digital actor to date. The talk includes recent results in HDRI lighting, skin microgeometry measurement, 3D object scanning, and advances in autostereoscopic displays for 3D teleconferencing, holographic characters, and cultural preservation.
Saturday - February 8, 11:00 AM
WORKSHOP
Thinkbox Software's Tools and the Real World
with Bobo Petrov
In his presentation, Borislav 'Bobo' Petrov, Product Specialist at Thinkbox Software, will discuss the development principles and production history behind some of the company's most popular VFX and pipeline tools, with an emphasis on how they all fit together in a pipeline. Thinkbox products include the Deadline network manager, the Krakatoa volumetric particle renderer, the XMesh geometry caching system, the Frost particle mesher, the Stoke particle reflow and field manipulation toolkit and more.
The presentation will feature production examples and background stories about how these tools were conceived, implemented and used in real-world production by various visual effects companies in conjunction with popular 3D applications like Autodesk Maya and 3ds Max.
Saturday - February 8, 1:00 PM
PRESENTATION
Cancel the Apocalypse: The VFX of Pacific Rim
moderator: John Knoll
From aliens that threaten Earth's very existence to massive human-piloted robots, this presentation examines the wide-ranging scope of Industrial Light & Magic's effects work on Guillermo del Toro's science-fiction epic "Pacific Rim." John will reveal the creative and technical challenges his team resolved in asset development, character animation, lighting, digital environments, advanced fluid simulation work, and more.
Saturday - February 8, 1:00 PM
WORKSHOP
Getting Creative with the Quantel Pablo Rio 4K
with Dale Codling
VENUE: Scotiabank Dance Centre, 677 Davie Street
Dale Codling is going to show you how to take advantage of the Pablo Rio 4K's intuitive interface, abilities, and also the turnkey system's horsepower. Dale will present on editing, compositing, colour grading, stereoscopic 3D, HFR (High Frame Rate) and also UltraHD material (4K, 8K). Watch the Pablo Rio 4K in action as it wastes no time rendering, and plays back 8K material without a hitch. Find out what sort of problems you, the creative user may face, and learn how Dale would tackle them on one of the most high-performing post production solutions available.
Saturday - February 8, 3:00 PM
PRESENTATION
Visual Effects Paradiso: A Few Millennia of Visual Effects
moderator: Michael Fink
Did anti-aliasing start with Da Vinci? Ray-tracing with Van Eyck? What links the work of Velasquez and Zemeckis? If Vermeer were alive today, would he be a matte artist at ILM? Who created the very first visual effects shot and how was it done? And was it really Edison or was it Massacio that created it?
In Visual Effects Paradiso, we look at the broad canvas of Western art, photography, and film through the eyes of a visual effects filmmaker. From wall paintings in Herculaneum to modern visual effects scenes in contemporary film, we examine how artists have used technology to create new realities — and how the concerns of early artists are very much the same concerns shared by filmmakers today.
Saturday - February 8, 3:00 PM
WORKSHOP
Paperless Filmmaking
with Zach Lipovsky
VENUE: Scotiabank Dance Centre, 677 Davie Street
So you have an iPad and iPhone, now what? Come see detailed demonstrations of the best new apps that revolutionize the film set. Filmmaker and app designer Zach Lipovsky just finished shooting a feature without touching a piece of paper. He shows you the apps that make it possible to live "paper free" from pre-pro to post. Ditch that giant rainbow coloured production binder and come see how to join the paperless revolution.
Saturday - February 8, 5:00 PM
PRESENTATION
Jurassic Park: 20th Anniversary and the Dawn of Digital!
moderator: Steve Williams with Stefen Fangmeier & Mark Dippe
Ironic that an extinct creature would launch a digital era, right? But that's exactly what happened! Come meet mavericks Steve 'Spaz' Williams, Stefen Fangmeier, and Mark Dippe and hear how they so impressed Steven Spielberg after clandestinely getting an animated dinosaur test viewed, that they got the nod to create Jurassic Park's CG dinosaurs when all claimed CG creatures weren't possible! The CG dinosaurs of Jurassic Park started it all! Without the 'prefab' software tools we have today, these artists devised their own tools and animated digital creatures that still stand strong! See work-in-progress clips and hear hilarious tales of life in The Pit at ILM.
Saturday - February 8, 5:00 PM
WORKSHOP
Stereoscopic 3D and You
with Di He
VENUE: Scotiabank Dance Centre, 677 Davie Street
Interested in incorporating Stereoscopic 3D (S3D) into your production? But unfamiliar with the technology? Come see the cool gear and support offered by Deep Illusion Stereoscopic 3D that will make this revolutionary medium accessible to artists. CG Supervisor, Di Hi, presents equipment and techniques that makes the capture and presentation of S3D more affordable.
Saturday - February 8, 9:00 PM
EVENT
Closing Conference Party
Included with Conference Pass.
Sorry, no minors.
VENUE: Citytv Atrium Lounge, 1181 Seymour Street
Farewell! Join us to celebrate another successful SPARK [FWD] with new colleagues and old friends at the inviting Citytv Atrium Lounge in the Vancouver International Film Centre.

BIOGRAPHIES

Alex Ouzande
FX Technical Director // MPC
(The Secret Life of Walter Mitty, Man of Steel, Smallville)


Alex joined MPC about 2.5 years ago as an FX TD, during this time he has worked on projects including "Man of Steel," "Seventh Son" and "Jack the Giant Slayer." His main speciality is creating all kinds of complex destruction simulations by using a variety of tools and techniques dictated by the type of work required. Before joining MPC, Alex worked 3 years as a CG Generalist working his way up from Jr. artist to CG team Lead. He always welcomes a new challenge and loves to blow stuff up.

www.moving-picture.com
IMDb.com




Alison Robb
Global Recruiter // MPC Vancouver


Alison Robb is the Global Recruiter based at MPC Vancouver where she is responsible for seeking out and bringing in the best and brightest candidates for Production and Artistic roles. Prior to entering the exciting world of VFX, Alison recruited for Google in the UK and also for graduate students for a newly launched Masters Degree in Digital Media, at the Great Northern Way Campus.




Alison Verheyde
Director of Human Resources // Gener8 Media Corp.


As Director of Human Resources for Gener8 Digital Media Corporation, Alison is responsible for leading the strategic direction of the HR department. With a focus on developing a world-class team of artists, Alison is highly involved in the recruiting and coaching of all staff. Prior to joining Gener8, Alison managed the Human Resources function for Technicolor and MPC where she bridged the HR function for Post Production and Visual Effects. Alison also spent over 5 years in the games industry as part of the Radical Entertainment HR team where she was involved in developing world class HR programs.

Alison has a Master's Degree in Industrial Psychology and over 14 years of progressive HR experience. She began her career HR career in California and relocated to Vancouver in 2002.




Angus Cameron
Stereographer, Stereo Supervisor // Vision3
(Gravity, Wrath of the Titans, World War Z, John Carter)


Co-Founder of Vision3, Angus Cameron has been in VFX for 20 years, working on more than 60 feature, broadcast and commercial projects in the UK, Australia, New Zealand and Canada.

Angus has worked on films both shot in stereo and converted to stereo, including "King Kong," "John Carter" and "WWZ." Working closely with a variety of DI and VFX companies, Angus has ensured the seamless integration of CGI into stereo captured images, recently highlighted by the documentaries "Natural History Museum Alive" (Sky), "Inside the Mind of Leonardo" (History Channel) and "Flying Monsters 3D" (Sky).

With Stereo Supervisor & Vision3 Co-Founder, Chris Parks, Angus provided additional stereography on "Gravity" and was post stereographer on "TT3D:Closer to the Edge" and BBC Olympic Idents.

He's currently co-supervising "Edge of Tomorrow" for Warner Brothers.


Anne Denman
Animation HR, Recruitment Consultant


Anne Denman has an extensive and varied background in animation that spans two decades. She cut her teeth at the world renowned International Rocketship Limited. From there she moved to the Vancouver Film School where she managed the Classical Animation Department for 7 years. Anne served as Director of the Student Program and Panel Coordinator for the CTN sponsored Platform International Animation Festival, which held in Portland, Oregon, 2007. In 2008 she worked for the powerhouse Studio B, which evolved into DHX Vancouver for 4 wonderful years. In 2012, she joined the dynamic ranks of Nerd Corps Entertainment with the mission to help build the 185 artist studio to "tour de force" 380+ counting. Currently, Anne is a Recruitment & amp;HR consultant for a variety of projects that focus on supporting artists, crew and the dynamic community of Animation both domestic and worldwide.




Ben Breckenridge
Stereoscopic Supervisor // Gener8 Media Corp.
(The Amazing Spider-Man, Prometheus, Harry Potter & the Deathly Hallows, Priest)


Ben, an original member of Gener8, has been a stereographer and stereographic supervisor since the company's inception. From pre-production through to project completion, Ben works with film directors to set the creative vision for stereo films on both conversion and native 3D productions. Ben has spent ten years working on 3D productions, developing conversion software and pipelines for both Gener8 and Conversion Works. He has numerous credits on top tier films, such as "The Amazing Spider-Man," "Prometheus," "Harry Potter & the Deathly Hallows," among many others. Ben has a degree in Media Arts and Digital Technologies from The Alberta College of Art & Design.




Benjamin Colling
Senior Director of Admissions // Art Institute


Coming soon.




Bobo Petrov
Product Specialist // Thinkbox Software
(TRON: Legacy, Avatar, Superman Returns)


Bobo was born in 1968 in Sofia, Bulgaria. He had his first programming experience in 1984 and discovered his passion for CGI in 1993. He studied in Vienna, Austria and worked in the areas of architectural visualization, multimedia and game development for over 12 years before moving to Canada in 2004.

Before joining the Thinkbox Software team in the summer of 2011, Bobo served as Technical Director at Frantic Films VFX and Prime Focus VFX for over seven years. He designed and co-developed some of the in-house and commercial products which are now part of the Thinkbox Software portfolio.

Bobo has been writing the MAXScript documentation as consultant for Autodesk since 2003 and won a 3dsMax Master Award in 2006.

www.thinkboxsoftware.com
IMDb.com




Cassandra Nelson
VFX Recruitment Manager // Method Studios
(Black Panther, Justice League, Spider Man: Homecoming, Guardians of the Galaxy 2)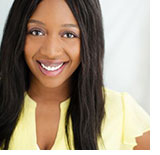 Cassandra has built VFX teams internationally and locally in Vancouver for Method, ILM/Lucasfilm, MPC, and Prime Focus, on productions including Star Wars: The Force Awakens, Warcraft, Jurassic World, Guardians of the Galaxy Vol. 2, Justice League and more. In nearly a decade in the VFX industry, she has had the opportunity to work with some of the world's most creative people, teach new, innovative talent as an instructor at Vancouver Film School, and now, lead a team of recruiters at Method that has more than doubled in a year. Cassandra's everyday thrill is recruiting a superstar and then seeing them develop and grow. Knowing that her efforts impact both the quality of productions and the company's bottom line keeps her excited every day.
www.methodstudios.com
Twitter
LinkedIn
Visual effects supervisor, Chris Godfrey, describes "The Great Gatsby" (2013) as "by far the biggest and most complex" film he's worked on. And he's worked on many. From winning an AFI award for Best Visual Effects for "Australia" (2008) and a BAFTA nomination for Best Achievement in Special Visual Effects for "Moulin Rouge" (2001), to co-founding Animal Logic in 1991, Chris has been a passionate force in visual effects, working as an editor, compositor, designer and director. A film and commercial director as well, Chris directed the award winning "Lest We Forget," (2010) and the Anchor Beer Campaign, shot in Korea, starring Rain (2013).
As visual effects supervisor for Animal Logic, Chris supervised more than 1400 shots, on-set and in-studio for "The Great Gatsby."
Chris del Conte
Vice-President, Business Development // Prime Focus World
(World War Z, Men in Black 3, Avatar, X-Men Origins: Wolverine, Kung Fu Panda)

At age 10, Chris saw "Star Wars" and it transformed his life. Since then, he's had such a passion for VFX and 3D that he's become a key player in the industry.
As a Senior Producer at Prime Focus World, his work on the "Op's Center" sequences of James Cameron's Avatar (2009) was invaluable and he helped build the initial 3D conversion workflow pipeline. He produced the 3D conversions of "Clash of the Titans" (2010) and "Cats & Dogs: The Revenge of Kitty Galore" (2010).
As PFW's Managing Director (2012), he expanded PFW's new 200+ seat facility in Vancouver and oversaw the 3D conversions of "Men in Black 3" (2012), "Star Wars: Episode II – Attack of the Clones," "Star Wars: Episode III – "Revenge of the Sith" and "The Wizard of Oz" (1939). As VP of Business Development, Chris focuses on global strategic expansion of 3D conversion, vfx and animation services.
www.primefocusworld.com
IMDb.com
Craig Simmons
Digital Animation Coordinator// Capilano University

For over twenty years Craig has worked as a freelance designer and animator, owned his own design studio, and has developed numerous successful animation training programs in British Columbia and New Brunswick. As a professional 3D artist he has worked on a large variety of projects from multimedia projects to virtual reality. Craig is currently responsible for running the Digital Animation program at Capilano University as well as teaching various modeling, texturing and design courses in the Animation and Visual Effects programs.
Dale Codling
Senior iQ artist, VFX designer, Colourist

Coming soon.
Demetri Portelli
Stereographer, Stereo Supervisor
(47 Ronin, The Young & Prodigious T.S. Spivet, Hugo)

Stereographer and 3D Supervisor, Demetri Portelli won the Best Live Action Stereography Award for "Hugo" at the 3D Creative Arts Awards (2012). He launched into native 3D capture on the "Resident Evil" 3D films, then worked with Cameron Pace Group on live sporting events for ESPN 3D and shot the stereo footage for the IOC at The Vancouver Winter Olympics.
More recently Demetri supervised the 3D capture and stereo VFX for "47 Ronin," Universal Pictures (2013), shooting with British cinematographer, John Matheison. Demetri is also very proud of the 3D work in "The Young & Prodigious T.S. Spivet" (2013).
Also a cinematographer and camera technician, Demetri is passionate that with the current abilities of stereo cinematography and VFX, 3D will continue to elevate cinematic experiences for many years to come.
www.demetriportelli.com
IMDb.com
Dennis Chenard
Director of Industry Relations // Centre for Digital Media

Dennis Chenard is the Director of Industry Relations at the Centre for Digital Media. Also known as a 'Director of Hook-Ups' he has a history of connecting creators, producers, and distributors of digital content with peers from around the world and works with a variety of stakeholders in industry, government and education in Canada and abroad. He produces events (like Evolution — coming August 2014), founded the Vancouver International Partnering Forum (a b2b speed-dating event), advises/mentors students and industry and speaks at a variety of digital media events. His background includes teaching in Canada and Europe, leading trade missions in the US and across Asia and overseeing a variety of digital media projects and international trade events. A strong believer in industry and academic connections he helps the Masters of Digital Media program (a joint UBC, SFU, Emily Carr and BCIT program) connect with industry on projects, talent connections and other partnerships.
Dennis Hoffman
Business Consultant, VFX Production & Bidding // The Hoffman Group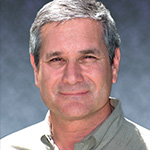 Dennis Hoffman, a veteran of the visual effects industry, has held numerous positions in the film industry and is currently providing services through The Hoffman Group, including business consulting, VFX production and bidding. Prior to his current position, Dennis has held positions as the President of Stargate Studios Vancouver, as well as the Managing Director and Senior Vice President of Framestore in Montreal. While at Framestore, Hoffman oversaw numerous projects including Paddington, a Studio Canal project, Mowgli, legend of the Jungle a Netflix Production and Pan, a Warner Bros/RatPac-Dune Production.
Hoffman has held executive positions at several other VFX companies including Digital Domain, Deluxe owned VFX facilities, Method and CIS, as well as Cinesite and Dream Quest Images. Over the years, Hoffman has been involved in numerous projects recognized for their visual effects including, Flags of Our Fathers and Changeling (VES- Best Supporting Visual Effects in a Feature Film), as well as Oscar nominee Mighty Joe Young, VES nominee Invictus and Earth 2, an Emmy award winner for Best VFX.
Hoffman is a founding member of the Visual Effects Society, and currently serves on both its International Board, as well as the board of the Vancouver section. In addition, Hoffman is a board member of the Spark CG Society which holds Animation and VFX conferences and film festivals in Vancouver. Dennis holds an MFA in Film from California Institute of the Arts and a BA in Political Science/International Affairs from the George Washington University in Washington D.C.
Desiree Ryden
FX Technical Director // MPC
(Seventh Son, The Secret Life of Walter Mitty, Percy Jackson: Sea of Monsters, Man of Steal)

Desirée's love of movies drew her into a career in VFX. She's been at MPC since 2011 as FX Technical Director and worked on several projects including "Wrath of the Titans," "Prometheus" and "Man of Steel." Desirée is passionate about the FX discipline and continues to learn with each new project.
www.moving-picture.com
IMDb.com
Di He
CG Supervisor // AI VFX Inc.

Di He has been producing and directing computer animated short film, live action short films and commercial since 2003. Di has worked as a visual effect technical director in Film and TV industry. He has won short film festival accolades all over the world, including Golden Panda 2013 (Canada), King Bonn 2011 (China) and SIGGRAPH Asia 2010 (Korea) Awards.
Di's most recent research and development focus on full-range innovative Stereoscopic (S3D) Production pipeline solutions. Including custom-built motorized stereoscopic camera control, Duo streaming image capturing device, from hardware to software application. In addition, Di has finished challenging post production and Visual effect for various feature films and stereoscopic films.
Di received a degree of Animation — Digital Visual Effect from Sheridan College at 2005, and holds a degree in Computer Since and a degree of Fine Art Sculpture. Di's production company, Authentic Illusion (AIVFX Inc.), which is comprised of a seasoned team of cinematographers, editors, Visual effect artist, character animator, programmer, electronic engineer, and producers, with offices in Vancouver British Columbia, Canada.
www.authenticillusion.com
www.deepillusion.com
Don Perro
Commercial Animation Coordinator // Capilano University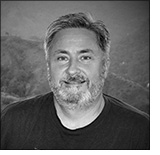 Don has been training artists for the animation industry for twenty-four years and has developed or co-developed career animation programs in universities in Malaysia, China and Mexico. He founded the animation department at Capilano University in 1994 and has coordinated the two year, classical animation program since then. Don continues to work in the industry as a character animator, storyboard artist and as a consultant on 2D production pipelines for studios including, DHX Media, Bardel Entertainment, Slap Happy Cartoons and the National Film Board of Canada.
Guy Williams
VFX Supervisor // Weta Digital
(The Hunger Games: Catching Fire, Iron Man 3, The Avengers, Avatar)

Guy Williams has twenty years experience in the visual effects industry, with a specialty in photo-real effects.
Born in Jackson, Mississippi, Guy came to New Zealand in 1999 to work on "The Lord of the Rings" trilogy. Since starting at Weta Digital, Guy has worked on "The Lord of the Rings" trilogy, "I, Robot," "King Kong," and "X-Men: The Last Stand."
In his role as Visual Effect Supervisor, Guy has worked across the whole VFX pipeline, from pre-production to shot completion.
Guy's Visual Effects Supervisor credits include "Eragon," "The Chronicles of Narnia: Prince Caspian," "Avatar," "A-Team," "X-Men: First Class" and "The Avengers." He recently completed work as a Visual Effects Supervisor on "Iron Man 3," and "The Hunger Games: Catching Fire," and he is currently working on an unannounced project.
Jennifer Twiner-McCarron
Head of Production // Atomic Cartoons

Award-winning animation producer, Jennifer Twiner-McCarron, joined Atomic Cartoons as the Head of Production in October 2011. Over the past 15 years, Jennifer has produced or executive produced dozens of animated television series, video game cinematics, and direct to dvd features, including the popular Barbie Princess franchise with Mattel Filmed Entertainment. Prior to joining Atomic, Jennifer was VP of Animation at Rainmaker Entertainment Inc. Jennifer holds a Bachelor of Journalism from Carleton University in Ottawa, Ontario, and a degree in film studies from the Vancouver Film School. Her career efforts have merited several Leo awards, an ELAN, and a DTV award, and she was voted one of the top 25 women in animation by Animation Magazine in 2004. Jennifer's greatest achievement, however, is her family and she cherishes spending time with her seven year old daughter, Maggie, and four year old twins, Will and Annie.
Jimmy Ockey
VFX Recruiter // Image Engine

As the Recruiter of Image Engine, Jimmy has played an integral role in recruiting the world-class teams at the studio.
With initial roots as an artist, Jimmy's career began as an animator at Mainframe Entertainment in Vancouver. Realizing his passion for working with people, Jimmy honed his professional talents with a business management degree before joining Image Engine in 2008 to work on the recruitment drive for "District 9."
Since then, he has been responsible for recruiting the largest team to date for Image Engine, and has built a strong artist network and industry relationships from around the world.
Jimmy's passion for connecting talent to opportunities extends outside work where he volunteers co-chairing for the Career Advancement Network for BC Human Resource Association.
John Knoll
Chief Creative Officer, Senior VFX Supervisor // ILM
(Pacific Rim, Mission: Impossible - Ghost Protocol, Hugo, Rango)

John Knoll is the Chief Creative Officer and Senior Visual Effects Supervisor at Industrial Light & Magic (ILM). John joined the company as a technical assistant in 1986, and was soon promoted to motion control camera operator. After three years of operating, Knoll was called upon to work on the ground breaking digital effects for "The Abyss." Since that time, he has helmed the visual effects on more than twenty feature films and numerous commercials and has been honoured with both an Oscar and a British Academy Award in addition to multiple nominations. His film background coupled with an advanced understanding of digital technologies has made Knoll a much sought-after supervisor. John initially took up computer graphics as a hobby. Teaming up with his brother who was working on his Doctoral Thesis in computer vision at the University of Michigan, the Knoll brothers created Photoshop in 1987.
Jon Cowley
VFX Supervisor // Prime Focus World
(Sin City: A Dame to Die For, The Great Gatsby, Total Recall, X-Men: First Class )

Jon is an experienced VFX Supervisor who brings his considerable creativity and expertise to the Prime Focus World Vancouver team. He began his career as a photo-real 3D visual effects artist and CG Supervisor in the boutique VFX environment of Toronto, working on such films as "Jason X" (2001), "Panic Room" (2002) and "Stay" (2005) before branching out into visual effects supervision.
As a VFX Supervisor, Jon has had the opportunity to work on a number of high-profile projects at studios around the globe. He was sequence supervision of over 160 CG alien shots for "District 9," VFX Supervision of 325 shots for "The Twilight Saga: Eclipse" (2010) and working as digital effects supervisor on "TRON: Legacy" (2010).
Jon brings to the team his considerable 2D and 3D expertise, on-set know-how, an ability to effectively and successfully manage client-vendor-artist relationships, and ultimately an eye for detail that is always geared towards the design and seamless integration of live-action and CG.
www.primefocusworld.com
IMDb.com
Justin Jones
Stereoscopic Supervisor // Prime Focus World
(I, Frankenstein, Star Wars: Episode I – III, Immortals, Transformers: Dark of the Moon)

Justin joined Prime Focus World's VFX team in 2008. After "Avatar" (2009), he developed the View-D™ stereoscopic conversion pipeline and was an early contributor to the design and creation of the View-D™ process for broadcast and short-form media 3D.
As Stereoscopic Supervisor, Justin oversees the creative aspects of 3D projects. Early in a project's cycle he collaborates with clients to develop a creative strategy for a show's structure and workflow. Working closely with producers on shot analysis, schedule consultation, departmental organization, and pipeline development, Justin also manages a show's progress across a network of teams spanning North America, India, and the UK.
He has worked with clients such as Dreamworks Animation, Paramount Pictures, Relativity Media, and Warner Bros. Most recently, Justin was the key Prime Focus World Stereo Supervisor for the Lucasfilm Star Wars conversions.
www.primefocusworld.com
IMDb.com
Kate Harvey
Human Resources Manager // DHX Entertainment

Coming soon.
Kevin Gamble
Head of Physical Production // Titmouse Canada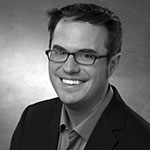 Kevin began his animation career as a production coordinator, quickly climbing the ranks to become a producer where he assembled and led creative teams for more than a dozen series, feature and digital television projects.
Before landing at Titmouse, Kevin held the title of VP of Development for Walt Disney Television Animation and VP of Production and Creative Affairs for New York based Classic Media. While working on the Titmouse produced Motor City at Disney, he caught the eye of Chris and Ben, and was their first choice to run their new Vancouver studio.
Kevin currently oversees Titmouse Canada, which boasts a current roster of almost 200 artists and production staff. Titmouse Canada also out-consumes both Titmouse LA and NYC in beer by a factor of nearly fourteen to one.
Larry Bafia
Director, Master of Digital Media Program // Centre for Digital Media
(Mission Impossible II, Antz, Batman & Robin, Mars Attack!)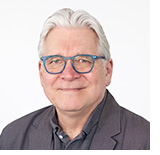 As Commercial Animation Director at PDI/DreamWorks, Larry directed commercials for top clients, Coca-Cola, Sega, Intel, Kraft, Target, Circle K, and Saturn. He was Sequence Lead Animator on Antz, Batman & Robin, A Simple Wish, and on the effects team for Mission Impossible II, Forces of Nature, and The Peacemaker. At Warner Brothers, Larry was Lead Animator for the Stop-Motion Division on Tim Burton's feature, Mars Attacks.
Larry started his stop-motion and Claymation career at the Will Vinton Studios, working on the California Raisins, Michael Jackson's Moonwalker, The Globeheads and commercial projects, then moving into CGI, animating characters for Chips Ahoy!, Raid and Fanta.
While he was Department Head of Animation and Visual Effects at the Vancouver Film School, the program was ranked 5th in the world by 3D World magazine.
Maria Lantin
Director of Research // Emily Carr University of Art + Design

Maria Lantin is the Director of Research at Emily Carr University. In this role she has participated in the growth of industry-partnered research, including the development of three Research Centres: the S3D Centre, the Health Design Lab, and the Social and Interactive Media Centre. These and other research clusters within the school are actively engaged with the community and are supported by the NSERC College and Community Innovation (CCI), and Applied Research and Development (ARD) programs. The Research Office and Graduate Studies at Emily Carr support student involvement in industry-partnered projects through internships and Research Assistant positions.
Mark Benard
Owner, VFX Educator, Director and Supervisor // Lost Boys School of Visual Effects

Along with shaping the direction of the school, Mark Bénard provides instruction, supervision and personal mentoring within all of Lost Boys | School of Visual Effects Programs, replacing lecture-based classroom training with a focus on project-based learning and mentorship. A pioneer of Vancouver's VFX Industry, bringing over 18 years of studio, on-set and supervisory experience from projects across the globe. Carrying the honour of being the Visual Effects Society (VES) | Vancouver Section's Chair of Education & Technology, Bénard stands out as a leader in VFX Educational Development. As an influential contributor to the VFX Industry he holds annual responsibilities as a judge for the Visual Effects Society Awards and the Silver Screen Awards. Bénard is the primary decision-maker on the VFX Curriculum.
Mark Dippe
Director, VFX Supervisor // The Animation Picture Company
(Paranormal Activity, Spawn, Jurassic Park, Terminator 2: Judgment Day, The Abyss)

Director of "Spawn" and VFX Supervisor on multiple motion pictures and television films, including "Paranormal Activity," "The Flintstones," "Jurassic Park," "Terminator 3," "The Hunt for Red October" and "The Abyss," Mark Dippe is also the founder of The Animation Picture Company, based in Los Angeles. Mark's brilliant mathematical skills were integral to solving the complex theoretical and calculational challenges in creating the CG tools, for the first time in CG history, that made the "Jurassic Park" dinosaurs such a remarkable success — remember, there were no "Maya" character animation tools at that time, everything was originally created with ingenuity and determination!
Matthew Blute
Cinematographer, Stereographer
(Stalingrad, Katy Perry: Part of Me, Dawn of the Planet of the Apes)

LA-based, Matthew Blute, was the Stereographic Supervisor on "Stalingrad," the 2013 Russian war drama epic, directed by Fedor Bondarchuk — the first Russian movie completely produced with IMAX 3D technology. Most recently DP on a 4-camera, 3D promotion for Best Buy, an episode of PBS's "Future States" and a 3D music video for Korean rock star, Kim Jang Hoon, Matthew's career has spanned dramatic features, documentary features, television, music videos, commercials, and stereographic 3D.
Since learning 3D cinematography from Peter Anderson, ASC, in 2002, Matthew has worked on hundreds of 3D projects for Fox, NFL Films, Sony, Toyota, Turner and Warner Brothers. A native of Vermont, Matthew earned an MFA in Cinematography from the American Film Institute in 2003.
Michael E. Uslan
CEO, Executive Producer // Branded Entertainment
(The Lego Movie, The Dark Knight Rises, The Dark Knight, Batman Begins, Batman)

A teacher, writer and executive producer, Michael Uslan has been passionate about comic books and Batman in particular, since childhood. He began sharing his passion while at Indiana University where he created and taught the first ever accredited college course in comics.
His career as a producer began in 1979 when Mr. Uslan acquired the rights to "Batman" from DC comics but it would be nearly twenty years before his dream of bringing the caped crusader to the big screen would be fulfilled but that dream became a reality in 1989 with the release of Tim Burton's "Batman."
In the years since his initial success, Mr. Uslan has continued to be involved with the production of all of the "Batman" movies, most recently with the hugely successful "The Dark Knight Trilogy," and also written a book "The Boy Who Loved Batman" which chronicles his youthful passion for his favourite comic book character from the early years to today.
Michael Fink
VFX Supervisor
(Life of Pi, TRON: Legacy, Avatar, Blade Runner)

Attempting to disguise a checkered past, Michael earned degrees from California State University Northridge, San Francisco Art Institute, and California Institute of the Arts.
Starting with "China Syndrome" (1977), Michael worked on "Star Trek: The Motion Picture" and "Blade Runner" before becoming a Visual Effects Supervisor on "War Games" (1982). He has worked on more than 50 films, including "Buckaroo Banzai," "War Games" (BAFTA Nomination), "Batman Returns" (Academy Award Nomination, BAFTA Nomination), "Braveheart," "Mars Attacks!," "X-Men," "X-Men 2," "Constantine," "The Golden Compass" (Academy Award, BAFTA Award), "Tropic Thunder," "Avatar," "TRON: Legacy," "Sucker Punch," "Tree of Life," and "Life of Pi."
A founding member of the Visual Effects Society and a member of the Executive Committee of the Visual Effects Branch of the Academy, Michael is also a Professor at the School of Cinematic Arts at the University of Southern California, and a supervisor and consultant on visual effects and 3D projects.
Michael Romey
Head of Pipeline, ZEUS Chief Technology Officer // Zoic Studios
(Once Upon a Time)

Michael Romey joined Zoic Studios in 2007 as Head of Pipeline.
Over the past 6 years Michael's expertise and interaction with Zoic's pipeline grew to encompass ZEUS (Zoic Environmental Unification System), a proprietary process that he created and developed. ZEUS allows the pipeline to create upwards of 500+ shots per episode for hit shows such as "Once Upon a Time."
Romey has been a featured speaker at various conferences and industry events for HPA, IBC, NAB, SIGGRAPH and VES. He has published articles in Post Magazine, Millimeter and countless online outlets and blogs.
Nancy Mott
Manager Digital Media and Entertainment // Vancouver Economic Commission

Nancy promotes Vancouver as both a business and talent destination for the screen-based entertainment sectors. Her portfolio includes film, television, visual effects and animation, gaming, digital media and mobile entertainment. Nancy has 20 years experience in the film and television industry in both film production and visual effects. Her former clients include Warner Bros, 20th Century Fox, Disney Studios, Nike, Mercedes and Toyota.
She was the founding Chair of the Visual Effects Society Vancouver section and continued as Chair for six years. Nancy is currently on the HR Screen Based Council Board, We Create BC task force, guest on the MPPIA board and on the advisory committees for Capilano University and Lost Boys Studios.
Paul Debevec
Computer Graphics Researcher // USC ITC
(Ender's Game, Oblivion, The Hobbit: An Unexpected Journey, Avatar)

Paul Debevec is a Research Professor at the University of Southern California and the Chief Visual Officer of USC's Institute for Creative Technologies. His work has focused on image-based modeling and rendering techniques beginning with his 1996 Ph.D. thesis at UC Berkeley, with specializations in high dynamic range imaging, reflectance measurement, facial animation, and image-based lighting. He serves as the Vice President of ACM SIGGRAPH and received a Scientific and Engineering Academy Award® in 2010 for his work on the Light Stage facial capture systems, used in movies including "Spider-Man 2," "Superman Returns," "The Curious Case of Benjamin Button," "Avatar," "The Social Network," "TRON: Legacy," "The Avengers," and "Gravity."
www.pauldebevec.com
ict.usc.edu/~debevec
IMDb.com
Paul Salvini
Global Chief Technology Officer // DNEG Studios

As DNEG's Global Chief Technology Officer, Paul Salvini provides strategic and technical direction to the visual effects and animation company's global technology team, based on a deep understanding of the importance of the role of technology in storytelling.
Paul has over 25 years of experience in technology leadership roles. As CTO of SideFX, where he worked for 15 years, Paul oversaw the development of Houdini from beta onwards. As CTO of Christie Digital, he created and led the Research and Innovation and New Business Initiative departments, and an Advanced Technology Group. Most recently, Paul served as CEO of The Accelerator Centre, where he helped launch and mentor over 120 technology-based businesses working in a wide range of areas from data science, AI, computer vision and probiotics to autonomous vehicles.
Paul also has a strong academic research background; he holds a PhD and MASc (specializing in the computer simulation of complex systems) as well as a MBA and a BMath in Computer Science.
Peg Campbell
Associate Professor // Emily Carr University of Art + Design

Peg Campbell directs award winning films that have received international acclaim at the Genie's, Women in Film and Television International Film Festival, Reel2Real International Film Festival for Youth, Banff World Media Festival, Melbourne Film Festival, Yorkton Short Film Festival, Northwest Film and Video Festival, and the Information Film Producers of America. The films have been broadcast on CBC, PBS, WTN, A&E, The Movie Channel and educational networks.
In post are three films: Talking of Michelangelo, dance for the camera shot in Scotland, funded by BC Arts; On the Nose, study of noses and memory of smell; Goldie, where a goldfish is carried through the mountains, shot in the Swiss Alps in S3D. Peg teaches film at Emily Carr University of Art + Design. She is ABD on a PhD in Media and Communications from the European Graduate School and has an MFA in Creative Writing and Film Production from UBC.
Ria Benard
Student Services Director, Senior Educational Administrator // Lost Boys Studios

Ria studied 3D Animation and was the previous Co-Owner, Administrator and part-time Animation Instructor of a digital animation school for 4 years. This included teaching motion studies, acting for animators and animation basics, introduction to camera and lighting in 3D, curriculum design and development.
Her past experience also includes film and theatre and she has worked on-set in various positions from Camera Assistant, 1st and 2nd AD and as a Special Effects Make-up and Prosthetic Artist, which she continues to do with student projects.
Her years of experience in the film industry, education field and administration combined, give her a qualified view on project aesthetics and production needs.
Richard Baker
Senior Stereographer // Prime Focus World
(Gravity, World War Z, Frankenweenie, Harry Potter & the Deathly Hallows)

Richard has had an impressive career. Compositor and Compositing Supervisor on "Charlie & the Chocolate Factory" (2005), the "Harry Potter" series, "Poseidon" (2006), and "Angels & Demons" (2009), he was nominated for Outstanding Compositing in a Feature Motion Picture (VES) for his work supervising more than 200 shots in the Gryphon attack sequence for "The Chronicles of Narnia: Prince Caspian" (2008).
Joining Prime Focus World in 2010 to help build the View-D™ unit in London (PFW's proprietary 2D-to-3D conversion process), Richard was key in the delivery of World War Z (2013), Gravity (2013), and Frankenweenie (2012), working closely with the directors and supervising the conversion processes.
Richard has made outstanding contributions to stereo conversion advancement and has supervised the conversions of a number of features at PFW. His work there now regularly takes him around the world, overseeing the View-D™ teams in Los Angeles, Vancouver and Mumbai.
www.primefocusworld.com
IMDb.com
Robert Neuman
Stereoscopic Supervisor // Walt Disney Animation
(Get a Horse!, Wreck-It Ralph, Meet the Robinsons)

Robert Neuman, Stereoscopic Department Head at Walt Disney Animation Studios, is one of the industry's leading experts in 3D filmmaking. He was the stereoscopic supervisor for Disney's 2012 Oscar® nominated film, "Wreck-It Ralph," and played an integral role in adding dimension and excitement to that film's world of video games. Neuman pioneered the 3D process for re-releases of "Beauty and the Beast" and "The Lion King" — the latter winning the 3D Creative Arts Award for Best Stereoscopic Conversion.
Neuman's work on "Tangled" (2010), Disney's 50th full-length animated feature, won a 3D Creative Arts Award for Best 3D Scene of the Year. His achievements on Disney's stereoscopic pipeline were honoured with a Lumiere Award for 3D Technology. A true innovator, Neuman's 3D work has generated a dozen patent applications and he has received twelve Disney Inventor Awards for innovations in stereoscopic filmmaking.
Roula Lainas
Producer, Talent and Brand // Zoic Studios

Roula Lainas was born and raised in Vancouver and hasn't strayed too far over the span of her career. A BCIT graduate, Roula completed her studies in Television Broadcast Communications in 1995. Her passion for television steered her towards film and post production and eventually Visual Effects. Roula has spent 15 years in the visual effects industry in positions that included producing, sales, marketing and business development.
Her natural interviewing skills and in depth knowledge of the VFX pipeline eventually led her to Recruitment. She has spent the past 4 years nurturing relationships with artists from all parts of the globe and calls Zoic Studios her home.
Sang Mah
Managing Director // Shocap Entertainment

Sang Mah has enjoyed a multi-faceted career in digital media, encompassing content creation, research and development, and private public partnerships. She is currently Managing Director at Shocap Entertainment, an extended reality entertainment production company exploring new ways to tell stories that reach audiences in unique forms by combining the language, conventions, and mediums of live theatre, film, animation, and video games. Shocap is founded by Lifelike & Believable Animation Design and Animatrik Film Design with a debut project LiViCi for live and virtual circus. Prior to her current role, Sang spent eight years with a national non-profit organization supporting industry-academic collaborations and consortiums across all disciplines. Other former roles include Director of Interactive at Bardel Entertainment, and executive roles with local tech start-ups. Since 2019, Sang has also been a member of the Spark CG Leadership Committee.
Sarah Anderson
HR, Marketing, Communications // Bardel Entertainment

Sarah Anderson is a Bachelor of Arts graduate from Simon Fraser University, with a strong background in communication and cross-cultural relations, and a fondness for avocados. She has a broad range of experience, having worked in a variety of different industries as well as countries, and is now happily situated in the world of Animation at Bardel. Sarah oversees Bardel's internal and external communication, recruiting and hiring, and the on-boarding of new staff members.
Shirley Andriesh
Human Resources Generalist // Nerd Corps Entertainment

As a Human Resources Generalist at Nerd Corps Entertainment, Shirley's main mission is to support the company's key assets: the Nerds. Shirley has a well-rounded background in several different aspects of the entertainment industry. She started her career at Digital Domain as a Human Resources Coordinator, and then moved into the gaming world in the same position for Relic Entertainment. Shirley strives to facilitate an environment where employees are encouraged to be as creative as possible in their pursuit of Nerd Corps' vision.
Stefen Fangmeier
Director, VFX Supervisor
(Game of Thrones, Eragon, The Bourne Identity, Saving Private Ryan, Twister, Jurassic Park)

Director of "Eragon" and Oscar® nominated VFX Supervisor for "Twister," "The Perfect Storm," and "Master & Commander," Stefen Fangmeier has dozens of motion picture and television series to his credit, including "The Bourne Identity," "Game of Thrones," "Lemony Snicket's A Series of Unfortunate Events," "Terminator 2" and "Jurassic Park." A BAFTA award winner for best visual effects in "Twister," "Saving Private Ryan" and "The Perfect Storm," Stefen has had a remarkable career. It was Stefen's groundbreaking shader development combined with Spaz's outstanding creature animation that made the "Jurassic Park" CG dinosaurs an iconic accomplishment even by today's standards, 20 years later.
Steve Williams
Director, VFX Supervisor
(Spawn, The Mask, Jurassic Park, Terminator 2: Judgment Day, The Abyss)

Multiple award-winning commercial director and educator with more than 300 commercials to his credit, Steve 'Spaz' Williams is a legend in visual effects. A graduate of Sheridan College, Toronto, Spaz's ingenious ability to apply computing technology to his animation passion soon landed him in The Pit at Industrial Light & Magic. Chief Animator and Modeler on "The Abyss," "Terminator 2," "Hunt for Red October" and "Jurassic Park;" VFX Sup, Second Unit Director and Executive Producer on "Spawn," Spaz was nominated for an Academy Award for "The Mask."
But it was "Jurassic Park" that launched the digital era and Spaz's legacy. When told CG dinosaurs weren't possible, Spaz and Mark Dippe proved everyone wrong with a wireframe animation test that caught the eyes of Universal executives and changed the course of filmmaking, with CG becoming the hot new thing!
Tara Kemes
Director of Talent and Communications // Rainmaker Entertainment Inc.

In her role of Director of Talent & Communications at Rainmaker, Tara oversees HR, recruitment and communications, and also plays a big role in developing and fostering the studio's culture. Prior to joining Rainmaker in 2009, she recruited for other local digital entertainment studios — Relic and Riptown. (Apparently she has a thing for companies whose names start with 'R'.) But, like so many Vancouver animation professionals, Tara kicked off her industry career at Mainframe! So returning to Rainmaker was like coming home. As she started at Mainframe as a facility production assistant, she knows firsthand what it's like to grow a career from the ground up. And now, with the diversity of projects Rainmaker produces, Tara works with the in-house talent to develop their careers and capitalize on all the opportunities that arise in the studio.
Tim Webber
VFX Supervisor // Framestore
(Gravity, Avatar, Where the Wild Things Are, The Dark Knight)

Tim joined Framestore in 1988 and rapidly became the driving force behind the company's push into digital film and television. He started supervising with Emmy-winning VFX on Gulliver's Travels in 1996 and has since guided the company in new directions while supervising its most challenging projects. These include Alfonso Cuarón's "Children of Men," Christopher Nolan's "The Dark Knight," Spike Jonze's highly original CG/practical creatures in "Where the Wild Things Are" and sequences in James Cameron's incredible "Avatar."
He was VFX Supervisor on Alfonso Cuarón's space thriller, Gravity. The unusual storytelling techniques and contemporary space location led Tim to develop a number of ground-breaking techniques to deliver stunning, photo-realistic visuals for the film, three quarters of which is computer generated. In an industry first, Cuarón fought for Tim to be given a credit directly after the Cinematographer to reflect his input on the film.
Tony Pratt
Workflow Manager // Park Road Post Production
(The Hobbit: The Desolation of Smaug, District 9, Knowing)

An integral part of the lead team developing a state-of-the-art workflow for Peter Jackson's Hobbit-based trilogy, "An Unexpected Journey" (2012), "The Desolation of Smaug" (2013), and "There and Back Again" (2014), Tony plays a pivotal role in developing Park Road's Digital Cinema, VFX and 3D workflows.
With a background in film, broadcast and interactive media technologies, Tony was the Digital Intermediate Supervisor on the first big-budget Red feature, Alex Proyas's "Knowing." He has worked on numerous projects in New Zealand and internationally, and was recently in Bougainville, Papua New Guinea, setting-up the remote location workflow for Andrew Adamson's, "Mister Pip."
www.parkroadpost.co.nz
IMDb.com
Vanessa Jacobsen
Interim Head of Department, Animation and Visual Effects // Vancouver Film School

Vanessa Jacobsen is a Montreal native, happily ensconced in the Vancouver scene. She founded and owned 'It's All Fun & Games' toy store on Commercial Drive in Vancouver for 17 years before moving on to work in the CG industry, beginning with the Vanguard/Starz production of "Space Chimps," the second CG movie ever made in Canada.
Vanessa has worked at Vancouver Film School for seven years, originally as the Administrative Manager for the 3D Animation & Visual Effects department. Over the years, she has built strong partnerships in the entertainment arts industry which have enhanced the student experience and supported graduates transitioning into their careers.
Now, as the Interim Head of Department, her connections are far reaching. Vanessa has been instrumental in successfully guiding and supporting hundreds upon hundreds of students through the program and into successful artists out in the industry.
Wayne Gilbert
Head of 2D/3D Character Animation and Dean of Faculty // Vancouver Institute of Media Arts (VanArts)

Wayne Gilbert's career spans more than three decades, including two Clio awards and experience on productions ranging from Care Bears to Star Wars. He is a graduate of Sheridan College, and has worked there as an instructor and coordinator of their Classical Animation Program. His professional career has taken him to the top studios including Walt Disney Canada, Industrial Light & Magic and Electronic Arts. Wayne is also a published author, and his book Simplified Drawing for Planning Animation is a required text at many animation schools. He regularly writes articles for the industry, and has written a novel and screenplay.
Zach Lipovsky
Director, VFX Artist // Zeeworks Pictures

Zach Lipovsky is a Vancouver-based Director and VFX artist. His first short film Crazy Late, won the 2005 Crazy 8s and went on to place him as a contestant in On the Lot, a television series produced by Steven Spielberg and Mark Burnett. At 23, Zach was the only Canadian filmmaker to make it to the top 18, beating out 12,000 filmmakers.

Finishing 5th on the show, Zach began directing commercials and working in the LA area. In late 2011, Zach directed his first feature-length movie, Tasmanian Devils, a Syfy Original monster movie starring Danika McKeller (Wonder Years) and famed speed-skater, Apolo Ohno.

Next, partnering with a group of filmmaking friends from his childhood, Zach co-produced and was Special Effects Supervisor for Afflicted, a Canadian genre found-footage film that sold at Cannes to CBS, E1 and Sony. In 2013, the film premiered at TIFF, winning Best Canadian First Feature. The film went on to win Best Picture, Screenplay and Direction at Austin Fantastic Fest and Best Special Effects at Sitges – International Fantastic Film Festival of Catalonia. The film has recently been nominated for "Best Visual Effects" at the Canadian Screen Awards.

Zach then directed the reboot of the Leprechaun Franchise for Lionsgate and WWE Studios, Leprechaun: Origins. Zach was tapped by the Hollywood Reporter as one of the Next Generation: 20 Young Canadian Stars on the Rise in LA, and in 2014, Playback, Canada's Film Industry Magazine, featured him as one of The 2014 New Establishment – Top 5 to Watch.

Zach is currently directing his next feature in Vancouver for Legendary Pictures, Sony Pictures & Lorenzo di Bonaventura. Based on the popular video game Dead Rising, the film will be released on March 27, 2015.

Zach is also the co-founder and designer of Shot Lister, the world's leading shot-list and mobile scheduling app.
ShotLister.com
ZachLipovsky.com
Twitter
IMDb.com

© 2021 · Spark CG Society