SPARK RELOADED




LOAD YOUR CREATIVE BRAIN WITH FRESH INSPIRATION


September 16 - 18, 2022




After 2.5 years of pandemic protocols, resuming in-person events is sparking a lot of excitement. To celebrate, we are hosting a one-of-a-kind weekend full of activities, 16 – 18 September, that we're calling SPARK RELOADED. The Roundhouse in Yaletown will be the creative hub that weekend, allowing all of us to refresh, revitalise and reconnect with the greater community.

The SPARK RELOADED weekend will feature an opening night Mixer & Keynote Speaker, two full-day Masterclasses, a Career Fair and more.







SCHEDULE

Friday
Friday - September 16, 6:00 PM
OPENING NIGHT
INDUSTRY MIXER

Regular: FREE
Cash bar. Ticket holders get one (1) drink ticket per person.
Friday - September 16, 7:00 PM
OPENING NIGHT
ON THE OUTSIDE, LOOKING OUT
with Rob Valley · Moderator: Keith Blackmore
Regular: $10 // Groups (10+): $9*
* Group pricing only available through on-line advance sales.
In this very special presentation, Robert will demonstrate some of the key steps in going from graphic novel to animation, taking examples from Pear Cider and Cigarettes, the Gorillaz music video he made in collaboration with Jamie Hewlett, as well as Zima Blue from Love, Death + Robots. This will give audience members the chance to see how his animation style has developed over the years and better understand his vision as a director.

Saturday
Saturday - September 17, 10:00 AM
MASTERCLASS
BRENDA CHAPMAN: DEVELOPING STORY & CHARACTER FOR ANIMATION
with Brenda Chapman · Moderator: David Burgess
Regular: $125 // Groups (10+): $112.50*
* Group pricing only available through on-line advance sales.
In the Beginning, There Were Stories
This exceptional class offers a rare and exciting opportunity to learn from one of the industry's top storytellers. In this masterclass, Chapman will take attendees on her journey, the lessons she learned, and teach how to find one's own story and characters.
Schedule
Coming soon.
Admission includes GST and online transaction fees.

Sunday
Sunday - September 18, 10:00 AM
MASTERCLASS
RON CLEMENTS: WRITING & DIRECTING FOR ANIMATION
with Ron Clements · Moderator: David Burgess
Regular: $125 // Groups (10+): $112.50*
* Group pricing only available through on-line advance sales.
Lessons From a Living Legend
Legendary Disney Director, Ron Clements, will introduce attendees to the methods of writing and directing for animation. From concept to final film, attendees will gain insights into how the roles of the writer, director and story-artist all contribute to the development in making the best animated film possible.
Schedule
Coming soon.
Admission includes GST and online transaction fees.

BIOGRAPHIES
Brenda Chapman
Producer, Writer, Director // 'Twas Entertainment
(Come Away, Brave, Prince of Egypt, The Lion King)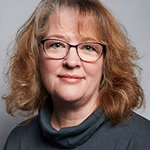 Brenda Chapman started her career as a story artist at Walt Disney Feature Animation in 1987, contributing to her favourite fairy tales: The Little Mermaid and Beauty and the Beast. Chapman later served as head of story, the first woman to do so in an animated feature film, for Disney's animated classic The Lion King — for which she won an Annie Award. Chapman also worked in story and development for other Disney animated films such as The Rescuers Down Under, The Hunchback of Notre Dame, and Fantasia 2000.
In 1994, Chapman then helped launch DreamWorks Animation Studios, where she became the first woman to direct an animated feature, The Prince of Egypt.
In 2003, Chapman joined Pixar Animation Studios where she created, wrote and directed Brave, becoming the first woman to win the Academy Award® for Best Animated Feature as well as a BAFTA and Golden Globe. Come Away, Chapman's live-action debut, premiered at the 2020 Sundance Film Festival. Currently, Chapman is writing and developing a couple of animated features, working on a novel, a memoir and a children's book, as well as various other projects.
David Burgess
Animation Supervisor // Animal Logic
(The LEGO Movie 2: The Second Part, Trolls, Turbo, Megamind, Tarzan, The Lion King)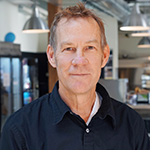 Dave has almost three decades of experience in the animation industry, working on some of the most iconic 2D and CGI animated films of our time. Dave is currently the Animation Supervisor at Animal Logic's Vancouver studio and has recently wrapped on The Lego Movie 2: The Second Part.
In 1991, Dave started at Walt Disney Feature Animation where he was an Animator and Supervising Animator on many of their most successful 2D films including Beauty & The Beast, Aladdin, The Lion King and Tarzan.
In 2001, he switched his pencil for a computer and started at PDI/DreamWorks, working as an Animator, Supervising Animator and Head Of Character Animation. His credits during this time include Shrek 2, Madagascar, Over the Hedge, Megamind and Trolls.
Dave graduated from Emily Carr University of Art + Design in Vancouver with Honours in Animation.
Keith Blackmore
Faculty // Vancouver Film School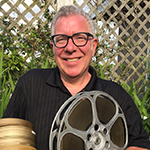 Keith Blackmore has been a passionate educator, cheerleader and a voice for all things animated in the Vancouver area for almost 30 years. As an active member of the local SIGGRAPH chapter and one of the producers of the SPARK Animation Festival, Keith has presented, interviewed and moderated at many festivals and studios. He has educated, entertained and inspired students in the history of animation and media studies at the Vancouver Film School for over 25 years. When he's not teaching, talking or reading about animation, he's watching it.
Rob Valley
Illustrator, Animator and Director
(Ice, Zima Blue, Pear Cider and Ciragettes)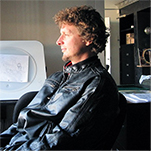 Rob Valley is an award-winning illustrator, animator and director whose unmistakable visual style stands apart with its particularly angled line-work, sharp shadows and selective colour palette. Rob's career has spanned far and wide: designing and directing a string of Gorillaz music videos, character design for feature films like Disney's Tron: Uprising, as well as directing commercials for Nike, Levis and Coke amongst others.
His short film Pear Cider and Cigarettes — which he illustrated and animated himself — won an Annie award and was nominated for an Academy Award in 2017. In 2019, Rob directed the critically acclaimed short film Zima Blue as part of the Netflix anthology series Love, Death + Robots. Most recently, Rob has won 3 Emmy awards, including Outstanding Short Form Animated Program on season 2 of Love, Death + Robots — Ice. He continues to work on a variety of short and long form animated projects.
Ron Clements
Producer, Writer, Director
(The Little Mermaid, Aladdin, Treasure Planet, Moana)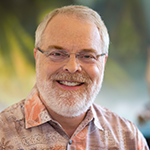 Ron Clements is a renowned storyteller and filmmaker at Walt Disney Animation Studios. With his longtime collaborator, John Musker, Clements has written and directed iconic feature films that have become part of Disney's legacy, including beloved classics like The Great Mouse Detective, The Little Mermaid, Aladdin, Treasure Planet, Hercules, The Princess and the Frog, and the Academy Award®-nominated feature, Moana.
Clements traces his interest in animation to his first viewing of Pinocchio at age 9. After graduating from high school, Clements came to California to try his luck at animation. Because there were no openings at Disney, he worked for several months at Hanna-Barbera while studying life drawing in the evening at the Art Center. With persistence and determination, Clements was finally accepted into Disney's Talent Development Program, an animator training ground and workshop. There he served a two-year apprenticeship with famed animator Frank Thomas and worked on a few projects on the side. His early work in character animation can be seen in Winnie the Pooh and Tigger, Too, The Rescuers, Pete's Dragon, The Fox and the Hound and The Black Cauldron. The rest, as they say, is history.

© 2022 · Spark CG Society