SPARK FX 2019: FREE SESSIONS



February 9, 2019


FREE SESSIONS
Again this year, we are pleased to announce a series of FREE SESSIONS.
Please note: Schedule subject to change without notice. Please refer to this page for last-minute information.

SCHEDULE

Saturday - February 9, 10:45 AM
TRACK 2
TEXTURE WORKFLOWS IN MARI
Hosted by Foundry
with Paul H. Paulino
Method Studios Texture Painter Paul H. Paulino talks about his journey to the VFX world and how he uses MARI at work to create photorealistic textures. In addition to sharing tips on how to start a career as a texture painter, Paul will also demo some advanced techniques in MARI that can help you develop new texturing skills.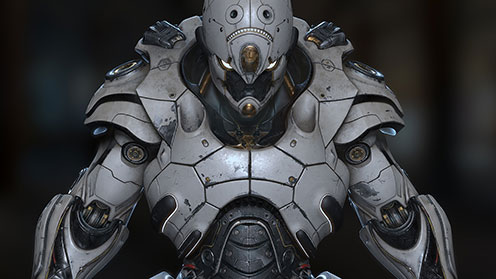 Saturday - February 9, 12:30 PM
TRACK 2
CREATING KIM HUNTER: THE FIRST FEMALE PLAYABLE FOOTBALL HERO
Hosted by Electronic Arts
Moderator: Jessica Glass with Katie Scott
Video games and football have historically lacked gender diversity and inclusion. EA SPORTS FIFA, the long-running video game franchise, is built upon an authenticity pillar. Combine those factors and it's a challenging environment to innovate something like a playable female character. This presentation discusses how a commitment to innovation and inclusive experiences rallied FIFA to create a world's first: a playable female sports hero and storyline in a sports game.
Saturday - February 9, 2:15 PM
TRACK 2
MAKERS OF 'THE MEG': REALISTIC GIANTS & OTHER STORIES
Hosted by Ziva Dynamics
with James Jacobs, Mohsen Mousavi & Susan Rowe
Deep dive into the making of the 2018 summer blockbuster, The Meg, with Mohsen Mousavi, Sue Rowe, and James Jacobs. In this panel, you'll discover how the innovative teams at Scanline VFX and Sony Pictures Imageworks harnessed physics, kinetics, and Ziva technology to resurrect the gigantic, prehistoric Megalodon, along with other gigantic, awe-inspiring creatures and storylines.
Saturday - February 9, 4:00 PM
TRACK 2
MAKING MUSCULAR CHARACTERS
Hosted by Ziva Dynamics
with Andy van Straten
Discover how you can harness the power of physics and kinematics to make blockbuster-quality virtual characters. Hosted by Ziva Dynamics Senior Creature TD, Andy van Straten, this workshop will cover the basics of anatomical character simulation and the best strategies to achieve automatic muscle firing that looks and moves the way audiences expect. This workshop is open to all proficiency levels.
Workshop attendees will be entered to win over $500 worth of Ziva prizes!

BIOGRAPHIES
Andy van Straten
Sr. Creature Technical Director // Ziva Dynamics
(Jurassic World, The Hobbit: The Battle of the Five Armies, Dawn of the Planet of the Apes)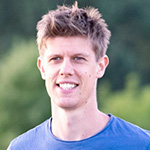 Andy van Straten is a Senior Technical Director at Ziva Dynamics. He's an expert in building compelling characters using physical simulation. Andy spent his formative years as a Creature TD at Weta Digital and then moved into a senior role at Industrial Light & Magic. He's worked both on films and in research and development; as well as authored some successful rigging and simulation tutorials on CGCircuit, before joining Ziva Dynamics in 2015. Outside of work you can find Andy photographing wildlife or kicking a soccer ball around.
James Jacobs
Co-Founder & CEO // Ziva Dynamics
(Avengers: Age of Ultron, The Maze Runner, The Hunger Games: Catching Fire, The Hobbit: An Unexpected Journey)

Ziva Co-founder & CEO, James Jacobs, is an Academy Award winning VFX artist with over 25 years of expertise as a Technical Director and Software Engineer. James has held leadership positions at the world's top VFX and animation studios, including Weta Digital, Digital Domain, Dreamworks, Mr. X and Method Studios. He has received critical acclaim for his professional contributions to blockbusters such as Avatar, Avengers: Age of Ultron, The Hobbit: An Unexpected Journey, Prometheus, and King Kong.
In 2015, Jacobs co-founded Ziva Dynamics, a technology company dedicated to solving the most challenging and high-value character obstacles within the media & entertainment space. Ziva technology is considered the gold standard for creature work across Hollywood, and now, Ziva is tackling the real-time game industry.
Ziva Dynamics
Facebook
Twitter
LinkedIn
IMDb.com
Jessica Glass
Production Technology Department Manager // DNEG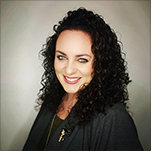 Jessica has been collaborating with teams in the tech industry for over a decade, contributing to workflow, process and diverse projects in leading tech companies such as Rogers Communications, Digital Domain, MPC and the American Marketing Association. Throughout her career, she has always strived to reconcile technology and humanity and make tech more accessible and intuitive for its users.
She strives to make others around her develop their full potential and has been a pillar in the Tech community for many years. As Co-Founder of YVRFF (Vancouver Virtual Reality Film Festival), and Founder of CRAFTGRAPH (a networking series bringing together professionals from the computing, recording and art & film technologies fields) she has been a champion of change, creative collaboration and innovation.
Jessica is currently the Production Technology Department Manager at DNEG in Vancouver. As ProdTech Department Manager, she provides dedicated and consistent line management, ensuring appropriate crewing and career development for the R&D and Pipeline teams.
Katie Scott
Sr Game Designer // Electronic Arts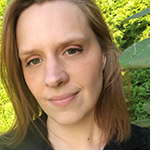 Katie is a Senior Designer on FIFA, and has been with EA for nearly a decade shipping titles in major franchises such as Need for Speed and Battlefield. She joined FIFA in 2015 as the lead technical designer of the cinematic story mode "The Journey" for FIFA 17. She is passionate about diversity and inclusion in video games, both in the industry and in the product, and pours her energy into this initiative. She was recently honoured as a recipient of the Electronics Arts Purpose & Beliefs Awards for her work on diversity and inclusion within the FIFA franchise. Outside of work, Katie is an avid digital artist, pug lover, and craft beer drinker.
www.strangestcandy.com
www.easports.com
Mohsen Mousavi
VFX Supervisor // Scanline VFX
(Game of Thrones (Season 8), The MEG, Independence Day 2, San Andreas)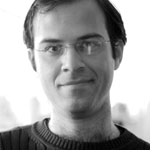 A classically trained concert pianist and graduate of the renowned Odessa national A. V. Nezhdanova academy of music, Mohsen was both a musician and technologist from his pre-teen days.
In 2012, Mohsen joined Scanline VFX in their Vancouver studio, acting as digital effects supervisor on A Good Day to Die Hard and 300: Rise of an Empire, for which Scanline handled almost 700 water-based sea battle shots. He then served as VFX Supervisor for the Vancouver studio on San Andreas, helping develop the company's proprietary city generation software. That software and pipeline were further developed and enhanced for scenes of epic destruction in director Roland Emmerich's Independence Day: Resurgence, for which Scanline also digitally recreated the original film's iconic cloud tank effects. Mohsen also served as VFX Supervisor for Pompeii, which received the 2014 Canadian Screen Award (CSA) for Achievement in Visual Effects.
Mohsen was recently lead VFX Supervisor for Scanline on the Warner Bros. shark thriller The Meg, and is currently Scanline VFX Supervisor on the upcoming eighth and final season of Game of Thrones.
Paul H. Paulino
Texture Painter // Method Studios
(Aquaman, Godzilla II, Black Panther, Guardians of the Galaxy Vol. 2)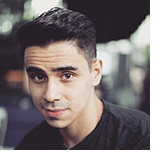 Paul, born and raised in Brazil is currently living in Vancouver, but he spent a large part of his life working in photography, motion graphics, and cinema. After graduating in advertising in 2012, he decided to change his career path and focus on something different: computer graphics.
The movies he had the honour and opportunity to work as a texture painter include Independence Day: Resurgence, Miss Peregrine's Home for Peculiar Children, Power Rangers, Justice League, Guardians of the Galaxy Vol. 2, Black Panther, Godzilla II and Aquaman.
Susan Rowe
VFX Supervisor // Sony Pictures Imageworks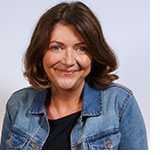 Sue Rowe is a Visual Effects Supervisor at Sony Pictures Imageworks. Originally trained as a traditional animator, Sue completed an MA in Computer Animation at the NCCA in the UK. From there, she moved from 3D animation to compositing, and now is a Visual Effect Supervisor for major Hollywood blockbusters.
Sue worked as overall VFX Supervisor and as a Facility Supervisor on films including The Maze Runner (2014), John Carter with Andrew Stanton (2012) and Tim Burton's Charlie & the Chocolate Factory. Sue recently completed Series 3 of A Series of Unfortunate Events for Netflix, for showrunner Barry Sonnenfeld.
Sue's latest film involved the creation of 300 shots for Warner Bros' The MEG ( 2018). Including the underwater environment of Sanya Bay and a full CG 75-ft long prehistoric shark, co-starring Jason Statham!

© 2021 · Spark CG Society