SPARK FX 2019: D&I SUMMIT




Co-presented by VES Vancouver & Spark CG Society


February 10, 2019


TICKETS ARE AVAILABLE AT THE DOOR. COME & JOIN US!
TOOLS FOR CHANGE
The goal of this years summit is to educate, inspire and encourage! Our mantra is "Tools for change."
In the past, we have talked about our experiences, people have listened and sympathized, but there is a growing feeling that we now need to change gears and make the change happen. We will offer our audiences practical advice on how to deal with the important issues which affect our working lives. We will discuss equal pay, how to navigate difficult situations regarding our career paths and of course, life balance and family commitments.
The event is not only for women. We want a mixed audience. We all have something to learn, especially as studios now strive to maintain and grow a culture of Inclusion and Diversity.
Please note: Schedule subject to change without notice. Please refer to this page for last-minute information.

SCHEDULE
DAY 1
SUNDAY - FEBRUARY 10, 2019

12:00 pm
RENNIE
REGISTRATION
12:30 pm
RENNIE
OPENING REMARKS
with Susan Rowe & Zoe Cranley
12:45 pm
RENNIE
TOOLS FOR CHANGE: PART 1
with Alicia Close, Christi Rae, Ollie Rankin, Sheena Duggal & Zoe Alexander
2:30 pm
RENNIE
COMFORT BREAK
2:45 pm
RENNIE
TOOLS FOR CHANGE: PART 2
with Jenny Rogers, Jessie & Lydia Bottegoni
4:00 pm
RENNIE
PANEL DISCUSSION
with Alicia Close, Christi Rae, Hannah Cook, Jenny Rogers, Jessie, Lydia Bottegoni, Nancy Basi, Ollie Rankin, Shauna Bryan, Sheena Duggal & Zoe Alexander
4:45 pm
RENNIE
CLOSING REMARKS
with Nancy Basi

Sunday - February 10, 12:00 PM
RENNIE
REGISTRATION
Sunday - February 10, 12:45 PM
RENNIE
TOOLS FOR CHANGE: PART 1
with Alicia Close, Christi Rae, Ollie Rankin, Sheena Duggal & Zoe Alexander
Speakers from film, games and tech will talk openly about their experiences working in traditionally male-dominated fields. The speakers will talk about the need for more women in tech, how to deal with unconcious bias at work. Also how the games industry has changed now that women are designing games.
Sunday - February 10, 2:45 PM
RENNIE
TOOLS FOR CHANGE: PART 2
with Jenny Rogers, Jessie & Lydia Bottegoni
Speakers will talk about work-life balance, while also meeting deadlines, and advising on being gender fluid in the workplace. Lastly, how to ask difficult questions with confidence, like asking for a pay raise.
Sunday - February 10, 4:00 PM
RENNIE
PANEL DISCUSSION
with Alicia Close, Christi Rae, Hannah Cook, Jenny Rogers, Jessie, Lydia Bottegoni, Nancy Basi, Ollie Rankin, Shauna Bryan, Sheena Duggal & Zoe Alexander
All the speakers debate all the above topics, including gender pay-gap and other insights of life on set for female VFX supervisors.
Sunday - February 10, 4:45 PM
RENNIE
CLOSING REMARKS
with Nancy Basi
Lets bring about change using the tools and talents our panel have shown us. We will finish with a message of support from Mitzi Dean, Parliamentary Secretary for Gender Equity.

BIOGRAPHIES
Alicia Close
Chief Executive Officer // Women in Tech World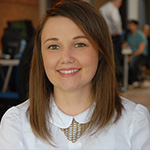 Alicia Close is passionate about using data to make an impact.
Her background lies within the Financial Technology and Services space, with over 5 years of experience, building and leading reporting and data analysis teams and overseeing operational functions, including customer support, customer success and compliance. Alicia has worked with customers and vendors in over 30 countries from startups to multinational technology and financial services firms.
Alicia's passion for data and technology combined with her fieriness to disrupt the gender equity status quo, naturally evolved into her founding Women in Tech World.
Alicia is the Chief Executive Officer of Women in Tech World, a Canadian nonprofit that is dedicated to creating actionable steps to support and advance women in tech. To realize that goal, the Women in Tech World team has researched and collected Canada's most extensive qualitative data-set on women in technology to date hearing from over 1,600 voices across 30+ tech communities in all provinces and Yukon.
Alicia speaks nationally about the impact of gender diversity and inclusion on tech communities, and drives the conversation by facilitating community forums and moderating panel discussions. She has been featured on Global TV, CBC, Metro News, Daily Hive and other local media in both English and French.
Christi Rae
Director of Production // The Coalition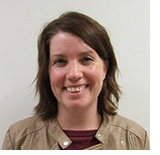 With her computer science background and time spent cheffing on the yachts of Monaco, Christi Rae has spent her career bringing together the artistically minded and technically savvy to create something from nothing. This has manifested itself in a string of AAA franchises for the likes of Sega, Disney, Electronic Arts and Microsoft.
Christi is currently the Director of Production for Microsoft at The Coalition, who develop the Gears of War franchise.
Hannah Cook
General Manager // DNEG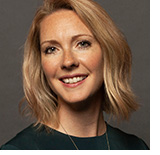 As General Manager of DNEG Vancouver, Hannah Cook has established an Academy award-winning studio, delivering world-class visual effects for a wide range of clients on over 30 highly acclaimed feature films.
With her extensive management experience and 13 years in the VFX industry, Hannah moved to Vancouver 4 years ago to set up DNEG's first studio in Canada. Under her leadership, the Vancouver facility has grown to over five hundred employees and the team has gone on to great success, achieving multiple Academy, BAFTA and VES awards, most recently winning the 90th Academy Award for Best Visual Effects for Blade Runner 2049.
In 2018, Hannah supported the set up of DNEG Vancouver's TV division and the team are now delivering high end visual effects on a variety of creatively challenging projects.
Since setting up DNEG's Recruitment department in 2006, Hannah has progressed through a number of roles including Talent Management and Artist Management and has guided the work and career progression of many DNEG artists and site teams around the world.
She consistently seeks to achieve diversity in DNEG's team whilst continuing to encourage women to join and flourish in the VFX industry.
Jenny Rogers
Founder // Success Empowerment Strategies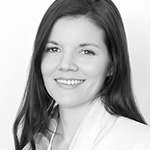 A seasoned leader, Jenny partners with professionals, leaders and organizations to develop solutions for success.
Jenny and her business partner founded Success Empowerment Strategies to help people achieve their potential and define success on their own terms. SE specializes in programs including: Leadership Strategies for Creatives; Career Strategies for New Canadians; Leadership Coaching to Increase Productivity and Decrease Stress.
In addition to working for nearly a decade in the VFX industry for global companies as both a Head of Studio and an HR executive, Jenny has worked with global teams in high tech and creative industries for many years. She is passionate about helping emerging leaders develop their strengths and coaching senior leaders in refining their leadership skills to accelerate their achievements. Jenny earned her MBA from Athabasca University and her Bachelor's degree from the University of Western Ontario.
She has been active in the community to help promote advancement of women within high technology industries and help new-comers integrate into the Canadian workforce as well as serving on different Boards.
Jessie
Founder // KITH+common|community consulting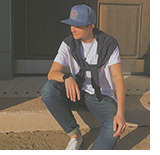 Jessie (pronouns they/them) is founder of KITH+common|community consulting. KITH+common is a pillar for all things community specializing in training, business development strategies and community engagement approaches, all from an overarching lens of diversity and inclusion planning and integration.
KITH+common was born from and inspired by Jessie's purpose; to live vulnerably in order to create space for others to be as they are, without shame.
Jessie's lived experience as a person who identifies as gender fluid has provided them a platform to bring important conversations to their community that impact insight, growth, inclusivity, empathy, and ultimately space for all people to come as they are.
They believe that all people deserve to be seen, valued and heard in their fullest expression. In order to create space for people to come as they Jessie knows that we need to be curious, explore the human experience in all of its forms and create safe and open spaces through conversation and connection.
KITH is the family you choose, and this house is built of KITH.
Lydia Bottegoni
Sr VP of Story & Franchise Development // Blizzard Entertainment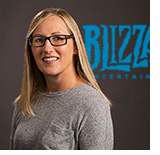 As senior vice president of story and franchise development at Blizzard Entertainment, Lydia Bottegoni is tasked with overseeing the creative strategy and execution of cross-media development around Blizzard's award-winning game franchises. In this role, her mission is to extend the Blizzard universe across a variety of media formats and platforms. She is responsible for establishing and developing a business strategy for Blizzard's universes, driving the company's game worlds into new arenas to engage and entertain an ever-expanding global audience.
Prior to joining Blizzard, Lydia was head of production for Sony Pictures Imageworks, responsible for overseeing all projects in production and managing the production team while also leading the artist-management team across multiple studio locations. She was co-producer on Sony Pictures Animation's Hotel Transylvania and served as the senior VFX producer for The Smurfs. She was also co-producer on Sony Pictures Animation's Cloudy with a Chance of Meatballs as well as Surf's Up, an Academy Award nominee for Best Animated Feature and winner of two Annie Awards.
Lydia was the senior visual effects producer on Spider-Man and Spider-Man 2, winner of the 2005 Academy Award for Best Visual Effects. She also oversaw the production of visual effects on such films as Contact and Starship Troopers. As a visual effects producer, her credits include the Academy Award-nominated Stuart Little, Snow Falling on Cedars, and Ace Ventura: When Nature Calls.
Lydia is a member for the Academy of Motion Picture Arts & Sciences, the Producers Guild of America, and holds a degree in economics from California State University, Northridge.
Nancy Basi
Director // Liquid Media Group
Vice President, Vancouver Chapter // VRAR Association
(Red Dawn, RED, Salt, The Last Airbender)

Nancy Basi is a Media + Entertainment veteran with 30 years of experience in the entertainment industry. As the Executive Director for the Vancouver Economic Commission, Nancy worked strategically to promote, grow and support the digital entertainment and interactive industries for the City of Vancouver and regional areas. Her career in economic development focused on the full spectrum of screen-based entertainment including film, VFX, animation, games, post production, music, VR/AR and eSports. Her unique 360 degree perspective when applied to trade, investment and talent initiatives, developed new ecosystems and cross-sectoral opportunities enabling sector and job growth. Prior to accepting her position at the VEC Nancy spent 20 years in the film, television and commercial industry in physical production, visual effects and animation as studio manager, executive producer and producer. Clients included Sony/Columbia, Warner Bros, Nike, Mercedes, 20th Century Fox and Disney.
Ollie Rankin
Founder // Pansensory Digital
(Lost Horizon Festival, The Good Doctor, Miss Peregrine's Home for Peculiar Children, Alice Through the Looking Glass)

Ollie Rankin is a NZ-Canadian virtual reality and visual effects pioneer who spent two decades working at the forefront of the global film industry, from the Lord of the Rings to Alice Through the Looking Glass. He combines this history of creative achievement with a background in computer programming and AI to develop new narrative conventions for immersive, interactive media. In 2020, he was inducted into the Unreal Virtual Production Fellowship and worked as creative producer and technical director of Lost Horizon Festival, the world's first multi-day, multi-stage fully virtual music and arts festival. Previously, Rankin wrote and directed the interactive VR experience, Downloaded, which premiered at the Venice Biennale in 2019 and was listed among Forbes' top 50 XR experiences of the year. He is an activist for diversity, fairness and sustainability. In his spare time, Ollie is a poet, musician, comedian and adventurer.
Pansensory
Facebook
Instagram
Twitter
LinkedIn
IMDb.com
Shauna Bryan
Sr. Business Development, Executive Producer, VFX // Luma Pictures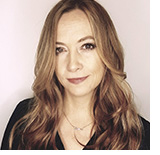 A 27-year industry veteran of diverse accomplishment, Shauna has led large visual effects operations in Canada and the U.K. Previous to joining Luma Pictures, Shauna served as Vice President New Business, Production Executive for Sony Pictures Imageworks, as well as being the Vice President of Method Studios, Vancouver. Shauna was at the genesis of the visual effects industry in Western Canada. Recruited by Rainmaker in 2004, Shauna was one of the city's first to produce visual effects on high calibre, internationally recognized feature films such as The Da Vinci Code, Blades of Glory and Angels & Demons. Some of Shauna's recent select credits include Spider-Man: Homecoming, Kingsman: The Golden Circle, The MEG, Suicide Squad and The Maze Runner.
Prior to moving into visual effects, Shauna worked for over a decade in physical production as well as in film development. She studied film arts at the University of British Columbia, graduated with honours from the Vancouver Film School, is on the Executive Board of Emily Carr University of Art + Design and is a section chair for the Visual Effects Society. While working in film, Shauna has raised 3 kids, 3 dogs and knows what it means to juggle family, a big job in the industry as well as ongoing career aspirations.
Sheena Duggal
VFX Supervisor // Independent
(Venom, Dr Strange, Agent Carter, Thor 2, Ironman 3, The Hunger Games, Body of Lies, Contact)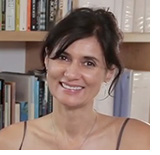 Sheena Duggal is an award-winning director, visual effects supervisor, compositor and designer whose standout work has shaped Academy Award®-nominated feature films and visual effects blockbusters.
Duggal is a traditionally trained artist, she studied art for five years and holds a BA (hons) in graphic design, specializing in animation.
She began her early career in computer technology working with musicians and photographers, her album cover credits include Elton John and the Traveling Wilbury's albums, where she had the privilege to work one on one with George Harrison.
She combines her artistic talent with a unique technical ability gained over 30 plus years, during which time, she has worked with world famous talent and helped to develop leading edge technology, at companies such as Colossal Pictures, ILM, Imageworks and Marvel.
Her pioneering inspiration and hands-on research and development also deeply contributed to the Sci-Tech Academy Award® won for visual effects and compositing software Flame® and Inferno®. Sheena also consults with Codex on their initiative to advance digital production efficiencies, specifically related to workflow and UX design.
As well as her achievements as a VFX supervisor, Sheena has directed an art film for the world famous Architect, Artist and Engineer Santiago Calatrava. She also designed the logo and main on end title sequence for Marvel's Agent Carter.
Sheena is a member of the Academy of Motion Picture Arts & Sciences; and served as the Academy's A2020 Chair for the VFX sub-committee on Diversity and Inclusion, the Academy of Television Arts & Science and the VES.
Duggal is also a published photographer, while working on behalf of UK water charity Pump Aid. She has photo-documented how access to clean water has transformed the lives of thousands of people in rural areas of Zimbabwe and Malawi. Sheena is currently working as an independent production side VFX supervisor.
Zoe Alexander
Founder // Women Who Code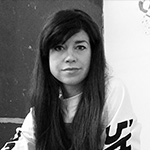 Zoe Alexander is the Product Manager, Designer and Founder of Women Who Code Vancouver. From her background in visual arts, she found her passion for tech and experience design when she moved back to Vancouver, Canada, after spending a long stint in London, UK. After her move into tech, Zoe accumulated a broad spectrum of experience, including launching start-ups, user experience design and customer success. In January 2017, she and three colleagues launched the Vancouver chapter of Women Who Code, which acts as a platform to provide women in male-dominated industries with educational growth, networking and peer-to-peer support opportunities.
www.womenwhocode.com/vancouver

© 2021 · Spark CG Society