SPARK FX 2019: CONFERENCE




VISUAL EFFECTS WITHOUT LIMITS


February 8 - 10, 2019


TICKETS AVAILABLE AT THE DOOR. DROP-INS WELCOME!
Explore the boundless creativity of CG, VFX, and animation as award-winning creators take you behind-the-scenes of their iconic films. From today's blockbusters to a retrospective of the "old school" effects in two 25-year old films, discover the secrets of some of the world's most skilled and innovative experts from today's leading FX studios.
Vancouver's SPARK FX 2019 Conference has been expanded this year to two days, February 9 and 10, with a bonus session included for weekend pass-holders at 7 pm on Friday, February 8. Through presentations and panels, conference-goers will get the inside track on the creation of the effects in 13 extraordinary films, including among them: Welcome to Marwen, Mary Poppins Returns, Aquaman, Fantastic Beasts: The Crimes of Grindelwald, and Alita: Battle Angel.
Whether you're investigating options in your current vfx career or exploring a future in visual effects, this is the conference and career fair you don't want to miss. We hope to see you there!
Conference:

Friday, February 8 – 7 pm to 8:30 pm
Saturday, February 9 – 9 am to 7 pm
Sunday, February 10 – 9 am to 7 pm

Free Sessions: Saturday, February 9 – 10:45 am to 5:15 pm
Career Fair: Saturday, February 9 – 9:30 am to 5 pm
D&I Summit: Sunday, February 10 – 12:30 pm to 5 pm
PS: Please note that the schedule might be updated from time to time without notice. Latest updates will be posted on this page. Please check back closer to the event dates for a more detailed schedule.
Follow us on Twitter and Facebook for up-to-the-minute information about what's going on and who you can expect to see up on stage.
Weekend and Day passes are currently on sale. Single tickets to weekend conference sessions will be on sale at the door. Group discounts and special discount codes are only available online. Regular prices in effect at the door.
All prices include GST and all online transaction fees.

SCHEDULE

Friday
Friday - February 8, 6:00 PM
CONFERENCE PASS
SPARK FX 2019: WEEKEND PASS - REGULAR

The Weekend Pass offers the best value. It gives you access to all Conference sessions on Saturday and Sunday, includes the Bonus Session on Friday evening, gives priority access to the Career Fair, the Workshops, and the Diversity & Inclusion Summit.
Passes and tickets are not refundable.
Single tickets will be available at the door prior each session.
Discount codes are only valid for online purchases.
Passes and single tickets are transferable.
You must present a valid picture ID at the reception desk in order to pick up your pass or tickets
Arrive early!
Friday - February 8, 7:00 PM
BONUS
SWING BEHIND-THE-SCENES OF SPIDER-MAN: INTO THE SPIDER-VERSE (INCLUDED WITH WEEKEND PASS)

Moderator: Susan Rowe with Geeta Basantani, Humberto Rosa & Joshua Beveridge
This Bonus Session is included with the Weekend Pass.
Imageworks was tasked with breaking the rules in order to create a stylized universe and bring Spider-Man: Into the Spider-Verse to the big screen. From animation to technology, artists were challenged with developing new tools and techniques to create a groundbreaking visual style for this fresh and highly original take on a comic book character beloved by fans worldwide.

Saturday
Saturday - February 9, 8:00 AM
CONFERENCE PASS
CONFERENCE DAY PASS - SATURDAY

PRICING:
Online: $150 (incl. GST)
What is included in the Conference Day Pass for Sunday February 10?
Priority seating to all Saturday's conference talks
Priority access to Career fair (Saturday February 9)
NOTE: Online sales for Weekend and Day Passes close at midnight on Friday February 8.
Saturday - February 9, 9:00 AM
TRACK 1
CREATOR TALK: VISUAL EFFECTS & THE ANALOG ART OF EMOTIONAL STORYTELLING
Co-presented by VIFF Vancity Theatre & Spark CG Society
Moderator: Ian Failes with Robert Legato
Good visual effects in a film can be stunning to watch, but do they run the risk of taking the viewer out of the movie? How do you craft effects to ensure they match the feel of the rest of the film? And how do you make the effects seem as if they were actually filmed live and therefore have the audience more emotionally connected to what is on the screen? In his keynote talk, The Lion King VFX supervisor Rob Legato will share his approach across several films — including from extensive experience with virtual production projects — to merging the art of cinematography and storytelling with the art of visual effects.
Sponsored by

Saturday - February 9, 10:45 AM
TRACK 1
BRINGING SOUL TO 'WELCOME TO MARWEN'
Presented by Method Studios
Moderator: Zoe Cranley with Kevin Baillie
Welcome to Marwen, from Oscar-winning filmmaker Robert Zemeckis, is based on the true story of Mark Hogancamp, whose body and memories were shattered by a violent attack. He heals by creating and photographing a miniature world which is home to 17 doll alter-egos of people from his real life. The film puts audiences inside Hogancamp's imagination for 46 minutes of the movie. Kevin Baillie, the overall VFX Supervisor on Welcome to Marwen, will present the creative, technological and collaboration achievements pioneered to deliver stunning performances that seamlessly blend dolls and humans.
Saturday - February 9, 12:30 PM
TRACK 1
ALITA: BATTLE ANGEL – THE ART OF BEING HUMAN
Presented by Weta Digital
Moderator: Fred Chapman with Eric Saindon & Mike Cozens
VFX Supervisor Eric Saindon and Animation Supervisor Mike Cozens will reveal how Weta Digital took their CG Character work to new heights to create Alita: Battle Angel. The film is centred around the young Cyborg Alita as she unearths her extraordinary past. Hear how Weta employed high-fidelity performance capture and multi-camera facial acquisition to document Rosa Salazar's on-set performance in intimate detail, and forged it into a breath-taking digital character.
They will detail their approach to Alita's interactions with real-world objects and characters, her unique fight choreography, and the world-building techniques used to create entirely CG environments that integrated into the realism of a live-action film.
Saturday - February 9, 2:15 PM
TRACK 1
FIRST MAN: REDEFINING IN-CAMERA FX
Presented by DNEG
Moderator: Larry Bafia with Frederik Lillelund & Michelle Eisenreich
DNEG's work on First Man was centered around trying to achieve some of the most realistic and immersive in-camera VFX shots ever seen. Join us as VFX Producer Michelle Eisenreich and CG Supervisor Frederik Lillelund show how the First Man team were able to achieve this by using one of the biggest LED screens ever built on a movie set, while also taking advantage of the latest in miniature work, footage restoration and digital effects.
Saturday - February 9, 4:00 PM
TRACK 1
MARY POPPINS RETURNS: THE MAGIC BEHIND THE CURTAINS
Presented by Framestore
Moderator: Jessica Fernandes with Christian Kaestner & Frederikke Glick
Join Framestore's VFX Supervisor Christian Kaestner and Compositing Supervisor Frederikke Glick as they uncover the intricate visual effects work and animation on Mary Poppins Returns. From dazzling sequences to stand-out musical numbers, this Academy Award-nominated film for Best Visual Effects revisits the original classic with effects that bring the fantasy world to life.
Saturday - February 9, 5:45 PM
TRACK 1
FORREST GUMP: A VFX RETROSPECTIVE
Moderator: Ian Failes with George Murphy & Stephen Rosenbaum
Twenty-five years since Robert Zemeckis' blockbuster Forrest Gump was released, audiences still marvel at the film's visual effects illusions. Scenes such as placing actor Tom Hanks in various historical real-life settings — many of them with Presidents — the seamless removal of Gary Sinise's legs, and shots such as the iconic one-take 'feather-in-the-wind' opener. A panel of artists who worked at Industrial Light & Magic on the film will re-visit the Oscar-winning VFX.

Sunday
Sunday - February 10, 8:00 AM
CONFERENCE PASS
CONFERENCE DAY PASS - SUNDAY

PRICING:
Online: $125 (incl. GST)
What is included in the Conference Day Pass for Sunday February 10?
Priority seating to all Sunday's conference talks
NOTE: Online sales for Weekend and Day Passes close at midnight on Friday February 8.
Sunday - February 10, 9:00 AM
TRACK 1
JOURNEY TO ATLANTIS: THE VFX OF 'AQUAMAN'
Presented by Industrial Light & Magic
Moderator: Jeff White with Cedric Lo, Gary Wu, Georg Kaltenbrunner, Quentin Marmier & Rachael Dunk
Featuring some of the biggest shots in recent visual effects history, the box office smash-hit Aquaman delivers in epic proportions. The unique challenges of the film including building Atlantis, CG hair, creating enormous creatures, and staging intricate battle sequences — all of which happen underwater — necessitated new tools and approaches, and made the work massively complex. Join us as members of the ILM team led by VFX Supervisor, Jeff White, explain the aquatic journey they took in creating 670 VFX shots for the film.
Sunday - February 10, 10:45 AM
TRACK 1
TRANSFORMING 'VENOM'
Presented by DNEG
Moderator: Jessica Glass with Daniel Paulsson & Sheena Duggal
Creating any kind of digital character is difficult, but bringing the shapeshifting alien symbiote to life, and transforming Tom Hardy into Venom presented some creative and technical challenges beyond the normal. Join us in hearing how Sony VFX Supervisor Sheena Duggal and DNEG VFX Supervisor Daniel Paulsson took on these challenges to successfully bring the iconic Marvel anti-hero onto the big screen.
Sunday - February 10, 12:30 PM
TRACK 1
WORLD BUILDING FOR 'MORTAL ENGINES'
Presented by Weta Digital
Moderator: Chris van Dyck with Kevin Smith
Mortal Engines takes place in a post, post-apocalyptic world where giant, deadly cities on wheels patrol the barren land preying on smaller towns for Earth's remaining resources.
Weta Digital Visual Effects Supervisor Kevin Smith will present how his team approached the unprecedented challenge of creating giant mobile cities, most notably London — the biggest of them all. London stands 860 metres tall, has countless moving parts, and careers over rough terrain at high speeds.
The mechanical technology of the cities has been applied to humans too. Shrike is a resurrected soldier brought back to life via machinery. Kevin will explain why Weta Digital chose to forego motion capture for this bespoke CG character and how they keyframed his distinctive performance from scratch. Kevin will also detail the immense city of ShanGou and the procedural tools used to create it.
Sunday - February 10, 2:15 PM
TRACK 1
THE INVISIBLE VFX OF 'ROMA'
Presented by MPC Film
Moderator: Dennis Hoffman with Bryce Nielsen
Alfonso Cuarón's black-and-white Roma is not a film most would associate with visual effects. Indeed, the work is of the invisible variety, consisting of the stitching together of multiple plates, the occasional bluescreen plate, and the removal of unwanted artifacts from the Mexico City locations. MPC visual effects producer Bryce Nielsen will detail how the VFX work was highly integrated into the highly naturalistic film.
Sunday - February 10, 4:00 PM
TRACK 1
FANTASTIC BEASTS: THE CRIMES OF GRINDELWALD — ESCAPE FROM NEW YORK
Presented by Image Engine Design
Moderator: Heather Zolis with Daniel Elophe & Edmond Engelbrecht
Discover how Image Engine helped one of the most dangerous Dark Wizards of all time make his great escape in the opening scene of Fantastic Beasts: The Crimes of Grindelwald. We will explore how the team brought this complex 7-minute long sequence together with an overview of the creature animation of the Thestrals and Chupacabra, the creation of hero digital doubles, the layout of 1920s New York City, and the automation of FX simulations that contributed to the stormy environment.
Sunday - February 10, 5:45 PM
TRACK 1
THE SECRETS OF 'STARGATE' - 25 YEARS ON
Moderator: Ian Failes with Jeffrey Okun
Roland Emmerich's Stargate was released in 1994 when computer-generated visual effects were largely still in their infancy. But innovative uses of effects simulation, morphing and digital compositing — along with extensive practical builds and prosthetic effects — gave the film a timeless quality (it has since spurred on a number of television series). Panelists, including digital effects supervisor Jeff Okun and creature effects supervisor Patrick Tatopoulos, will share the secrets of production.

BIOGRAPHIES
Bryce Nielsen
VFX Producer // MPC
(Roma, Kingsman 2, Cloud Atlas, The Rise of the Planet of the Apes)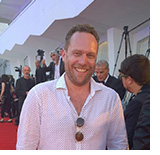 Bryce Nielsen is known for VFX Producing Alfonso Cuaron's Roma, teaming up with MPC to create the invisible effects. Born in New Zealand, he moved to London in 2006 and was part of the production team on Oscar-nominated Iron Man 2. He worked on Planet of the Apes at Weta Digital, which brought the second Oscar nomination, before working with Warner Bros on Cloud Atlas. He is now based in LA and working with Technicolor on various up-and-coming projects.
Bryce has also worked at various other studios, including Pixomondo, DNEG, ILM, Smoke & Mirrors and Fuel VFX. He started his career initially in broadcast, as a news editor, and then in commercials, before discovering the VFX world working in 2nd unit on Superman Returns in Sydney.
Cedric Lo
Animation Supervisor // ILM
(Aquaman, Warcraft, Captain America: Civil War, Star Wars: The Force Awakens)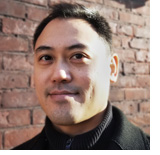 Cedric Lo began his career with Industrial Light & Magic in 2008 on Transformers: Revenge of the Fallen. After graduating from the visual effects program at the Vancouver Film School in 2000, he worked on several television projects, including supervising Star Wars: Clone Wars, before making the transition to visual effects.
Lo has had the opportunity to work at three of the four ILM locations around the world. After starting his career in San Francisco, he went on to help build and supervise the animation team in Singapore (2009) and then again in Vancouver (2012). Working at ILM has allowed Lo to animate on notable films such as Star Wars: The Force Awakens, Captain America: Civil War, Pacific Rim, Avengers Assemble and Rango. He has also worked on a couple projects at Sony Pictures Imageworks including The Amazing Spider-Man and Edge of Tomorrow.
Cedric has twice been nominated for an Annie Award for Outstanding Achievement in Character Animation for Warcraft: The Beginning and Captain America: Civil War. He most recently served as ILM's Animation Supervisor on Aquaman.
Chris van Dyck
Founder, VFX Supervisor // CVD VFX
(The Hobbit Trilogy, TRON, Harry Potter, Iron Man, Thor: The Dark World)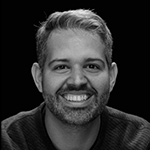 CVD VFX founder, Chris van Dyck is a Vancouver-based VFX Artist and Supervisor in the commercial, film, and television industry. With over 16 years in the industry, he brings experience from some of the top studios around the world: WETA Digital, Industrial Light & Magic, Method, Rising Sun Pictures, Animal Logic, MPC, The Embassy and Prime Focus. Some of his most notable credits include: The Hobbit Trilogy, Warcraft, Thor 2, Life of Pi, Transformers: Dark Side of the Moon, TRON: Legacy, Harry Potter & the Half-Blood Prince, Iron Man and Frank Miller's 300.
Chris has conducted lectures for the VES, SIGGRAPH, and the Art Institute, been published by Digital Fusion on the topic of Digital Compositing, published by SIGGRAPH on the film industry in Vancouver and has taught Digital Compositing for over 7 years at the following schools: VanArts, Think Tank and Lost Boys.
Currently, he is the creative director at CVD VFX and excited to continually grow a talented team on the north shore and sea-to-sky corridor.
Christian Kaestner
VFX Supervisor // Framestore
(Mary Poppins Returns)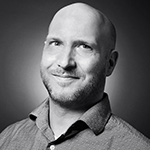 After graduating from the Hamburg Akademie of Kommunikationsdesign und Art Direktion, Christian worked for Rapp Collins, Hamburg, for four years as an Art Director for clients such as Sony Europe and Adobe. In 2005, he graduated from the Academy of Art University in San Francisco with a Masters of Fine Arts in 3D Animation and Visual Effects. Soon after, he joined The Orphanage where he worked on movies such as The Last Mimzy and The Grindhouse, before he started working at Framestore in 2007. Since then, he has worked on Underdog, The Chronicles of Narnia: Prince Caspian, The Dark Knight, Quantum of Solace, Where the Wild Things Are and James Cameron's Avatar.
Christian also worked as compositing supervisor for Harry Potter & the Deathly Hallows: Part I & II, was on-set visual effects supervisor on Tomas Alfredson's Tinker, Tailor, Soldier, Spy, and compositing supervisor on Steven Spielberg's Lincoln. He was an early member of the Gravity team, helping set up the Oscar-winning film. Following that, he was a 2D sequence supervisor on 47 Ronin, before making the move to Montreal in 2013, where he was a key member of the senior team that set up the facility. He has since been Montreal's VFX supervisor for Edge of Tomorrow and Paddington. Recently released films include the 2017 releases King Arthur: Legend of the Sword, and Ridley Scott's sci-fi epic Alien: Covenant. Christian is currently supervising the work on Captain Marvel for Marvel.
Daniel Elophe
Compositing Supervisor // Image Engine
(Fantastic Beasts: The Crimes of Grindelwald, The Meg, Game of Thrones, Logan)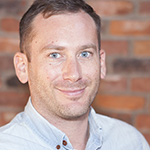 A passion for storytelling and design has led Compositing Supervisor Daniel Elophe through a multifaceted and global career spanning both production and post-production. Working in the entertainment industry for more than 18 years, Daniel's career began when he moved to Australia when he was just 18 where he landed a position as an assistant producer for a television commercial production company. Exposed to post-production facilities, his love for the industry was born. Daniel became a Flame artist, working on commercials around the world at locations such as London, Dubai, Copenhagen, and Montreal. He was offered VFX opportunities in Denmark on feature films and hasn't looked back since. During his years at Image Engine, Daniel has worked on such projects as Battleship, Teenage Mutant Ninja Turtles, Logan, The Meg, and Fantastic Beasts: The Crimes of Grindelwald.
Daniel Paulsson
VFX Supervisor // DNEG
(Venom, Pacific Rim: Uprising, Star Trek: Beyond, Ant-Man)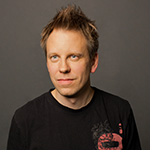 With over a decade of experience in the industry, Daniel Paulsson has recently completed work as one of DNEG's VFX Supervisors on Venom. Prior to that, he made his debut as DNEG VFX Supervisor on Pacific Rim Uprising, the sequel to the 2013 monster hit Pacific Rim. His elevation to VFX Supervisor came after a number of successful projects as CG Supervisor, including 2018's Annihilation, Star Trek Beyond in 2016, and Ant-Man in 2015.
Daniel has been involved in the delivery of over 15 feature films in his career so far. In 2008, he was a Texture Artist on Hellboy II: The Golden Army and FX Technical Director on 2012, which was released in 2009. In 2014, he was nominated for a VES award for his work as a CG Sequence Supervisor on Man of Steel.
Daniel started his career in his native Sweden, after graduating from the University of Gävle in 2003. He landed an artist role at DICE, known for their award-winning Battlefield video game series, and in 2005 moved into TV work as a compositor on commercials. His first feature film credit was for the Island of Lost Souls in 2007, after which he decided to focus his efforts on 3D disciplines in VFX.
Dennis Hoffman
Business Consultant, VFX Production & Bidding // The Hoffman Group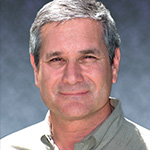 Dennis Hoffman, a veteran of the visual effects industry, has held numerous positions in the film industry and is currently providing services through The Hoffman Group, including business consulting, VFX production and bidding. Prior to his current position, Dennis has held positions as the President of Stargate Studios Vancouver, as well as the Managing Director and Senior Vice President of Framestore in Montreal. While at Framestore, Hoffman oversaw numerous projects including Paddington, a Studio Canal project, Mowgli, legend of the Jungle a Netflix Production and Pan, a Warner Bros/RatPac-Dune Production.
Hoffman has held executive positions at several other VFX companies including Digital Domain, Deluxe owned VFX facilities, Method and CIS, as well as Cinesite and Dream Quest Images. Over the years, Hoffman has been involved in numerous projects recognized for their visual effects including, Flags of Our Fathers and Changeling (VES- Best Supporting Visual Effects in a Feature Film), as well as Oscar nominee Mighty Joe Young, VES nominee Invictus and Earth 2, an Emmy award winner for Best VFX.
Hoffman is a founding member of the Visual Effects Society, and currently serves on both its International Board, as well as the board of the Vancouver section. In addition, Hoffman is a board member of the Spark CG Society which holds Animation and VFX conferences and film festivals in Vancouver. Dennis holds an MFA in Film from California Institute of the Arts and a BA in Political Science/International Affairs from the George Washington University in Washington D.C.
Edmond Engelbrecht
CG Supervisor // Image Engine
(Fantastic Beasts: The Crimes of Grindelwald, The Meg, Lost in Space, Game of Thrones)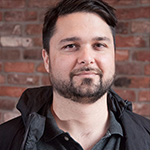 Edmond's knowledge of computer graphics has been honed over 15 years working on a wide range of feature films, television and commercials projects in both the Australian and Canadian visual effects and animation industries.Edmond obtained his Bachelor of Multimedia, covering multiple disciplines — including computer science, computer graphics and filmmaking. He began working as a freelance CG Generalist in Perth, Australia, working on films, commercials, music videos and TV projects, where he further developed his wide ranging skills.
Specializing in 3D led to a role on Frank Miller's 300, working as Sequence TD at Animal Logic — and he subsequently joined the lighting team on Happy Feet. After a short stint working for the production of Chronicles of Narnia: Prince Caspian as an in-house Previs TD and writing tools to increase workflow efficiency, Edmond made the move to Vancouver.
In 2010, working at Digital Domain, Edmond contributed to Tron: Legacy as a Lighting TD. Alongside lighting large shots, he developed pipeline and lighting tools, and handled complex sequence set up and look development.
Since joining Image Engine in 2011, Edmond has created stunning lighting for Universal's The Thing, (including lighting the VES nominated Edvard/Adam face merge) and the SSX: Deadly Descents game trailer. He stepped up to the challenge of senior lighting TD on Elysium, where he set up and automated the lighting workflows and pipeline between Whiskytree and Image Engine to sync assets, and devised a new method of mixing Softimage — Arnold renders with Maya — Arnold assets/shaders to composite the results of both studios. He then moved on to a CG Lead role for Now You See Me, before working as CG Supervisor for Child 44.
Edmond has contributed to Point Break, Game of Thrones Season 6, Power Rangers, Lost in Space, and Fantastic Beasts: The Crimes of Grindelwald as CG Supervisor.
Alongside his experience as an artist, Edmond has also led courses in visual effects, animation and digital marketing for both the Western Australia School of Art and Design and Murdoch University.
Eric Saindon
VFX Supervisor // Weta Digital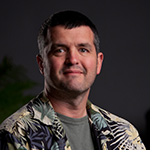 Eric has been at Weta Digital since 1999. Starting as a creatures/character supervisor, he was pivotal in the creation of Gollum for The Lord of the Rings: The Two Towers.
Eric was a Digital FX Supervisor on King Kong and then became a VFX Supervisor for X-Men: The Last Stand. As a VFX Supervisor, Eric oversaw pipeline development for Avatar and supervised 745 shots. For The Hobbit trilogy, he handled pre-production and on set duties as well as serving as VFX Supervisor for the entire trilogy. Eric recently completed Disney's Pete's Dragon and is currently supervising Alita: Battle Angel.
Eric has been nominated for two Academy® Awards and three BAFTAs, and he has won four Visual Effects Society Awards. He is an active member of the Academy of Motion Picture Arts and Sciences.
Fred Chapman
Head of Creature // DNEG
(Alita: Battle Angel, Teenage Mutant Ninja Turtles, Chappie, Harry Potter franchise)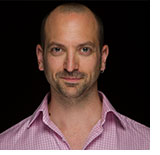 Fred has over 20 years of CG experience around the world. It was while studying Marine Biology and Dynamical Oceanography in the late 90's that he first stumbled into working in Virtual Reality. He followed up his degree with a Masters in Computer Graphics and worked first as an Animator, then 3D Generalist, Rigger, Creature Supervisor, Business Owner, R&D Manager, and now as Head of Creature at DNEG Vancouver.
As an artist and supervisor, he received a VES award nomination in the "Outstanding Animated Character in a Live Action Feature Motion Picture" category for his work on The Thing (2011). Today he achieves far greater results though contributing to efficient pipeline design, supporting and mentoring the professional development of his team, and through leading effective communication and collaboration between departments.
Frederik Lillelund
CG Supervisor // DNEG
(First Man, Blade Runner 2049, Fantastic Beasts & Where to Find Them, Interstellar)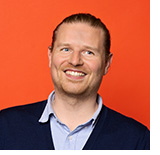 Frederik Lillelund is CG Supervisor at DNEG Vancouver, currently working on Sony Pictures' Men in Black: International. Last year, he finished work on director Damien Chazelle's Neil Armstrong moon-landing biopic First Man and the much anticipated Deadpool 2. In 2017, Fred served as Sequence Supervisor on the highly acclaimed Blade Runner 2049 for which DNEG has won an Oscar, BAFTA and VES award. Joining DNEG in London in 2010, Fred quickly moved through the ranks of Lighting to work on 15 films including The Dark Knight Rises, Interstellar and Avengers: Age of Ultron. He moved to Vancouver early 2016 progressing to Sequence Supervisor on Miss Peregrine's Home for Peculiar Children.
Frederikke Glick
Compositing Supervisor // Framestore
(Mary Poppins Returns)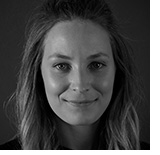 Having built her experience across award-winning feature films, Frederikke brings an extensive amount of insight into her role as Compositing Supervisor.
A graduate in Motion Graphic Design from Hyper Island, Sweden, Frederikke's career in visual effects was crafted at Framestore's London studio nearly a decade ago. Specializing as a Paint Artist, she worked on a number of blockbusters including Harry Potter & the Deathly Hallows: Part 1 & 2, Transformers: Dark of the Moon and was part of the Framestore team on Alfonso Cuaron's Academy Award-winning Gravity. Frederikke has also lent her expertise to films including Dracula Untold, Ridley Scott's The Martian and most recently, took on the role of Compositing Supervisor on Disney's Mary Poppins Returns, which has been shortlisted for an Academy Award in Best Visual Effects.
In her role as supervisor, Frederikke is responsible for designing workflows and overseeing her team of compositors to ensure a wide variety of high quality work. Collaborating with several departments, she combines her in-depth technical knowledge and creative eye to achieve the best visuals possible.
Having relocated to Framestore's Montreal office in 2014, Frederikke continues to contribute to the long standing tradition of innovative VFX; ranging from the creation of key animated characters to complex environments and stand-out visuals.
Gary Wu
Creature Supervisor // ILM
(Aquaman, Black Panther, Rogue One: A Star Wars Story, Warcraft)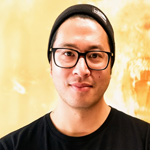 Gary Wu started at Industrial Light & Magic in 2008 as an Assistant Creature Technical Director. He is a graduate of the University of California, Berkeley's Electrical Engineering and Computer Science program. Prior to ILM, he was an intern at Pixar and worked on Toy Story 3, part of the franchise that originally sparked his interest in computer graphics.
Gary has been nominated for an Annie award for his work on Cowboys & Aliens, as well as a VES award for his work on Star Wars: Episode VII – The Force Awakens.
He is a San Francisco native, but recently moved to the Vancouver studio to take on the role of Creature Supervisor. His most recent work can be seen in Aquaman.
Geeta Basantani
Look Development, Lead Compositor // Sony Pictures Imageworks
(Spider-Man: Into the Spider-Verse, Spider-Man: Homecoming, Guardians of the Galaxy)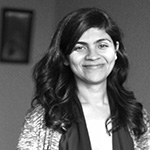 Geeta Basantani is a Look Development and Lead Compositor at Sony Picture Imageworks, most recently completing work on the critically acclaimed animated feature Spider-Man: Into the Spider-Verse for Sony Pictures Animation.
Basantani, who joined Imageworks in 2012, is involved in the early look development stages of a project to help establish the look of the film and develop procedural and innovative tool sets, pipelines and techniques for compositor's. This work was essential on Spider-Man: Into the Spider-Verse because of the films' unique style which was very comp heavy.
Basantani is from Mumbai, India where she received her education in the arts. She later got a postgraduate diploma in animation from the Vancouver Film School.
With over 16-years of experience, Basantani is passionate about bringing art into compositing. She has been nominated twice for a VES Award in the category of Outstanding Compositing in a Broadcast Program, Commercial, or Music Video for her work on West and Smallville.
Previously, Basantani worked at Matteworld Digital, where she worked on the Academy Award®-winning films The Case of Benjamin Button and Hugo. She also held roles at ILM, Image Engine, and Rainmaker.
Georg Kaltenbrunner
FX Supervisor // ILM
(Terminator: Dark Fate, Only the Brave, Doctor Strange, Star Wars: The Force Awakens)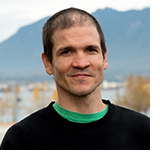 Georg Kaltenbrunner joined Industrial Light & Magic in 2014 as an FX Lead, and is currently an FX Supervisor. Georg oversees the day to day work of the FX team, both creatively and technically. He is also very involved when it comes to hiring and casting crew for specific show needs.
After finishing Waldorf School in his hometown of Vienna, Austria, Georg went to SAE College to study digital film. His career started at various TV commercial houses, as well as game start-ups. In 2005, he moved to Chicago were he continued to work on high profile national TV commercials. After moving to London in 2007, Georg freelanced at various post production houses before traveling to Montreal to work on John Woo's Red Cliff 2. Georg went on to work at Double Negative, Digital Domain, and Sony Picture Imageworks before coming to ILM.
Georg has won two Annie Awards for Doctor Strange and Avengers respectively. He's been nominated for three VES Awards for Avengers (Simulation) and Only the Brave (Simulation and Supporting VFX).
George Murphy
CG Supervisor // Forrest Gump
(Murder on the Orient Express, King Kong, The Matrix Sequels, Forrest Gump)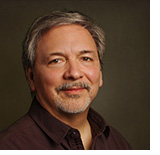 George Murphy is an Oscar, BAFTA, Emmy and Clio Award-winning visual effects supervisor, creative director and photographer with extensive practical and digital effects experience from preproduction through post. He has worked on a multitude of groundbreaking VFX films, including Forrest Gump, the Matrix sequels, King Kong and many others.
In recent times, his credits include visual effects supervision at the studio and production-side level on Murder on the Orient Express and Mowgli. Murphy recently joined DNEG as a senior visual effects supervisor, specialising in the integration of virtual production and real-time solutions into the high-profile work of that studio.
Heather Zolis
Outreach & Recruiting Manager // WildBrain Studios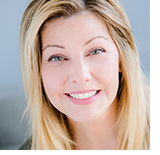 As the Outreach and Recruiting Manager at WildBrain (formerly DHX) Heather is passionate about all things creative and technical. When matching candidates, roles, and business culture, she draws upon 20+ years in the creative-tech industry as a Recruiter, Trainer, Project Manager and Graphic Artist. Working in-house she has directed large scale recruiting for corporations and managed slow growth business development for boutique start-ups including: Electronic Arts, Capcom, Scanline VFX, and Digital Domain. Heather specializes in customized resource sourcing via a worldwide network.
Humberto Rosa
Lead Animator // Sony Pictures Imageworks
(Spider-Man: Into the Spider-Verse, Smurfs: The Lost Village, Storks)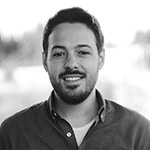 Humberto Rosa is a Lead Animator at Sony Pictures Imageworks, most recently completing work on the Academy Award®-nominated animated feature Spider-Man: Into the Spider-Verse for Sony Pictures Animation.
Rosa is responsible for supervising a team of animators, helping to craft the performances of the characters in the film, and making sure the work meets the director's vision. He also closely works with the pipeline and rigging departments in helping develop and test new rigs and tools.
His Imageworks credits include: Storks and The Emoji Movie. Previously, Rosa worked in advertising, television, and gaming industries.
Rosa, originally from Buenos Aires, Argentina, studied animation at Da Vinci Multimedia Art School and completed the feature animation program at iAnimate.net
Some of his favorite movies include: Touch of Evil and Jurassic Park.
Ian Failes
Freelance VFX, Animation Writer // vfxblog.com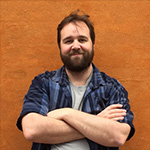 Ian is a former lawyer and now Sydney-based writer specializing in VFX, animation and post production. He is the author of Masters of FX, which profiles 16 visual effects supervisors from around the world.
He was a senior writer for fxguide for five years and now contributes to several publications, including Cartoon Brew (as VFX and tech editor), 3D Artist magazine, MovieMaker magazine, Inverse, Thrillist, Digital Arts and Empire Magazine, as well as publishing VFX retrospectives on his own site vfxblog.com.
Ian also maintains the world's largest memorabilia collection from the movie, Speed.
Jeff White
Creative Director // ILM
(Aquaman, Kong: Skull Island, Warcraft, Transformers)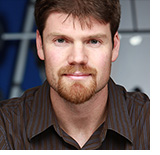 Jeff White is a Visual Effects Supervisor and Creative Director for ILM Vancouver. In 2018, the Academy of Motion Picture Arts & Sciences honoured White with a Technical Achievement Award for his original design of ILM's procedural rigging system, Block Party. That same year he received an Oscar nomination for visual effects for his work on Kong: Skull Island.
White joined Industrial Light & Magic in 2002 as a creature technical director. He is a graduate of Ithaca College's Cinema & Photography program and has a Masters of Fine Arts from the Savannah College of Art & Design. Prior to attending graduate school, White worked as technical director for Laika Studios in Portland, Oregon.
After arriving at ILM, White worked as a Creature Technical Director on a variety of films including: Pirates of the Caribbean: Dead Man's Chest, Lemony Snicket: A Series of Unfortunate Events, War of the Worlds, and Star Wars: Episode III – Revenge of the Sith. White is also the co-creator of ILM's well-known Block Party creature rigging system, which automates the time consuming process of complex character rigging. On Transformers, he served as Digital Production Supervisor. Continuing his work with the franchise, White served as the Associate Visual Effects Supervisor on Revenge of the Fallen and Co-Visual Effects Supervisor on Transformers: Dark of the Moon.
In 2012, White served as the ILM Visual Effects Supervisor on Marvel's blockbuster film The Avengers directed by Joss Whedon and received both an Academy Award and BAFTA nomination for the work. After a stint supervising the early work on Michael Bay's Transformers Age of Extinction, Jeff assumed the role of Visual Effects Supervisor on Warcraft, based on the legendary video game by Blizzard Entertainment. In 2017, he served as the Visual Effects Supervisor for Kong: Skull Island, for which he received a nomination from the Visual Effects Society for Outstanding Visual Effects in a Photoreal Feature in addition to the Oscar nomination. He most recently served as ILM's Visual Effects Supervisor on Aquaman.
Jeffrey Okun
Digital FX Supervisor // VES
(Cosmos: Possible Worlds, ALPHA, Blood Diamond, Deep Blue Sea, Stargate)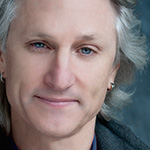 Jeffrey A. Okun, VES, is currently working on Cosmos: Possible Worlds for National Geographic and Fox TV.
Okun, known for creating 'organic' and invisible effects, as well as spectacular 'tent-pole' visual effects that blend seamlessly into the storytelling aspect of the project, has won the VES Award for Outstanding Supporting Visual Effects for his work on The Last Samurai. He has been nominated for numerous other awards. "I feel that the job of visual effects is to serve the story above all else. The art and technology of visual effects is only one color in the palette available."
Jeff has also delivered wide-ranging effects in award-winning films such as Alpha, Blood Diamond, The Last Samurai, Stargate, Sphere, Red Planet, Deep Blue Sea, Lolita, and The Last Starfighter. Additionally, he oversaw the rush 3D conversion of Clash of the Titans for Warner.
Okun was recently named a Fellow of the VES, as well as the recipient of the Founder's Award. He also created and co-edited, the VES Handbook of Visual Effects — An exhaustive reference book covering all aspects of creating visual effects, techniques and practices. The book won the Prose award in 2011. The 2nd Edition is currently in print.
Okun chaired the Visual Effects Society for 7 years, taking the organization global. In addition to creating a global community, he has focused attention on bringing creating business and creative education to artists, facilities and studios. Jeff was a driving force to bring together studios, facilities and artists to explore new business models, pipelines and technologies. Under Okun's leadership, the VES was a key player in the creation of a worldwide software anti-pirating alliance with the US Government to insure that all facilities have a fair and level playing field from which to bid. The Visual Effects Society is the entertainment industry's only organization representing the full breadth of visual effects practitioners including artists, technologists, model makers, educators, studio leaders, supervisors, PR/marketing specialists and producers in all areas of entertainment from film, television and commercials to music videos and games.
Okun created the visual effects tracking and bidding software that is in wide use within the industry today, as well as the revolutionary visual effects techniques dubbed the 'PeriWinkle Effect' (an underwater blue screen technique) and the 'Pencil Effect' (accurately predicts the final visual effects count and budget).
Jeff is a respected member of the Visual Effects Branch of the Academy of Motion Picture Arts & Sciences, the Academy of Television Arts & Science, and an associate member of the American Society of Cinematographers (ASC).
Jessica Fernandes
Artist Management Supervisor // Animal Logic
(The LEGO Movie 2, Ghost in the Shell, The Jungle Book, Avatar)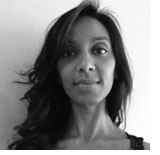 Jessica Fernandes began her career as a Flash animator, after completing a double-major in Computer Science and Fine Arts. Her intimate grasp of the creative process, thriving partnerships with talented innovators, and ability to bring order to chaos, soon led her to management.
For over 10 years, she has worked at the highest levels of VFX, animation and video game production. She has held a variety of roles including: Global Art Producer at MPC London, Head of Production at ILM Singapore, Producer at Ubisoft Montreal, Digital Models Department Manager at Weta Digital, and COO at NBRIA (mobile games). She currently resides in Vancouver, where she is Artist Management Supervisor for Animal Logic.
When she's not working or dancing, she enjoys lending her pen and her time to fostering the rich and diverse CG community — via Spark CG Society and the annual SIGGRAPH conference.
Jessica Glass
Production Technology Department Manager // DNEG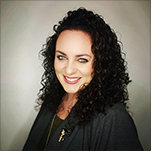 Jessica has been collaborating with teams in the tech industry for over a decade, contributing to workflow, process and diverse projects in leading tech companies such as Rogers Communications, Digital Domain, MPC and the American Marketing Association. Throughout her career, she has always strived to reconcile technology and humanity and make tech more accessible and intuitive for its users.
She strives to make others around her develop their full potential and has been a pillar in the Tech community for many years. As Co-Founder of YVRFF (Vancouver Virtual Reality Film Festival), and Founder of CRAFTGRAPH (a networking series bringing together professionals from the computing, recording and art & film technologies fields) she has been a champion of change, creative collaboration and innovation.
Jessica is currently the Production Technology Department Manager at DNEG in Vancouver. As ProdTech Department Manager, she provides dedicated and consistent line management, ensuring appropriate crewing and career development for the R&D and Pipeline teams.
Joshua Beveridge
Animation Supervisor // Sony Pictures Imageworks
(Spider-Man: Into the Spider-Verse, Storks, Hotel Transylvania 2, Alice In Wonderland)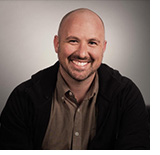 Joshua Beveridge is an Animation Supervisor at Sony Pictures Imageworks, currently working on Spider-Man: Into the Spider-Verse. Beveridge joined Imageworks in 2005 and his credits include: Storks, Hotel Transylvania 2, Alice in Wonderland, Cloudy With a Chance of Meatballs, I Am Legend, Surf's Up, Open Season, The Chronicles of Narnia: The Lion, the Witch & the Wardrobe, and Arthur Christmas.
Beveridge attended the Ringling College of Art & Design and graduated with a degree in animation. He received a Visual Effects Society Award nomination for his contribution to I Am Legend and is a member of ASIFA.
Kevin Baillie
Creative Director & Sr. VFX Supervisor // Method Studios
(Welcome to Marwen (2018), Allied (2016), The Walk (2015), Flight (2012))

Kevin's VFX career started when he joined Lucasfilm's JAK Films as a pre-vis artist on Star Wars: Episode I at age 18. In the two decades following, Kevin has blazed a bright path, helming VFX at The Orphanage on features including Pirates of the Caribbean: At World's End, Night at the Museum, Superman Returns, Harry Potter & the Goblet of Fire and Hellboy; supervising cutting-edge motion capture for features at Image Movers Digital; and co-founding Atomic Fiction in 2010, where the company's outstanding work on The Walk, Allied, and Flight garnered awards and recognition.
Kevin's VFX Supervisor credits also include two Star Trek movies, two Transformers features and most recently, the upcoming Welcome to Marwen, another title in his long collaboration with Director Robert Zemeckis. He joined Method with the acquisition of Atomic Fiction by Deluxe. Kevin is a member of the Academy of Motion Pictures Arts & Sciences, and founded cloud rendering technology company Conductor.
Kevin Smith
VFX Supervisor // Weta Digital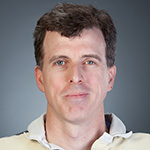 Kevin arrived at Weta Digital in 2000 to work on Peter Jackson's The Lord of the Rings: The Fellowship of the Ring, and was heavily involved in the look development of Gollum.
He went on to become a 3D Sequence Lead on The Lord of the Rings: The Two Towers before heading off to Sony Pictures Imageworks, where he worked on The Matrix Revolutions, The Chronicles of Narnia: The Lion, The Witch & The Wardrobe, and Beowulf.
Kevin returned to Weta Digital in 2007 for James Cameron's Avatar and has since worked on The Adventures of Tintin, The Hobbit trilogy, Fantastic Four, Krampus, Taika Waititi's Hunt for the Wilderpeople and Steven Spielberg's remake of the Roald Dahl classic, The BFG. He is an active member of the Academy of Motion Picture Arts and Sciences®, and has recently finished working as a Visual Effects Supervisor on Peter Jackson's Mortal Engines.
Larry Bafia
Director, Master of Digital Media Program // Centre for Digital Media
(Mission Impossible II, Antz, Batman & Robin, Mars Attack!)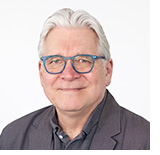 As Commercial Animation Director at PDI/DreamWorks, Larry directed commercials for top clients, Coca-Cola, Sega, Intel, Kraft, Target, Circle K, and Saturn. He was Sequence Lead Animator on Antz, Batman & Robin, A Simple Wish, and on the effects team for Mission Impossible II, Forces of Nature, and The Peacemaker. At Warner Brothers, Larry was Lead Animator for the Stop-Motion Division on Tim Burton's feature, Mars Attacks.
Larry started his stop-motion and Claymation career at the Will Vinton Studios, working on the California Raisins, Michael Jackson's Moonwalker, The Globeheads and commercial projects, then moving into CGI, animating characters for Chips Ahoy!, Raid and Fanta.
While he was Department Head of Animation and Visual Effects at the Vancouver Film School, the program was ranked 5th in the world by 3D World magazine.
Michelle Eisenreich
VFX Producer // DNEG
(First Man, Blade Runner 2049, The Walking Dead)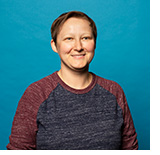 Multiple award-winning industry veteran Michelle Eisenreich has led a long and successful career in the entertainment industry. Michelle is currently Exec Producer for DNEG Vancouver's TV division, managing and leading all TV projects in Vancouver. Recently she was producer on director Damien Chazelle's astronaut drama First Man which looks at Neil Armstrong's legendary mission to the moon in 1969. In 2017, Michelle's work with DNEG was on Blade Runner 2049, the critically acclaimed sequel to Ridley Scott's neo-noir classic Blade Runner. For Blade Runner 2049, Michelle's talented VFX team won an Oscar, a BAFTA and a VES award.
Michelle's skills have been developed through her work on major titles for video games, television and film. She has also spent time on set for VFX production and supervision on nine different projects.
Michelle is the proud recipient of several film awards, recognizing the truly masterful effects she and her team produced for 2017's Blade Runner 2049 and 2016's The Secret of Joy.
In the past twenty years, Michelle has continued to master both television and film effects, producing acclaimed blockbusters such as 2014's Fury and 2012's Prometheus as well as television staples The Vampire Diaries and The Walking Dead season 7 for which Michelle's team was nominated for an Emmy (Outstanding Special Visual Effects in a Supporting Role) in 2016.
Graduating from Florida State University with a Bachelor of Fine Arts degree, Michelle quickly moved from short films and independent productions to feature film with 2000's X-Men. Since then, she has worked on over fifty films and television shows.
Mike Cozens
Animation Supervisor // Weta Digital

As an Animation Supervisor, Mike Cozens executes the director's vision for the story by populating films with rich performances on photoreal digital characters and creatures. His team uses a wide variety of techniques to create fresh, believable performances for characters.
Mike has been working in visual effects for 20 years. He spent three years as Lead Animator on multiple sequences on James Cameron's Avatar and went on to supervise the extended edition of the film. He worked as a Senior Animator on the first two films in Peter Jackson's Hobbit trilogy before moving into the role of Animation Supervisor on The Hobbit: The Battle of the Five Armies. In between The Hobbit films, he was Animation Supervisor on Ridley Scott's Prometheus and James Mangold's The Wolverine.
Mike is from Vancouver. He grew up in an artistic environment with his mother designing clothing for Christine Lingerie and his father, a creative director and partner in a successful advertising agency. His father studied design at Art Center in Los Angeles in the 1960's and was a friend of Marv Newland, a well-known Canadian animator. When Mike was a kid, his father would take him to animation festivals to see Marv's films. This was a big inspiration to where Mike's artistic energy would later land. He went on to study classical animation in 1999 and completed a CG short called Broker in 2000, which played on the festival circuit and was nominated for several awards.
Mike's most recent work as Animation Supervisor has been David Lowery's Pete's Dragon, Avatar: Flight of Passage and Robert Rodriguez's Alita: Battle Angel.
Quentin Marmier
Generalist Supervisor // ILM
(Aquaman, Black Panther, Star Wars: The Force Awakens, Oktapodi)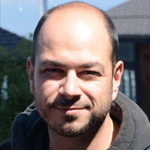 Quentin graduated in product design, graphic design and later animation from Gobelins, l'école de l'image in Paris in 2007. He has worked in the Paris CG industry as commercial director and CG supervisor for about 5 years before joining ILM as a Senior Generalist in 2012.
He has won several awards for his work in the Visual Effects and Animation industry, including a nomination for the Oscars in 2009 in the category best animated short film, a Best of Show and Audience Prize at SIGGRAPH 2008 with his short Oktapodi. He also won a Visual Effects Society award for his work on the Falcon chase in Star Wars: The Force Awakens.
Quentin is experienced in many of the 3D fields, from pipeline development to full CG shot production and has been a key contributor in the implementation effort to fold Clarisse into the core ILM pipeline.
Rachael Dunk
Lead Lookdev // ILM
(Aquaman, Valerian & the City of a Thousand Planets, Kong: Skull Island)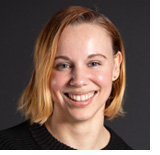 Born in Adelaide, Australia, Rachael began her career by studying Architecture at the University of South Australia, where she quickly developed a love for design and creating digital imagery. Fast forward 15 years and she has been lucky enough to pursue a passion for film across the globe, from Sydney to London and Vancouver.
Prior to joining Industrial Light & Magic, Rachael was a Lighting Technical Director at Framestore, Animal Logic and Dr D. She also worked for numerous TV and advertising studios, and as a freelance digital illustrator. Her credits include films such as Star Wars: The Force Awakens, Guardians of the Galaxy, The LEGO Movie, Avengers: Age of Ultron, Transformers: The Last Knight, Spectre, Ant-Man, Valerian & the City of a Thousand Planets and The Great Gatsby.
Rachael currently lives in Vancouver. She enjoys snowboarding, kickboxing and lazy afternoons curled up with a cup of tea, a good book and her cat, Olive.
Robert Legato
VFX Supervisor
(The Lion King, The Jungle Book, Hugo, Titanic)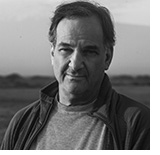 After a career in Television for Paramount Pictures, Rob Legato joined the newly formed Digital Domain, a visual effects company founded by James Cameron, Stan Winston and Scott Ross. For Rob's first feature assignment, he became the Visual Effects Supervisor, 2nd Unit Director and VFX Director of Photography for Neil Jordan's Interview with the Vampire. This first feature led to Ron Howard's Apollo 13 with Legato serving as the film's Visual Effects Supervisor and Director of Photography for the VFX unit. Mr. Legato earned his first Academy Award nomination and won the British Academy Award's BAFTA for his effects work in Apollo 13.
His next feature assignment, James Cameron's Titanic, spanned the next several years and proved ultimately to be one of the most successful films ever made. Besides earning Mr. Legato his first Academy Award®, the film went on to win a total of 11 Oscars® (including Best Picture and Best Visual Effects) and became the highest grossing movie of all time. Mr. Legato also offered some last minute assistance to Martin Scorsese's production of Kundun and Michael Bay's film Armageddon.
Legato left Digital Domain to join Sony Pictures Imageworks where he served as Visual Effects Supervisor on two Robert Zemeckis films, What Lies Beneath and Cast Away.
Legato was senior Visual Effects Supervisor on Bad Boys II, which was nominated for a VES (Visual Effects Society) Award for Outstanding Supporting Visual Effects in a Motion Picture. Rob's next picture was the international phenomenon Harry Potter & the Sorcerer's Stone, based on the best selling book by J.K. Rowling. Rob was the Co 2nd Unit Director/Cameraman and Visual Effects Supervisor on Martin Scorsese's The Aviator. Besides being nominated for 11 Academy awards and receiving 5 Oscars® The Aviator garnered 3 VES awards and the International Press Academy's Satellite award for Best Visual Effects.
Rob then completed Martin Scorsese's feature The Departed as the 2nd Unit Director/Cameraman and VFX Supervisor. The film won four Academy Awards, including Best Picture. During the same time frame, Legato created and conceived the Virtual Cinematography Pipeline for James Cameron's next feature production, Avatar, which went on to surpass Titanic as the highest grossing film of all time with $2.8 billion in worldwide receipts.
Rob had the fortunate opportunity to work on Robert DeNiro's second directorial effort, The Good Shepherd, serving as both the 2nd unit Director/Cameraman and Visual Effects Supervisor. The very next projects included Martin Scorsese's Clio award winning Freixenet: The Key to Reserva, a 10 minute commercial project, as well as the feature documentary on the Rolling Stones entitled Shine a Light. Legato also served as the VFX Consultant on Errol Morris' documentary film Standard Operating Procedure.
Legato's next feature film was Martin Scorsese's Shutter Island> upon which he served as both Visual Effects Supervisor and 2nd Unit Director/Cameraman. Rob's next assignment as VFX Supervisor and 2nd Unit Director/Cameraman was on Martin Scorsese's epic 3D film Hugo. Hugo was nominated for 11 Oscars® and 11 BAFTAS, including Best Picture and Best Visual Effects. Hugo was ultimately awarded the Oscar® for best Visual Effects, as well as three VES Society Awards and an International Satellite Award.
Rob's last assignment for Martin Scorsese was the Leonardo DiCaprio starring The Wolf of Wall Street. Rob served as both the film's 2nd Unit Director/Cameraman and Visual Effects Supervisor. Rob's latest film is Disney's Jungle Book and he also served as the 2nd Unit Director/Cinematographer and Visual Effects Supervisor. The Jungle Book received an Academy Award, British Academy Award, five VES Awards as well as the Critics Choice Award, among several others, for Best Visual Effects for 2016. Rob is currently in pre-production on Disney's The Lion King.
Rob's union and Guild affiliations include the DGA, A.M.P.A.S, A.S.C., Local 600, Local 700 and the VES.
Sheena Duggal
VFX Supervisor // Independent
(Venom, Dr Strange, Agent Carter, Thor 2, Ironman 3, The Hunger Games, Body of Lies, Contact)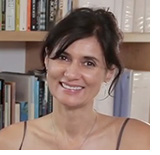 Sheena Duggal is an award-winning director, visual effects supervisor, compositor and designer whose standout work has shaped Academy Award®-nominated feature films and visual effects blockbusters.
Duggal is a traditionally trained artist, she studied art for five years and holds a BA (hons) in graphic design, specializing in animation.
She began her early career in computer technology working with musicians and photographers, her album cover credits include Elton John and the Traveling Wilbury's albums, where she had the privilege to work one on one with George Harrison.
She combines her artistic talent with a unique technical ability gained over 30 plus years, during which time, she has worked with world famous talent and helped to develop leading edge technology, at companies such as Colossal Pictures, ILM, Imageworks and Marvel.
Her pioneering inspiration and hands-on research and development also deeply contributed to the Sci-Tech Academy Award® won for visual effects and compositing software Flame® and Inferno®. Sheena also consults with Codex on their initiative to advance digital production efficiencies, specifically related to workflow and UX design.
As well as her achievements as a VFX supervisor, Sheena has directed an art film for the world famous Architect, Artist and Engineer Santiago Calatrava. She also designed the logo and main on end title sequence for Marvel's Agent Carter.
Sheena is a member of the Academy of Motion Picture Arts & Sciences; and served as the Academy's A2020 Chair for the VFX sub-committee on Diversity and Inclusion, the Academy of Television Arts & Science and the VES.
Duggal is also a published photographer, while working on behalf of UK water charity Pump Aid. She has photo-documented how access to clean water has transformed the lives of thousands of people in rural areas of Zimbabwe and Malawi. Sheena is currently working as an independent production side VFX supervisor.
Stephen Rosenbaum
CG Supervisor
(Kong: Skull Island, Jack the Giant Slayer, Avatar, Forrest Gump)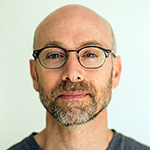 As one of the original artists in ILM's Computer Graphics Department, Stephen Rosenbaum has had the good fortune to work on some of the industry's most transformative effects movies, including Terminator 2, Jurassic Park, The Abyss, Death Becomes Her, Back to the Future 2, X-men 2, Contact, and The Perfect Storm. He has won two Oscars for his contributions to Avatar and Forrest Gump, and last year he received a nomination for his efforts on Kong: Skull Island. Over the last several years, Stephen has been one of the drivers toward creating physically and behaviourally realistic digital human performances of main movie characters and of well-known musicians. He is currently digitally recreating the band ABBA for a music video and a "live" venue event at his company Alchemic Ltd.
Susan Rowe
VFX Supervisor // Sony Pictures Imageworks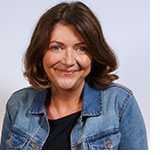 Sue Rowe is a Visual Effects Supervisor at Sony Pictures Imageworks. Originally trained as a traditional animator, Sue completed an MA in Computer Animation at the NCCA in the UK. From there, she moved from 3D animation to compositing, and now is a Visual Effect Supervisor for major Hollywood blockbusters.
Sue worked as overall VFX Supervisor and as a Facility Supervisor on films including The Maze Runner (2014), John Carter with Andrew Stanton (2012) and Tim Burton's Charlie & the Chocolate Factory. Sue recently completed Series 3 of A Series of Unfortunate Events for Netflix, for showrunner Barry Sonnenfeld.
Sue's latest film involved the creation of 300 shots for Warner Bros' The MEG ( 2018). Including the underwater environment of Sanya Bay and a full CG 75-ft long prehistoric shark, co-starring Jason Statham!
Zoe Cranley
Head of CG // DNEG
(Wonder Woman, Alice Through the Looking Glass, Godzilla, Hunger Games: Catching Fire)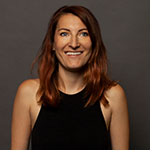 Zoe Cranley joined DNEG after graduating in 2005. Originally based in London, she progressed through roles as Matchmove Artist, Generalist TD, Lighting TD, Lighting Lead and CG Sequence Supervisor working on the likes of Harry Potter: The Order of the Phoenix, The Dark Knight, Sherlock Holmes, and John Carter. In early 2012, Zoe moved over to DNEG Singapore, as CG Sequence Supervisor before moving on to become CG Supervisor on the likes of Hunger Games: Catching Fire, Muppets Most Wanted, and Godzilla.
In 2015, Zoe took on the challenge of heading to British Columbia to help set up DNEG Vancouver. She worked as CG Supervisor on Alice Through the Looking Glass and Wonder Woman. In March 2017, Zoe took on the Head of Build Department role at DNEG and now currently role is the Head of CG for DNEG Vancouver. She is also on the leadership committee of SPARK CG Society and Vancouver ACM SIGGRAPH Chapter, of which one main responsibility is being the Conference Chair for SPARK FX.

© 2022 · Spark CG Society