SPARK FX 2017




Celebrating innovation and inspiration


February 4, 2017


ONLINE RESERVATIONS ARE NOW CLOSED.
TICKETS AVAILABLE AT THE DOOR. THANK YOU.
Symposium: Saturday, February 4 – 9 am to 6:30 pm
Career Fair: Saturday, February 4 – 9:30 am to 5 pm
Follow us on Twitter and Facebook for up-to-the-minute information about what's going on and who's on stage.
We hope to see you there.

SCHEDULE

Saturday - February 4, 9:00 AM
PANEL
WOMEN IN VFX: INSPIRING THE NEXT GENERATION
moderator: Ian Failes with Cheri Fojtik, Eve Levasseur-Marineau, Jenn Taylor, Sue Rowe & Zoe Cranley
This panel, featuring several leading female visual effects artists and supervisors working in Vancouver, will cut right to the chase and ask, 'Why aren't more women in visual effects?' The panelists will discuss some of the reasons behind the present gender disparity, and give their thoughts on what could be done to help close the gap. It will also highlight the many women already contributing major things in visual effects, from shot production to supervision, and at the executive level. This is intended to be a wider group discussion, too, and audience members will be encouraged to offer their ideas on bringing more women into visual effects.
Saturday - February 4, 11:00 AM
PRESENTATION
FANTASTIC CREATURES AND HOW TO CREATE THEM
Presented by Framestore London
moderator: Dennis Hoffman with Pablo Grillo
Dive into the creative process behind Fantastic Beasts and Where to Find Them with Framestore Animator Pablo Grillo, who headed up development of all of the key Beasts as the film's Animation Director.
Saturday - February 4, 1:00 PM
PRESENTATION
THE VFX OF ROGUE ONE: A STAR WARS STORY
Presented by Industrial Light & Magic Vancouver
moderator: Sue Rowe with Ivan Busquets, Kevin George & Ryan Weston
Rogue One: A Star Wars Story was memorable for its heroes, daring adventure and brilliant visual effects sequences. Join Compositing Supervisor Ivan Busquets, Generalist Lead Kevin George and Senior FX TD Ryan Weston of ILM Vancouver as they discuss the technical and aesthetic challenges of working on the first stand alone Star Wars film, with a specific focus on the challenges of compositing and the visual effects.
Saturday - February 4, 3:00 PM
PRESENTATION
WELCOME TO THE JUNGLE: A LOOK BEHIND THE PIXELS OF THE JUNGLE BOOK
Presented by MPC London
moderator: Aaron Gilman with Tom Reed
Director Jon Favreau and The Jungle Book's production team made the bold decision to film the movie without any outdoor locations. How were they to shoot a single actor on blue screen, and create a world around him that is so realistic that audiences would believe took place in the jungles of India? A new approach to filmmaking would be required, harnessing the latest technology and creative talent. In the end a team of more than 800 computer graphics artists would work for over a year animating over 50 species of animal and crafting the full CG environments and simulating earth, fire and water.
In this presentation MPC Global Head of Rigging Tom Reed will reveal the creative and technical challenges behind MPC's work on the photoreal environments of Disney's The Jungle Book.
Saturday - February 4, 5:00 PM
PRESENTATION
GAME OF THRONES: BUILDING AND DESTROYING MEEREEN
Presented by Rodeo FX
moderator: Jessica Fernandes with Patrick David
VFX Supervisor and compositor Patrick David of Rodeo FX will take you through the process behind the creation of the pyramid of Meereen in seasons 4 and 5 of Game of Thrones, then its destruction in season 6.
Saturday - February 4, 7:30 PM
INDUSTRY MIXER
CLOSING RECEPTION
Admission includes one (1) drink ticket.
Presented by CVD VFX and VES Vancouver

BIOGRAPHIES
Aaron Gilman
Animation Supervisor // DNEG
(Avatar, Pacific Rim Uprising, Iron Man 3, Tin Tin)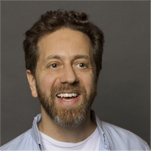 With 20 years of animation experience, Aaron Gilman is Head of Animation as well as an Animation Director at DNEG in Vancouver, having recently completed work on Togo for Walt Disney Pictures. Prior to this, Aaron served as Director of Animation on one of the biggest projects in DNEG's history — the earth-shaking Pacific Rim Uprising — and supervised animation on the prehistoric action drama Alpha.
Aaron's considerable career achievements include several nominations for his work on Hollywood blockbusters, culminating in an Annie Award nomination for his leadership of the animation of Azog, the fearsome King of the Orcs in The Hobbit: The Battle of the Five Armies. He also received two award nominations for his expert supervisory work on Iron Man 3.
Before joining DNEG, Aaron was a long-time senior animator and supervisor at Weta Digital, where he was an integral part of major projects such as Iron Man 3, all three Hobbit films, Alvin & The Chipmunks: Road Chip, Avatar and The Avengers (2012). Aaron studied animation at the Vancouver Film School. His rich and varied experience and contributions to highly significant shows mark him as a major talent, passionately dedicated to creative storytelling solutions, and a crucial member of the DNEG team.
Cheri Fojtik
Lead Texture Artist // Image Engine
(Logan, Fantastic Beasts & Where to Find Them, Game of Thrones, Life of Pi)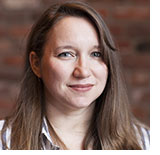 Cheri Fojtik's career was kickstarted when she landed her job at Rhythm & Hues in 2010 as a Junior Texture Artist. Within three years, she became sought after among the leads and supervisors to be on their team, landing her her first lead position in 2012. She contributed to the creation of hero characters on Life of Pi, which went on to win the Academy Award for Best Visual Effects in 2012.
After a quick year at ReelFX in Dallas, and then another at Industrial Light & Magic in San Francisco, Cheri found her home as Lead Texture Artist at Image Engine in Vancouver. Here, she has contributed to several projects including Logan, Fantastic Beasts & Where to Find Them and Game of Thrones seasons six and seven. One of which earned her a VES award nomination in 2017.
Cheri started her pursuit for a career in visual effects by attending Savannah College of Art & Design to study animation where she received her Master of Fine Arts. She initially pursued lighting and compositing as a focus, but her background in traditional painting took hold, and she found her true passion in texture painting, and she hasn't looked back!
www.cherifojtik.com
www.image-engine.com
LinkedIn
IMDb.com
Dennis Hoffman
Business Consultant, VFX Production & Bidding // The Hoffman Group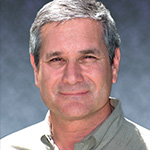 Dennis Hoffman, a veteran of the visual effects industry, has held numerous positions in the film industry and is currently providing services through The Hoffman Group, including business consulting, VFX production and bidding. Prior to his current position, Dennis has held positions as the President of Stargate Studios Vancouver, as well as the Managing Director and Senior Vice President of Framestore in Montreal. While at Framestore, Hoffman oversaw numerous projects including Paddington, a Studio Canal project, Mowgli, legend of the Jungle a Netflix Production and Pan, a Warner Bros/RatPac-Dune Production.
Hoffman has held executive positions at several other VFX companies including Digital Domain, Deluxe owned VFX facilities, Method and CIS, as well as Cinesite and Dream Quest Images. Over the years, Hoffman has been involved in numerous projects recognized for their visual effects including, Flags of Our Fathers and Changeling (VES- Best Supporting Visual Effects in a Feature Film), as well as Oscar nominee Mighty Joe Young, VES nominee Invictus and Earth 2, an Emmy award winner for Best VFX.
Hoffman is a founding member of the Visual Effects Society, and currently serves on both its International Board, as well as the board of the Vancouver section. In addition, Hoffman is a board member of the Spark CG Society which holds Animation and VFX conferences and film festivals in Vancouver. Dennis holds an MFA in Film from California Institute of the Arts and a BA in Political Science/International Affairs from the George Washington University in Washington D.C.
Eve Levasseur-Marineau
Lead Technical Animator // MPC Vancouver

After completing a Bachelor's Degree in CG animation in Video Games, I started my career as a FX artist for cinematics in productions such as Injustice: Gods Amongst Us and Mortal Kombat X. Afterwards, I moved to the VFX industry, joining MPC and leading film including X-Men: Apocalypse and Terminator Genisys. I am currently the Head of TechAnim at MPC Vancouver, overseeing the character effects department and working on a Master Degree in Digital Arts.
Moving-Picture.com
Facebook
Twitter
Instagram
Ian Failes
Freelance VFX, Animation Writer // vfxblog.com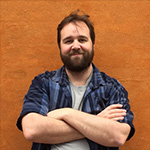 Ian is a former lawyer and now Sydney-based writer specializing in VFX, animation and post production. He is the author of Masters of FX, which profiles 16 visual effects supervisors from around the world.
He was a senior writer for fxguide for five years and now contributes to several publications, including Cartoon Brew (as VFX and tech editor), 3D Artist magazine, MovieMaker magazine, Inverse, Thrillist, Digital Arts and Empire Magazine, as well as publishing VFX retrospectives on his own site vfxblog.com.
Ian also maintains the world's largest memorabilia collection from the movie, Speed.
Ivan Busquets
Compositing Supervisor // Industrial Light & Magic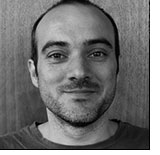 Ivan Busquets joined ILM Vancouver as a Compositing Supervisor in 2013, after working as a Digital Artist in the San Francisco office of Industrial Light & Magic between 2010 and 2012. Between those two periods, he also worked as a Compositing Supervisor at MPC Vancouver, and prior to joining ILM, he worked as a digital compositor at Cinesite (London) and MPC (London and Vancouver) between 2005 and 2009. Ivan started his career in VFX in Spain, after graduating in Audiovisual Communication from the Universitat Pompeu Fabra in Barcelona (Spain).
As a Comp Supervisor at ILM, Ivan works closely with the VFX Supervisor and the Production crew, and oversees the compositing team to ensure the final images meet the required aesthetics and level of cohesion. He also collaborates with other Comp Supervisors across all ILM offices in driving the development of compositing tools and techniques.
Some of his more recent projects at ILM include: TMNT, Warcraft: The Beginning, Silence and Rogue One: A Star Wars Story.
ILM.com
Facebook
Twitter
IMDb.com
Jenn Taylor
Lead Animator // Image Engine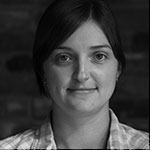 Born and raised in Victoria BC, Jenn Taylor got her start at Bardel in Vancouver working on cartoon series before taking on the role of lead animator on Clone Wars at Lucasfilm Animation in Singapore. She got her big break in visual effects at Image Engine in 2012, where she started as an animator, worked her way up to senior before becoming a lead.
Aside from animating senior level shots, Jenn is responsible for managing the artists on the floor, being the first point of contact for technical assistance, working with CG supervisors and department leads, and helping artists to develop their skills.
Jenn has worked on a broad range of projects over the years including Teenage Mutant Ninja Turtles, Kingsglaive: Final Fantasy XV, and Jurassic World.
Jessica Fernandes
Artist Management Supervisor // Animal Logic
(The LEGO Movie 2, Ghost in the Shell, The Jungle Book, Avatar)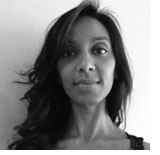 Jessica Fernandes began her career as a Flash animator, after completing a double-major in Computer Science and Fine Arts. Her intimate grasp of the creative process, thriving partnerships with talented innovators, and ability to bring order to chaos, soon led her to management.
For over 10 years, she has worked at the highest levels of VFX, animation and video game production. She has held a variety of roles including: Global Art Producer at MPC London, Head of Production at ILM Singapore, Producer at Ubisoft Montreal, Digital Models Department Manager at Weta Digital, and COO at NBRIA (mobile games). She currently resides in Vancouver, where she is Artist Management Supervisor for Animal Logic.
When she's not working or dancing, she enjoys lending her pen and her time to fostering the rich and diverse CG community — via Spark CG Society and the annual SIGGRAPH conference.
Kevin George
Generalist Lead // Industrial Light & Magic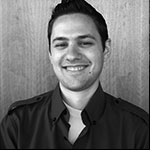 Kevin George joined ILM Vancouver as an Environment Generalist in 2014, after working at MPC Vancouver and Pixomondo (Santa Monica and Baton Rouge). Prior to joining the visual effects industry in 2012, Kevin worked as a Concept Animator for US Department of Defense, after graduating in Computer Science from Mississippi State University.
As a Generalist Lead at ILM, Kevin is responsible for creating and managing teams to create CG and matte painted environments as full synthetic shots or set extension work.
Some of Kevin's recent projects as a Generalist at ILM include Warcraft: The Beginning, The Revenant, and Spectre.
ILM.com
Facebook
Twitter
IMDb.com
Pablo Grillo
Animation Supervisor // Framestore London
(Fantastic Beasts and Where to Find Them, Paddington, Harry Potter franchise)

Pablo Grillo is the animation supervisor who brought Paddington to life for his first big screen adventure, overseeing the team at visual effects studio Framestore. With a famous animator for a father (Oscar), rebellion for Pablo meant studying Zoology. He didn't stay away from animation for long though and found VFX allowed him to indulge his scientific as well as artistic side, joining Framestore in 2000 as an animator on Dinotopia.
The degree soon came in handy, as he helped create more and more elaborate creatures. He was lead animator on the Hippogriff in Harry Potter and the Prizoner of Azkaban and supervisor on the Grindylows in The Goblet of Fire, and Dobby and Kreacher in The Deathly Hallows, taking a break Hogwarts in the middle work on the Oscar-winning polar Bears in The Golden Compass. In 2012 he was reunited with Harry Potter Producer David Heyman to take on Paddington — 'the dream character job,' as he puts it.
However, the world of JK. Rowling called again, with the incredibly successful Fantastic Beasts and Where to Find Them, which saw Pablo take on the animation direction for the entire film, working closely with David Hayes and various VFX vendors to achieve the desired looks of all the creatures featured. He is currently working on Paddington 2.
Framestore.com
Facebook
LinkedIn
Twitter
IMDb.com
Patrick David
VFX Supervisor // Rodeo FX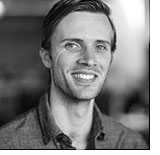 Patrick David first fell in love with visual effects at the young age of 14, creating designs on his parent's home computer. This passion later evolved to filmmaking, with Patrick directing several short films and earning a BFA in Film Production from the distinguished Mel Hoppenheim School of Cinema at Concordia University in Montreal.
Patrick's talent for seamlessly combining real-world photography with synthetic images led to a successful compositing career at Rodeo FX. For the past 7 years, he has contributed his sharp eye and sense of cinematic composition to some of the award-winning studio's most challenging projects.
As compositing supervisor and associate VFX supervisor, Patrick's achievements include creating massive two-dimensional sprite crowds in Now You See Me; making Birdman fly; bringing photo-real hippos to life in The Legend of Tarzan; and destroying ships with dragon fire in Game of Thrones Season 6.
Most recently, Patrick has been nominated by the VES (Visual Effects Society) for his work on Game of Thrones Season 6 for Outstanding Compositing in a Photoreal Episode. He is currently contributing his magic touch to Luc Besson's upcoming space adventure Valerian & The City of a Thousand Planets.
RodeoFX.com
Facebook
Twitter
IMDb.com
Ryan Weston
Digital Artist // Industrial Light & Magic

Ryan Weston joined Industrial Light & Magic as an FX TD in Vancouver during their first project — Pacific Rim — in 2012, and has continued working there ever since. Prior to his work at ILM, Ryan was employed at VFX studios in Vancouver and Sydney, Australia. A software engineer until 2004 when he decided to pursue a career in Visual Effects, Ryan is a graduate of the Computer Science program at Virginia Polytechnic Institute and State University.
As a Senior FX TD at ILM, Ryan is responsible for creating particle and volume simulations to replicate interactive, environmental or man-made events ranging from dust for character footsteps to large-scale explosions. For effects required in multiple shots, he may create FX rigs to share with other artists on the team locally or at other ILM sites. Along with creating effects for shots, Ryan also mentors FX TDs new to ILM to help get them familiar with using ILM's custom pipeline and tools to execute their work.
In addition to Pacific Rim and Rogue One: A Star Wars Story, projects he has worked on as an FX TD for ILM Vancouver include Captain America: Winter Soldier, Teenage Mutant Ninja Turtles, Warcraft, Star Wars: Episode VII – The Force Awakens, Captain America: Civil War and Teenage Mutant Ninja Turtles: Out of the Shadows. Ryan is currently working on Transformers: The Last Knight.
ILM.com
Facebook
Twitter
IMDb.com
Sue Rowe
VFX Supervisor // Scanline VFX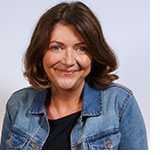 Sue Rowe is a Visual Effects Supervisor at Scanline VFX. Originally trained as a traditional animator, Sue completed an MA in Computer Animation at the NCCA in the UK. From there, she moved from 3D animation to compositing, and now is a Visual Effect Supervisor for major Hollywood blockbusters.
Sue worked as overall VFX Supervisor and as a Facility Supervisor on films including The Meg (2018), The Maze Runner (2014), John Carter with Andrew Stanton (2012) and Tim Burton's Charlie & the Chocolate Factory. Sue recently completed Series 3 of A Series of Unfortunate Events for Netflix, for showrunner Barry Sonnenfeld.
Tom Reed
Global Head of Rigging // MPC London
(The Jungle Book)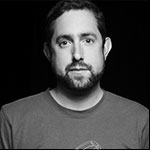 MPC's Head of Rigging, Tom Reed, joined MPC in 2003 after graduating form Bournemouth University with a BA (hons) in Computer Visualisation and Animation.
His first role at MPC was as modeller and character rigger on Harry Potter & the Prizoner of Azkaban and AVP: Alien Vs Predator. Tom's skills as a talented rigger were quickly recognised and after proving his technical and creative talents as a lead on 10,000 BC and Fred Claus, Tom accepted the role of Head of Rigging in 2008. Since then, Tom and his team has worked on more than 50 movies, rigging everything from multiple limbed seq serpent in The Chronicles of Narnia: Voyage of the Dawn Treader to the complex, critically-acclaimed, character work on Groot from Guardians of the Galaxy and Disney's The Jungle Book.
Tom has been involved with the global expansion of MPC and continues to work on ensuring the highest quality of work and standards of rigging servicing animation teams around the globe.
Moving-Picture.com
Facebook
Twitter
Instagram
IMDb.com
Zoe Cranley
Head of CG // DNEG
(Wonder Woman, Alice Through the Looking Glass, Godzilla, Hunger Games: Catching Fire)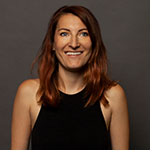 Zoe Cranley joined DNEG after graduating in 2005. Originally based in London, she progressed through roles as Matchmove Artist, Generalist TD, Lighting TD, Lighting Lead and CG Sequence Supervisor working on the likes of Harry Potter: The Order of the Phoenix, The Dark Knight, Sherlock Holmes, and John Carter. In early 2012, Zoe moved over to DNEG Singapore, as CG Sequence Supervisor before moving on to become CG Supervisor on the likes of Hunger Games: Catching Fire, Muppets Most Wanted, and Godzilla.
In 2015, Zoe took on the challenge of heading to British Columbia to help set up DNEG Vancouver. She worked as CG Supervisor on Alice Through the Looking Glass and Wonder Woman. In March 2017, Zoe took on the Head of Build Department role at DNEG and now currently role is the Head of CG for DNEG Vancouver. She is also on the leadership committee of SPARK CG Society and Vancouver ACM SIGGRAPH Chapter, of which one main responsibility is being the Conference Chair for SPARK FX.

© 2022 · Spark CG Society