SPARK FX 2016




Celebrating innovation and inspiration


February 5 - 6, 2016



Premiere Screenings: Friday, February 5 – 6:45 pm to 11:30 pm
Symposium: Saturday, February 6 – 9 am to 6:30 pm
More Screenings: Saturday, February 6 – 7 pm to 11:30 pm
Career Fair: Saturday, February 6 – 9 am to 5 pm

Saturday hosts a wealth of inpiring sessions including a talk by the ILM team behind the latest juggernaut Star Wars: The Force Awakens. Then meet Oscar-nominee Paul Norris as he reveals the work behind the brilliant Ex Machina. Don't miss the award-winning Compositing Supervisor of the instant classic Mad Mad: Fury Road. Keep checking this page as more will be announced in the next few days.

If you're ready for more talks by the leading talents and minds of the visual effects industry and you'd like to meet and mingle with some of these amazing luminaries in the visual effects industry, come to the VIFF Vancity Theatre and join us.

Follow us on Twitter and Facebook for up-to-the-minute information about what's going on and who's on stage.

We hope to see you there.





SCHEDULE

Friday
Friday - February 5, 6:45 PM
SCREENING
Snowtime!
2015 // Canada // Dir.: Jean-François Pouliot, François Brisson // 80 min // G
Cast: Sonja Ball, Don Shepherd, Lucinda Davis, Angela Gallupo, Ross Lynch, Sandra Oh
Language: English
Please note, the screening will be followed by a Q&A with Co-Director François Brisson.
To amuse themselves during the winter school break, the kids in a small village decide to have a massive snowball fight. Luke and Sophie, both 11 years old, become the leaders of the opposing sides. But what starts out as pure youthful fun and enthusiasm deteriorates into a more serious conflict. Joy is restored when all the children decide to attack the fort rather than each other and happily destroy every last bit of the snow fort.
ANIMATION FOR A CAUSE
Net proceeds from this screening will be donated to Covenant House Vancouver.
Since 1997, Covenant House Vancouver, through a carefully designed Continuum of Care including a daily drop-in, a 54-bed residential crisis program, a transitional living program, relapse prevention and life-skills training, has been helping youth aged 16-24 get off Vancouver's streets.
SPARK CG is proud to support Covenant House Vancouver in their effort to help the more than 1,400 homeless youth who will reach out to them for help this year. For more information visit www.covenanthousebc.org.



© 2015 CarpeDiem Film & TV Inc. All Rights Reserved.

Saturday
Saturday - February 6, 9:00 AM
PRESENTATION
The Visual Effects of Star Wars: The Force Awakens
Presented by Industrial Light & Magic
moderator: Landon Bootsma with Daniel Schmid, Iain Morton, Mihai Cioroba, Patrick Conaty & Tim Belsher X
Admission: $25 (incl. taxes) <-- SOLD OUT! RUSH TICKETS AT THE DOOR
Members of the Industrial Light & Magic Vancouver team will discuss their work on Star Wars: The Force Awakens. From their work on digital creatures, crowds and battle sequences, as well as the creation of massive digital environments, and ultimately the destruction of these environments, the ILM Vancouver team will highlight the art and craft involved in creating these effects.



© & TM LucasFilm Ltd. All Rights Reserved.
Saturday - February 6, 11:00 AM
PRESENTATION
More Human Than Human: The Making of Ava, Ex Machina's Incredible Android
Presented by Double Negative
moderator: Dennis Hoffman with Paul Norris
Admission: $25 (incl. taxes)
Over the years, industry veteran Paul Norris has worked on everything from Harry Potter and the Goblet of Fire to Thor 2: The Dark World but it is his work on Ava in the intimate sci-fi thriller Ex Machina, which has garnered Paul his first Oscar nomination.

As one of the central protagonists of Alex Garland's brilliant directorial debut, the beauty and subtlety of Ava's VFX was absolutely fundamental to her on-screen believability and a central driver of the storyline and Paul's efforts have garnered him a win at the British Independent Film Awards for Outstanding Achievement in Craft for the film's VFX, a nomination for Best Special Effects at this year's BAFTAs and now an Oscar nomination.

Join Paul as he discusses bringing Ava to life with a focus on the challenges of design, filming and post-production process on this low budget indie film.



© 2015 DNA Films and Film4. All Rights Reserved.
Saturday - February 6, 1:00 PM
PRESENTATION
Snowtime! One Snowball At a Time: The Story Behind the Design of an official Sundance Kids Selection
Presented by CarpeDiem Film & TV and Singing Frog Studio
moderator: Larry Bafia with François Brisson & François Vachon
Admission: FREE
A discussion on the animated feature film Snowtime! from its live-action origin and script adaptation, through visual development, to lighting and comp. Always concentrating on the visual elements, particular attention will be paid to the interaction of story, character and design; the impact these elements had on each other; the use of thumbnails and animatics as an editorial tool; and how early creative decisions affected the animation, lighting and comp. In short, it is a discussion of how art and technology work together to deliver a coherent vision for the film.



© 2015 CarpeDiem Film & TV Inc. All Rights Reserved.
Saturday - February 6, 3:00 PM
PRESENTATION
Mad Max: Toxic Storm
Presented by Iloura
moderator: Chris van Dyck with Lindsay Adams
Admission: $25 (incl. taxes)
For Mad Max: Fury Road, Iloura produced over 1,600 shots covering a wide range of visual effects work including detailed environments, crowd, water, car crashes, character animation and a simulated dust storm. We will unravel the madness of the Toxic Storm and talk about the design and experimentation process used to bring director George Miller's vision to the screen. Mad Max: Fury Road has been nominated for a BAFTA Best Special Visual Effects, Oscar nominated for Best Visual Effects and has won the Critics' Choice Best Visual Effects. Join us for a talk about Iloura's work on Mad Max: Fury Road, presented by Lindsay Adams.



© 2015 Warner Bros. All Rights Reserved.
Saturday - February 6, 7:00 PM
SCREENING
The Martian
2015 // USA · UK // Dir.: Ridley Scott // 144 min // PG
Cast: Matt Damon, Jessica Chastain, Kristen Wiig, Jeff Daniels, Michael Peña, Sean Bean, Kate Mara, Sebastian Stan, etc.
Advisory: coarse language; scene of surgery
Admission: $5 (incl. taxes)
During a manned mission to Mars, Astronaut Mark Watney (Matt Damon) is presumed dead after a fierce storm and left behind by his crew. But Watney has survived and finds himself stranded and alone on the hostile planet. With only meager supplies, he must draw upon his ingenuity, wit and spirit to subsist and find a way to signal to Earth that he is alive. Millions of miles away, NASA and a team of international scientists work tirelessly to bring "the Martian" home, while his crewmates concurrently plot a daring, if not impossible, rescue mission. As these stories of incredible bravery unfold, the world comes together to root for Watney's safe return. Based on a best-selling novel, and helmed by master director Ridley Scott, The Martian features a star-studded cast that includes Jessica Chastain, Kristen Wiig, Kate Mara, Michael Peña, Jeff Daniels, Chiwetel Ejiofor, and Donald Glover.



© 2015 20th Century Fox. All Rights Reserved.
Saturday - February 6, 9:50 PM
SCREENING
Mad Max: Fury Road
2015 // Australia · USA // Dir.: George Miller // 120 min // 14A
Cast: Tom Hardy, Charlize Theron, Nicholas Hoult, Hugh Keays-Byrne, Joshua Helman, etc.
Advisory: frequent violence
Admission: $5 (incl. taxes)
From director George Miller, originator of the post-apocalyptic genre and mastermind behind the legendary Mad Max franchise, comes Mad Max: Fury Road, a return to the world of the Road Warrior, Max Rockatansky. Haunted by his turbulent past, Mad Max (Tom Hardy) believes the best way to survive is to wander alone. Nevertheless, he becomes swept up with a group fleeing across the Wasteland in a War Rig driven by an elite Imperator, Furiosa (Charlize Theron). They are escaping a Citadel tyrannized by the Immortan Joe (Hugh Keays-Byrne), from whom something irreplaceable has been taken. Enraged, the Warlord marshals all his gangs and pursues the rebels ruthlessly in the high-octane Road War that follows.


© 2015 Warner Bros. All Rights Reserved.

BIOGRAPHIES
Chris van Dyck
Founder, VFX Supervisor // CVD VFX
(The Hobbit Trilogy, TRON, Harry Potter, Iron Man, Thor: The Dark World)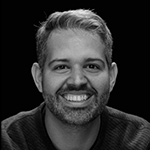 CVD VFX founder, Chris van Dyck is a Vancouver-based VFX Artist and Supervisor in the commercial, film, and television industry. With over 16 years in the industry, he brings experience from some of the top studios around the world: WETA Digital, Industrial Light & Magic, Method, Rising Sun Pictures, Animal Logic, MPC, The Embassy and Prime Focus. Some of his most notable credits include: The Hobbit Trilogy, Warcraft, Thor 2, Life of Pi, Transformers: Dark Side of the Moon, TRON: Legacy, Harry Potter & the Half-Blood Prince, Iron Man and Frank Miller's 300.
Chris has conducted lectures for the VES, SIGGRAPH, and the Art Institute, been published by Digital Fusion on the topic of Digital Compositing, published by SIGGRAPH on the film industry in Vancouver and has taught Digital Compositing for over 7 years at the following schools: VanArts, Think Tank and Lost Boys.
Currently, he is the creative director at CVD VFX and excited to continually grow a talented team on the north shore and sea-to-sky corridor.
Daniel Schmid
Lead Digital Artist // Industrial Light & Magic
(Star Wars: The Force Awakens, Jurassic World, Tomorrowland, Transformers 4: The Age of Extiontion, Captain America: The Winter Solder)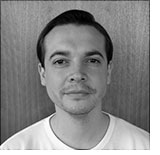 Daniel Schmid comes from an early industrial engineering background, which he decided to put aside to pursue a career in visual effects. He joined ILM in 2013 with over 10 years of experience in advertising, as Lighting and CG Supervisor, both in Mexico and Poland at Platige Image.
At ILM Vancouver, he has contributed his skills to such productions as Captain America: The Winter Soldier, Transformers 4: Age of Extinction, Tomorrowland, Jurassic World and Star Wars: The Force Awakens.
ILM.com
Facebook
Twitter
IMDb.com
Dennis Hoffman
Business Consultant, VFX Production & Bidding // The Hoffman Group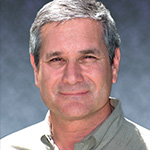 Dennis Hoffman, a veteran of the visual effects industry, has held numerous positions in the film industry and is currently providing services through The Hoffman Group, including business consulting, VFX production and bidding. Prior to his current position, Dennis has held positions as the President of Stargate Studios Vancouver, as well as the Managing Director and Senior Vice President of Framestore in Montreal. While at Framestore, Hoffman oversaw numerous projects including Paddington, a Studio Canal project, Mowgli, legend of the Jungle a Netflix Production and Pan, a Warner Bros/RatPac-Dune Production.
Hoffman has held executive positions at several other VFX companies including Digital Domain, Deluxe owned VFX facilities, Method and CIS, as well as Cinesite and Dream Quest Images. Over the years, Hoffman has been involved in numerous projects recognized for their visual effects including, Flags of Our Fathers and Changeling (VES- Best Supporting Visual Effects in a Feature Film), as well as Oscar nominee Mighty Joe Young, VES nominee Invictus and Earth 2, an Emmy award winner for Best VFX.
Hoffman is a founding member of the Visual Effects Society, and currently serves on both its International Board, as well as the board of the Vancouver section. In addition, Hoffman is a board member of the Spark CG Society which holds Animation and VFX conferences and film festivals in Vancouver. Dennis holds an MFA in Film from California Institute of the Arts and a BA in Political Science/International Affairs from the George Washington University in Washington D.C.
François Brisson
Co-Director // Snowtime!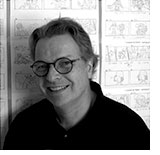 With over 25 years of experience in animation, François Brisson has designed, storyboarded, developed, produced and directed numerous international TV productions and co-productions. He was the General Manager of the animation studio Vivatoon which received many nominations and prizes for their productions, one as best animated show. He recently directed the 3D movie La Guerre des Tuques 3D / SNOWTIME! released in November 2015. He is the proud owner since 2008 of an art gallery in Sutton, in the beautiful Eastern Townships of Quebec. He is constantly striving to evolve artistically, in animation or in the painting world, creating untold stories from his brush strokes, bringing colours to the eyes and the soul.
François Vachon
Studio Supervisor // Singing Frog Studio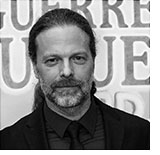 There aren't many people who can build a 3D studio from scratch and start delivering a stereoscopic, 3D-animated feature film at the same time; François Vachon, Studio Manager of Singing Frog Studio is one of the few.
It all started with a diploma in photography from the Cegep of Matane, Quebec followed by extensive exploration and training in new media in Montreal. For eleven years he worked as a compositor at Cinegroup where he completed more than fifteen television series and three feature films in both 2D and 3D animation. His filmography includes: Spirou, Sissi, Mega Babies, Heavy Metal, Sagwa, Pinocchio 3001 and Tipping the Rift. He received a Gemini Nomination for Best Visual Effects for his work on Charlie Jade. In 2005, he moved into VFX for live action feature films working on such projects as 300 and Journey to the Centre of the Earth.
His experience and his way with people inevitably moved him into management as Studio Manager for Animation Station where he was responsible for the production of My Life Me and Silly Bitty Bunny. Between 2010 and 2012, he supervised the 3D animated feature film The Legend of Sarila, a CarpeDiem Film & TV production.
In 2013, he set up the new 3D animation studio for Singing Frog Studio, and he serves as its Studio Manager. François just delivered the 3D animated feature Snowtime! — a CarpeDiem Film & TV production, Sundance Kids Selection and winner of the Cineplex Golden Screen Award 2016 for highest Canadian Box Office 2015!
ILM.com
Facebook
SingingFrogStudio.com
IMDb.com
Iain Morton
Generalist Lead // Industrial Light & Magic
(Star Wars Episode 7: The Force Awakens, Warcraft, Captain America: Winter Solder)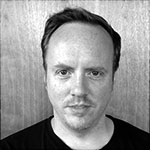 Iain Morton joined Industrial Light & Magic in 2014 as a Senior Generalist. He is a graduate of the University of British Columbia's Fine Art program, and studied the 3d Animation and Visual Effects program at Vancouver Film School.
Initially following the path to become an architect, but realized it was the creation of 3d content that really interested him. He changed career paths and applied to Vancouver Film School for the 3d Animation and Visual Effects program. 16 years later he's worked for a wide variety of respected studios, such as Blur Studios in California and Pixar Canada.
As a Generalist Lead at ILM, Iain is responsible for supervising digital environment work in the Generalist Department, and the creation of set extensions with 3d, 2.5d and 2d techniques using a variety of software. Some of his projects have included Captain America: Winter Solder, Warcraft and Star Wars Episode 7: The Force Awakens.
Landon Bootsma
Digital Compositor // Industrial Light & Magic
(Warcraft, Captain America: Winter Soldier, The Hunger Games: Catching Fire)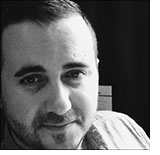 A true Vancouverite, born and raised in the Lower Mainland, Landon made his start in VFX here in Vancouver. Like many others, a start in the industry equated to working on episodic Sci-Fi shows like Andromeda and Stargate SG1. Since then, Landon has taken advantage of the global industry and has worked at major studios including: Weta Digital, Double Negative, MPC and ILM to name a few. In addition, Landon has worked as an instructor for several years at some of Vancouver's digital art schools. As a Senior Compositor, he's had the opportunity to bring some of the VFX industries Iconic films to life, such as 300, Watchmen, Transformers to name a few.
Larry Bafia
Director, Master of Digital Media Program // Centre for Digital Media
(Mission Impossible II, Antz, Batman & Robin, Mars Attack!)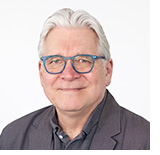 As Commercial Animation Director at PDI/DreamWorks, Larry directed commercials for top clients, Coca-Cola, Sega, Intel, Kraft, Target, Circle K, and Saturn. He was Sequence Lead Animator on Antz, Batman & Robin, A Simple Wish, and on the effects team for Mission Impossible II, Forces of Nature, and The Peacemaker. At Warner Brothers, Larry was Lead Animator for the Stop-Motion Division on Tim Burton's feature, Mars Attacks.
Larry started his stop-motion and Claymation career at the Will Vinton Studios, working on the California Raisins, Michael Jackson's Moonwalker, The Globeheads and commercial projects, then moving into CGI, animating characters for Chips Ahoy!, Raid and Fanta.
While he was Department Head of Animation and Visual Effects at the Vancouver Film School, the program was ranked 5th in the world by 3D World magazine.
Lindsay Adams
Compositing Supervisor // Iloura
(Mad Max: Fury Road, The Great Gatsby, The Avengers, 300: Rise of an Empire)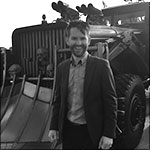 Lindsay Adams has worked in visual effects for over 15 years at several studios including Iloura, ILM, MPC and Animal Logic. He was recently nominated for a VES award for Outstanding Compositing in a Photoreal Feature for his work on Mad Max: Fury Road.
Mihai Cioroba
Lead Effects Technical Director // Industrial Light & Magic
(Solo: A Star Wars Story, Star Wars: The Last Jedi, Rogue One: A Star Wars Story, Star Wars: The Force Awakens)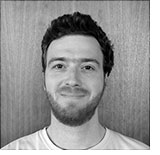 Born and raised in Romania, Mihai graduated from the Politehnica University of Bucharest and holds a B.Sc. in Computer Science and a M.Sc. in Industrial Graphics and Design.
Mihai began his career working in TV commercials. After graduating, he soon moved to Tokyo, Japan where he co-wrote a crowd simulation system and worked with Massive software within the Japanese quirky animation industry. His Crowds roles continued in Sydney, Australia at Dr. D Studios. The move to Vancouver came with a switch from Crowds to Effects at studios such as Digital Domain and Sony Pictures Imageworks.
Mihai joined Industrial Light & Magic early 2014 where he continues to take on various effects challenges for feature film visual effects.
ILM.com
Facebook
Twitter
IMDb.com
Patrick Conaty
Senior Compositor // Industrial Light & Magic
(Teenage Mutant Ninja Turtles 2, Warcraft, Star Wars: The Force Awakens)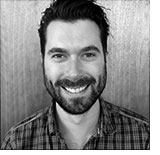 Patrick Conaty is a lead compositor at Industrial Light & Magic. He is a graduate of Alberta College of Art & Design and Vancouver Film School. He started his career in photography and design before transitioning into Compositing for feature films.
As a lead compositor, Patrick is often responsible for look development, sequence continuity, tools and effects, as well as bringing the team together in a fun and collaborative environment.
Patrick is from Calgary, Alberta where he grew up and developed a passion for photography and computer graphics. His photographs have been featured by Leica Camera as well as sculpture/photographic works featured by W hotel.
ILM.com
Facebook
Twitter
IMDb.com
Paul Norris
2D & VFX Supervisor // Double Negative
(Ex Machina, Avengers: Age of Ultron, Exodus: Gods and Kings)

Paul Norris is 2D and VFX Supervisor at Double Negative. Paul has 17 years experience in the VFX industry and originally joined Double Negative back in 2003 working on such projects as Hellboy 2, The Reaping and Angels & Demons over a seven-year period. After a short time away, Paul returned to work on such films as Thor: The Dark World and Exodus: Gods & Kings. Most recently Paul was 2D and Compositing Supervisor on Ex Machina (last year's stunning directorial debut by Director Alex Garland) where CG and performance melded to such mesmeric perfection in the creation of the android Ava. Paul is nominated for BAFTA and Academy Award for his work on the show.
In 2015, Paul moved into Double Negative's TV division DNegTV to work as VFX Supervisor on major television productions. He is currently completing work on Marvel's Agent Carter.
Tim Belsher X
CG Supervisor // Industrial Light & Magic
(Avengers: Age of Ultron, Tomorrowland, Unbroken, Captain America: The Winter Soldier)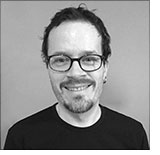 Tim Belsher joined the California office of Industrial Light & Magic in 2002 as a CG Software Engineer and then transferred to a Technical Director position in 2004. Tim then re-joined Industrial Light & Magic in 2012 as a CG Supervisor on Pacific Rim when they opened their Vancouver office. Prior to re-joining ILM Vancouver he worked as a CG Supervisor at Image Engine on District 9, and as a Pipeline Supervisor and subsequently a CG Supervisor at Digital Domain Vancouver. Tim is a graduate of Simon Fraser University's Computing Science Program.
As a CG Supervisor at ILM, Tim works closely with the VFX Supervisor, other CG Supervisors and Production monitoring the work of the employees in the Lookdev, Lighting and Effects Departments. His daily work revolves around moving shots forward from a technical and aesthetic standpoint. Some of his more recent involved projects include Captain America 2: The Winter Soldier, Unbroken, Tomorrowland and Avengers 2: Age of Ultron, and Star Wars: Episode VII – The Force Awakens.
ILM.com
Facebook
Twitter
IMDb.com

© 2022 · Spark CG Society