SPARK ANIMATION 2019: FESTIVAL JURY




RECOGNIZING TALENT, INGENUITY AND CRAFT


September 21 - 22, 2019



The SPARK ANIMATION Festival attracts prestigious Jury members from both major studios and small production houses, as well as independent creators, directors, and executives. Comprised of a diverse group of industry professionals with varying technical, artistic, and business backgrounds, the Jury brings a range of viewpoints and differing experiences to the festival.

Proudly, all members honour SPARK ANIMATION's commitment to diversity and inclusion.

Joining the elite ranks of SPARK ANIMATION Jury alumni, this year's line-up includes award-winning indie directors, as well as executives from local studios, universities, and international production companies.
THE 2019 SPARK ANIMATION JURY MEMBERS ARE:
SUBMIT YOUR FILM NOW
You can submit your work through FilmFreeway until 23 August, 2019. The extended deadline is 12 September. Visit our Submissions page for details.
BIOGRAPHIES
ALISON SNOWDEN
Partner // Snowden Fine Animation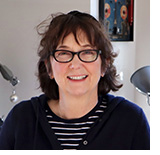 Alison Snowden is an Oscar-winning filmmaker. Born in the UK, she met her partner and collaborator, David Fine, at the National Film & Television School, where she made her student film, Second Class Mail and has since co-directed other Oscar-nominated animated shorts for the NFB with David: George & Rosemary; Bob's Birthday and their latest film, Animal Behaviour. She has lived and worked in both the UK and Canada, also creating and writing on their TV series: Bob & Margaret (Channel 4, Comedy Central, Global) and Ricky Sprocket-Showbiz Boy (Nickelodeon). She has also written for the preschool series Peppa Pig while coaching her daughter, Lily, who played the original voice of Peppa. She and David also helped develop Shaun the Sheep.

DON PERRO
Sr. Faculty, Program Coordinator // Capilano University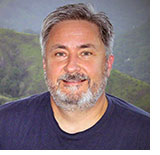 Don has been preparing artists for the animation industry for over 25 years and has developed career animation programs in universities in Malaysia, China and Mexico. He was a founding instructor of Algonquin College's animation program in Ottawa and developed Capilano University's 2D program in 1994. His grads have worked at studios all over the world, including Walt Disney and DreamWorks, and some have formed their own studios such as Mercury Filmworks, Klei Entertainment, Doberman Pictures and Jam-Filled Entertainment. Don has consulted on 2D production pipelines for studios including DHX Media, Bardel Entertainment, Slap Happy Cartoons and the NFB. He is a beta-tester for TVPaint Development (France), and has given workshops at animation schools across North America, including UCLA, USC and various Cal State universities. Always looking for new challenges, Don has worked with the government of Jamaica since 2013 to train animation instructors at the secondary and tertiary levels. Don serves on the advisory board of Jamaica's University of Technology.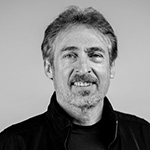 ERIC BREVIG
Sr. VFX Supervisor, Creative Director // Method Studios
Brevig's career spans three decades and over thirty feature films as VFX Supervisor/Second Unit Director, including blockbuster hits Men in Black, Pearl Harbor, Hook and The Maze Runner. A fifteen-year veteran of ILM, he has consistently worked on the cutting edge of advanced filmmaking techniques, from 3D to virtual production to 8K content. His technical fluency also earned him the role of director on the 2008 feature Journey to the Centre of the Earth 3D, the first narrative live action feature shot entirely in digital 3D. In addition to his feature film pedigree, Brevig also has experience crafting immersive effects for theme park experiences such as Universal Studios' Race Through New York and Disney's Honey I Shrunk the Audience, and as a VFX Supervisor for television series including Netflix' A Series of Unfortunate Events.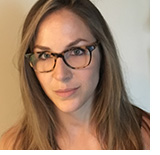 EVE LEVASSEUR-MARINEAU
CG Supervisor // MPC Film
Eve Levasseur-Marineau graduated from École NAD and began her career in the videogame industry at Digital Dimension in Montreal, working as an FX and CFX artist on cinematics for games such as Injustice: Gods Among Us and Mortal Kombat. She made the jump to the VFX industry by joining MPC Montreal on X-Men: Days of Future Past before progressing to a lead position on movies such as Terminator: Genisys and X-Men: Apocalypse.
Levasseur-Marineau joined MPC Vancouver as Head of Technical Animation/Character FX in 2016, taking on the role of CG Supervisor for Detective Pikachu. She is also part of the MPC Diversity Committee, which promotes diversity and inclusion in the VFX industry.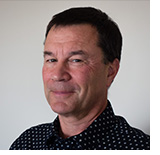 GLENN ENTIS
Advisor & Creative Consultant
Glenn Entis is a pioneer in the fields of Computer Animation and Video Games. His first job in computer graphics was on a Rutt-Etra video synthesizer in 1977. In 1982, he co-founded Pacific Data Images, the CG studio that later became the northern studio of DreamWorks Animation. In 1996, Steven Spielberg and Jeffrey Katzenberg recruited him to run DreamWorks Interactive, their videogame joint venture with Microsoft. As CEO of that joint venture, Glenn oversaw a successful slate of titles, including the critically acclaimed and best selling Medal of Honor series. When Electronic Arts acquired DreamWorks Interactive in 2000, Glenn moved onto the EA Worldwide Studios executive team, eventually becoming SVP/Chief Visual Officer/Chief Technical Officer for EA WW Studios which comprised 14 locations and about 6000 employees. He left EA in 2008 to co-found Vanedge Capital, a successful venture capital fund based in Vancouver, BC.
Entis is a graduate of Ohio Wesleyan University with a Bachelor of Fine Arts in Studio Art (with Honours) and a Bachelor of Arts in Philosophy. After graduation, he studied computer graphics under the legendary Dr. Ed Catmull at what was then the centre of the CG world, New York Institute of Technology. He has worked as a software engineer at Hewlett Packard and Ampex prior to co-founding Pacific Data Images, and in 1998 he received the Technical Achievement Award from the Academy of Motion Pictures Arts (Academy Award) for his design and implementation of PDI's animation software. Glenn currently advises a variety of companies in animation, virtual reality, and videogames.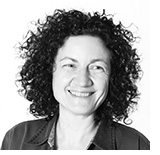 HASMI FESGUSON
Co-Founder // Stellar Creative Lab
Hasmi is co-founder of Stellar Creative Lab, as well as an Executive Producer, Producer and Development Executive. Hasmi has worked on classic properties such as Pippi Longstocking, Babar the Elephant, Little Bear, The Ripping Friends, The Magic School Bus among others. Her experience also includes consulting for Film Finances Inc. as an animation risk analyst on over 120 productions. Stellar Creative Lab is currently launching original IPs and delivering cutting edge creative for Series, Features and Experimental Specials.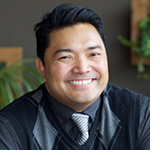 JOHNNY TESORO
Supervising Animation Director 2D // Bardel Entertainment
Johnny has been working in the TV animation industry for 19 years and has been with Bardel for over 13 of those years. He has worked for major studios like Warner Bros., Disney TV, and StarBurns in Vancouver, Toronto and Los Angeles. As the Supervising Animation Director at Bardel, Johnny uses his technical experience and education to help build strong teams, provide technical information, and counsel Bardel's artists on creative development to facilitate high quality work in a fun and professional environment.
In his role as Supervising Animation Director at Bardel, Johhny worked on five seasons of the hit Warner Brothers show, Teen Titans Go!, Rick & Morty (Adult Swim) seasons 1, 2 & 3 and Harmon Quest, season 2. He has also been an overseas supervisor for Jake & the Neverland Pirates (Disney) and Rainbow Butterfly Unicorn Kitty (Funrise). Currently, he is the Supervising Director on Rainbow Butterfly Unicorn Kitty airing on Nickelodeon, not to mention a couple of high-profile, unannounced shows that are top-secret!
He graduated from Capilano University's Commercial Animation Program and the University of Victoria with a degree in Psychology and Sociology.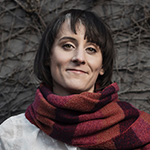 LOUISE BAGNALL
Creative Director // Cartoon Saloon
Louise Bagnall is an Irish filmmaker and a Creative Director at the animation studio Cartoon Saloon in Kilkenny, Ireland. Louise wrote and directed the Oscar-nominated short film Late Afternoon. She has also directed several other shorts including Cúl An Tí, Loose Ends and Donkey. Louise has worked as a character designer on Puffin Rock and The Breadwinner and as a storyboard artist on the upcoming feature film Wolfwalkers. Louise is currently assistant director on Nora Twomey's Netflix film My Father's Dragon.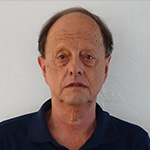 RON BURNETT
President Emeritus & Professor of New Media // Emily Carr University
A long-time educator and proponent of the arts, Ron Burnett received a PhD in Film & Communications Studies from McGill University in 1981. Following this, he was the Director of the Graduate Program in Communications at McGill. Travelling West, Dr. Burnett took on the role of President and Vice-Chancellor of Emily Carr University of Art + Design in 1996, a role which he held for 22 years.
Over his illustrious career, Dr. Burnett has published three books, over 150 articles and been awarded numerous distinctions including the Queen's Golden Jubilee Medal (2002), the iDMAa Outstanding Leadership Award (2010), Educator of the Year, Canadian New Media Association (2005), Order of France: Chevalier of the Ordre des Arts et des Lettres (2010), as well as the Queen's Diamond Jubilee Medal (2012). He has also been inducted into the Royal Canadian Academy of Arts, is a Member of the Order of Canada, as well as a Member of the Order of British Columbia.
Presently, he is President Emeritus and Professor of New Media at Emily Carr.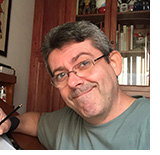 SANDRO CLEUZO
Character Animator & Character Designer // Warner Animation Group, SPA Studios
With no formal art or animation school training, but possessing a love for animation and a keen desire to draw, Sandro Cleuzo taught himself to animate and now stands as one of the great animators and character designers of our day.
As a self-taught teenage artist, he was hired as an intern at one the most prestigious animation studios in São Paulo. The six years there allowed him to continue learning and growing on the job, while inbetweening and animating and freelancing as a comic book artist in his spare time. In 1990, at the age of 19, Sandro moved to Dublin, Ireland where he worked at Don Bluth Studios for 4 years, then 2 more years in Phoenix, Arizona when they set up Fox Animation Studios. He would serve as the Directing Animator on the feature Anastasia. In 1997, Sandro began working at Disney Features as an animator on Fantasia 2000 (the Firebird and Tin Soldier sequences), The Emperor's New Groove (Lead Animator), Tarzan (Animator) and Home on the Range (Supervising Animator).
As a talented and affable artist, Sandro is highly sought after to animate on major projects including Disney's The Princess & the Frog, DreamWorks' Kung Fu Panda: The Secrets of the Furious Five, Duncan Studio's The Legend of the BoneKnapper and KFP: The Secrets of the Masters. He has also freelanced on several TV and feature film projects including Enchanted, The Proud Family, Asterix & the Vikings, Chico & Rita, among others.
Other special assignments Sandro has animated on include, DreamWorks' Me & My Shadow, (Cancelled) a KFP short called The Secrets of the Scrolls, new sequences for the special edition of Brad Bird's The Iron Giant and design work for LAIKA on Kubo & the 2 Strings and most recently Missing Link.
Most recently, Sandro has been designing characters for many films including the two Angry Birds movies, Scooby Doo (coming soon) and animating on Netflix' hand-drawn feature Klaus.
In February, Sandro won the prestigious 2019 Annie Award for best animation for his work on Disney's Mary Poppins Returns.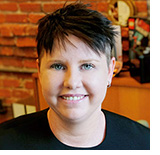 SHARON TAYLOR
Group COO // Animal Logic
Sharon Taylor is currently the Group Chief Operating Officer of the Animal Logic Group, where she is responsible for the leadership and management of the production and operational activities of the studio across all three of its locations — Sydney, Vancouver and Los Angeles.
Sharon joined Animal Logic in 2005 and progressed from various production accounting roles to eventually become the Head of Production Accounting in 2011. Her deep experience and insight into the fields of animation and VFX led her to fulfilling the role of Group Head of Production in 2014. Legend of the Guardians: The Owls of Ga'Hoole, The Great Gatsby, The Avengers and The LEGO Movie franchise are just a few of the films that have benefitted from her guidance while at Animal Logic. Most recently, Sharon was Co-Producer on The LEGO Movie 2: The Second Part.
Prior to becoming COO, Sharon took the helm at Animal Logic Vancouver as Executive Vice President and General Manager, overseeing the start-up and rapid growth of the new studio.
Sharon is currently a board member of DigiBC and the Motion Picture Production Industry Association. She enjoys building collaborative teams working together to achieve greatness. A strong proponent for inclusivity, Sharon is committed to supporting initiatives that ensure equal representation in the digital realm both on and off the screen.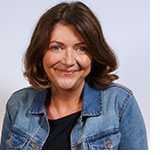 SUE ROWE
VFX Supervisor // Scanline VFX
Sue Rowe is a Visual Effects Supervisor at Scanline VFX. Originally trained as a traditional animator, Sue completed an MA in Computer Animation at the NCCA in the UK. From there, she moved from 3D animation to compositing, and now is a Visual Effect Supervisor for major Hollywood blockbusters.
Sue worked as overall VFX Supervisor and as a Facility Supervisor on films including The Meg (2018), The Maze Runner (2014), John Carter with Andrew Stanton (2012) and Tim Burton's Charlie & the Chocolate Factory. Sue recently completed Series 3 of A Series of Unfortunate Events for Netflix, for showrunner Barry Sonnenfeld.

TAYLOR SHAW
Founder & CEO // Black Women Animate
Taylor K. Shaw is the youngest CEO in the animation industry and one of the brightest game changers in Hollywood. She created Black Women Animate, the first and only production company designed to change the world of animation by providing women and nonbinary animators of colour with the resources needed to be influencers in the industry. Taylor is a visionary creator, writer, and activist tackling representation across the media landscape, one industry at a time. In partnership with the world's leading studios, tech companies, and entertainment houses, she is currently creating a sustainable pipeline into the industry for black women, women of colour, and nonbinary animators of colour.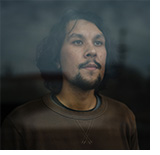 TREVOR JIMENEZ
Story Artist // Pixar Animation Studios
Trevor Jimenez is a Canadian-born filmmaker living in Berkeley, CA who has worked as a story artist in animation for over 10 years, most notably at Pixar and Henry Selick's Cinderbiter studios. His student film Key Lime Pie (2007) screened at numerous international festivals and was part of Mike Judge's The Animation Show vol. 4. His most recent film, Weekends (2017) was nominated for a 2019 Academy Award, and winner of the Annie Award for Best Animated Short, as well as winning over 30 awards at major festivals including SF Film Festival, Warsaw Film Festival, and Annecy. Trevor currently works in the story department at Pixar while pursuing his own creative projects.

© 2021 · Spark CG Society