SPARK ANIMATION 2017: CAREER FAIR




Where Opportunities Meet Great Talent


October 28 - 29, 2017


ONLINE RESERVATIONS FOR SUNDAY ARE NOW CLOSED. DROP-INS ARE WELCOME!
You missed your chance to register online? Don't worry, we will be accepting drop-ins all day. Just drop by the reservation desk in the mail lobby and our volunteers will take great care of you.
ABOUT THE CAREER FAIR
Looking to hire from Vancouver's world-class VFX and animation talent, or trying to find your next gig with a leading North American studio? The Career Fair at SPARK ANIMATION 2017 is for you!
Sold-out for three years running, the Career Fair brings together hundreds of animation and VFX attendees and provides a unique opportunity to connect industry professionals with top recruiters.
Cut through the noise and interact one-on-one with the expertise and talent needed for your skilled workforce, or find the dream role to showcase your skills.
CAREER FAIR DETAILS
DATE & TIMES: October 28 & 29, 2017
From 9:30 am to 5 pm (set-up @ 8:30 am)
REGISTRATION GUIDELINES
Registering here guarantees you entry. You can register in person. But, that is first-come first-served.
Only register yourself to attend.
Only register for ONE (1) 90-minute session per day. If you register for more, your registration will be cancelled.
Bring your resume and reel to the career fair. Make the most of the chance to meet these folks. They want to meet you!

CONFIRMED STUDIOS FOR 2017
SATURDAY OCTOBER 28:
SUNDAY OCTOBER 29:
OTHER EXHIBITORS
Please check regularly to discover who will take part this year! Stay tuned.



Attention Recruiters!
Studio applications are still accepted for Sunday! Saturday is now sold out. We have just added a few extra spaces for studios. Hurry, space is very limited. Here is the application form:
Career Fair Application Form (Google Form)

Animal Logic is an independent Australian company that has been at the forefront of creating digital content, award winning design, visual effects and animation for the film and television industries for over 25 years. With creative studios in Sydney and Vancouver and offices for the company's development arm, Animal Logic Entertainment, in Sydney and Los Angeles, Animal Logic continues to forge new partnerships and collaborations with leading studios and filmmakers to develop and produce stories that resonate with a global audience.
Animal Logic recently delivered Alien: Covenant (2017), Guardians of the Galaxy Vol. 2 (2017), The LEGO® Batman Movie (2017), The Great Wall (2016) and The Master: A LEGO® Ninjago short (2016). Animal Logic is currently in production The LEGO® Ninjago Movie (2017), Peter Rabbit (2018) and The LEGO® Movie Sequel (2019). Other film credits include The LEGO® Movie, Avengers: Age of Ultron, The Great Gatsby, Legend of the Guardians: The Owls of Ga'Hoole, 300, Happy Feet and The Matrix.
For 25 years, Animal Logic has remained committed to innovation, technical and creative excellence and most importantly, creating a collaborative and storytelling culture with a unique voice. We have BIG dreams!
For more information please visit our website www.animallogic.com and social media accounts (Instagram and Facebook).
Hiring Facilities: Vancouver
Visa Restrictions: International applicants accepted for intermediate and senior positions.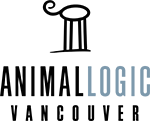 www.animallogic.com

Our Mission: Make virtual and augmented reality a central part of every home, business, and organization in the world to inspire, create efficiencies, and leave a meaningful impact with each interaction.
Hiring Facilities: Vancouver
Visa Restrictions: TBA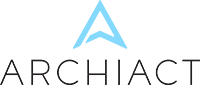 www.archiactvr.com

Award-winning Atomic Cartoons, a Thunderbird Entertainment company, is a full-service animation studio located in Vancouver's busy Animation District. Atomic creates, produces and finances animation for distribution across multiple channels. Atomic Cartoons is an artist-driven studio that includes some of Canada's most creative animators, directors, producers and writers. Adept at multiple genres and animation styles, Atomic Cartoons is recognized internationally as one of the leading animation studios in North America.
We looking for experienced 3D and 2D talent.
Hiring Facilities: Vancouver
Visa Restrictions: Canadian and BC Residents.

www.atomiccartoons.com

For 30 years, Bardel has been the leading animation service provider in North America due to its stellar reputation built on three core values: quality, creativity and innovation. Led by its founders Barry Ward President and Delna Bhesania CEO, (Nominated for Ernst & Young's Entrepreneur of the Year 2015) Bardel is recognized as one of the most trusted names in the industry.
Hiring Facilities: Vancouver, Kelowna
Visa Restrictions: Current Holders of Existing Open Work Permits, PR, or Canadian Citizenships only.

www.bardel.ca

BRON Animation is a tight-knit, indie studio which produces top-notch creative content with a unique tone and style you can't find anywhere else. The crew is led by a team of highly-talented minds with decades of experience. From script, straight through to the final product, it's all done in-house — every step of the way! As non-service providers, we own or co-own all our projects ensuring that our team has creative independence and control from start to finish.
Currently, BRON is in production on THE WILLOUGHBYS, an animated feature film based on Newberry award-winning author Lois Lowry's book of the same name. An original BRON Animation production in association with Creative Wealth Media, the film is being produced by Bron Animation's Luke Carroll, Brenda Gilbert and Aaron L. Gilbert, nefariously written & directed by Kris Pearn and executive produced by Ricky Gervais. Principle casting is complete and final touches are being applied to the show animatic, with production due to be completed in 2019.
Hiring Facilities: Duncan (BC), Burnaby (BC), London (ON)
Visa Restrictions: International applicants accepted for specific positions and productions.

www.bronanimation.com

Cinesite is a Visual Effects and Feature Animation company with offices in London, Montreal, and Vancouver. We are proud to work with filmmakers and creatives from around the world to bring their vision to life.
Our recent VFX work includes American Gods, The Commuter, and Robin Hood: Origins, in addition to several exciting shows that are currently in production. Our Feature Animation division is working with 3QU Media on a slate of films, the first of which will release in October 2017, as well as with Sony Pictures Animation on their festive production The Star. We are also developing nine exciting original productions, including four in association with Investissement Québec. Since 2017, we also have facilities in Vancouver.
We will attend SPARK ANIMATION this year, where we will be showcasing our work and talking about our current availabilities and exciting projects in Montreal and Vancouver. We look forward to meeting you there!
Hiring Facilities: Montréal, Vancouver
Visa Restrictions: International applicants welcome.

www.cinesite.com

CoSA VFX specializes in visual effects for high-profile episodic television and feature films. Recent projects include Gotham, Westworld, Stranger Things, Lucifer, Agents of S.H.I.E.L.D., and Guardians of the Galaxy, for clients such as Disney, Marvel, Warner Bros, Bad Robot, Fox and ABC. An artist-owned company, CoSA is headquartered in Los Angeles, CA with a full division in Vancouver. CoSA's team of talented artists and supervisors enjoy working fast and light, a work style that has allowed the company to continue expanding in both cities.
Hiring Facilities: Los Angeles, Vancouver
Visa Restrictions: US Residents for LA studio. BC Residents & foreign residents for Vancouver studio.

www.cosavfx.com

Darkhorse10 Pictures, established 2016, is a film production company with a strong expertise in visual effects.
The visual effects skillset permeates into all parts of the filmmaking process. From script writing, development, to production and post, we cater to the entire process and work diligently with clients to execute their creative vision.
Leveraging the capabilities of our talented team, we serve clientele across multiple cyclical formats including theatrical and episodic projects, cinematics for games, commercials, Previs and our foray into VR content.
Hiring Facilities: Vancouver
Visa Restrictions: International applicants welcome.

www.darkhorse10.com

DHX Media delivers content that inspires, entertains and connects. But we create more than just animation, we build worlds and experiences for kids around the world. At our studios, quality, creativity and fun go hand in hand! Our teams dig into a diverse range of projects — from preschool and comedy to action-adventure — while enjoying awesome benefits, perks, and a whole lot of fun along the way. With some of Canada's top creative talents, our studios are bursting with energy. So what are you waiting for? Come join us!
Hiring Facilities: Vancouver
Visa Restrictions: International applicants accepted for specific positions and productions.

www.dhxmedia.com

Founded in 1993, Digital Domain is one of the largest and most influential visual effects studios in the world. The company and its artists have produced industry-leading work for movies, commercials, video games, music videos, concerts, and virtual reality projects.
Since its early days creating Academy Award-winning effects in the movie Titanic, Digital Domain has delivered innovative visuals for hundreds of movies including Maleficent, X-Men: Days of Future Past, Iron Man 3, and TRON: Legacy. During that time, its artists have earned multiple Academy Awards in the Visual Effects & Technical Award categories.
From facilities in California and Vancouver, including its own state-of-the-art performance capture studio, Digital Domain continues a tradition of creating extraordinary imagery and productions for entertainment and advertising.
Hiring Facilities: Vancouver
Visa Restrictions: International applicants accepted for intermediate and senior positions.

www.digitaldomain.com

Double Negative (Dneg) is one of the world's leading providers of visual effects and animation for feature film and television, with facilities in London, Vancouver, Montréal, Los Angeles, Mumbai and Chennai in India.
Dneg's creative drive and close collaborative working relationship with filmmakers ensures that the projects that it collaborates on, both large and small, all receive the same high standards of creative and technical service.
This has proven to be a winning approach, resulting in the company winning Academy Awards® for its work on Inception, Interstellar and most recently Ex Machina, BAFTA's for Inception, Harry Potter and The Deathly Hallows Part 2 and Interstellar, and Visual Effects Society awards for Inception, Sherlock Holmes and Interstellar.
Projects currently in production at Dneg include Thor: Ragnarok (Taika Waititi), Justice League (Zack Snyder), Pacific Rim: Uprising (Steven S. DeKnight), X-Men: The New Mutants (Josh Boone), Avengers: Infinity War (Anthony and Joe Russo), Deadpool 2 (David Leitch), M:I 6 – Mission Impossible (Christopher McQuarrie) and the sequel to Fantastic Beasts & Where To Find Them (David Yates).
Hiring Facilities: London, Vancouver, Montréal, Los Angeles, Mumbai, Chennai
Visa Restrictions: International applicants accepted for intermediate and senior positions.

www.dneg.com

At EA, we exist to Inspire the World to Play. We create amazing experiences for our players everywhere and we consider our players' experiences first in everything we do.
Creating transformational experiences requires constant innovation and brilliant, passionate people. We are developing extraordinary new game experiences by bringing together great people that combine creativity, technology, and expertise to deliver new ways to play.
EA is driving the next revolution in games.
Connect your future to ours. Inspire. Dream. Play.
Hiring Facilities: Burnaby
Visa Restrictions: International applicants welcome.

careers.ea.com

We are Framestore. We create extraordinary experiences. We combine award-winning craft and relentless creativity with tomorrow's technologies. We make the impossible possible.
We recently worked on Paddington 2, Thor: Ragnarok, Blade Runner, Guardians of the Galaxy 2 and Beauty & the Beast.
We make moving images, content, design and digital for the advertising, entertainment and film industries. We are global leaders in visual effects, having won every major industry award.
Our global team is connected through a realtime production pipeline, enabling over 1000 colleagues to collaborate on projects, wherever we are in the world.
Hiring Facilities: Montréal, London
Visa Restrictions: International applicants accepted for intermediate and senior positions.

www.framestore.com

FuseFX is an award-winning visual effects studio that provides visual effects services for film, television, commercials, games, and special venues.
FuseFX has emerged as a leader in Visual Effects for episodic television, as well as increasing work on commercials and feature film productions. FuseFX has over 300 employees across three studio locations: their flagship office in Los Angeles, CA, along with studios in New York City and Vancouver, Canada.
Today, FuseFX' three locations have over 50 television shows in production simultaneously, while also servicing various commercial and feature film projects. The company has exclusively provided Visual Effects for all the major studios, and on such productions as American Horror Story, Marvel's Agents of S.H.I.E.L.D., Luke Cage, Criminal Minds, Sons of Anarchy, Bones, Mad Men, TURN, The Blacklist, The Magicians, The Get Down and many others.
Hiring Facilities: Vancouver
Visa Restrictions: International applicants welcome for Senior level positions in the Vancouver office
www.fusefx.com

Hydraulx is a uniquely designed and operated award-winning visual effects facility based in Santa Monica, California with its branches at New Orleans and Vancouver, Canada.
As a full service visual effects house, Hydraulx has the versatility to provide high quality visual effects regardless of the size or scope of the project.
We hold to two basic tenets: hire the best artists, and keep them armed with the latest tools and technology available. The result is a highly efficient team of talented artists and consistently ground breaking work in a broad range of applications.
With less of the bureaucracy of larger companies, and a core group of in-house talent (producers, programmers, photographers & designers), we decrease overhead while increasing project flexibility.
Hiring Facilities: Vancouver
Visa Restrictions: BC and Canadian residents.

www.hydraulx.com

Based in Vancouver BC, Image Engine is a world-class visual effects studio led by a team of creative and passionate individuals who are committed to furthering the art of visual storytelling, and helping their exceptionally talented crew to push the boundaries of artistic and technical achievement.
With over 15 years in the industry and several award wins, Image Engine's impressive list of credits includes District 9, Zero Dark Thirty, Chappie, Jurassic World, Game of Thrones, Independence Day: Resurgence, Kingsglaive: Final Fantasy XV, Fantastic Beasts & Where to Find Them, Power Rangers and Logan.
Hiring Facilities: Vancouver
Visa Restrictions: International applicants welcome.

www.image-engine.com



KICKSTART ENTERTAINMENT CANADA
Kickstart is a cross-platform production company and was founded by Jason Netter in 1999. Kickstart is a proven creative production studio that matches preeminent artists with cost effective production. We are passionate about creatively collaborating with studios, agencies, brands, directors, writers, designers, and illustrators to visually tell stories.
Over the past decade, Kickstart has had its hands in every space of traditional media. Whether it is through advancing an early concept, managing a production or applying one of our many creative services, Kickstart maximizes its rich resources to bring cool ideas to life in a personalized and collaborative environment.
Our core services include development, live action production for film and television, design, animation, visual effects, integrated media, co-financing, as well as literary publishing.
We love our work. We love the people with whom we work. Kickstart is tireless in creating great content that lasts.
Hiring Facilities: Vancouver
Visa Restrictions: Various

www.kickstartent.com

We are a creative studio.
We craft spectacular visual experiences in any space, on any screen.
We have been one of the global leaders in VFX for over 25 years and counting, with industry-leading facilities in London, Vancouver, Montréal, Los Angeles, New York, Amsterdam, Bangalore, Mexico City and Shanghai.
Renowned for adding visual wonder and creative expertise to the advertising, film and entertainment industries, some of our most famous projects include blockbuster movies such as the Terminator Genisys, Guardians of the Galaxy, Man of Steel, Prometheus and Life of Pi, and famous advertising campaigns for brands such as Samsung, Coca-Cola, Sony, Three Mobile and Channel 4.
Our broad range of skill-sets provide a multitude of creative solutions, including concept design, pre-viz, shoot supervision, 2D compositing, 3D/CG effects, animation, motion design, software development, digital & experiential production, colour grading for advertising and any combination of these services.
MPC is the sum of the parts: creative partners and a range of creative solutions harnessed through a dedication to collaboration. It all comes together in our enthusiastic and talented people, working every day to be a part of creating some of the best and most inspirational work in the industry.
Hiring Facilities: Montréal, Vancouver
Visa Restrictions: International applicants welcome.

www.moving-picture.com

We are the CG studio of ON Entertainment, producer of The Little Prince (winner of the 2016 César for Best Animated Film), Mune and the highly anticipated movie, Playmobil, directed by Lino DiSalvo (Frozen and Tangled).
Hiring Facilities: Montréal
Visa Restrictions: International applicants welcome.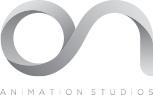 www.onanimationstudios.com

Slap Happy Cartoons is an independent, privately-held full-service 2D animation production facility based in Vancouver, Canada that provides script-to-screen creative and production services. Slap Happy's studio features a state-of-the-art thin-client / fibre connected infrastructure and is home to some of Canada's top 2D designers, storyboard artists, animators, directors, producers and writers.
Slap Happy Cartoons was founded by top animation professionals Kathy Antonsen Rocchio, Greg Sullivan, Josh Mepham And Vito Viscomi. After spending many years working on various successful productions, the four principals formed Slap Happy to realize their shared vision and passion for creating original, funny and sometimes twisted cartoons for both kids and adults. Slap Happy Cartoons offers their expertise and experience to clients all over the world, which include development and production partners Netflix, Corus Entertainment, Comedy Central, Warner Brothers Animation, Canucks Sports and Entertainment, and Knowledge Kids Network.
For more information, visit www.slaphappycartoons.com.
Hiring Facility: Vancouver
Visa Restrictions: BC residents only.

www.slaphappycartoons.com

Sony Pictures Imageworks is the Academy Award-winning visual effects and animation unit of Sony Pictures Motion Picture Group known for live-action visual effects, dynamic creature and character animation and all-CG animation. The company, headquartered in Vancouver, BC, is celebrating its 25th anniversary this year and recently completed work on Smurfs: The Lost Village for Sony Pictures Animation, the Warner Bros. feature Suicide Squad, Storks for Warner Animation Group, Columbia Pictures' Ghostbusters, Disney's Alice Through the Looking Glass and The Angry Birds Movie for Columbia Pictures and Rovio Animation. Sony Pictures Imageworks is currently in production on Columbia Pictures' Spider-Man: Homecoming, The Emoji Movie for Sony Pictures Animation, Kingsman: The Golden Circle for Fox, Meg for Warner Bros. and Warner Animation Group's Smallfoot.
Hiring Facility: Vancouver
Visa Restrictions: International applicants welcome.

www.imageworks.com

Founded in 1989 by Sam Nicholson, a distinguished cinematographer and special visual effects supervisor and producer, Stargate Studios was conceived as a high tech production company offering visual effects and production services to the film and television industries.
Today, Stargate has 10 domestic and international studios with over 150 artists, supervisors, and producers covering all areas of digital production and visual effects. Stargate Studios provides a turnkey solution to high concept film and television production and is the only independent entity which blends all the available production technologies into one fully integrated, high tech production and editorial service.
Hiring Facility: Primarily Vancouver but will gladly inform any of our other locations about any appropriate candidate
Visa Restrictions: International applicants welcome.

www.stargatestudios.net

At Stellar Creative Lab, animation is our passion. We live, breathe and love animation. CG Features, Series, Cinematics, Ride Movies, AR/VR. We bring together top talent with brilliant creative all powered with cutting-edge technology. We love the freedom of organization. A clear and structured plan creates room for outside-the-box thinking while still delivering on time and on budget.
Matchless Production Technology. Star Talent. Brilliant Creative. With over 50 years of industry experience, our artists bring to Stellar Creative Lab a depth of industry experience in features, series, specials, ride movies, commercials, VFX, game cinematics and theatrical trailers.
Hiring Facility: Vancouver
Visa Restrictions: All qualified applicants will be considered.

www.stellarcreativelab.com

Zoic Studios is an award-winning VFX company made up of accomplished artists and producers who understand story, process and relationships. Partnership, integrity and enthusiasm are our key founding principles.
Hiring Facilities: Vancouver
Visa Restrictions: International applicants accepted for intermediate and senior positions.

www.zoicstudios.com


OTHER EXHIBITORS
Capilano University has a long history of successful career training for the Animation Industry. We have intensive training courses in traditional and 3D computer animation that lead to careers in animation as designers, storyboard artists, layout artists, 3D modelers, texture artists and animators.

capgrads.blogspot.com

The IATSE is a labour union representing over 130,000 technicians, artisans and craftspersons in the entertainment industry, including live theatre, motion picture and television production, and trade shows.
www.iatse.net

For more than four decades, SIGGRAPH conferences have been at the centre of innovation in computer graphics and interactive techniques. Immerse yourself in a new generation of technology, trends and techniques at SIGGRAPH 2018. See you in Vancouver from August 12 to 16, 2018!

s2018.siggraph.org



VANCOUVER INSTITUTE OF MEDIA ARTS (VANARTS)
VanArts (Vancouver Institute of Media Arts) is one of the world's most highly respected post-secondary schools for visual, media and performing arts. Founded in 1995, VanArts offers a variety of one-year professional diploma programs in Animation, Visual Effects, Game Art & Design, Photography, Web Design, Broadcasting and Acting for Film & Television.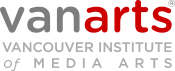 www.vanarts.com


SCHEDULE


© 2021 · Spark CG Society