SPARK ANIMATION 2017: CONFERENCE




Celebrating the Diverse World of Animation


October 28 - 29, 2017



This year's 2-day SPARK ANIMATION 2017 CONFERENCE brings together the world's most talented artists, directors and studio executives to Vancouver to examine the various forms of animation, share their priceless experiences and inspire the animation community.

The 2-day Conference will feature:
Discussions on animation in all its processes.
Panels and presentations from the world's most creative animators and directors.
Cutting-edge exposure and insight about the global art and business of animation.

SCHEDULE

Saturday
Saturday - October 28, 8:00 AM
CONFERENCE PASS
REGULAR CONFERENCE PASS 2017
Quantities are limited. Order early!
Saturday - October 28, 9:00 AM
PRESENTATION
THINKING LIKE A CHILD

moderator: Jorge R. Gutiérrez with Glen Keane
A 38-year veteran of Walt Disney Feature Animation, Glen Keane has created some of the most beloved Disney characters of all time, such as Ariel from The Little Mermaid, the Beast in Beauty & the Beast, Aladdin, Pocahontas, Tarzan, and Rapunzel. In 2012, he departed Disney to begin Glen Keane Productions as a way to further his artistic explorations in animation, design and film.
In this Keynote session, you will learn how holding onto childlike creativity is the key to remaining relevant in the constantly evolving art form of animation. Mr. Keane will share his journey, demonstrating how he has embraced new tools, from digital technology to virtual reality. These tools have allowed him to wander freely through his imagination, and have kept him "thinking like a child."
His presentation will include a screening of his latest film, Dear Basketball, a collaboration with two legends, basketball star, Kobe Bryant, and Oscar-winning composer, John Williams.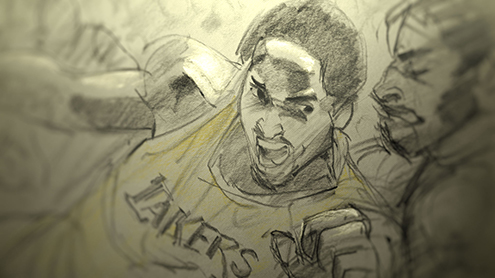 Saturday - October 28, 11:00 AM
PRESENTATION
THE CREATIVE PROCESS OF THE BREADWINNER

moderator: Kirsten Newlands with Nora Twomey
With a film that tackles difficult subject matter, Nora Twomey offers a look at the creative process of the team behind The Breadwinner. The film is a co-production between Canada, Ireland and Luxembourg, this presentation focuses on how the filmmakers planned the production to maximize the creative input from all the separate crews involved over a two-year process. Nora will also explore the two different graphic looks in the film, the reasoning behind them and their journey to the screen.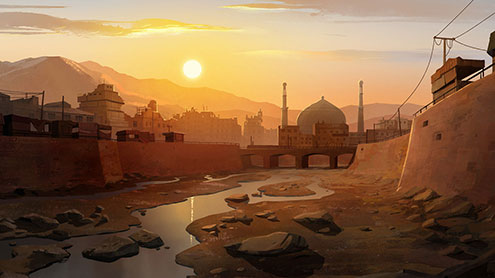 Saturday - October 28, 1:30 PM
PRESENTATION
THE MAKING OF THE OVERWATCH SHORTS

moderator: Susannah Skerl with Hunter Grant & Samuel Alicea
VENUE:
VIFF Vancity Theatre, 1181 Seymour St. (@ Davie)
In March 2016, Blizzard Entertainment released the first in a series of animated shorts set in the world of their highly popular franchise, Overwatch. Since then, six more stand-alone episodes — comprising over 50 minutes of original content in total — have been released, giving millions of viewers their first look into the background of Overwatch's most iconic heroes. To tell this much story, Blizzard Animation had to radically alter some of its production workflows and much of the technology used to produce the final episodes. The Overwatch shorts represent an entirely new, cost-effective animation pipeline that allows rich, high-quality content to be created in a fraction of the time traditionally associated with pre-rendered workflows. Blizzard shares some of the strategies, tools, and techniques employed to create a world worth fighting for in the Overwatch animated shorts.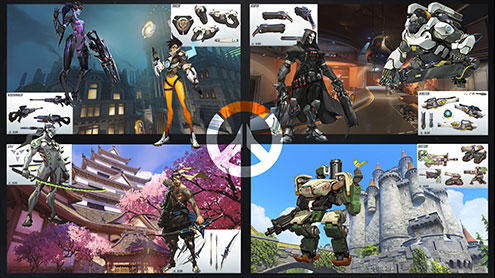 Saturday - October 28, 3:30 PM
PRESENTATION
TELLING YOUR OWN STORIES

moderator: David Burgess with Leo Matsuda
"Life is incredibly complex, there are lots of things going on in our environment and in our lives at all times, and in order to hold onto our experience, we need to make meaning out of it," says Jonathan Adler, Assistant Professor of psychology. "The way we do that is by structuring our lives into stories."
Yes, we all love listening to stories. Books, radio, television and movies are all storytelling mediums and the most original of all of these is personal storytelling. Join us as Walt Disney Animation Studio director, Leo Matsuda focuses on how our personal history can be our most powerful tool for creativity. Drawing on his own experiences for inspiration, Mr. Matsuda will show how his life events formed the basis of the WDAP short, Inner Workings and his entire work.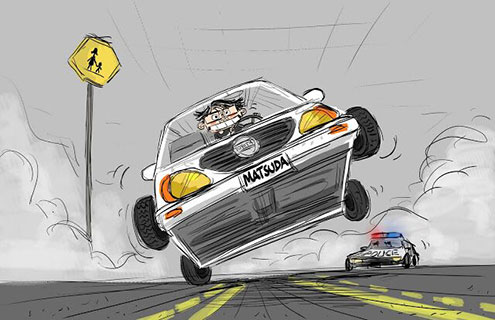 Saturday - October 28, 5:30 PM
PRESENTATION
INVISIBLE CREATURES: DISCOVERING PIXAR'S LOU

moderator: Jorge R. Gutiérrez with Dave Mullins
Join director Dave Mullins and producer Dana Murray, an as they walk audiences through the process of creating Pixar's newest short, LOU. From initial pitch through final film, Mullins and Murray will dive into the shorts-making process at Pixar, and provide a glimpse at how sometimes a story can be lost only to be found in a most unexpected place.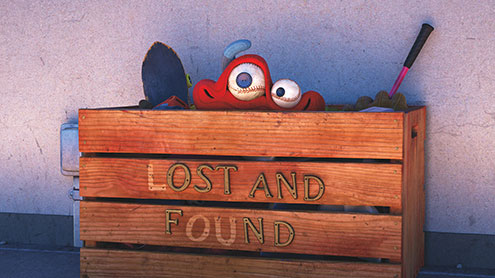 Sunday
Sunday - October 29, 9:00 AM
PRESENTATION
WALT DISNEY ANIMATION STUDIOS: VISUAL DEVELOPMENT & CHARACTER DESIGN

moderator: Jorge R. Gutiérrez with Lorelay Bové & Neysa Bové
Join artists Lorelay Bove (Gigantic, Big Hero 6, Wreck-It Ralph, Winnie the Pooh, Tangled, The Princess & the Frog) and Neysa Bove (Gigantic, Ralph Breaks the Internet: Wreck-it Ralph 2, Moana) as they share the process of visual development — including character and costume design — at Walt Disney Animation Studios.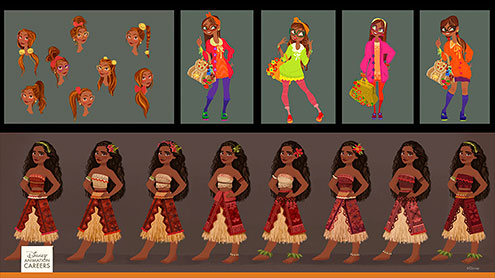 Sunday - October 29, 11:00 AM
PRESENTATION
ANIMAL LOGIC: FINDING THE CREATIVE ZEN IN THE LEGO NINJAGO MOVIE

moderator: Jeremy Stewart with Jean Pascal LeBlanc, John Rix, Joshua Nunn & Mark Theriault

"Zen won't solve a single one of our problems. What it will do is help us relate differently to what we consider problems."

Join us as we pull back the curtain to discover the mystery behind the look development, FX and lighting of The LEGO Ninjago Movie!

Hear from the team at Animal Logic as they discuss how The LEGO Ninjago Movie went from stylised comedic stop frame-inspired feature animation to real world creature and environment integration!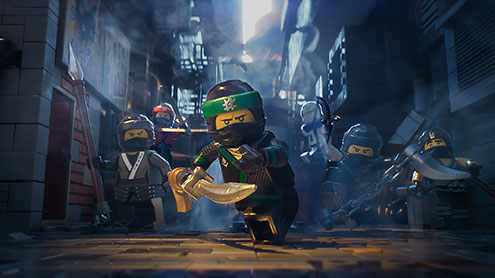 Sunday - October 29, 1:30 PM
PRESENTATION
PIXAR'S COCO: A CELEBRATION FOR THE LIVING & THE DEAD

moderator: Jorge R. Gutiérrez with Ana Ramirez
In this special look at Pixar's latest feature, Coco, see exclusive clips from the film and learn how filmmakers crafted a stunningly beautiful film about family set against the backdrop of Mexico's Dia de los Muertos celebration. Through extensive research and years spent honing the story, this presentation will illustrate the challenges and successes inherent in taking audiences on a journey that straddles both the land of the living, and the dead.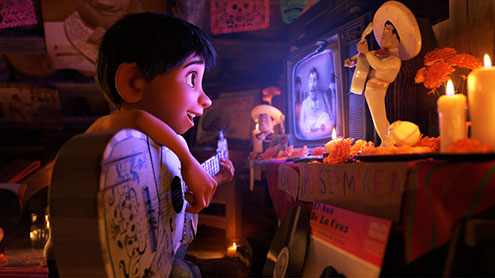 Sunday - October 29, 3:30 PM
PRESENTATION
CREATING CARTOON NETWORK'S WE BARE BEARS

moderator: Keith Blackmore with Daniel Chong
Highly talented animator and We Bare Bears creator and executive producer, Daniel Chong, discusses what it's like running an award-winning animated television show. Daniel will explore how the show has evolved over three seasons, and how he keeps this hot animated series running on top and not into the ground.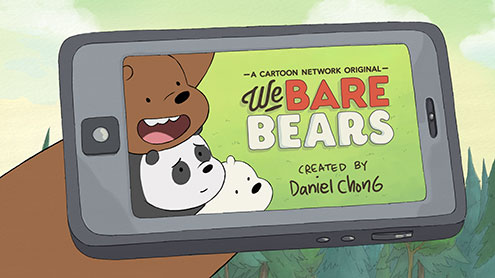 Sunday - October 29, 5:30 PM
PRESENTATION
MAKING OF GOOGLE SPOTLIGHT STORIES: SON OF JAGUAR

moderator: Larry Bafia with Jorge R. Gutiérrez & Paul Sullivan
Award-winning Google Spotlight Stories and The Book of Life Director Jorge R. Gutiérrez take us behind-the-scenes on his "super personal" new Virtual Reality short, Son of Jaguar. The themes of family and tradition permeate Son of Jaguar, as we see the once mighty masked luchador, Son of Jaguar, facing his legacy, his family and what it means to be a part of something bigger than himself.
Both heartfelt and funny, Son of Jaguar is also the perfect marriage of art and technology and will be screened in mobile VR. As Mr. Gutiérrez explained, VR is a powerful way to create "emotion and empathy by allowing the viewer to walk in someone else's shoes. That's what I wanted to do — make someone not of my culture walk in my shoes."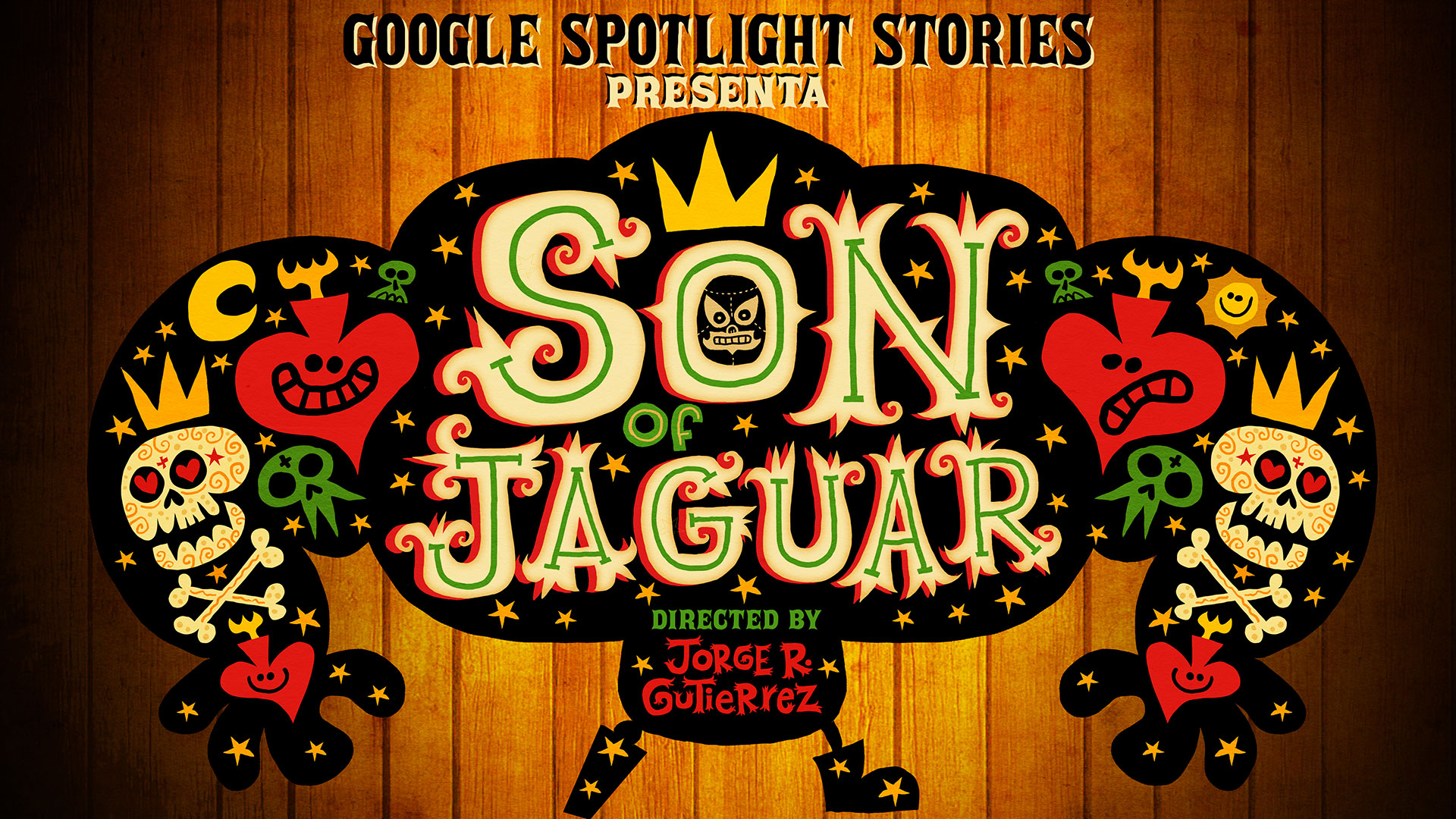 BIOGRAPHIES
Ana Ramirez
Sketch Artist // Pixar Animation Studios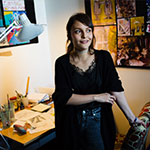 Ana Ramirez joined Pixar Animation Studios as an intern in 2013. After completing schooling at California Institute of Arts (CalArts), Ramirez returned to Pixar in 2015 as a full-time sketch artist. She is currently working on Disney•Pixar's upcoming feature film, Coco, set to release on November 22nd. As a sketch artist Ramirez works with the art departments to help develop the visual look of a film's characters, set dressings, graphics, shading and overall colour.
Prior to Pixar, Ramirez worked freelance for Google, DreamWorks TV and Jib Jab, as well as FOX. Raised in Guanajuato, México, Ramirez' primary schooling took place in Mexico and a short period in the United States. After high school, she moved to France to attend ESMA Montpellier art school, and then returned to the States to study at CalArts where she earned a Bachelor of Fine Arts degree in Film and Video.
She currently lives in Oakland, CA.
Daniel Chong
Writer, Producer, Art Department
(We Bare Bears, Inside Out, Toy Story of Terror!, Bolt)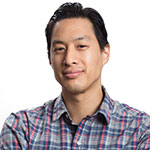 Daniel Chong is the creator of Cartoon Network Studios latest animated series We Bare Bears. The show won a BAFTA award in 2016 for Best International Children's Show. in 2014, Chong won an Annie Award for his storyboarding work on Pixar's first television special, Toy Story of Terror! His additional credits include Pixar's 2015 film Inside Out, Cars 2, and Disney Feature Animation's Bolt. A native of Southern California, he has a BFA in Illustration from Cal State Long Beach, and has attended CalArts.
Twitter: @threebarebears
IMDb.com
Dave Mullins
Director // Pixar Animation
(LOU, Up, The Incredibles, Finding Nemo)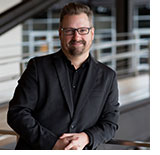 Dave Mullins joined Pixar Animation Studios in September 2000. His first project was working as a pre-production animator on the Academy Award®-winning film, Finding Nemo. From there he went on to animate on a number of Pixar feature films including Monsters Inc., The Incredibles and Ratatouille. Mullins was an animator on the Golden Globe®-winner, Cars and the short film One Man Band and worked as directing animator on another Academy Award®-winner, Up. Mullins then was tasked as a supervising animator on Cars 2, and additionally contributed his animation skills to Brave, Inside Out and The Good Dinosaur. Most recently, Mullins made his directorial debut on Pixar's new short, Lou, which opened in front of Cars 3 earlier this summer.
A life-long lover of movies, cartoons and drawing, Mullins was determined to land a job as an artist. While studying painting in art school, he found a RISC 6000 computer in the computer lab storage closet and taught himself how to use it. After creating his first animation of a walking coat hanger he was hooked. He graduated Rhode Island School of Design with a Bachelor's of Fine Art in Illustration and was able to secure his first job in the movies creating animated concession stand ads for theatres.
Prior to coming to Pixar, Mullins early resume includes such production companies as Pike Productions, The Post Group, Acclaim Entertainment, Walt Disney Animation Studios, Dream Quest Images, Digital Domain and Sony Pictures Imageworks.
Mullins currently lives in Moraga, California with his wife, their two children and dog, Pickles.
David Burgess
Animation Supervisor // Animal Logic
(The LEGO Movie 2: The Second Part, Trolls, Turbo, Megamind, Tarzan, The Lion King)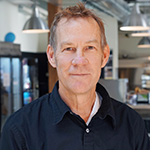 Dave has almost three decades of experience in the animation industry, working on some of the most iconic 2D and CGI animated films of our time. Dave is currently the Animation Supervisor at Animal Logic's Vancouver studio and has recently wrapped on The Lego Movie 2: The Second Part.
In 1991, Dave started at Walt Disney Feature Animation where he was an Animator and Supervising Animator on many of their most successful 2D films including Beauty & The Beast, Aladdin, The Lion King and Tarzan.
In 2001, he switched his pencil for a computer and started at PDI/DreamWorks, working as an Animator, Supervising Animator and Head Of Character Animation. His credits during this time include Shrek 2, Madagascar, Over the Hedge, Megamind and Trolls.
Dave graduated from Emily Carr University of Art + Design in Vancouver with Honours in Animation.
Glen Keane
Director // Glen Keane Productions
(Dear Basketball, Duet, Tangled, The Little Mermaid)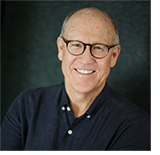 A 38-year veteran of Walt Disney Feature Animation, Glen Keane trained under Walt Disney's 9 Old Men. Glen Keane went on to create many beloved Disney characters, such as The Little Mermaid, Aladdin, The Beast, Tarzan, and Rapunzel.
In 2012, Keane departed Disney to begin Glen Keane Productions as way to further his artistic explorations in animation, design and film. He has since gone on to collaborate with Google, the Paris Ballet, Riot Games, and Green Egg Media. His most recent project is the animated film Dear Basketball, which he animated and directed in collaboration with legends Kobe Bryant and John Williams.
He is currently directing Over the Moon in partnership with Pearl Studio and Netflix. The animated feature is due to be released in 2020.
Hunter Grant
Animation Supervisor // Blizzard Entertainment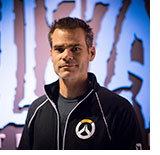 Hunter Grant has been working in video games and film for over 17 years. In 2005, Hunter joined Blizzard Entertainment where he has contributed to such titles as World of Warcraft, Diablo III, StarCraft 2, Heroes of the Storm, Hearthstone, and Overwatch. In 2014, Hunter became an Animation Supervisor for the Blizzard Animation team, (formally known as Blizzard Cinematics).
After graduating from Bowling Green State University with a BFA in 1999, Hunter moved from Ohio to California. He began his career at 3DO as a Modeler/Animator. Since then he has worked at Electronic Arts, Interplay, and Omation before joining Blizzard Entertainment.
In addition to being an Animation Supervisor, Hunter also travels the world giving lectures and workshops to inspire and teach the next generation of animators.
www.huntergrant.com
www.blizzard.com
www.playoverwatch.com
@SplineSurfer
Jean Pascal LeBlanc
Look Development Supervisor // Animal Logic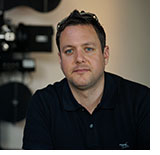 Jean-Pascal (JP) Leblanc has two decades of experience as a dedicated professional in the Animation and VFX industry. As a graduate from Montreal's NAD School of Digital Arts, Animation and Design in the late 90s, he began his career as a digital artist for Tube Images, working on advertising campaigns and television projects.
In 2003, JP moved to Australia working at Animal Logic as Surfacing Supervisor for Happy Feet. Since then JP's film career has flourished with a number of animated and VFX films on which he has both worked and supervised the Surfacing department. With an added couple of years spent in the UK at MPC working on 10000BC and Narnia's Prince Caspian, JP returned to Animal Logic in 2008 and is currently working as the studio's Look Development Supervisor. Whilst leading a team of artists he is also directly involved with the company's RnD team, developing the proprietary software that has been enhancing the visual quality of Animal Logic's films.
Unique procedural tools, photo realistic shading development and a novel renderer have come to fruition during JP's time at Animal Logic as a means to meet the challenging look development requirements of films such as Walking With Dinosaurs, The LEGO Movie, The LEGO Batman Movie, The LEGO Ninjago Movie and Peter Rabbit. JP remains passionate about his craft within the industry as it demands both artistic and technical skills. He continues to push the boundaries and to progress the development of photo realistic techniques.
Jeremy Stewart
Animation Supervisor // Double Negative
(Jurassic World, Star Trek Beyond, Chappie, Sucker Punch)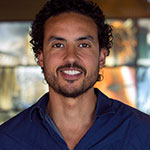 Jeremy Stewart is one of the cutting edge animation supervisors at Double Negative. He has over seventeen years experience in the visual effects industry, working on films such as Star Trek Beyond and Jurassic World.
Most recently, he was Animation Supervisor for Alex Garlands' (Director of VFX Oscar-winner 2016 for Ex-Machina) next Sci-fi Film Annihilation, and currently is an Animation Supervisor for the huge VFX creature film, Pacific Rim: Uprising.
Jeremy is a graduate of Vancouver Film School's Animation and VFX program in 2000. Since then, Jeremy has developed a phenomenal animation skill set, working for feature films including Charlotte's Web, Happy Feet, Sucker Punch, The Thing, in formats from Previs, TV as well as diverse feature animation productions.
He also works independently on his own projects, picking up a LEO Award for best VFX in a Short Drama in 2017, and an Animation Award in 2014 at the Canada International Film Festival.
John Rix
CG Supervisor // Animal Logic

John Rix is a CG Supervisor at Animal Logic • Vancouver, working on The LEGO Movie Sequel.
With over 20 years experience, John is an industry veteran with a background in Design & Photography, and is passionate about the productive collaboration between art, technology and business in all aspects of production, artist tools and pipelines.
His previous roles have included Art Director, Technical Manager, Pipeline Supervisor in the areas of Commercial Post Production, Games, Visual Effects and Animation. John's credits include: The LEGO Ninjago Movie, Pan, The Divergent Series: Insurgent, Jupiter Ascending, The Grandmaster, Maleficent, Godzilla, 300: Rise of an Empire, Bob's Burgers, Teenage Mutant Turtles, FIFA Soccer and NBA Live.
Over the last 10 years, John has been active in the local SIGGRAPH chapter in support of the artist community across studios and genres.
Jorge R. Gutiérrez
Director // Google Spotlight Stories
(Son of Jaguar, The Book of Life, El Tigre: The Adventures of Manny Rivera)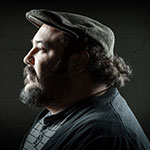 Jorge R. Gutiérrez is a painter, writer and director born in Mexico City and raised in Tijuana. Gutierrez, a CalArts grad, is the creator and director of films, cartoons, and paintings inspired by his deep love for Mexican pop and folk culture. He and his wife Sandra Equihua created the multiple Emmy award-winning animated television series, El Tigre: The Adventures of Manny Rivera for Nickelodeon, and co-wrote and directed The Book of Life for Reel FX and 20th Century Fox. Most recently he created and directed Son of Jaguar for Google Spotlight Stories and is attached to the upcoming Billion Brick Race Lego film from Warner Bros. Animation.
Joshua Nunn
Lighting Supervisor // Animal Logic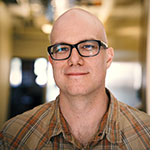 Joshua Nunn has worked with Animal Logic for over a decade. Based in our Vancouver studio, Josh is a Lighting Supervisor working on The LEGO Movie Sequel.
Originating from Sydney, Australia, he graduated from Southern Cross University with a passion for Lighting, working in both Visual FX and feature animation.
Josh thrives on the creative and often challenging process of visual storytelling in feature animation. He enjoys the complete control over the images that the medium allows, from lighting through to the final composited sequences that we see on the big screen.
Josh's earlier credits include Happy Feet, The LEGO Movie, The LEGO Batman Movie, The LEGO Ninjago Movie, Avengers: Age of Ultron, Legend of the Guardians: The Owls of Ga'Hoole, Sucker Punch and Baz Luhrmann's Australia.
Keith Blackmore
Faculty // Vancouver Film School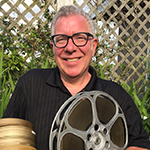 Keith Blackmore has been a passionate educator, cheerleader and a voice for all things animated in the Vancouver area for almost 30 years. As an active member of the local SIGGRAPH chapter and one of the producers of the SPARK Animation Festival, Keith has presented, interviewed and moderated at many festivals and studios. He has educated, entertained and inspired students in the history of animation and media studies at the Vancouver Film School for over 25 years. When he's not teaching, talking or reading about animation, he's watching it.
Kirsten Newlands
SVP, Animation Production // DHX Media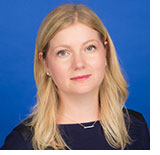 As Senior Vice President of Animation Production for DHX Media, Kirsten is a passionate leader who has executive produced more than 800 half hours of animated children's television, including popular hits such as My Little Pony, The Deep, Kid vs Kat and Cloudy with a Chance of Meatballs and the recently announced series Megaman. Most recently she led the team on DHX's first animated feature film My Little Pony: The Movie, voiced by Emily Blunt, Kristin Chenoweth, Liev Schreiber, Sia, Taye Diggs and Zoe Saldana.
Managing all animation production activities for DHX, she oversees the robust production slate of both DHX wholly-owned properties, as well as the work for hire business. Kirsten's enthusiasm to nurture the creative artistry of the studio's productions has positioned DHX as a key player internationally in the creation of kids' content. She currently oversees and manages the growing operations across two studios with a combined eighteen animated series in production.
Before moving into animation production 12 years ago, Kirsten held a range of production roles on live-action feature films and television series. She was actively involved in CineCity, CHUM Television's commitment to the local film community to help emerging visible minority and aboriginal filmmakers produce short, dramatic films in the province of British Columbia. She is a Founding member of Drawn Together Vancouver, a past board member of Women in Film and Video Vancouver, is a graduate of the National Screen Institute's Totally Television Programme, and of the Canadian Film Centre's Producer's Lab.
Larry Bafia
Director, Master of Digital Media Program // Centre for Digital Media
(Mission Impossible II, Antz, Batman & Robin, Mars Attack!)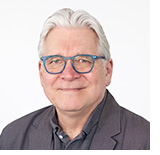 As Commercial Animation Director at PDI/DreamWorks, Larry directed commercials for top clients, Coca-Cola, Sega, Intel, Kraft, Target, Circle K, and Saturn. He was Sequence Lead Animator on Antz, Batman & Robin, A Simple Wish, and on the effects team for Mission Impossible II, Forces of Nature, and The Peacemaker. At Warner Brothers, Larry was Lead Animator for the Stop-Motion Division on Tim Burton's feature, Mars Attacks.
Larry started his stop-motion and Claymation career at the Will Vinton Studios, working on the California Raisins, Michael Jackson's Moonwalker, The Globeheads and commercial projects, then moving into CGI, animating characters for Chips Ahoy!, Raid and Fanta.
While he was Department Head of Animation and Visual Effects at the Vancouver Film School, the program was ranked 5th in the world by 3D World magazine.
Leo Matsuda
(Inner Workings, Zootopia, Big Hero 6, Wreck-it Ralph)

Director, Leo Matsuda, worked as a story artist on Walt Disney Animation most recent feature film, Zootopia, as well as 2014's Oscar-winning film Big Hero 6. Matsuda was nominated for an Annie Award for Outstanding Achievement, Storyboarding in an Animated Feature Production for his work on 2012's Oscar-nominated Wreck-It Ralph.
Prior to joining Walt Disney Animation, Matsuda worked in the character layout department on The Simpson's Movie at 20th Century Fox. He was a junior story artist for Rio at Blue Sky Studios, and was a story intern at Pixar Animation Studios.
Leo recently directed the short film Inner Workings that debuted in front of Walt Disney's Animated Feature Film, Moana and now is developing his own ideas and focusing solely on directing.
leomatsuda.tumblr.com
Twitter: @leomatsuda99
IMDb.com
Lorelay Bové
Visual Development Artist // Walt Disney Animation
(Gigantic, Big Hero 6, Wreck-It Ralph, Winnie the Pooh, Tangled, The Princess & the Frog)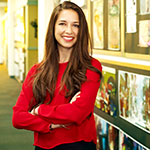 Lorelay Bové was born in Spain and raised in the Principality of Andorra between France and Spain. She moved with her family to Los Angeles when she was 14 years old and is fulfilling a childhood dream of being an artist at the Walt Disney Animation Studios. Bové graduated from CalArts in 2007, completing an internship at Pixar Animation Studios in Emeryville. Lorelay then started in the visual development department in August 2007 as a trainee. She has worked on Walt Disney Animation Studios' musical comedy The Princess and the Frog doing visual development, colour characters and costumes, props, backgrounds and end-credit sequence art and designs. Lorelay has also worked on Tangled, as well as the Tangled Ever After short, on the short The Ballad of Nessie, Winnie the Pooh, Prep & Landing, on Wreck-It Ralph doing visual development as Lead Designer in Sugar Rush, on Big Hero 6, and the Frozen short, as a visual development artist.
Her inspiration includes her father who is an artist in his own right, as well as her tight knit family, Disney classic films, old Hollywood movies, her native Spain and her travels. Bové has also illustrated the Toy Story picture book, The Princess & the Frog Little Golden book, the Wreck-It Ralph Little golden book, the Monsters University Fearbook picturebook, and Disney Animation Studios Artist showcase series "No Slurping, No Burping."
Mark Theriault
FX Supervisor // Animal Logic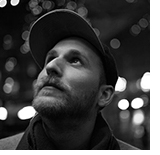 Mark Theriault is the FX Supervisor at Animal Logic • Vancouver.
Graduating from Columbia College Chicago with a BFA in Film, Mark started his career working for advertising agencies in Chicago. After his move to Visual FX, he has accumulated a broad spectrum of industry experience, such as on-set work, feature animation, video game cinematics, TV, and feature films.?
Prior to becoming the FX Supervisor at Animal Logic on The LEGO Movie Sequel, Mark worked with ILM, Image Engine, DreamWorks Animation, Prime Focus, and Blur Studios. Some of Mark's credits include: Star Wars – Force Awakens, Warcraft, The Teenage Mutant Ninja Turtles, Chappie, TRON Legacy, Peabody & Sherman, Halo, and Bioshock.
Neysa Bové
(Gigantic, Ralph Breaks the Internet: Wreck-it Ralph 2, Moana)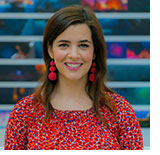 Neysa Bové is a visual development costume artist born and raised in Andorra, Spain.
Bové studied Fashion Design at FIDM (The Fashion Institute of Design and Merchandising) and later took courses at CalArts' animation department. After a Costume Design internship at Walt Disney World, Neysa began her career working at Disney Consumer Products. She has since designed Barbie dolls for Mattel, and now puts her costume talents to work at Disney Feature Animation. Her very first film contribution doing visual development/costume design was on Disneyés Moana. Since then she's helped out on Wreck-It Ralph 2 and now is working on Gigantic.
Nora Twomey
Co-founder, Creative Director // Cartoon Saloon
(The Breadwinner, Song of the Sea, The Secret of Kells)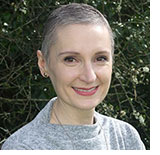 As a Creative Director at Cartoon Saloon, Nora oversees the development of the company's slate of productions such as Puffin Rock, the pre-school series narrated by Chris O'Dowd and acquired by Netflix. Nora directed the multi-award winning short films From Darkness and Cúilín Dualach [Backwards Boy].
Nora was Co-Director of Cartoon Saloon's Oscar nominated animated feature The Secret of Kells and Head of Story on their Oscar nominated Song of the Sea.
Nora has just finished directing The Breadwinner, a feature adaptation of Deborah Ellis' best-selling children's novel. The screenplay is written by Anita Doron and Angelina Jolie is among the film's executive producers. The animated film will be premiering at Toronto International Film Festival September 2017.
Paul Sullivan
Production Designer // Google Spotlight Stories
(Lego Billion Brick Race, Ghostbusters, The Book of Life, Tomb Raider, Afro Samurai)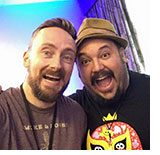 Being drawn to film and storytelling through images, Paul attended Rocky Mountain College of Art and Design in Denver Colorado where he received his BFA in Illustration and animation with honours. This led him to work in the entertainment industry in 2002. He started his professional career working on independent documentaries and illustrating for magazines. He then moved to San Francisco, CA. where he spent several years working on a variety of entertainment projects in games and film both as an artist and Art Director. He has done work for Sony, Fox, DreamWorks, Warner Bros. and Reel FX, Namco Bandai, Crystal Dynamics, Activision. Titles including: Ghostbusters (in production), Scooby Doo (in production), Kong the Beginning (in production), The Book of Life, Megamind to name a few. Some game titles include Tomb Raider, Afro Samurai, X-men 3, Iron Man and Sly Cooper among others. Sullivan has also been Nominated and won awards at the Annies, Spectrum and Expose. His work has also been featured in numerous publications including Spectrum, Expose, ImagineFX and has done book covers for Harper Collins and Penguin Random House. Tapping into both his game and film background. He jumped into the VR space as the Production Designer on The Son of Jaguar by writer/ Director Jorge Gutiérrez in collaboration with Google and Reel FX animation studios.
Samuel Alicea
Project Lead Surfacing Artist // Blizzard Entertainment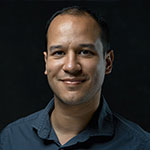 Samuel Alicea was raised in the Island of Puerto Rico where little to no computer VFX existed at the time. Sam's passion has always been making monsters, aliens, robots, angels, demons and heroes, making Blizzard a perfect hub to express his creativity. He joined Blizzard Entertainment in 2013 as part of the newly formed surfacing team at the time for the cinematics department. After helping build the texturing and look-development pipeline, he's been leading his team in multiple cinematics including the Overwatch episodes.
Prior to Blizzard, Sam spent multiple years in the film industry working as a lighter, texture painter, sculptor and groomer for Rhythm & Hues, Sony Pictures Imageworks and Digital Domain. His work can be seen on the characters and environments for movies such as The Incredible Hulk, Iron Man 3, Men in Black 3, The A-Team and Green Lantern.
Sam is still a kid at heart, a hardcore gamer, and an all-around geek for technology. For the past years, he's been going to colleges giving presentations to energize and inspire students, and to share what he's learned so far.
Susannah Skerl
Art Manager // Archiact

Su has worked in game development and digital media as an artist, project manager, educator, evangelist and 'Nerd Whisperer' for 20 years. Credits include console and PC titles, mobile and social games. In addition to pursuing a Management of Technology MBA at SFU, she currently works at Vancouver VR / AR studio Archiact as an Art Manager.

© 2022 · Spark CG Society