SPARK ANIMATION 2017: CONFERENCE
Celebrating the Diverse World of Animation
October 28 - 29, 2017
This year's 2-day SPARK ANIMATION 2017 CONFERENCE brings together the world's most talented artists, directors and studio executives to Vancouver to examine the various forms of animation, share their priceless experiences and inspire the animation community.
The 2-day Conference will feature:
Discussions on animation in all its processes.
Panels and presentations from the world's most creative animators and directors.
Cutting-edge exposure and insight about the global art and business of animation.

SCHEDULE

Saturday
Saturday - October 28, 8:00 AM
CONFERENCE PASS
REGULAR CONFERENCE PASS 2017
Quantities are limited. Order early!
Saturday - October 28, 9:00 AM
PRESENTATION
THINKING LIKE A CHILD

with Jorge R. Gutiérrez · Moderated by Glen Keane
A 38-year veteran of Walt Disney Feature Animation, Glen Keane has created some of the most beloved Disney characters of all time, such as Ariel from The Little Mermaid, the Beast in Beauty & the Beast, Aladdin, Pocahontas, Tarzan, and Rapunzel. In 2012, he departed Disney to begin Glen Keane Productions as a way to further his artistic explorations in animation, design and film.
In this Keynote session, you will learn how holding onto childlike creativity is the key to remaining relevant in the constantly evolving art form of animation. Mr. Keane will share his journey, demonstrating how he has embraced new tools, from digital technology to virtual reality. These tools have allowed him to wander freely through his imagination, and have kept him "thinking like a child."
His presentation will include a screening of his latest film, Dear Basketball, a collaboration with two legends, basketball star, Kobe Bryant, and Oscar-winning composer, John Williams.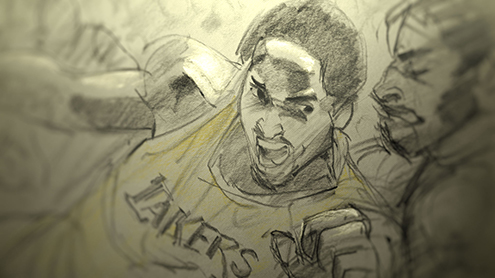 Saturday - October 28, 11:00 AM
PRESENTATION
THE CREATIVE PROCESS OF THE BREADWINNER

with Kirsten Newlands · Moderated by Nora Twomey
With a film that tackles difficult subject matter, Nora Twomey offers a look at the creative process of the team behind The Breadwinner. The film is a co-production between Canada, Ireland and Luxembourg, this presentation focuses on how the filmmakers planned the production to maximize the creative input from all the separate crews involved over a two-year process. Nora will also explore the two different graphic looks in the film, the reasoning behind them and their journey to the screen.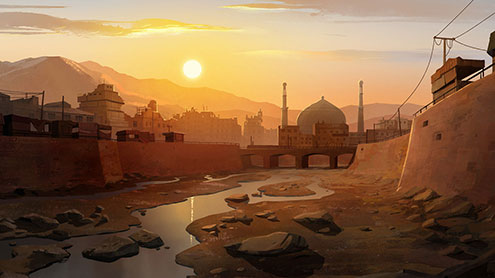 Saturday - October 28, 1:30 PM
PRESENTATION
THE MAKING OF THE OVERWATCH SHORTS

with Susannah Skerl · Moderated by Hunter Grant & Samuel Alicea
VENUE:
VIFF Vancity Theatre, 1181 Seymour St. (@ Davie)
In March 2016, Blizzard Entertainment released the first in a series of animated shorts set in the world of their highly popular franchise, Overwatch. Since then, six more stand-alone episodes — comprising over 50 minutes of original content in total — have been released, giving millions of viewers their first look into the background of Overwatch's most iconic heroes. To tell this much story, Blizzard Animation had to radically alter some of its production workflows and much of the technology used to produce the final episodes. The Overwatch shorts represent an entirely new, cost-effective animation pipeline that allows rich, high-quality content to be created in a fraction of the time traditionally associated with pre-rendered workflows. Blizzard shares some of the strategies, tools, and techniques employed to create a world worth fighting for in the Overwatch animated shorts.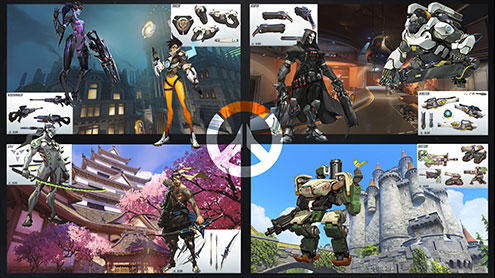 Saturday - October 28, 3:30 PM
PRESENTATION
TELLING YOUR OWN STORIES

with David Burgess · Moderated by Leo Matsuda
"Life is incredibly complex, there are lots of things going on in our environment and in our lives at all times, and in order to hold onto our experience, we need to make meaning out of it," says Jonathan Adler, Assistant Professor of psychology. "The way we do that is by structuring our lives into stories."
Yes, we all love listening to stories. Books, radio, television and movies are all storytelling mediums and the most original of all of these is personal storytelling. Join us as Walt Disney Animation Studio director, Leo Matsuda focuses on how our personal history can be our most powerful tool for creativity. Drawing on his own experiences for inspiration, Mr. Matsuda will show how his life events formed the basis of the WDAP short, Inner Workings and his entire work.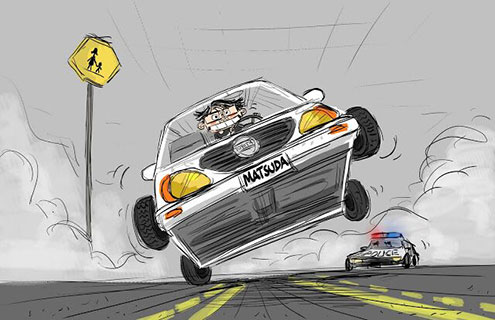 Saturday - October 28, 5:30 PM
PRESENTATION
INVISIBLE CREATURES: DISCOVERING PIXAR'S LOU

with Jorge R. Gutiérrez · Moderated by Dave Mullins
Join director Dave Mullins and producer Dana Murray, an as they walk audiences through the process of creating Pixar's newest short, LOU. From initial pitch through final film, Mullins and Murray will dive into the shorts-making process at Pixar, and provide a glimpse at how sometimes a story can be lost only to be found in a most unexpected place.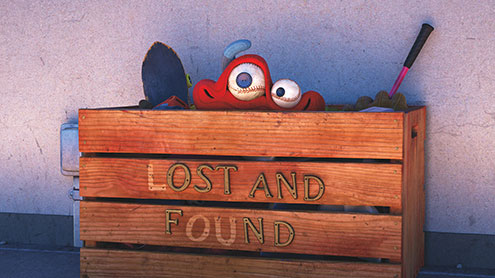 Sunday
Sunday - October 29, 9:00 AM
PRESENTATION
WALT DISNEY ANIMATION STUDIOS: VISUAL DEVELOPMENT & CHARACTER DESIGN

with Jorge R. Gutiérrez · Moderated by Lorelay Bové & Neysa Bové
Join artists Lorelay Bove (Gigantic, Big Hero 6, Wreck-It Ralph, Winnie the Pooh, Tangled, The Princess & the Frog) and Neysa Bove (Gigantic, Ralph Breaks the Internet: Wreck-it Ralph 2, Moana) as they share the process of visual development — including character and costume design — at Walt Disney Animation Studios.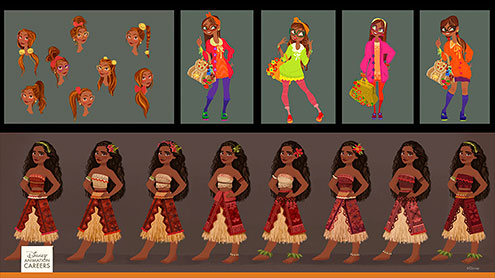 Sunday - October 29, 11:00 AM
PRESENTATION
ANIMAL LOGIC: FINDING THE CREATIVE ZEN IN THE LEGO NINJAGO MOVIE

with Jeremy Stewart · Moderated by Jean Pascal LeBlanc, John Rix, Joshua Nunn & Mark Theriault
"Zen won't solve a single one of our problems. What it will do is help us relate differently to what we consider problems."
Join us as we pull back the curtain to discover the mystery behind the look development, FX and lighting of
The LEGO Ninjago Movie
!
Hear from the team at Animal Logic as they discuss how The LEGO Ninjago Movie went from stylised comedic stop frame-inspired feature animation to real world creature and environment integration!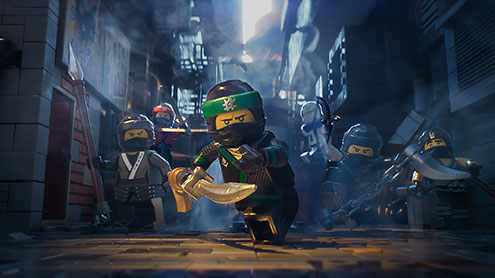 Sunday - October 29, 1:30 PM
PRESENTATION
PIXAR'S COCO: A CELEBRATION FOR THE LIVING & THE DEAD

with Jorge R. Gutiérrez · Moderated by Ana Ramirez
In this special look at Pixar's latest feature, Coco, see exclusive clips from the film and learn how filmmakers crafted a stunningly beautiful film about family set against the backdrop of Mexico's Dia de los Muertos celebration. Through extensive research and years spent honing the story, this presentation will illustrate the challenges and successes inherent in taking audiences on a journey that straddles both the land of the living, and the dead.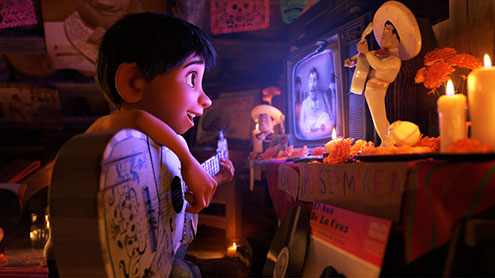 Sunday - October 29, 3:30 PM
PRESENTATION
CREATING CARTOON NETWORK'S WE BARE BEARS

with Keith Blackmore · Moderated by Daniel Chong
Highly talented animator and We Bare Bears creator and executive producer, Daniel Chong, discusses what it's like running an award-winning animated television show. Daniel will explore how the show has evolved over three seasons, and how he keeps this hot animated series running on top and not into the ground.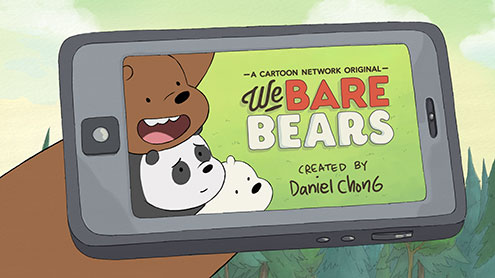 Sunday - October 29, 5:30 PM
PRESENTATION
MAKING OF GOOGLE SPOTLIGHT STORIES: SON OF JAGUAR

with Larry Bafia · Moderated by Jorge R. Gutiérrez & Paul Sullivan
Award-winning Google Spotlight Stories and The Book of Life Director Jorge R. Gutiérrez take us behind-the-scenes on his "super personal" new Virtual Reality short, Son of Jaguar. The themes of family and tradition permeate Son of Jaguar, as we see the once mighty masked luchador, Son of Jaguar, facing his legacy, his family and what it means to be a part of something bigger than himself.
Both heartfelt and funny, Son of Jaguar is also the perfect marriage of art and technology and will be screened in mobile VR. As Mr. Gutiérrez explained, VR is a powerful way to create "emotion and empathy by allowing the viewer to walk in someone else's shoes. That's what I wanted to do — make someone not of my culture walk in my shoes."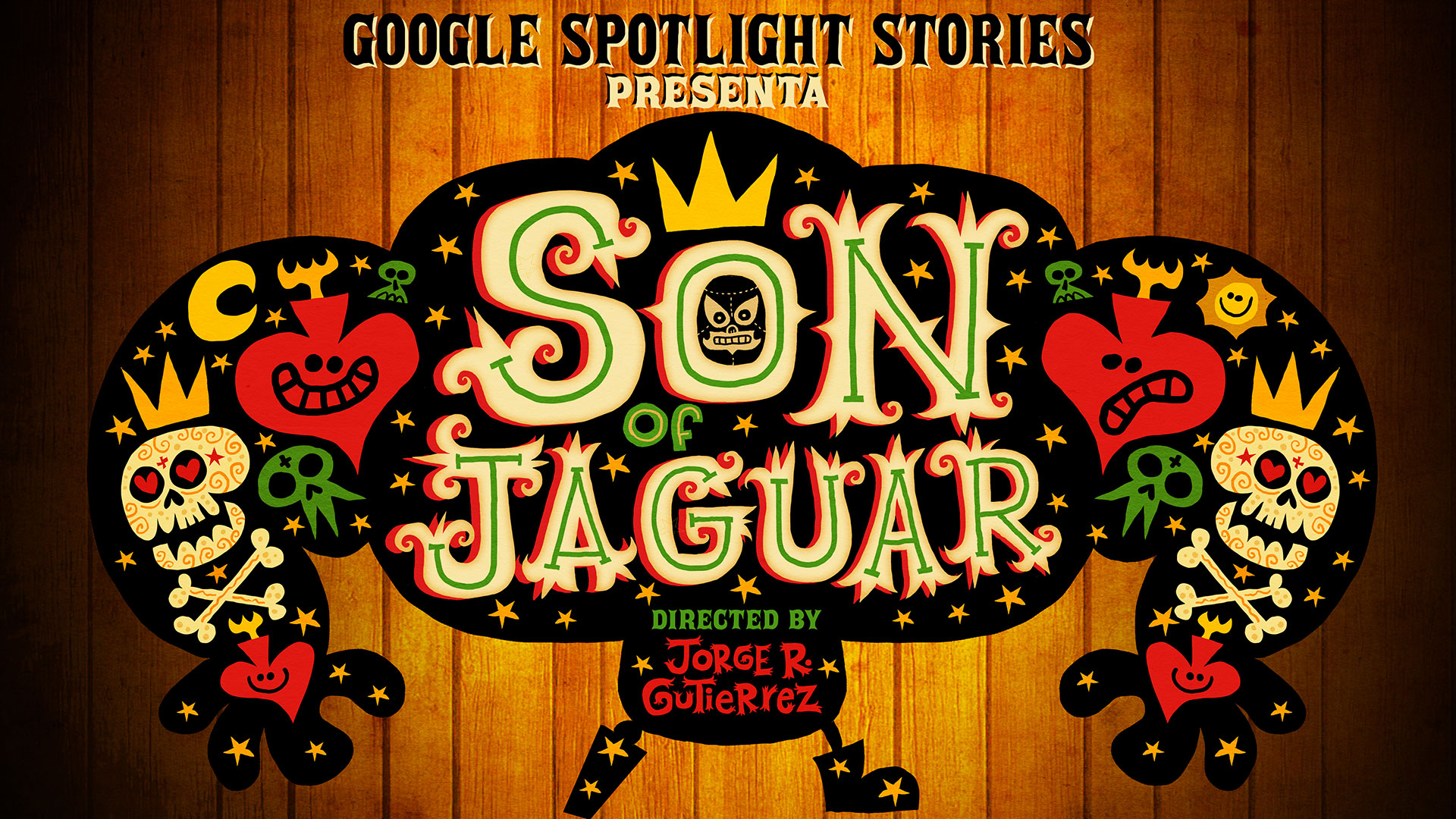 BIOGRAPHIES

© 2023 · Spark CG Society