CAREER FAIR & EXHIBITION




SPARK ANIMATION 2016


October 22 - 23, 2016


ONLINE RESERVATIONS ARE NOW CLOSED.
DROP-INS WELCOME! THANK YOU.
ATTENTION EVERYONE: NEW VENUE!!!
The conference and career fair are moving to the Sheraton Wall Centre, 1088 Burrard Street, Vancouver, Canada.

ABOUT THE CAREER FAIR
The SPARK CG Career Fairs are free to attend and give animation and VFX pros and students a top-rate opportunity to connect with the world's 5-star film and television studios staffing up for projects. Wee but mighty, this job fair is your opportunity to get past the front door and meet the decision makers on internationally acclaimed productions seen by millions of people around the world.

We give you one-on-one time with studios. You're not just handing off a resume and a reel. This is about relationships, building strong ones for today and down the road.

Every year, hundreds attend the SPARK CG Career Fairs. So, in order to make sure everyone gets an opportunity to meet with studios and recruiters, please follow the guidelines below when registering:


REGISTRATION GUIDELINES
Registering here guarantees you entry. You can register in person. But, that is first-come first-served.
Only register yourself to attend.
Only register for ONE (1) 90-minute session. If you register for more, your registrations will be cancelled.
Tell other people about the job fair. Tweet using our hashtag #SPARK2016 and be sure to fan us on Facebook to keep up with the hot line-up of studios, presentations, films and more.
Bring your resume and reel to the career fair. Make the most of the chance to meet these folks. They want to meet you!
Now go, register. We'll take care of the rest. Need to make a change? E-mail us at hello@sparkcg.ca



PARTICIPATING STUDIOS FOR SATURDAY OCTOBER 22:
PARTICIPATING STUDIOS FOR SUNDAY OCTOBER 23:
OTHER EXHIBITORS:

Please check regularly to discover more studios that will be looking to hire you! Stay tuned.



Established in 1991, Animal Logic is one of the world's most highly respected digital production studios, producing award-winning design, animation and visual effects for the film and television industries.
Animal Logic's film credits include The Lego® Movie, Avengers: Age of Ultron, Insurgent, Unbroken, Walking with Dinosaurs: The Movie, The Great Gatsby, The Hunger Games: Catching Fire, The Matrix, Legend of the Guardians: The Owls of Ga'Hoole, 300, Happy Feet and House of Flying Daggers. Animal Logic recently finished production on Chen Kaige's, Monk Comes Down the Mountain (2015), and is currently in production on Allegiant – Part 1 (2016), LEGO Batman (2017) and Ninjago (2017), as well as The LEGO Movie Sequel (2018).
As part of the Animal Logic group of companies, Animal Logic Entertainment is developing a strong slate of innovative, commercially minded, story driven projects stamped with the visual and technical innovation that has become the hallmark of the studio's work. The development slate, while eclectic and diverse, has a core focus on tent pole, 4-quadrant feature animation and hybrid animation projects as well as filmmaker driven and visually arresting live action films.
With studios in Sydney, Los Angeles and Vancouver, and represented by CAA, Animal Logic continues to forge new partnerships and collaborations with leading studios and filmmakers to develop and produce stories that resonate with a global audience. For more information visit our website.
Hiring Facilities: Vancouver, Sydney
Visa Restrictions: All qualified candidates will be considered for opportunities.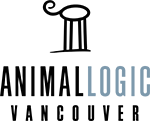 www.animallogic.com

Award-winning Atomic Cartoons is an full-service animation studio located in Vancouver's busy Animation District and beautiful downtown Kelowna. Atomic creates, produces and finances animation for television series, commercials and music videos. Atomic Cartoons' directors Mauro Casalese, Rob Davies, Trevor Bentley and Rob Simmons head-up a landmark studio that includes some of Canada's most creative animators, directors, producers and writers. Adept at multiple genres and animation styles, Atomic Cartoons is recognized internationally as one of the leading animation studios in North America.
Since its inception over 16 years ago, Atomic Cartoons has become well known for its dazzling creative talents and battle-proven production pipeline for clients such as Cartoon Network, Nickelodeon, Walt Disney and Marvel Animation to name a few. Also notable is Atomic's unparalleled success with its homegrown shows, including Pirate Express and hit Atomic Betty, seen in over 180 territories and garnering Atomic worldwide kudos among them the Annie, Leo, Gemini and Bafta awards. Currently we have multiple productions underway and many more in development.
We looking for experienced 3D and 2D talent.
Hiring Facilities: Vancouver and Kelowna
Visa Restrictions: Must be Canadian Citizen or Permanent Resident. BC Residents preferred.

www.atomiccartoons.com

Bardel is a fully integrated entertainment company specializing in developing, producing and distributing award winning, audience driven content. Led by its founders Barry Ward and Delna Bhesania, Bardel is recognized as one of the World's leading animation and digital media companies with operations in 3 locations in Canada. For over 25 years, Bardel has attained a successful track record of producing quality family entertainment for some of the world's most recognized entertainment brands.
Bardel is an artist driven studio empowered with a proprietary production management system and experienced executive team, able to oversee multiple productions running concurrently for theatrical, direct-to-video and television, as well as web based interactive and mobile projects.
Bardel currently has 10 television series in production for with partners such as DreamWorks, Nickelodeon, Disney, Warner Bros. and Adult Swim/Cartoon Network.
Hiring Facilities: Vancouver, Kelowna
Visa Restrictions: International applicants welcome.

www.bardel.ca

After years of producing hugely successful independent films, Bron Animation, Inc. ("Bron") has put together an incredible crew to create, develop, produce, and uniquely exploit CG animated motion pictures, series television, and holiday specials. The senior creative, technical and finance group have led teams and driven the creative on some of the most important feature animation projects in history. Having developed a unique 'independent film' approach to production, Bron strives to create stylized, funny, original and dynamic projects at a remarkable price. Bron's own internal technical development and efficiencies in production methodology make this possible. As non-service providers, we own or co-own all our projects ensuring that our team has creative independence and control from start to finish.
Currently, Bron is in production on its first animated feature film Henchmen. The creative is being led by co writer/director Adam Wood and supported by the talented writer Dennis McNicholas as well as our incredible creative collaborators at Gary Sanchez Productions (Will Ferrell, Adam McKay and Chris Henchy). The film will have major theatrical distribution and marketing partners globally, supported by ancillary lines which will include but not be limited to merchandising, licensing, music, publishing, apparel, online and mobile apps and games.
Hiring Facilities: Vancouver
Visa Restrictions: Canadian and BC residents encouraged to apply. International applicants welcome to apply for intermediate to senior positions.

www.bronanimation.com

At Cinesite, we work with filmmakers around the world to bring their vision to life. We have produced BAFTA and Oscar award-winning visual effects, and have won an Emmy as well as several nominations.
Recent works include Independence Day: Resurgence, Captain America: Civil War, The Revenant, Spectre and Ant-Man to name a few. In 2014, we added a Feature Animation division to our business. We are currently co-producing a slate of full-CG animated features out of our Montreal studio, our first project, Charming is now complete and the second, Gnome Alone is currently in production. Our animators, supervisors and technical directors are highly experienced in creating ambitious, original work that delights audiences.
We will attend SPARK ANIMATION this year, where we will be showcasing our work and talking about our current availabilities and exciting projects in Montreal.
Hiring Facilities: Montréal
Visa Restrictions: International applicants accepted for intermediate and senior positions.

www.cinesite.com

DHX Media is recognized worldwide for our diverse original properties and our work on some of the top brands in children's entertainment. But we create more than just animation. We build worlds and experiences across all platforms from TV and games to online and mobile. Our staff dig into a wide variety of projects, from action to comedy and preschool to tween, and they get to enjoy awesome benefits and company events while they're at it. With some of Canada's top artists, writers and producers on our team, our studios are bursting with creative energy. So what are you waiting for? Come join us!
Hiring Facilities: Vancouver, Halifax
Visa Restrictions: International applicants welcome for intermediate and senior positions.

www.dhxmedia.com

Founded in 1993, Digital Domain is one of the largest and most influential visual effects studios in the world. The company and its artists have produced industry-leading work for movies, commercials, video games, music videos, concerts, and virtual reality projects.
Since its early days creating Academy Award® winning effects in the movie Titanic, Digital Domain has delivered innovative visuals for hundreds of movies including Maleficent, X-Men: Days of Future Past, Iron Man 3, and TRON: Legacy. During that time, its artists have earned multiple Academy Awards® in the Visual Effects and Technical Award categories.
A creative force in the advertising industry, Digital Domain has brought its artistry to hundreds of commercials, video games, and music videos — from the AICP award-winning Destiny Become Legend game trailers, to Nike's virtual reality The Neymar Jr. Effect, to the groundbreaking Ronda Rousey fight trailer Revolution for the UFC. The company has been at the forefront of innovation for over two decades and pioneered the creation of internationally famous Digital Performers including Virtual 2Pac (the Coachella Hologram) and Teresa Teng. Digital Domain was also a co-producer on the feature film Ender's Game.
From facilities in California and Vancouver, including its own state-of-the-art performance capture studio, Digital Domain continues a tradition of creating extraordinary imagery and productions for entertainment and advertising.
Hiring Facilities: Vancouver
Visa Restrictions: International applicants welcome.

www.digitaldomain.com

Multi-Award winning Double Negative (Dneg) was founded in 1998 with a team of just 30. Dneg is now one of the world's largest providers of visual effects for film with facilities in London, Vancouver and Mumbai.
The company has always sought to retain both the creative drive and involvement of its artists through all projects and a close collaborative working relationship with clients. This approach ensures films both small and large receive the same high standard of creative and technical service. This has proved a winning combination resulting in awards recognition from the Academy® Awards (for Inception, Interstellar and most recently Ex Machina), BAFTA (for Inception, Harry Potter & The Deathly Hallows Part 2 and Interstellar) and the Visual Effects Society (for Inception, Sherlock Holmes and Interstellar).
Recent works include Interstellar, Batman v. Superman: Dawn of Justice, Mission Impossible: Rogue Nation, Spectre, Ant-man, The Hunger Games: Mockingjay Part 2, Bridge of Spies, Ex Machina, Jason Bourne and Star Trek Beyond.
Hiring Facilities: Vancouver
Visa Restrictions: International applicants welcome for intermediate to senior positions.

www.dneg.com

We are Framestore. We create extraordinary experiences. We combine award-winning craft and relentless creativity with tomorrow's technologies. We make the impossible possible.
We recently worked on The Martian, Pan, Everest, Paddington, Guardians of the Galaxy and Gravity.
We make moving images, content, design and digital for the advertising, entertainment and film industries. We are global leaders in visual effects, having won every major industry award.
Our global team is connected through a realtime production pipeline, enabling over 1000 colleagues to collaborate on projects, wherever we are in the world.
Hiring Facilities: Montréal, London
Visa Restrictions: International applicants welcome.

www.framestore.com

FuseFX is an award-winning visual effects studio that provides visual effects services for film, television, commercials, games, and special venues.
FuseFX has emerged as a leader in Visual Effects for episodic television, as well as increasing work on commercials and feature film productions. FuseFX has over 250 employees across three studio locations: their flagship office in Los Angeles, CA, along with studios in New York City and Vancouver, Canada.
Today, FuseFX' three locations have over 35 television shows in production simultaneously, while also servicing various commercial and feature film projects. The company has exclusively provided Visual Effects for all the major studios, and on such productions as American Horror Story, Marvel's Agents of S.H.I.E.L.D., Luke Cage, Criminal Minds, Sons of Anarchy, Bones, Mad Men, TURN, The Blacklist, The Magicians, The Get Down and many others.
Visa Restrictions: International applicants welcome for Senior level positions in the Vancouver office
www.fusefx.com

Hydraulx is a uniquely designed and operated award-winning visual effects facility based in Santa Monica, California with its branches at New Orleans and Vancouver, Canada.
As a full service visual effects house, Hydraulx has the versatility to provide high quality visual effects regardless of the size or scope of the project.
We hold to two basic tenets: hire the best artists, and keep them armed with the latest tools and technology available. The result is a highly efficient team of talented artists and consistently ground breaking work in a broad range of applications.
With less of the bureaucracy of larger companies, and a core group of in-house talent (producers, programmers, photographers & designers), we decrease overhead while increasing project flexibility.
Hiring Facilities: Vancouver, LA and New Orleans studios, but majorly the Vancouver studio
Visa Restrictions: Preferably BC Residents, Canadians, or PR holders. However, we are open to considering applicants outside of Canada, dependant on the level of their skills.

www.hydraulx.com

Based in Vancouver BC, Image Engine is a world-class visual effects studio led by a team of creative and passionate individuals who are committed to furthering the art of visual storytelling, and helping their exceptionally talented crew to push the boundaries of artistic and technical achievement.
With over 15 years in the industry and several award wins, Image Engine's impressive list of credits includes District 9, Zero Dark Thirty, Elysium, Chappie, San Andreas, Jurassic World, Straight Outta Compton, Game of Thrones, Independence Day: Resurgence, and KINGSGLAIVE: FINAL FANTASY XV. Currently in production are: Power Rangers and Fantastic Beasts & Where to Find Them.
Hiring Facilities: Vancouver
Visa Restrictions: International applicants welcome.

www.image-engine.com



KICKSTART ENTERTAINMENT CANADA
Kickstart is a cross-platform media production company and was founded by Jason Netter in 1999. Kickstart is a proven creative production studio that matches preeminent artists with cost effective production. We are passionate about creatively collaborating with studios, agencies, brands, directors, writers, designers and illustrators to visually tell stories.
Over the past decade, Kickstart has had its hands in every space of traditional media. Whether it is through advancing an early concept, managing a production or applying one of our many creative services, Kickstart maximizes its rich resources to bring cool ideas to life, in a personalized and collaborative environment. Our core services include development, live action production for film and television, design, animation, visual effects, integrated media, co-financing, as well as literary and music publishing. Kickstart is based in Los Angeles and has production facilities in Vancouver, Hong Kong and New York City.
We love our work. We love the people with whom we work. Kickstart is tireless in creating great content that lasts.
Hiring Facilities: Vancouver
Visa Restrictions: TBA

www.kickstartent.com

We are a creative studio.
We craft spectacular visual experiences in any space, on any screen.
We have been one of the global leaders in VFX for over 25 years and counting, with industry-leading facilities in London, Vancouver, Montréal, Los Angeles, New York, Amsterdam, Bangalore, Mexico City and Shanghai.
Renowned for adding visual wonder and creative expertise to the advertising, film and entertainment industries, some of our most famous projects include blockbuster movies such as the Terminator Genisys, Guardians of the Galaxy, Man of Steel, Prometheus and Life of Pi, and famous advertising campaigns for brands such as Samsung, Coca-Cola, Sony, Three Mobile and Channel 4.
Our broad range of skill-sets provide a multitude of creative solutions, including concept design, pre-viz, shoot supervision, 2D compositing, 3D/CG effects, animation, motion design, software development, digital & experiential production, colour grading for advertising and any combination of these services.
MPC is the sum of the parts: creative partners and a range of creative solutions harnessed through a dedication to collaboration. It all comes together in our enthusiastic and talented people, working every day to be a part of creating some of the best and most inspirational work in the industry.
Hiring Facilities: Montréal, Vancouver, London
Visa Restrictions: International applicants welcome.

www.moving-picture.com

Based in Vancouver, British Columbia, Rainmaker Entertainment is a multifaceted studio founded on a culture of community, connectivity and creativity, and is one of Canada's largest producers of CG animation. Recently, the studio has completed its second feature, Ratchet & Clank, based on the popular Sony PlayStation game. It will be released in theatres April 2016. Also recently wrapped is the next installment of the Open Season franchise for Sony Pictures Animation. In April 2014, under the company's legendary Mainframe banner, production of the new CG-animated Bob the Builder series kicked off for HiT Entertainment. A new version of the iconic CG-animated ReBoot series started early production in the Fall of 2015, as ReBoot: The Guardian Code.
Hiring Facility: Vancouver
Visa Restrictions: Experienced international applicants welcome.

www.rainmaker.com

Slap Happy Cartoons is an independent full-service 2D animation production facility based in Vancouver, Canada that provides script-to-screen creative and production services. Slap Happy's studio features a state-of-the-art thin-client fibre-connected infrastructure and is home to some of Canada's top 2D designers, storyboard artists, animators, directors, producers and writers.
Slap Happy is adept at handling all aspects of development and production, and is currently producing their original series Nerds & Monsters for YTV Canada.
Slap Happy Cartoons was founded by top animation professionals Kathy Antonsen Rocchio, Greg Sullivan, Josh Mepham and Vito Viscomi, who formed Slap Happy to realize their shared vision: creating original, funny and sometimes twisted cartoons for both kids and adults. Slap Happy Cartoons offers their expertise and experience to clients all over the world, which include Cartoon Network, Corus Entertainment, Comedy Central, Warner Brothers, and Knowledge Kids Network.
Hiring Facility: Vancouver
Visa Restrictions: Canadian residents welcome.

www.slaphappycartoons.com

Stargate is an international visual effects company with studios in Los Angeles, Vancouver, Toronto, Atlanta, London, Malta, Berlin, Cologne, Dubai and Mexico City. Each studio is seamlessly linked to provide the highest quality services anywhere in the world.
Hiring Facility: Vancouver
Visa Restrictions: International applicants welcome.

www.stargatestudios.net



VANCOUVER INSTITUTE OF MEDIA ARTS (VANARTS)
VanArts is one of the world's most highly respected post-secondary schools for visual, media and performing arts. Founded in 1995, VanArts offers a variety of one-year professional diploma programs:
CHARACTER ANIMATION — GAME ART & DESIGN — VISUAL EFFECTS — ACTING FOR FILM & TV — DIGITAL PHOTOGRAPHY — WEB DEVELOPMENT & DESIGN — BROADCASTING FOR WEB, RADIO & TV
Benefits to studying at VanArts include a world-class faculty of industry professionals, specialized curriculum adaptable to the changing needs of the workforce, small class sizes, an international network of students, and being located in Vancouver, the world's #1 center for film & media, animation and VFX production. Our graduates are working all over the world in successful careers.
VanArts also has degree pathway partnerships with several universities and colleges in the UK, Australia, New Zealand and North America. These degree pathways allow our graduates to have the option of completing a BA degree in as little as one year of continued study, opening more doors to career advancement.
Merit-based scholarships are available and considered for all applicants. It all starts by speaking with our Admissions team and applying online. Visit us at www.vanarts.com to learn more.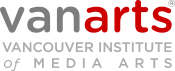 www.vanarts.com

Weta Digital is one of the world's premier visual effects companies. Led by Senior Visual Effects Supervisor Joe Letteri, Weta Digital is known for uncompromising creativity and a commitment to developing innovative technology. Groundbreaking performance-driven digital characters like Smaug, Gollum, Kong, Neytiri and Caesar from Dawn of the Planet of the Apes are widely acknowledged as some of the best digital characters ever put on screen. Weta's development of revolutionary virtual production workflows for Avatar, The Adventures of Tintin and the The Hobbit trilogy of films has firmly integrated digital production techniques into the film production paradigm.
Weta Digital established its reputation for cutting edge visual effects with work on blockbusters like The Lord of the Rings trilogy and King Kong, and has five Visual Effects Oscars to its credit. The company has recently completed work on The Jungle Book and Batman vs. Superman: Dawn of Justice, Independence Day: Resurgence and Steven Spielberg's The BFG.
Hiring Facilities: Wellington, NZ
Visa Restrictions: Experienced international candidates welcome.

www.wetafx.co.nz

Zoic Studios is an award-winning VFX company made up of accomplished artists and producers who understand story, process, and relationships. Partnership, integrity, and enthusiasm are our key founding principles. We have three studios located in Los Angeles, New York and Vancouver, Canada. Some of our recent credits include, Night at the Museum 3, Big Eyes, Crouching Tiger, Hidden Dragon; 2, Once Upon a Time, Arrow, Man in the High Castle and The 100.
Hiring Facilities: Vancouver
Visa Restrictions: BC residents only.

www.zoicstudios.com


SCHEDULE

Saturday
Saturday - October 22, 9:30 AM
JOB FAIR
Block 1 - 9:30 am to 11:00 am (only one block per person per day)

Saturday - October 22, 11:30 AM
JOB FAIR
Block 2 - 11:30 am to 1:00 pm (only one block per person per day)

Saturday - October 22, 1:30 PM
JOB FAIR
Block 3 - 1:30 am to 3:00 pm (only one block per person per day)

Saturday - October 22, 3:30 PM
JOB FAIR
Block 4 - 3:30 am to 5:00 pm (only one block per person per day)


Sunday
Sunday - October 23, 9:30 AM
JOB FAIR
Block 5 - 9:30 am to 11:00 am (only one block per person per day)

Sunday - October 23, 11:30 AM
JOB FAIR
Block 6 - 11:30 am to 1:00 pm (only one block per person per day)

Sunday - October 23, 1:30 PM
JOB FAIR
Block 7 - 1:30 am to 3:00 pm (only one block per person per day)


© 2021 · Spark CG Society