SPARK ANIMATION 2016: CONFERENCE




SHARING THE MAGIC OF ANIMATION!


October 22 - 23, 2016


TICKETS AVAILABLE AT THE DOOR
ONLINE RESERVATIONS ARE NOW CLOSED.
Discover Spark Animation
Great animation is a feast for the eyes and food for the soul. It moves, inspires, resonates with, and transports us. We, at the SPARK ANIMATION Festival, want to share that experience with you, giving you unprecedented access to both the creators behind the magic, and a bountiful plate of carefully selected films to inspire.

The Spark CG team has been connecting with visionaries behind the craft, enticing global and local animation leaders to share their stories and methods with you. The result — for two days in October, the world's most talented artists, inventors, directors and studio executives will join us in Vancouver, sharing their priceless experience and inspirations with you, our thriving animation community.


What to Expect?
Panels and presentations from the world's most creative animators.
Cutting edge exposure and insight into the global art and business of animation.
Countless networking opportunities: join us and build long-lasting relationships with a growing community of local and international attendees.
Who Should Attend?
If you're interested in the behind-the-scenes and how-to of animation, you've come to the right place!

Whether you're a professional in the field looking to gain invaluable insights, a student looking to break into the industry, or an avid animation enthusiast looking to further discover the craft and innovations in it, we have something for you.


Need a Place to Stay?
Looking for a hotel near the SPARK ANIMATION 2016 venues? Check out the Sheraton Wall Centre which is a short walking distance to the festival, the business symposium and the conference. For more information about the property, visit the Sheraton Wall Centre website. When ready to make your reservation, visit sheraton.sparkcg.ca and get the SPARK ANIMATION 2016 special discounted rate.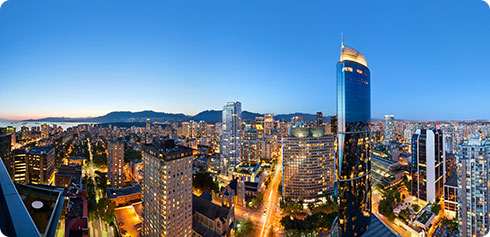 SCHEDULE

Saturday
Saturday - October 22, 8:00 AM
CONFERENCE PASS
REGULAR CONFERENCE PASS 2016

Early Bird Discount: New Bargain Price!
Let's be frank here, the logistics of handling single tickets in our new venue gives us nightmares, so we have decided instead to do something completely nuts and make it super easy for everyone to get a pass by lowering the price to $100. That's right. $100. That includes all the talks, panels and masterclasses on both Saturday and Sunday. That's like $10 per session!
Yes, we realize that's crazy but there really is a method to our madness. Trust us!
For those who really want to hang on to tickets, the price will remain the same, but we hope most of you will adopt the pass and decide to stick around to see ALL of the incredible content we have this year. I mean, have you looked at the schedule? Incredible!
Already bought a pass?
Fear not! Someone will contact you shortly with a refund for the difference. Give us a couple of days to sort out the details.
Bought tickets but would like to upgrade to a full pass?
Yep, we can do that too. Just email us your PayPal receipt with your name to hello@sparkcg.ca and a refund will be issued.
There's just one catch...
This incredible offer is only available for advanced purchases online. Prices will go back to $225 after October 19.
What are you waiting for? Don't delay!
Saturday - October 22, 9:00 AM
MASTERCLASS
DEVELOPING BIG STORIES FROM A SMALL COUNTRY
Presented by Cartoon Saloon
with Larry Bafia · Moderator: Fabian Erlinghauser & Tomm Moore
A look into how Cartoon Saloon develops and produces projects for an international audience from a small studio in the middle of Ireland. Showcasing every step of the process from initial idea and financing, to an in-depth behind-the-scenes look at the production of Song of the Sea, plus a sneak peek of upcoming projects from the studio.
Saturday - October 22, 10:45 AM
MASTERCLASS
MY JOURNEY INTO DIRECTING STOP-MOTION AT LAIKA
Presented by LAIKA
with Larry Bafia · Moderator: Graham Annable
In this session, Graham will address his unique journey into directing a stop-motion feature at LAIKA. He will discuss his career path in animation before directing and storyboarding at the studio as well as the unique process of creating films at LAIKA, where the studio's unparalleled fusion of stop-motion and visual effects is world renowned. He will also talk about Rapid Prototyping and the collaboration between multiple departments on a single production.
Saturday - October 22, 1:00 PM
PRESENTATION
EFFECTS ANIMATION ON MOANA
Presented by Walt Disney Animation Studios
moderator: Theo Vanernoot with Marlon West
For centuries, the greatest sailors in the world masterfully navigated the vast Pacific, discovering the many islands of Oceania. But then, 3,000 years ago, their voyages stopped for a millennium — and no one knows exactly why. From Walt Disney Animation Studios comes Moana, a sweeping, CG-animated feature film about an adventurous teenager who is inspired to leave the safety and security of her island on a daring journey to save her people. Inexplicably drawn to the ocean, Moana convinces the mighty demigod Maui to join her mission, and he reluctantly helps her become a wayfinder like her ancestors who sailed before her. Together, they voyage across the open ocean on an action-packed adventure, encountering enormous monsters and impossible odds, and along the way, Moana fulfills her quest and discovers the one thing she's always sought: her own identity. Moana features an enormous scope of effects, including an epic amount of water and lava. Marlon West, head of Effects Animation, will talk about the creative direction and technical challenges of bringing the effects animation to life.
Saturday - October 22, 2:30 PM
PRESENTATION
LESSONS FROM PEARL: ANIMATED FILMMAKING FOR 360°, THEATRICAL & VR
Presented by Google Spotlight Stories
moderator: Larry Bafia with Patrick Osborne
Oscar-winning director Patrick Osborne (Disney's Feast) will present the Google Spotlight Story, Pearl and talk about the lessons he learned creating his first 360° immersive film. Created for a variety of formats, from 2D theatrical to YouTube 360 to mobile devices to VR on HTC Vive, finding an emotional story at the core of what is essentially a father-daughter musical journey came with exciting challenges both technically and narratively. Patrick will walk through the challenges faced when telling stories in VR and compare his experience making Pearl with previous experience making films for the screen.
Set inside their home, a beloved hatchback, Pearl follows a girl and her dad as they crisscross the country chasing their dreams. It's a story about the gifts we hand down, their power to carry love... and finding grace in the unlikeliest of places. The short is anchored by the original song, "No Wrong Way Home," written by Pollen Music Group's Alexis Harte & JJ Wiesler and performed by Kelley Stoltz and Nicki Bluhm. Produced with Evil Eye Pictures, Pearl breaks new ground for Spotlight Stories in both storytelling and technology, with the most shots, sets, and characters, along with custom lighting, effects and interactive surround sound in every shot.
Saturday - October 22, 4:00 PM
PRESENTATION
A COSMIC SCRATASTROPHE -- THE EXPLOSIVE WORLD OF ICE AGE: COLLISION COURSE
Presented by Blue Sky Studios
moderator: Larry Bafia with Dave Quirus & Justin Gladis
Dave Quirus, Lead FX TD, and Justin Gladis, Lead Matte Painter/Compositor, will discuss how their departments collaborated on Ice Age: Collision Course to maximize the scale of the film and the challenges of creating a world as one massive and kinetic character. Overcoming those challenges required developing new tools and techniques that maximized efficiency in simulation, image processing, and render times without sacrificing final film quality. From meteors to volcanoes, camp fires, smoke storms, electricity, and many more, they will discuss how the teams created new rigs and techniques to showcase not only these large scale effects but also their integration into the many dramatic environments crafted for them.
Saturday - October 22, 5:30 PM
PRESENTATION
A TRIP TO THE BEACH WITH PIXAR'S "PIPER"
Presented by Pixar Animation Studios
moderator: Larry Bafia with Alan Barillaro & Marc Sondheimer
Take a trip to the beach in this presentation from Pixar Animation Studios, an examination of their latest short film, Piper. Join as director Alan Barillaro and producer Marc Sondheimer illuminate their process for building a natural beach environment seen at intimate scale, and hear how they navigated the challenges of balancing hand-drawn animation and algorithmic techniques to bring their chirpy character — a sandpiper scouring the beach for dinner — to life.

Sunday
Sunday - October 23, 9:00 AM
MASTERCLASS
INNER WORKINGS AND THE ART OF CHARACTER DESIGN
Presented by Walt Disney Animation Studios
with Colin Giles · Moderator: Nick Orsi
Inner Workings is the story of the internal struggle between a man's pragmatic, logical side and his free-spirited, adventurous half. Nick Orsi, character designer, will share his approach to character design with an inside look at Disney Animation's newest short film.
Sunday - October 23, 10:45 AM
PANEL
HOW THE STORKS FILMMAKERS TRANSFORMED A PACK OF 600 WOLVES INTO... ANYTHING
Presented by Sony Pictures Imageworks
moderator: Larry Bafia with Alan Camilo, Josh Beveridge & Melt van der Spuy
Sony Imageworks' animation crew takes you on a journey behind the scenes of creating the wolfpack on Storks. They will discuss the new tools and workflows developed to overcome the technical challenges and adversities of this unique piece of art.
Sunday - October 23, 1:15 PM
PANEL
FORGING FANTASY -- THE ART AND ANIMATION BEHIND KINGSGLAIVE: FINAL FANTASY XV
Presented by Image Engine Design
moderator: Shawn Walsh with Daniel Elophe, Jeremy Mesana, Murray Stevenson & Yuta Shimizu
VFX studio Image Engine reveals the art, technology and talent that brought animated adventure Kingsglaive: Final Fantasy from script to screen.
Taking audiences on a guided tour behind the scenes of Kingsglaive: Final Fantasy XV, the panel will discuss their team's 23-minute, fully CG contribution. From CG to compositing, Image Engine will explore how the studio's many departments worked to deliver Square Enix' vision to fans across the globe. The panel will also reveal how the Image Engine team worked across cultural borders, collaborating closely with Square Enix' Japanese department throughout the project.
Sunday - October 23, 3:00 PM
PRESENTATION
ANIMATING GIANTS -- THE BFG AND THE JUNGLE BOOK
Presented by Weta Digital
moderator: Nick Symons with Jamie Beard
Weta Digital Animation Supervisor Jamie Beard discusses the different animation approaches for the Big Friendly Giant in The BFG and King Louie from The Jungle Book.

BIOGRAPHIES
Alan Barillaro
Director // Pixar Animation Studios
(Piper, Brave, WALL•E, The Incredibles, Finding Nemo)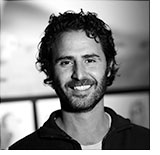 Alan Barillaro joined Pixar Animation Studios in January 1997. Barillaro has worked on almost every Pixar film as an animator, including A Bug's Life, Toy Story 2, Monsters, Inc., and the Academy Award®-winning features Finding Nemo, The Incredibles, WALL•E and Brave. On those last three features, Barillaro was given the role of supervising animator and was therefore responsible for overseeing the team of animators who worked to bring the characters in the films to life.
Following his work on Brave, Barillaro went to work with Pixar's software development team to help craft an animation tool that would help provide additional creative flexibility to the studio's filmmaking process. As a proof of concept, Barillaro created a short animation test about a small bird — a sandpiper — on a beach. This animation test soon grew into a full-fledged short film, named Piper, directed by Barillaro, released theatrically with Finding Dory in 2016.
Growing up outside of Toronto, Canada, Barillaro's interest in animation began at a young age. He worked his way up through the ranks at various commercial houses during high school and continued his studies at Sheridan College for Animation.
Barillaro currently resides in Oakland, California with his family.
Alan Camilo
Supervising Animator // Sony Pictures Imageworks
(Storks, Hotel Transylvania 2, The Maze Runner)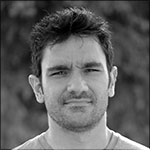 Alan Camilo started his career in 2004 as a traditional 2D animator for 2 long feature films and 2 shorts in Brazil. Between 2007-2011, he worked as a 3D animator/rigger on films, games and commercials, such as Diablo III, Open Season 3 and Ice Age: A Mammoth Christmas. During that time he co-directed and animated the award-winning short One More Beer. In 2012, he moved to Vancouver and worked animating feature films for Rainmaker, Method Studios and currently Sony Imageworks. Among some of his work was The Maze Runner, Smurfs 2, Hotel Transylvania 2 and recently Storks as one of the supervising animators. He is also the creator of aTools, one of the most popular animation toolset available in the industry.
Colin Giles
Head of Animation & VFX // Vancouver Film School
(Sausage Party, Dan Vs., Thomas & Friends)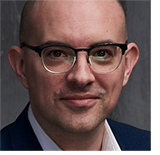 Colin Giles is the Head of the VFS School of Animation & VFX, bringing over 22 years of professional experience as a Director, Animator, and Creative Designer. Colin's work in animation and storytelling has allowed him the chance to work with some of the biggest names in the industry, including: Disney Interactive, Cartoon Network, Ford Motor Co., The NBA and Starbucks, to name a few. When he's not busy inspiring new artists in the classroom, he's active on many popular industry projects like Dan Vs, Robotboy, and the 2D Sequences in Seth Rogen's animated hit Sausage Party. In 2017, Colin was an official speaker at TEDx Vancouver and has delivered workshops and keynotes in Mumbai, Seoul, Shanghai, Los Angeles and across Canada.
VFS.com
Facebook
Twitter
IMDb.com
Daniel Elophe
Compositing Supervisor // Image Engine
(Fantastic Beasts: The Crimes of Grindelwald, The Meg, Game of Thrones, Logan)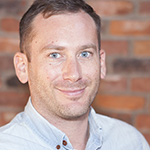 A passion for storytelling and design has led Compositing Supervisor Daniel Elophe through a multifaceted and global career spanning both production and post-production. Working in the entertainment industry for more than 18 years, Daniel's career began when he moved to Australia when he was just 18 where he landed a position as an assistant producer for a television commercial production company. Exposed to post-production facilities, his love for the industry was born. Daniel became a Flame artist, working on commercials around the world at locations such as London, Dubai, Copenhagen, and Montreal. He was offered VFX opportunities in Denmark on feature films and hasn't looked back since. During his years at Image Engine, Daniel has worked on such projects as Battleship, Teenage Mutant Ninja Turtles, Logan, The Meg, and Fantastic Beasts: The Crimes of Grindelwald.
Dave Quirus
Lead FX TD // Blue Sky Studios
(Ice Age: Collision Course, The Peanuts Movie, Rio 2, Epic)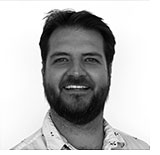 Born just outside of Philadelphia, Dave has had the pleasure to live and work in eleven different cities across three different countries. He received an undergraduate degree in Computer Arts from the Savannah College of Art and Design and has past production experience in effects, lighting, compositing, and stereography for both feature animation and live-action films. Currently with Blue Sky Studios as a Lead FX TD, he has presented multiple production talks over the last five years and is looking forward to sharing the latest with this year's SPARK attendees.
www.blueskystudios.com
IMDb.com
Fabian Erlinghauser
Animation Director // Cartoon Saloon
(The Breadwinner, Song of the Sea, The Secret of Kells)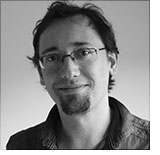 Fabian has 16 years industry experience at the Academy-Award-nominated studio Cartoon Saloon, where he works as animation director on diverse projects such as feature films, short films, commercials, and TV shows for clients such as Disney, Sky, Amazon Prime and Netflix.
He was Animation Director and 1st Assistant Director of the European Film Of The Year 2015, Song of the Sea, which was also nominated for multiple Annie Awards and an Academy Award.
Fabian was the animation supervisor of the Oscar-nominated film The Secret of Kells and an integral part of the team which developed the film's animation style and character posing.
Currently he works on Cartoon Saloon's feature The Breadwinner as animation director, based on the bestseller by Deborah Ellis and produced by Angelina Jolie.
Graham Annable
Director // LAIKA
(The Boxtrolls, ParaNorman, Coraline)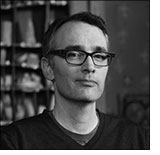 One of Animation Magazine's "Rising Stars of Animation," Graham Annable makes his directorial debut — directing with Anthony Stacchi — on The Boxtrolls. Graham began doodling at an early age and never stopped. Classically trained as an animator at Toronto's Sheridan College, he spent ten years at LucasArts animating on various video game projects. He worked as a storyboard artist on LAIKA's first two films Coraline and ParaNorman.
A prolific creative in the video game industry, Graham is the former Creative Director at Telltale Games and the creator of the hip-and-hit comic book series Grickle (Alternative Comics) which was nominated for a 2002 Harvey Award for Best New Talent. He was one of the founders of the Hickee humour anthology (also published by Alternative Comics) and has created works for television, film and video games for such entities as LucasFilm, Chuck Jones, Nickelodeon and Walt Disney Productions. Before joining LAIKA, Graham worked on The Goofy Movie and all forty or so of the Grickle shorts on YouTube (called "phenomenally popular" by Comics Journal). His hardcover The Book of Grickle (Dark Horse, 2010), a collection of ten years of Grickle stories, was given a 5-star rating and labeled "Awesome and funny and weird... a must read," by Goodreads.
Random Fact: "I am an avid hockey fan. To the point where it's probably irritating to everyone else around me."
Jamie Beard
Animation Supervisor // Weta Digital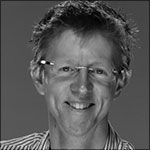 Animation Supervisor Jamie Beard joined Weta Digital in 2003 as an Animator to work on The Lord of the Rings: Return of the King.
Jamie has since worked on many award-winning films at Weta Digital, both as an Animator and Animation Supervisor. Most recently these include: The BFG, The Jungle Book, Dawn of the Planet of the Apes, The Hobbit, Iron Man 3 and The Adventures of Tintin. He also worked on District 9, King Kong, I-Robot, Eragon, The Waterhorse, Bridge to Terebithia, X-Men: The Last Stand, The Lovely Bones and a number of high profile commercials and video game cinematics.
Prior to working at Weta Digital Jamie worked as an Animator at the Moving Picture Company, Framestore and Uli Meyer Studios animating on Harry Potter & the Chamber of Secrets, Ella Enchanted, Dinotopia and several commercials for TV.
Jamie was nominated for two VES awards and a BAFTA in the Visual Effects category for his contribution on The Adventures of Tintin during his time at Weta Digital.
Jeremy Mesana
Animation Supervisor // Image Engine Design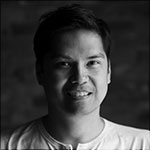 Jeremy is an animation expert with experience stretching across multiple studios and some of the world's biggest films. Growing up in Winnipeg, Manitoba, Jeremy moved to Vancouver in his early 20s to attend animation school. He landed a role at Rainmaker Entertainment upon graduation. Here he worked on episodic television series such as Transformers, Beast Wars, Action Man, Weird-Oh's and Reboot. After spending four years honing his skills he moved to Sydney, Australia to take on the role of Animation Technical Director at Animal Logic, where Happy Feet became his first ever feature film project. A year later he returned to Vancouver to join Image Engine's then newly established film department. He became the animation lead on Neill Blomkamp's feature debut, District 9 and has since worked on Chappie, Jurassic World, and Independence Day: Resurgence. He is currently working on Fantastic Beasts & Where to Find Them.
Josh Beveridge
Animation Supervisor // Sony Pictures Imageworks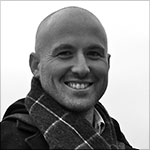 Joshua Beveridge was a first time Animation Supervisor at Sony Pictures Imageworks on "Storks".
Beveridge previously served as a Lead Animator on Sony Pictures Animation's monster hits "Hotel Transylvania" 1 and 2, as well as the "Cloudy with a Chance of Meatballs" sequel. His credits as a character animator at Imageworks include Tim Burton's "Alice in Wonderland," the original "Cloudy with a Chance of Meatballs,", the Will Smith-starrer "I Am Legend" for which he was nominated for a Visual Effects Society Award, "Surf's Up," "Open Season" and "The Chronicles of Narnia: The Lion, the Witch and the Wardrobe."
Beveridge moved to Bristol, UK in 2010 and 2011 in order to supervise the Aardman animation team for Sony Pictures Animation and Aardman Animations' CG holiday comedy "Arthur Christmas."
Prior to joining Imageworks, Beveridge wrote, directed and animated the short film "Things That Go Bump in the Night."
Beveridge was born in Sarasota, FL where he attended Ringling College Art & Design, and spent his teenage years in Asheville, NC.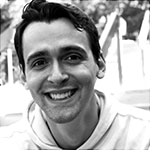 Leveraging off of a generalist background, Justin Gladis has contributed 3D and 2D environment matte paintings, volumetric clouds, look-dev, and compositing as a Lead in Blue Sky Studios' Lighting/Compositing Department. Reading weird fiction, digital painting, photography, HBO, traveling, and consuming copious amounts of espresso all contribute heavily to his happiness and sanity.
www.blueskystudios.com
IMDb.com
Larry Bafia
Director, Master of Digital Media Program // Centre for Digital Media
(Mission Impossible II, Antz, Batman & Robin, Mars Attack!)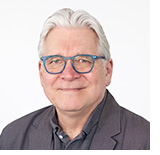 As Commercial Animation Director at PDI/DreamWorks, Larry directed commercials for top clients, Coca-Cola, Sega, Intel, Kraft, Target, Circle K, and Saturn. He was Sequence Lead Animator on Antz, Batman & Robin, A Simple Wish, and on the effects team for Mission Impossible II, Forces of Nature, and The Peacemaker. At Warner Brothers, Larry was Lead Animator for the Stop-Motion Division on Tim Burton's feature, Mars Attacks.
Larry started his stop-motion and Claymation career at the Will Vinton Studios, working on the California Raisins, Michael Jackson's Moonwalker, The Globeheads and commercial projects, then moving into CGI, animating characters for Chips Ahoy!, Raid and Fanta.
While he was Department Head of Animation and Visual Effects at the Vancouver Film School, the program was ranked 5th in the world by 3D World magazine.
Marc Sondheimer
Producer // Pixar Animation Studios

Marc Sondheimer joined Pixar Animation Studios in October of 2001, where he started out as a production finance lead for The Incredibles. Since then, Sondheimer has continued to operate a variety of positions in production. He was the Finance Lead for the short films Lifted and One Man Band, as well as for the Academy Award®-winning feature film WALL•E, and on the studio's upcoming feature, Finding Dory. In addition, Sondheimer has been the Sets Department Manager on WALL•E, Technical Department Manager for various CarsToons, and Associate Producer and Production Manager on the Academy Award®-nominated short, Day & Night. Most recently, he served a leadership role on The Good Dinosaur and was the Producer of the Promotional Animation department on The Good Dinosaur and Finding Dory.
Sondheimer is recently produced his first film, Pixar's newest short, Piper, released theatrically in front of Finding Dory on June 17, 2016.
Prior to Pixar, Sondheimer worked in a variety of different fields including as a Business Strategy Consultant, as the Business Development Director for Quokka Sports — a digital sports media company, and was also a successful entrepreneur while operating his own import business.
He received a Bachelor of Art degree from University of California, Berkeley, and went on to earn a Masters of Business Administration and Masters International Management degree from Thunderbird Graduate School. Born and raised in Marin County, California, Sondheimer currently resides in San Francisco.
Marlon West
VFX Supervisor // Walt Disney Animation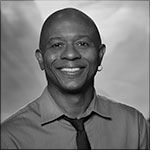 Marlon West leads the effects department in both creative and technical direction alongside fellow head of effects Dale Mayeda. Moana has an enormous scope of effects, including water and lava at an epic scale. West says his favorite character is Moana herself. "She is strong, scrappy and brave."
West has been with Walt Disney Animation Studios since 1993 when he came aboard as a trainee effects animator. His credits include The Lion King, Pocahontas and Chicken Little as effects animator, Tarzan as visual effects animator, Fantasia 2000 as assistant effects supervisor, Atlantis: The Lost Empire and Winnie the Pooh as visual effects supervisor, the short How to Hook Up Your Home Theater as effects supervisor, and The Princess and the Frog as effects animation supervisor. He served alongside Mayeda as effects supervisor for 2013's Oscar®-winning feature film Frozen, and also worked on the Oscar-winning short Feast.
Prior to joining Disney, West worked for Encyclopedia Britannica on several educational films in Chicago. He painted and animated on The Beastie Boys' music video Shadrack, and animated pixie dust for the Michael Jackson California Raisin commercial. West's first animated features were Rover Dangerfield and Bebe s Kids.
West was 7 years old when he checked out a book with a picture of stop-motion pioneer Ray Harryhausen and set his sights on a job where he could bring his toys to work. He studied film and writing at Columbia College Chicago, graduating with a Bachelor of Arts degree.
The St. Louis, Mo., native is dad to a 12-year-old daughter, and has two cats, turtles and fish tanks. He resides in Glendale, Calif.
www.disneyanimation.com
IMDb.com
Melt van der Spuy
Animator // Sony Pictures Imageworks
(Storks, Cloudy with a Chance of Meatballs 2, Oz the Great and Powerful)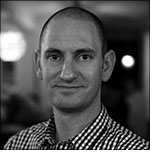 Melt van der Spuy started his career in South Africa, in a roundabout way by first getting a science degree in 2000. After a few years as a generalist, developer and flash instructor, he moved to Canada where he completed Animation Mentor.
He worked at Nerd Corps, Bardel, Anthem FX and Sony Imageworks on a few projects. He's primarily as an animator but has also developed some new rigs and built some animation tools. At Imageworks from 2010 on Smurfs with only short breaks as supervising rigger and full-time dad, Melt has worked on a few films including MIB3, Cloudy 2, Oz, Hotel 2, Angry Birds and most recently, Storks.
Murray Stevenson
CG Supervisor // Image Engine Design
(Kingsglaive: Final Fantasy XV, Fantastic Beasts & Where to Find Them, Happy Feet)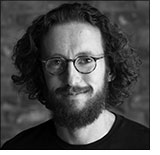 Murray brings his extensive experience, technical know-how and thorough understanding of computer graphics pipelines to his role as CG Supervisor. He began his career in Brisbane, Australia as night shift technical support on Big Brother. He joined Australian post-production outfit Cutting Edge in 2011, where he worked as a SysAdmin and in R&D for three years before moving on to Fuel International as technical director. His shift into animation came in 2004 when award-winning visual effects facility Animal Logic invited him to work as lead layout technical director on 2006's Happy Feet. He then traveled the globe, from Hong Kong to London, before making his way to Image Engine. As Image Engine CG Supervisor, Murray has contributed to such projects as Kingsglaive: Final Fantasy XV and Fantastic Beasts & Where to Find Them.
Nick Orsi
Character Designer // Walt Disney Animation

Nick Symons
Animation Supervisor // Double Negative
(Star Trek Beyond, Antman, Total Recall, Harry Potter & The Deathly Hallows)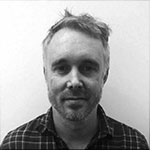 Animation Supervisor, Nick Symons, began his career back in 2000 as an animator on the Dinotopia mini series at Framestore London.
He joined Double Negative in 2004 and has since contributed to many commercially and critically acclaimed films in both Animation and Previs roles. Some of his feature credits include Batman Begins, Flyboys, Children of Men, Harry Potter & The Deathly Hallows, Total Recall, and most recently he has been an Animation Supervisor on Antman and Star Trek Beyond. Nick has huge passion for 3D and has worked on several award-winning commercials at The Mill, MPC, and Passion Pictures.
Patrick Osborne
Director // Google Spotlight Stories
(Pearl, Feast)

Patrick Osborne is the creator and director of the Academy Award-winning short film Feast. He also served as the Animation Supervisor on the Oscar-winning short Paperman and animated on Bolt, Tangled, and Wreck-It Ralph while at Walt Disney Animation Studios. Patrick graduated in 2003 from Ringling College of Art &ammp; Design with a BFA in Computer Animation. Prior to Disney, he worked at Sony Pictures Imageworks where he animated on films such as I am Legend and Surf's Up. Currently, Patrick is directing Nimona for Fox and Battling Boy for Paramount and Plan B. He also created and is Executive Producer on the recently ordered comedy for ABC Imaginary Mary.
Google Spotlight Stories
IMDb.com
Shawn Walsh
VFX Executive Producer, General Manager // Image Engine Design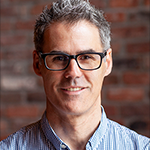 As Visual Effects Executive Producer, Shawn's expertise lies in the crucial areas of creative production, maintaining the company's excellent client relations and producing winning bids.
Originating as a 3D character animator in 1996, Shawn brings many years experience in the visual effects and animation industry, including several years abroad where he honed his skills as Senior Lighting Technical Director and Compositor at Rhythm and Hues, The Moving Picture Company and ESC Entertainment. During this time his credits include The Matrix: Revolutions, Harry Potter and the Prisoner of Azkaban, Kingdom of Heaven, and The Chronicles of Narnia: The Lion, The Witch and The Wardrobe.
He joined Image Engine in 2005 and has since built up an impressive roster of credits including The Incredible Hulk, District 9, The Twilight Saga: Eclipse, White House Down and Teenage Mutant Ninja Turtles. In 2012/2013, he managed the multi-vendor production of Neill Blomkamp's Elysium as the Visual Effects Producer for the production. Shawn has most recently executive produced the visual effects for Image Engine's contribution to Game of Thrones, Spider-Man: Far From Home, Carnival Row, Lost in Space, The Mandalorian, and Mulan.
Shawn plays an instrumental role in leading new business opportunities in feature film, developing new production methodologies and managing the global marketing of Image Engine. Shawn has had a crucial role in securing projects from a diverse range of clientele including Netflix, HBO, Amazon, Walt Disney Pictures, Marvel Entertainment, Warner Bros. Pictures, Legendary Studios, Lionsgate Entertainment and MRC Studios.
Since Image Engine's merger with Cinesite, Shawn has taken on the role of General Manager of Image Engine. Shawn is a member of the Steering Committee for the Animation & Visual Effects Alliance of BC.
Theo Vanernoot
VFX Supervisor // Sony Pictures Imageworks
(Angry Birds, Guardians of the Galaxy, Cloudy With a Chance of Meatballs 2)

A graduate of the University of California at Berkeley and an active member of the Visual Effects Society, Theo Vandernoot is an industry veteran with over 24 years generating images for film and television, both as a FX artist and FX supervisor. Currently a FX supervisor at Sony Pictures Imageworks, he is responsible for technical shot development, shot planning, artist management and overall delivery of the FX components for film and has worked on numerous projects including The Angry Birds Movie, Guardians of the Galaxy, Hotel Transylvania, Cloudy with a Chance of Meatballs, Men in Black 3 and Watchmen.
Prior to Imageworks, Theo worked at Digital Domain, Asylum and VIFX on projects such as Thor, Tron 2, Transformers: Dark of the Moon and Alien Resurrection.
Tomm Moore
Co-founder, Creative Director // Cartoon Saloon
(Song of the Sea, The Secret of Kells)

Over the company's history, Tomm has worked as Director, Art Director, Storyboarder, Animator and Illustrator on a range of projects from commercials to service work for feature films and TV series, as well as a number of short film projects.
Tomm has directed 2 universally successful feature films. The Secret of Kells (Best Animated Feature Nominee: Academy Awards®) and the spiritual follow-up, Song of the Sea. Tomm also directed the On Love segment for The Prophet, a feature animation produced by Salma Hayek based on one of the best-selling books of all times.
Tomm is dividing his time between the development of his latest project Wolf Walkers and pre-production on The Breadwinner. This feature film, based on the best-selling novel by Deborah Ellis will begin production later this autumn.
Tomm Moore received the Directors Guild of Ireland and America Finder's Series Award in 2008 and European Director of the year at the Cartoon Movie in 2009.
Photo Credit: Andrzej Radka
Yuta Shimizu
CG Supervisor // Image Engine Design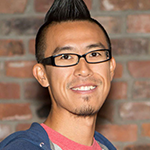 Yuta Shimizu is a dedicated lighting expert and generalist with over 12 years of industry experience. He currently holds the role of CG Supervisor at Image Engine.
Yuta's career started out in the creative world of advertising. Following his studies at Kyoto Sangyo University (business and advertisement) and Vancouver Film School (visual effects & 3D animation), Yuta moved to London to work on television commercials at Finish.
Following this, Yuta moved with his family to Germany, where he joined small visual effects outfit Black Mountain. Working as a CG artist in a team of six, producing high-end ads for North America, it was here that Yuta solidified his understanding of computer graphics and visual effects fundamentals.
Yuta moved to Vancouver in 2008 and joined Zoic Studios as a CG generalist, working predominantly on animation and FX on a variety of television shows. After working at Zoic for over a year, followed by stints at both Black Mountain and Leviathan, Yuta found himself drawn to Image Engine's smaller studio setup and close collaborative approach.
During his time at Image Engine, Yuta has contributed to such projects as Immortals, The Thing, R.I.P.D., Jurassic World, Kingslaive: Final Fantasy XV, Thor: Ragnarok and Mulan. He is currently working on Venom: Let There Be Carnage.
Yuta brings a unique mix of skills to the table: he has in-depth knowledge of the most effective creative approaches, and as a rendering expert has led masterclasses across the world. He balances this with a broad understanding of the business side of the industry and is acutely aware of the processes required to bring a shot to completion at the highest level of quality.
Yuta is the owner at dutchTilt — a co-op of designers, animators, and visual effects artists. He enjoys hiking around Vancouver, playing guitar, and watching baseball.

© 2022 · Spark CG Society