BUSINESS SYMPOSIUM 2016




OUT-OF-THE-BOX THINKING FOR CONTENT CREATORS


October 21, 2016


THANK YOU FOR YOUR PARTICIPATION.
SEE YOU NEXT YEAR!
This year's Business Symposium is intended to showcase the passionate visionaries willing to disrupt and break barriers to get content on the screen their way.

From IP to an inside look into an LA writing room, the Business Symposium will provide a full day of mind expanding knowledge including presentations on innovative technology that will change how we tell stories, to virtual production pipeline solutions.

Walk through the process of writing and directing and then winning an Academy Award for directing — a first for women. If TV is more your pace, get the ins-and-outs (and a few secrets) of a no-holds-barred LA writing room.

If you're looking for a road map to IP success, we've got you covered with case studies and professional advice that will help you succeed in any platform and we'll also be providing an updated look at distribution in Canada, the US and Europe.


Early Bird Discount: Save 40% Before October 19
Book your Business Symposium pass early and save 40% off the regular price. Better yet... organize a group of 5 or more, and shave another $5 off per person!

Don't wait, seats are very limited! After the early-bird deadline, registration will go back to $125 per person.


Who Should Come?
Studio owners, producers, content creators and artists looking to gain concrete insight into the landscape of the business or learn new tricks of the trade.

There has never been a better time to do it your way, a new way, any way.


Confirmed Speakers
Our Invaluable Symposium Partners

SCHEDULE

Friday
Friday - October 21, 8:00 AM
CONFERENCE PASS
REGULAR BUSINESS SYMPOSIUM PASS 2016

Early Bird Discount: Save 40% Before October 19, 2016
Book your Business Symposium pass early and save 40% off the regular price. Better yet... organize a group of 5 or more, and shave another $5 off per person!

Don't wait, seats are very limited! After the early-bird deadline, registration will go back to $125 per person.

Your pass will also come with a drink ticket for our Industry Mixer.


Friday - October 21, 9:00 AM
PANEL
THE BUSINESS OF BUILDING AN INTELLECTUAL PROPERTY
moderator: Jon Festinger with Jenna Boyd, Nancy Lees & Sarah Haasz

VENUE:
VIFF Vancity Theatre, 1181 Seymour St. (@ Davie)

Part 1: The Business of Building an Intellectual Property
While you might have a great idea, building an Intellectual Property (IP) is as much about the execution and rights ownership as it is about the idea itself. Developing your concept — whether it be a series, toy or game — into a multi-platform brand while still maintaining control and ownership of your IP is the biggest challenge for producers of all levels. Our panel of industry leaders will present their successful properties and share their experiences all with the goal of helping you plan your path to creating a successful brand and multi-platform property.

Part 2: The Business of Building YOUR Intellectual Property
It is critical for you to have an intellectual property strategy. If not, you may be jeopardizing success in getting your creativity to the marketplace. Come prepared to take part in this interactive session that relies on YOU the audience to participate in building a case study demonstrating how to protect the integrity and financial potential of your work. Your guide for this interactive session will be Vancouver-based media lawyer and educator, Jon Festinger.




Friday - October 21, 11:45 AM
PANEL
INSIDE THE EMMY-AWARD WINNING ROBOT CHICKEN'S WRITING ROOM
moderator: Marge Dean with Tom Sheppard & Zeb Wells

VENUE:
VIFF Vancity Theatre, 1181 Seymour St. (@ Davie)

Come into the writers room of Seth Green and Matt Senreich's Robot Chicken, a room that's turned out 8 seasons of sketch comedy for Adult Swim. With season 9 gearing up, join Robot Chicken Writers/Directors Tom Sheppard and Zeb Wells as they give a vivid description of the writing process and tell war stories from inside the room. The session will include a Q&A where no subject is taboo.




Friday - October 21, 2:15 PM
PANEL
DISRUPTIVE TECHNOLOGY
moderator: Chuck Peil with Michael Conelly, Ray di Carlo & Rex Grignon

VENUE:
VIFF Vancity Theatre, 1181 Seymour St. (@ Davie)

From harnessing the power of the cloud for virtual production pipelines, to creating immersive storytelling using virtual reality, to the latest in augmented reality, these key players in the industry are using technology to shake things up and and get outside-of-the-box. How can you take advantage of the latest trends in technology to push your own projects and ideas forward?




Friday - October 21, 4:00 PM
PANEL
DISTRIBUTION IN A CHANGING PARADIGM
moderator: Peter Wetherell with Chuck Peil, Dave Rosenbaum & Tomm Moore

VENUE:
VIFF Vancity Theatre, 1181 Seymour St. (@ Davie)

You've created a great property, but you're only halfway there. The next challenge is getting it out there to your audience, in an ever-changing, over-crowded distribution environment. From Canadian and European independents, to Hollywood blockbusters, get insider information on getting it done.




Friday - October 21, 5:45 PM
PANEL
THE GLOBAL LANDSCAPE OF ANIMATED FEATURES
A conversation between Jinko Gotoh and Brenda Chapman
moderator: Jinko Gotoh with Brenda Chapman

VENUE:
VIFF Vancity Theatre, 1181 Seymour St. (@ Davie)

Jinko and Brenda have both worked at large studios and on independent animated features. They will share their experiences and discuss the differences. Also centre to their conversation will be about pursuing diversity in the industry.




Friday - October 21, 6:30 PM
EVENT
INDUSTRY MIXER

VENUE:
VIFF Atrium, 1181 Seymour St. (@ Davie)

Network with industry colleagues and speakers over a drink. Business Symposium pass holders will receive a free drink ticket.




Saturday
Saturday - October 22, 9:00 AM
EVENT
PITCH, LISTEN AND LEARN
VENUE:
Sheraton Wall Centre, Pavilion Ballroom Lobby, 1088 Burrard St, Vancouver, BC
This special program is now sold out. Thank you for your interest. We'll see you next year.

BIOGRAPHIES
Brenda Chapman
Writer, Director // Chapman Lima Productions
(Brave, Cars, The Prince of Egypt, The Lion King)

Brenda Chapman started her career as a story artist at Walt Disney Feature Animation in 1987, where she worked on films such as The Little Mermaid, The Rescuers Down Under, the Oscar nominated Beauty & the Beast, The Hunchback of Notre Dame and Fantasia 2000. Chapman was the story supervisor on The Lion King, for which she won the Annie Award.
Chapman then helped launch DreamWorks Animation Studios, where she co-directed the 1998 release of the Oscar winning Prince of Egypt. Chapman was the first woman to direct an animated feature for a major Hollywood studio, for which she won the Movieguide Epiphany and Teddy Awards.
She joined Pixar Animation Studios in September 2003 as a senior story artist on Cars. Chapman then created, wrote and directed Brave — inspired by her relationship with her own daughter — for which she won an Oscar, BAFTA and Golden Globe for Best Animated Feature Film.
Other awards include the Novus Creative Catalyst Award, the 2013 Burbank International Film Festival's Feature Animation Honoree Award and the San Francisco International Women's Film Festival Achievement Award.
Chapman has helped to develop and consult on films for several studios over many years which include not only Disney, DreamWorks and Pixar, but also Universal, Sony and Lucasfilm.
Currently, Chapman is writing, directing and producing several projects in different stages of development. She has been engaged to write and direct a Chinese financed/American made feature-animated film — working title Truth for Truth Entertainment and is attached to direct Come Away, a live-action film written by Marissa Goodhill. She is also collaborating on a hybrid script, working title The Touch, with her husband, director Kevin Lima (Enchanted, A Goofy Movie, Disney's Tarzan).
Chapman is partnering with Lima, in starting up a production company to produce animated, live-action, as well as hybrid films — with the aim of producing quality family entertainment.
Chuck Peil
VP, Business Development // Reel FX Creative Studios
(The Book of Life, Free Birds, Rise of the Guardians)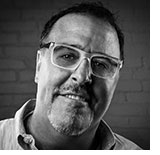 As a founding member of Reel FX, Peil has participated in the studios significant growth over the past 22 years. Reel FX creates award-winning animated films, virtual reality, commercials, mobile/interactive content, and live-venue content. Reel FX is working on a roster of upcoming animated theatrical films including: Scooby-Doo for Warner Animation Group and Wish Police directed by Headless. Reel FX films include the Golden Globe-nominated The Book of Life (20th Century Fox) and Free Birds (Relativity Media) which have grossed over $210 million worldwide. VR projects include: The Hunger Games, Insurgent, Pacific Rim, Porsche and more.
Peil's partial credits include: The Book of Life, Free Birds, Rise of the Guardians, Despicable Me Ride, Ferrari Dark Ride, The Simpsons Ride, Cirque du Soleil: Worlds Away, Watchmen: Tales of the Black Freighter, Looney Tunes shorts, Ice Age: A Mammoth Christmas, Kung Fu Panda: Secrets of the Furious Five, Open Season 2.
Dave Rosenbaum
Chief Creative Officer // Cinesite Studios
(Sing, The Secret Life of Pets, Despicable Me, Kung Fu Panda)

Dave Rosenbaum is currently Chief Creative Officer for Cinesite Studios, an all-audience film production company.
Prior to Cinesite, Dave was Vice President of Talent for Universal Pictures' Illumination Entertainment. With Illumination since its inception, Dave worked on all features, shorts, marketing, games, and theme park rides for Despicable Me, The Lorax, Despicable Me 2, Minions, The Secret Life of Pets and Sing. Within their first eight years, Illumination Entertainment's films earned more than $4 billion (USD) at the worldwide box office sans merchandise and ancillary revenue.
Prior to Illumination, Dave worked at Dreamworks (Kung Fu Panda and Madagascar) and was an Executive Producer for Screen Imagination Agency and Boyana in Europe.
Jenna Boyd
Chief Content Officer // GoldieBlox

Jenna Boyd is the Chief Content Officer of children's multimedia company, GoldieBlox. As CCO, Boyd focuses on storytelling and creating content for the GoldieBlox brand through written, animated and live action content for kids across multiple distribution channels.
As an 18-year veteran of the kids' entertainment business, Boyd began her career in kids' content as an intern at Nickelodeon. Her most recent role at Nick was as the studio's senior vice president of animation development. Jenna's tenure at Nick spanned both coasts and multiple content divisions. Early in her career, she produced a variety of unscripted reality and game shows before moving to Los Angeles in 2004. There she oversaw the animated series Avatar: The Last Airbender, which went on to win a Peabody Award and become a cult phenomenon for the network. Transitioning into live-action development, Jenna oversaw a slate of scripted and unscripted programming for Nickelodeon, Teenick and Nick at Nite. In 2012, she was promoted to SVP of animation development where she launched the global animated shorts program resulting in the #1 series The Loud House.
Jinko Gotoh
Executive Producer // Warner Animation Group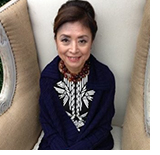 Jinko Gotoh is a producer and consultant for the animation industry. She has 25+ years experience spanning a wide range of media, with particular emphasis on the evolution of animation and CGI. She is currently producing The LEGO Movie Sequel for Warner Animation Group.
Her screen credits include The Little Prince, directed by Mark Osborne; the Academy Award nominated The Illusionist, helmed by Sylvain Chomet; 9, directed by Shane Acker; the Academy Award winning Finding Nemo, directed by Andrew Stanton.
Since leaving Pixar in 2003, Jinko's assignments have taken her across the globe. Prior to that, Jinko worked at Disney Feature Animation as director of digital production, overseeing the move into CGI animation and its extensive application on such features including Dinosaur and Fantasia 2000.
Born in Japan, Jinko's passion for animation started at a very early age after two life-altering experiences: seeing Lady & the Tramp, and meeting Osamu Tezuka, the creator of Astroboy. She was raised in California and attended Columbia University, where she earned a BS in Applied Math, then an MFA in Film. In her spare time, she is a published poet.
www.womeninanimation.org
IMDb.com
Jon Festinger
Counsel, Faculty // Centre for Digital Media

Jon Festinger, Q.C. (LL.B., B.C.L. 1980 McGill University) is a Vancouver, British Columbia based counsel and educator. He is an SFU Professor of Professional Practice and a faculty member of the Centre for Digital Media (http://thecdm.ca). Jon has taught media, entertainment and communications law topics at the law school at UBC, now known as the Allard School of Law, for over two decades, as well as teaching at various times at the UBC Graduate School of Journalism, the Thompson Rivers University Faculty of Law and the University of Victoria Faculty of Law. He is the author of the first edition of "Video Game Law" published by LexisNexis in 2005, co-author of the 2nd Edition published in 2012, "Guest Editor" and author of "Introductory Essay: Digital Media, Video Games, and the Law" a special issue of the University of British Columbia Law Review at (2013) 46:3 UBC L Rev 615, and the author of "Mapping the Electronic Highway: A Survey of Domestic and International Law Issues" at (1995) 29:2 UBC L Rev 199. As a graduate of McGill University's Faculty of Law, Jon began his legal career in private practice, in turn becoming General Counsel and Corporate Secretary of WIC Western International Communications and its subsidiaries including Canadian Satellite Communications Inc. ("Cancom"), Senior Vice President of the CTV Television Network and Executive Vice President, Business & General Counsel of the Vancouver Canucks. Jon practices law through Festinger Law & Strategy and is Media & Copyright Counsel to Broadband TV. He has been a member of the "Working Group on Canadian Programming and Private Television convened by the Minister of Canadian Heritage in 1994 and which authored "The Future of Canadian Programming and the Role of Private Television: Keeping Canada on the Information Highway" and a Director of the McGill Legal Aid Clinic in 1979 and 1980.
Marge Dean
General Manager // Stoopid Buddy Stoodios

Prior to Stoopid Buddy Stoodios, Dean served as Director of Production for Mattel Inc.'s entertainment division, Playground Productions. Dean oversaw the expansion of the animation division supervising over 1,500 minutes of animation.
Previously, Dean served as GM for Wildbrain Animation Studio where she was responsible for expanding original content development and long-form production.
Dean also served as VP of Animation for Technicolor/Thompson and was charged with the task of creating an animation service business.
Dean established the television arm of Omation Studios producing the Emmy®-winning TV series Back at the Barnyard for Nickelodeon.
Dean was a producer at Warner Brothers Animation working on a variety of projects including What's New Scooby Doo? Mucha Lucha and Coconut Fred's Fruit Salad Island.
As Director of Animation production at Sony Pictures Television Animation, the division entered the digital age, producing 40 half hours of 100% CGI animation (Starship Troopers).
Dean began her career in TV animation on "The Ren and Stimpy Show".
www.leagueofbuddies.com
www.womeninanimation.org
IMDb.com
Michael Conelly
Creative Director // Blackthorn Media

As the Creative Director of Blackthorn Media, Michael has led the development of the studio's foray into VR — with the studio's first projects, Dragonflight and The Abbot's Book, selected for premiere at the Tribeca and Sundance Film Festivals (2016). He has supervised the creation of characters that have grossed over two billion dollars at the world-wide box office. A prolific designer and author, he has published books of fiction, pioneered long-form storytelling in VR, written screenplays, and original stories for feature film development. He has helped design software and workflows used in the production of Academy Award-winning visual effects. And he has helped turn bleeding-edge technology into profitable enterprise for much of the last twenty years. His recent turn as Digital Effects Supervisor for Snow White & the Huntsman yielded an Oscar nomination for the work.
Learning to program at age ten, Michael has been drawn his whole life to computers, animation, and storytelling. He studied philosophy and political theory at Bard College and the London School of Economics, while taking every art and programming class available. Michael founded Renaissance Technologies, a game company, at 24, quickly finding a publisher for his first effort. He joined the game division of Rhythm and Hues Studios shortly thereafter, and soon migrated into feature film work. His steady rise within the company would be marked by innovation, efficiency, and cameraderie.
His creative drive, and groundbreaking career in visual media are a unique asset to Blackthorn.
Nancy Lees
Development Executive // DHX Media

As a Development Executive at DHX Media, Nancy Lees is responsible for finding and developing meaningful and engaging IP for kids, helping to ensure the company's slate of creator-driven original series is strong, varied and fun. Lees specializes in developing content and stories that successfully cross multiple platforms from TV to toy and interactive. Her development credits cover a broad range of genres, including action comedy series such as Slugterra, preschool projects like Rainbow Ruby with Korea's CJ Entertainment, and DHX' upcoming science adventure series with Lucy and Stephen Hawking, The Secret Key to the Universe.
Leading up to its acquisition by DHX Media, Lees was a key part of the creative development process on Nerd Corps Entertainment's roster of original properties, including Storm Hawks, League of Super Evil, Rated A for Awesome, Endangered Species and Slugterra, ensuring each brand maintained its creative integrity and strength across multiple media. Lees also oversaw the creation of all branding, toys, licensed products and interactive, working with broadcast and licensing partners on roll-outs around the world.
Peter Wetherell
LA Representative, BC Film & TV Office
President // Magus Entertainment

After more than ten years as an International Sales Executive, Peter established Magus Entertainment in 1996 to Executive Produce feature films and provide senior consulting services to the US and international Film & TV community. Since then, he has represented a diverse group of film production companies, entertainment banking institutions, private equity investors, government film offices, studio production facilities and foreign distributors. Peter has attended every major film market since 1987, and successfully executive produced a variety of films, including projects starring Matthew McConaughey Jon Favreau, Diane Lane, John Turturro, Sean Bean and William Peterson. Peter has facilitated various Producer Labs and participated as a guest speaker or moderator at film financing and distribution events for organizations such as the Cannes Film Festival; the Berlin Film Festival; the DGA; the PGA; Film Independent; IFP; the AFI; and the Cabos, Seattle, Los Angeles, Hollywood, CineVegas, Atlantic, Cinequest, Montreal and Whistler Film Festivals.
Ray di Carlo
Executive Producer // Bent Image Lab

Operations Chief and founding partner, Ray Di Carlo, has a particular talent for leading the company and its clients through difficult, creative and dynamic projects. He also has a knack for finding that fine balance between keeping the creative quality high while ensuring Bent delivers on time, budget and above expectation.
youAR, Bent's Augmented Reality division, was established in 2013 and operated in stealth mode until August of 2016. Over the last 3 years, they have focused on developing market-disruptive AR technologies, systems, and related patents.
Ray got his start straight out of film school working in special effects with James Cameron on The Abyss, then in the early 90's began working in animation. He relocated from Los Angeles to Portland, OR and continued to work on feature films throughout the US. In 2002, he got together with Directors David Daniels and Chel White to start Bent Image Lab.
Rex Grignon
President, CEO // Nimble Collective

In 2014, Rex co-founded Nimble Collective with a group of talented visionaries. The company has steadily grown and is leading the way in designing the next generation of virtual animation pipelines, accessible to anyone from anywhere. As Head of Character Animation at DreamWorks for more than 17 years, Rex Grignon has been a pioneer in the field of computer animation. In addition to his career as animation director, Rex has taught the craft at conferences, festivals, colleges and universities around the world. He is is a member of the Academy of Motion Picture Arts & Sciences.
Sarah Haasz
Director of Original Production // DHX Media

As Director of Original Production for Family Channel, CHRGD and Family Jr., Sarah Haasz oversees the creative aspects of development and production for all networks, including series and movies such as The Next Step, Lost & Found Music Studios, Backstage, Gaming Show, Playdate and Justin Time. Sarah was also Creative Producer for The Next Step Live On Stage Tour 2015. With over 20 years of experience in television production, Sarah is credited for her work on over 2,500 hours of children's programming in a variety of genres. Her previous roles include Executive in Charge of Production for CBC Children's and Youth Department, Director of Development for Bardel Entertainment and Production Executive for YTV, TreehouseTV and Discovery Kids Canada. Sarah is also an instructor at Centennial College in Toronto for the Children's Entertainment Post Graduate Program.
Tom Sheppard
Writer, Director // Stoopid Buddy Stoodios
(Robot Chicken, SuperMansion)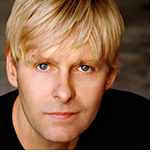 Tom began his writing career on Steven Spielberg's Pinky & the Brain, co-created and directed Cartoon Network's High Fructose Adventures of Annoying Orange, and is currently the director of Adult Swim's Robot Chicken. Other writing and producing credits include SuperMansion, Star Wars: Detours, Back at the Barnyard, My Gym Partner's a Monkey and Kung Fu Panda. Tom wrote New Line's live-action New Adventures of Pinocchio starring Martin Landau, Scooby Doo: Song of the Vampire and he directed the indie comedy, Would I Lie to You? Upcoming projects include the screenplay for Ubisoft's Rabbids movie, and a feature based on the cult YA novel, The Grounding of Group 6, which Tom is slated to direct. Tom has won 4 Emmy Awards, a WGA Award nomination, and is a graduate of The University of Southern California's School of Cinematic Arts.
www.leagueofbuddies.com
IMDb.com
Tomm Moore
Co-founder, Creative Director // Cartoon Saloon
(Song of the Sea, The Secret of Kells)

Over the company's history, Tomm has worked as Director, Art Director, Storyboarder, Animator and Illustrator on a range of projects from commercials to service work for feature films and TV series, as well as a number of short film projects.
Tomm has directed 2 universally successful feature films. The Secret of Kells (Best Animated Feature Nominee: Academy Awards®) and the spiritual follow-up, Song of the Sea. Tomm also directed the On Love segment for The Prophet, a feature animation produced by Salma Hayek based on one of the best-selling books of all times.
Tomm is dividing his time between the development of his latest project Wolf Walkers and pre-production on The Breadwinner. This feature film, based on the best-selling novel by Deborah Ellis will begin production later this autumn.
Tomm Moore received the Directors Guild of Ireland and America Finder's Series Award in 2008 and European Director of the year at the Cartoon Movie in 2009.
Photo Credit: Andrzej Radka
Zeb Wells
Writer, Director // Stoopid Buddy Stoodios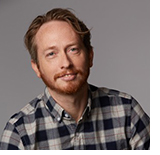 Zeb Wells leapt into animation after a successful career writing for Marvel Comics (The Amazing Spider-Man, Wolverine). In 2007, he began a long stint as a writer for the Emmy award-winning stop-motion comedy series Robot Chicken, where he went on to direct multiple seasons, as well as two critically-acclaimed DC Comics specials. Zeb is also the Co-Creator and Executive Producer of Sony Crackle's Emmy Award-nominated SuperMansion. SuperMansion, which stars Bryan Cranston and Keegan-Michael Key, premiered in October 2015. All episodes from the first two seasons are now available to stream on the Crackle website and apps, with episodes of Season 3 currently airing.
www.leagueofbuddies.com
IMDb.com

© 2021 · Spark CG Society