SPARK ANIMATION 2015 - CONFERENCE




Celebrating animation from around the world!


October 23 - 24, 2015



DISCOVER SPARK ANIMATION

Animation has come a long way. It has evolved into a multi-faceted medium with diverse target groups. SPARK CG brings the world's most talented artists, inventors, directors and studio executives to Vancouver to share their priceless experience and inspire the animation community. This 2-day conference attracts local and global animation leaders and visionaries.
Panels and presentations from the world's most creative animators.
Cutting edge exposure and insight about the global art and business of animation.
Networking — build long-lasting relationships with a growing community of local and international attendees.
WHO SHOULD COME?
If you're interested in the behind-the-scenes and the how-to of animation then we have a conference program for you. Featuring a diverse series of presentations, SPARK ANIMATION invites all experienced professionals and students, to discover the craft and innovation that defines animation.
IMPORTANT
ONLINE RESERVATIONS FOR CONFERENCE SESSIONS CLOSE AT MIDNIGHT THE NIGHT BEFORE. TICKETS AVAILABLE AT THE BOX OFFICE. CASH OR VISA/MASTERCARD.
Schedule and pricing subject to change without notice. Limited single tickets released. Please check back regularly for availability.

SCHEDULE

Friday
Friday - October 23, 9:00 AM
PRESENTATION
The Super Story Behind the Pixar Short SANJAY'S SUPER TEAM
moderator: Keith Blackmore with Nicole Grindle & Sanjay Patel
VENUE:
VIFF Vancity Theatre, 1181 Seymour St. (@ Davie)
Join director Sanjay Patel and producer Nicole Grindle for an insightful peek behind the curtains at Pixar Animation Studio's latest short, Sanjay's Super Team. The filmmakers will discuss the production process as well as the unique inspiration for this incredibly personal film that features superheroes like you've never seen them before.
Tickets available at the door.



© 2015 Pixar Animation Studios. All Rights Reserved.
Friday - October 23, 11:00 AM
PRESENTATION
PEANUTS: Bringing Iconic Characters to Life
moderator: Lawrence Bafia with Brian Anderson & Joe Antonuccio
VENUE:
VIFF Vancity Theatre, 1181 Seymour St. (@ Davie)
Bringing the iconic characters of Charles Schulz's beloved comic strip Peanuts to life in CG was an exciting and unprecedented opportunity for the creative and technical teams at Blue Sky Studios. Joe Antonuccio, Lead Animator for Snoopy and Brian Anderson, Character Technical Director for Woodstock will discuss how the Blue Sky team explored different rigging technologies and innovative animation styles to create a unique blend of traditional animation with modern CG techniques. With the challenge of taking Schulz' 2D characters and trying to stay faithful to their original form, the team came up with many solutions, from ghost limbs, character views and periwinkles to UVN mapping and the VanPelt University, this talk will take us through the process of bringing the peanuts gang to life.
Tickets available at the door.



© 2015 Twentieth Century Fox. All Rights Reserved.
Friday - October 23, 1:00 PM
PRESENTATION
Flying with THE LITTLE PRINCE
moderator: Lawrence Bafia with Jamie Caliri
VENUE:
VIFF Vancity Theatre, 1181 Seymour St. (@ Davie)
A behind the scenes journey through the stop-motion sequences in Mark Osborne's newest animated feature, The Little Prince. Sharing his unique vantage point as the Creative Director and Director of Photography for the stop-motion scenes, Jamie Caliri will walk us through the art and technical processes used to create these delicate scenes.
Tickets available at the door.



© 2015 Paramount Pictures. All Rights Reserved.
Friday - October 23, 3:00 PM
PRESENTATION
Making Grown-Up Stuff for Kids
The Inspiration Behind Moonbot's "Taking Flight"
moderator: Colin Giles with Brandon Oldenburg
VENUE:
VIFF Vancity Theatre, 1181 Seymour St. (@ Davie)
Taking Flight director Brandon Oldenburg believes that imagination is a place, and that we have all been there at some point in our childhood. With his team at Moonbot Studios, Oldenburg tries to get back to that place and create stories that resonate with young kids, parents and even grandparents. This talk will take us through the creative process of making Taking Flight and why finding the kid inside all of us drives everything at Moonbot Studios.
Tickets available at the door.



© 2015 Moonbot Studios. All Rights Reserved.
Friday - October 23, 5:00 PM
PRESENTATION
Getting Under the Hood: Remastering THE IRON GIANT
moderator: Keith Blackmore with Dennis Venizelos, Ken Duncan, Michel Gagné & Wendy Perdue
VENUE:
VIFF Vancity Theatre, 1181 Seymour St. (@ Davie)
A panel discussion with the artists who worked on the original masterpiece, and those who created the segments for the Signature Edition.
Tickets available at the door.



© 1999 Warner Bros. Pictures. All Rights Reserved.

Saturday
Saturday - October 24, 9:00 AM
PRESENTATION
Traditional Animation and Character Design
moderator: Don Perro with F. Borja Montoro
VENUE:
VIFF Vancity Theatre, 1181 Seymour St. (@ Davie)
How do you take a simple blank sheet of paper and a pencil and create a living breathing character? For Borja Montoro, he goes directly to the attitude, to the character's personality. Once he's found a good drawing with a nice pose that expresses the character's personality, he's draws the same character in very different poses, with different expressions and attitudes, which could match the character as well, just to see if they work too. Or he'll draw the same pose and attitude with different shapes, because it might work better with them. Either way, he is a master at character design and personality animation.
Join us as one of the world's most sought after animation character designers, Borja Montoro takes us on his personal journey, from animator to character designer, Disney to DreamWorks. Mr. Montoro will explore his own creative process along the way and leave you inspired in this crash course in character design.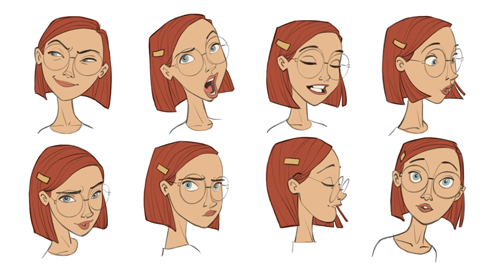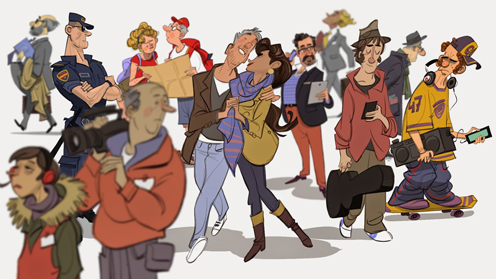 © Borja Montoro. All Rights Reserved.
Saturday - October 24, 9:00 AM
PRESENTATION
Mack and Moxy: Lessons You Need to Deliver a Massive Ambitious New Show
FREE PRESENTATION
with Chad van de Keere & Chris Browne
VENUE:
The Dance Centre, Faris Family Studio, 677 Davie St. (@ Seymour)
Mack & Moxy is an exciting new series from visionary Jim Carrey and Brahm Wenger (Air Bud). The show explores adventurous new worlds every episode, while combining CG animation, 2D animation, puppets, animatronics, live-action actors and celebrities as well as world-class musical composers. Bringing this together on a tight schedule is quite a feat, and would be nearly impossible if it weren't for creative solutions and a well-planned pipeline. In this SPARK series lecture you will hear the nuts and bolts of setting a show up for success, as well as the creative direction and artistry that comes right alongside it. Presenting will be Director and Creator, Chad Van De Keere, along with CG Supervisor and Technical Director, Chris Browne, from Bardel Entertainment Inc.
Saturday - October 24, 11:00 AM
PRESENTATION
The Art of Character Development
moderator: Colin Giles with Jin Kim
VENUE:
VIFF Vancity Theatre, 1181 Seymour St. (@ Davie)
This presentation will be an in-depth look at the art of character development at Walt Disney Animation Studios. From the initial designs through the final performance, Jin will share his workflow and explain how collaboration drives creativity. He will explain his thought process of character designing by discussing 5 essential principles or conditions that are important and necessary for him to do his work successfully. They are simplicity, caricature, make it real, trust and most importantly appeal. His lecture will be about these 5 subjects and he will be emphasizing the principle, the appeal, why it is the most important part of the visual language in order to achieve the goal of a character designer.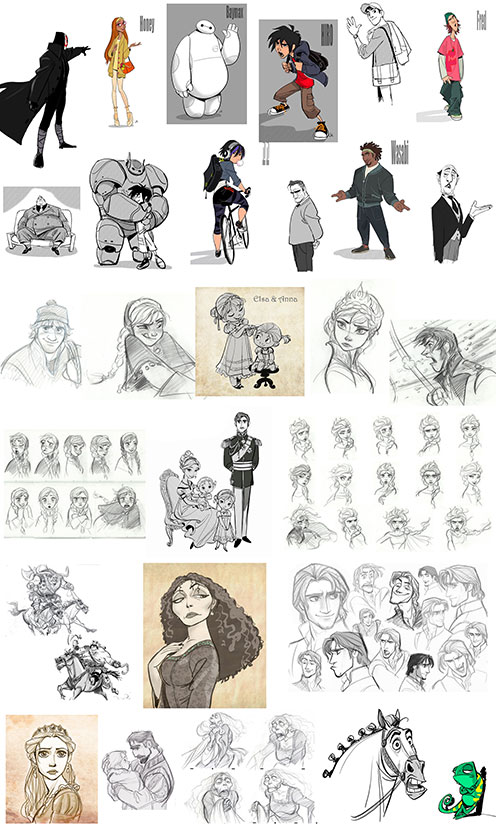 © Walt Disney Animation Studios. All Rights Reserved.
Saturday - October 24, 11:00 AM
PRESENTATION
Unlocking the Mysteries of TVPaint 11
FREE PRESENTATION: TVPaint is the creative software package behind an increasing number of animated shorts and features. TVPaint speaker, Claudine Driant, will unlock many of the features of their recently released version 11.
with Claudine Driant
VENUE:
The Dance Centre, Faris Family Studio, 677 Davie St. (@ Seymour)
TVPaint Animation is a complete and versatile software dedicated to drawing, storyboarding and to 2D traditional animation (including management of soundtracks), and all in a single interface. The software uses bitmap technology, which allows you to mimic lifelike traditional renderings: pencil, watercolor, oil painting, charcoal, oil pencil... The flexibility of its technology allows you to create your own drawing tools, thus your own artistic renderings.
TVPaint Animation is a professional tool used worldwide in many and varied productions:
Short and long traditional 2D films (Song of the Sea, Kahlil Gibran's The Prophet, Trippel Trappel, Freak kitchen, etc)
TV series (Gigglebug, Simon's Cat, Tu mourras moins bête, C'est bon, etc)
Pre-production (video games, 3D movies)
Post-production and compositing (movie rotoscoping, 2D animation sequences in a live or 3D movie, effects animation — fire, thunder, smoke, etc — in 3D sequences, etc.)
Its versatility comes from its numerous features: storyboard, animatic, lay-out, lip-sync, key animation, inbetweens, clean, colours and compositing.
Saturday - October 24, 1:00 PM
PRESENTATION
Silence of the Sheep: The Making of SHAUN THE SHEEP
moderator: David Fine with Laurie Sitzia
VENUE:
VIFF Vancity Theatre, 1181 Seymour St. (@ Davie)
A look at all the amazing work that goes on behind the scenes at Aardman Animations to bring Shaun the Sheep to life and to the big screen!



© 2015 Aardman Animations Ltd. All Rights Reserved.
Saturday - October 24, 1:00 PM
PANEL
The Next Generation of the Animation Pipeline
FREE PRESENTATION
moderator: Michel Besner with Delna Bhesania, Troy Brooks & Mark Rocchio
VENUE:
The Dance Centre, Faris Family Studio, 677 Davie St. (@ Seymour)
Animation studios are constantly being challenged to raise the bar in production quality. Both 2D and 3D studios are confronted by rising costs of production, the expectation to produce content faster than ever, and the need to reduce costs to stay competitive. This panel of industry experts, hosted by Michel Besner, President of Toon Boom Animation, will discuss the animation production challenges of today, how some studios meet these challenges, and where the debate over 2D vs. 3D is heading.
Saturday - October 24, 3:00 PM
PRESENTATION
Essential to the Heart: The Two Worlds of THE LITTLE PRINCE
moderator: Jinko Gotoh with Alex Juhasz & Peter de Sève
VENUE:
VIFF Vancity Theatre, 1181 Seymour St. (@ Davie)
This will be a dual presentation and conversation between Alex Juhasz and Peter de Sève on their respective contributions to the character design of the two worlds in Mark Osborne's, The Little Prince.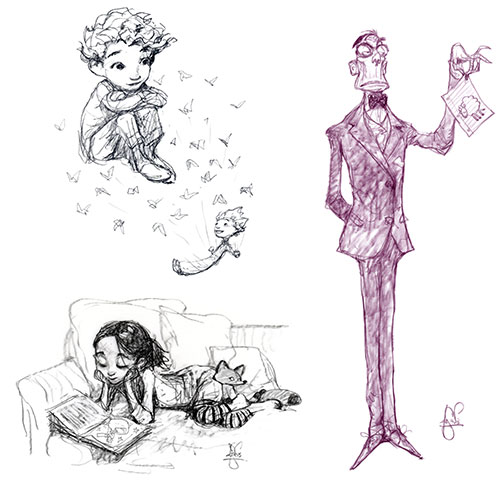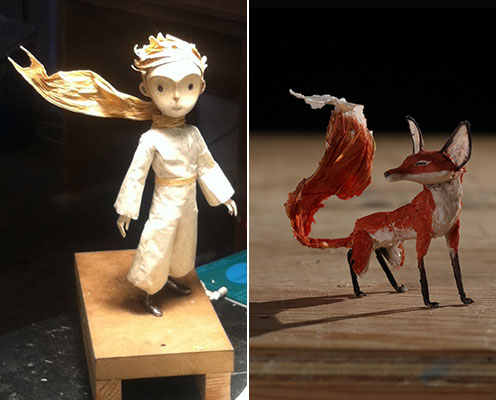 Saturday - October 24, 5:00 PM
PRESENTATION
Writing for Storyboard-driven Animation
moderator: Keith Blackmore with Kent Osborne
VENUE:
VIFF Vancity Theatre, 1181 Seymour St. (@ Davie)
A step-by-step presentation detailing the process of writing for storyboard-driven cartoons like SpongeBob Squarepants, Phineas and Ferb, and Adventure Time.



© 2015 Cartoon Network. A Time Warner Company. All Rights Reserved.
Saturday - October 24, 7:00 PM
PRESENTATION
The Art of Character Development
ENCORE PRESENTATION
with Jin Kim
VENUE:
The Dance Centre, Faris Family Studio, 677 Davie St. (@ Seymour)
This presentation will be an in-depth look at the art of character development at Walt Disney Animation Studios. From the initial designs through the final performance, Jin will share his workflow and explain how collaboration drives creativity. He will explain his thought process of character designing by discussing 5 essential principles or conditions that are important and necessary for him to do his work successfully. They are simplicity, caricature, make it real, trust and most importantly appeal. His lecture will be about these 5 subjects and he will be emphasizing the principle, the appeal, why it is the most important part of the visual language in order to achieve the goal of a character designer.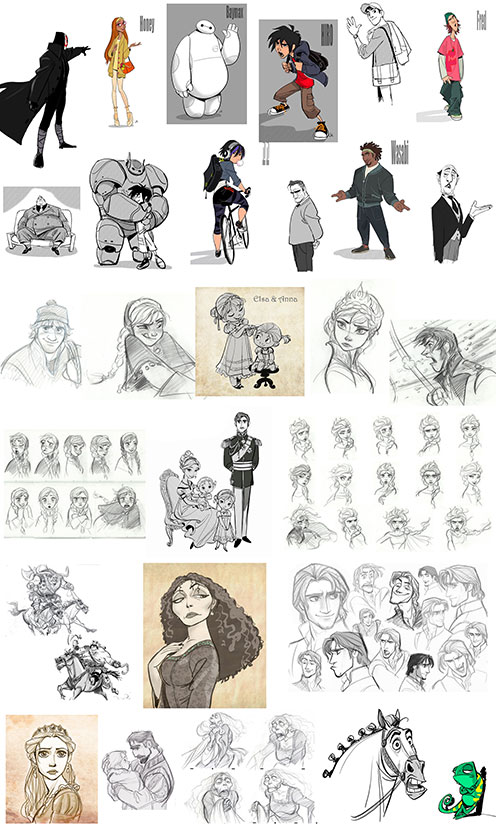 © Walt Disney Animation Studios. All Rights Reserved.

BIOGRAPHIES
Alex Juhasz
Production Designer, Character Designer, Illustrator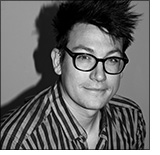 Alexander Juhasz is an American illustrator who has found great success internationally. Most recently his contribution to director Mark Osborne's The Little Prince, as the stop-motion Production Designer and Character Designer has garnered tremendous attention. Over the years he has developed a unique hands-on approach to animation design working closely with the visionary director, mentor and friend, Jamie Caliri. He has been very lucky to have worked on several award-winning projects with Caliri: In 2013, he designed and co-directed the Rifle's Spiral music video for The Shins, as character designer, (United Airlines: Dragon 2005) and as production designer (Showtime's The United States of Tara 2008) which earned them an EMMY award. He designed and illustrated the pop-up book for the critically acclaimed horror film The Babadook in which is being currently published and set to be released this fall.
Brandon Oldenburg
Co-founder, Director // Moonbot Studios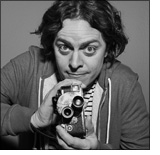 Brandon Oldenburg is an award-winning illustrator, designer, sculptor and film director.
Since co-founding Moonbot Studios, he has won an Academy Award® for The Fantastic Flying Books of Mr. Morris Lessmore, an Emmy, Annie, and multiple Cannes Lions for his directorial work on The Scarecrow, and was nominated for an Annie Award for directing a short film based on Edgar Allan Poe's poem, The Raven and Silent, a film collaboration with Dolby Laboratories. Prior to launching Moonbot, Oldenburg co-founded Reel FX Creative Studios specializing in design and special effects for clients such as Pixar, Disney, DreamWorks, and Blue Sky Studios. In 2010, Oldenburg was honoured with the Distinguished Alumni of the Year from Ringling College of Art and Design, where he received his BFA in Illustration in 1995 and serves on the Board of Trustees.
www.moonbotstudios.com
IMDb.com
Brian Anderson
Rigging Supervisor // Blue Sky Studios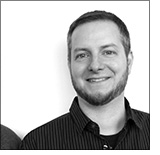 Brian Anderson is a Character Technical Director at Blue Sky Studios. He attended the University of Toronto sponsored 3D animation program and has 19 years of professional film and broadcast experience as a 3D character generalist. Over the length of his career Brian has worked with commercial clients including Kraft, Sunkist, Pepsi and Chrysler. His feature credits span more than 20 titles from Best Effects Gemini nominated indie films like Planet of Junior Brown, to blockbuster hits like Dawn of the Dead and District 9, all the way to 3D animated features like Blue Sky's Rio and Ice Age series as well as the up coming Peanuts film.
Chad van de Keere
Director // Bardel Entertainment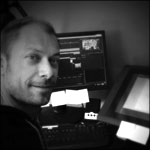 Chad Van De Keere is an experienced artist in the animation industry with over 20 years working as a Film and Series Director on productions for DreamWorks SKG, Cartoon Network, Nickelodeon as well as Walt Disney.
Chad started out in the animation industry drawing pencil to paper while shooting animation under a physical camera, which is now a lost art form. Working through all facets of creative positions through Animation, Layouts, Special Effects as well as Storyboard Artist, Chad soon became the Key Creative artist on the shows he worked on doing the roles of Editor, Art Director, Creator, Director and Show Runner.
Chad is best known for directing the award-winning animated kids series 1001 Nights, as well as Planet Sheen, Being Ian, and most recently — Teenage Mutant Ninja Turtles!
Bardel.ca
www.chadvandekeere.com
IMDb.com
Chris Browne
Studio CG Supervisor // Bardel Entertainment
(Kahlil Gibran's The Prophet)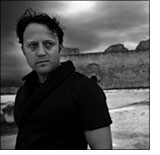 Chris Browne has over a decade of industry experience in supervising animated series, feature films, and live-action visual effects productions. Recently he wrapped production on The Prophet, starring Liam Neeson and directed by the Lion King's Roger Allers.
As Bardel's Studio CG Supervisor, Chris oversees Assets, Rigging, FX and LRC artists on all in-house production, and brings insight and creative direction to the team while ensuring that the Company's high standards are met.
Currently he oversees the CG Supervision of four television series with DreamWorks, a series with PBS, and Warner Brothers.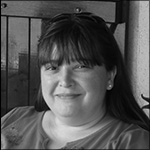 Claudine Driant has been working for TVPaint for the past 2 years. Before that, after studies in Cinema and Audiovisual, she worked for almost 17 years in Animation production, mostly in compositing and supervision for TV shows, in France, Luxembourg, Belgium and China. She now travels around the world to show this amazing 2D "tradigital" software, TVPaint Animation.
Colin Giles
Head of Animation & VFX // Vancouver Film School
(Sausage Party, Dan Vs., Thomas & Friends)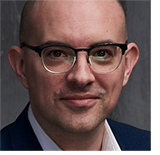 Colin Giles is the Head of the VFS School of Animation & VFX, bringing over 22 years of professional experience as a Director, Animator, and Creative Designer. Colin's work in animation and storytelling has allowed him the chance to work with some of the biggest names in the industry, including: Disney Interactive, Cartoon Network, Ford Motor Co., The NBA and Starbucks, to name a few. When he's not busy inspiring new artists in the classroom, he's active on many popular industry projects like Dan Vs, Robotboy, and the 2D Sequences in Seth Rogen's animated hit Sausage Party. In 2017, Colin was an official speaker at TEDx Vancouver and has delivered workshops and keynotes in Mumbai, Seoul, Shanghai, Los Angeles and across Canada.
VFS.com
Facebook
Twitter
IMDb.com
David Fine
Director // Snowden + Fine
(Animal Behaviour, Ricky Sprocket - Showbiz Boy, Bob & Margaret, Bob's Birthday)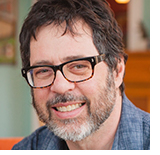 David Fine is an Oscar-winning filmmaker who works in Vancouver with his partner, Alison Snowden. Together they have written, directed and created award-winning animated TV shows and short films, including the Oscar-winning short film, Bob's Birthday and the acclaimed TV series, Bob & Margaret, the highest rated Canadian made animation series ever!
David was born and raised in Toronto and is still a Leaf fan. He studied film in the UK at The National Film & Television School where he met his wife and creative partner, Alison. They have been collaborating ever since.
Their films have won numerous international awards and nominations including awards at Annecy, Ottawa, Chicago, Zagreb, Canadian Genies, BAFTA nominations and two more Oscar nominations. They also created 52 episodes of the kids series, Ricky Sprocket Showbiz Boy for Nickelodeon and Teletoon.
David and Alison have also directed numerous animated TV commercials as well as developed and written for other productions, including the award-winning UK series Peppa Pig. They co-developed the series Shaun the Sheep for Aardman Animations. David and Alison have also written and directed live-action short films and documentaries.
Their latest short animated film is Animal Behaviour, produced by the National Film Board of Canada. Animal Behaviour is a 2d drawn animation film, produced using 2d animation software. The film is about a group therapy session, with animals and has been in official selection at numerous international film festivals and also won the grand prix at Brazil's Anima Mundi Animation Festival.
SnowdenFine.com
Facebook page
IMDb.com
Delna Bhesania
CEO, Co-Founder // Bardel Entertainment
(Kahlil Gibran's The Prophet)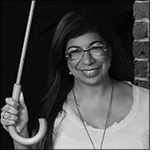 Delna's inspiring career in animation began over 25 years ago and tells a story of determination, commitment and vision. Starting from an office in a spare bedroom, Delna and her partner Barry Ward have grown their business from a small team with big talent to a really big team with ground-breaking talent.
As CEO and Co-founder of Bardel, Delna manages the studio's corporate affairs, production, and business development. She works closely with her executive team and all stages at the studio to strategize, manage and uphold the highest quality standards on which Bardel's reputation was built.
Dennis Venizelos
Background Supervisor, Art Director // Stereo D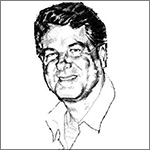 A graduate of San Francisco State University with a bachelor's degree in art with a film minor, Dennis Venizelos began his career in the entertainment field. At Hanna-Barbera Studios, Dennis developed his skills in animation by working several departments, starting his career as a storyboard artist on Scooby Doo, Where Are You? He then worked as an assistant animator, and even shot camera, but eventually found that his passion was as a background artist. Dennis subsequently painted and keyed the backgrounds for countless animated television series for studios such as Marvel, Disney and Warner Bros.
As Background Supervisor, Dennis worked on such features as The Iron Giant, Osmosis Jones, Fern Gully, Eight Crazy Nights, My Little Pony, Transformers and G.I. Joe.
Dennis Venizelos is also one of the most highly regarded art directors in the field of television animation. He is a four-time Emmy Award winner for his work on the Muppet Babies television series. He also has experience working in the realm of theatrical shorts, as can be seen from his time at Warner Brothers where he art directed three Road Runner theatrical shorts in 3-D. Dennis has been a member of the Academy of Motion Picture Arts & Science since 1985 where he also actively participates as a chair on the executive committee. Other productions such as X-Men, Family Dog (for Steven Spielberg's "Amazing Stories") and Spider-Man highlight Dennis' career.
Don Perro
Commercial Animation Coordinator // Capilano University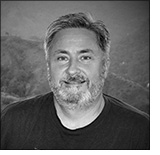 Don has been training artists for the animation industry for twenty-four years and has developed or co-developed career animation programs in universities in Malaysia, China and Mexico. He founded the animation department at Capilano University in 1994 and has coordinated the two year, classical animation program since then. Don continues to work in the industry as a character animator, storyboard artist and as a consultant on 2D production pipelines for studios including, DHX Media, Bardel Entertainment, Slap Happy Cartoons and the National Film Board of Canada.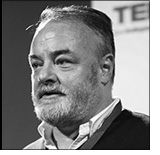 Borja Montoro was born in Madrid, Spain where he studied Law at the University but never made a career out of it. Instead he picked up his boyhood love for drawing and continued that. Now with almost 30 years of experience in the animation industry, Borja is one of the most sought after character animators and character designers.
Borja's career has taken him around the world, working with the very best in animation. First to Ireland where he worked with Bluth Studios as an animator on All Dogs go to Heaven II.
Then to Paris with Walt Disney Feature Animation France where he worked on such major features such as Hercules, The Emperor's New Groove and other things like The Jungle Book II or The Lion King director Roger Aller's Academy Award nominated short, The Little Match Girl. While in Paris, Borja was part of the team who animated the character of adult Tarzan under Glen Keane's direct supervision. This is when he really learned how to draw. Then it was back to Madrid where he spent several years working at The Sergio Pablos Animation Studio, aka The SPA Studios, both as character animator and visual development/character designer. During that period of time, Borja made some of the Blue Sky's Rio character designs.
Nowadays, Borja is a kind of Jack of all trades... gun for hire. He has worked as a character designer for Warner Bros. upcoming feature Smallfoot. Sony Pictures' TV Special Smurfy Hollow, Dreamworks TV Animation character designs on Puss in Boots. Character designer for Illumination Mac-Guff on their upcoming Despicable Me 3. Paramount Animation as character designer on several yet undisclosed projects. And as a character designer for the Walt Disney Animation Studios upcoming features Zootopia and Moana.
Borja continues to live and work in Madrid, with his lovely wife and six kids.
borjamontoro.blogspot.ca
IMDb.com
Jamie Caliri
Director, Cinematographer
(The Little Prince)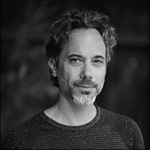 Jamie Caliri is a seasoned animation director and cinematographer. His love for stop-motion and miniatures continues to guide him on an exciting path in filmmaking. Over the years he has created many award-winning commercials, music videos and title sequences. His projects include: The Shins The Rifle's Spiral, Lemony Snicket's A Series of Unfortunate Events main titles, and United Airlines spots Dragon and Heart. You can see these projects and more on his Vimeo page.
Jamie's love of film related tools, lead him and his brother, Dyami, to create the award-winning stop-motion software: Dragonframe.
Vimeo.com
JamieCaliri.com
DragonFrame.com
IMDb.com
Jin Kim
Character Designer // Walt Disney Animation Studios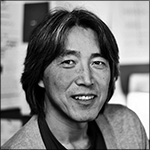 Jin Kim is a character designer at Walt Disney Animation Studios. He joined the studio in 1995 as an animator after working 6 years at the Kennedy Cartoons in Toronto. During his early days as an animator, he animated works such as Hercules, Fantasia 2000, Tarzan, The Emperor's New Groove and Treasure Planet, The Princess & the Frog. Of his most recent work, he is proud to be the Character Design Supervisor for the Oscar winning movie, Big Hero 6.
He also participated in the 2013's Oscar winning feature, Frozen, as well as serving as character designer on Tangled, Wreck-It Ralph, and Bolt. Most notable works of his are usually concept designs and facial expression sheets for the characters.
Currently, he is working on the character designs for the upcoming feature, Moana.
www.disneyanimation.com
IMDb.com
Jinko Gotoh
Executive Producer // Warner Animation Group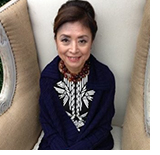 Jinko Gotoh is a producer and consultant for the animation industry. She has 25+ years experience spanning a wide range of media, with particular emphasis on the evolution of animation and CGI. She is currently producing The LEGO Movie Sequel for Warner Animation Group.
Her screen credits include The Little Prince, directed by Mark Osborne; the Academy Award nominated The Illusionist, helmed by Sylvain Chomet; 9, directed by Shane Acker; the Academy Award winning Finding Nemo, directed by Andrew Stanton.
Since leaving Pixar in 2003, Jinko's assignments have taken her across the globe. Prior to that, Jinko worked at Disney Feature Animation as director of digital production, overseeing the move into CGI animation and its extensive application on such features including Dinosaur and Fantasia 2000.
Born in Japan, Jinko's passion for animation started at a very early age after two life-altering experiences: seeing Lady & the Tramp, and meeting Osamu Tezuka, the creator of Astroboy. She was raised in California and attended Columbia University, where she earned a BS in Applied Math, then an MFA in Film. In her spare time, she is a published poet.
www.womeninanimation.org
IMDb.com
Joe Antonuccio
Animation Supervisor // Blue Sky Studios

Joe Antonuccio is a Lead Animator, who has been with Blue Sky Studios for over 7 years. After Studying animation at Animation Mentor, where he is also currently a mentor, Joe begun his feature film career with Blue Sky working on Ice Age: Dawn of the Dinosaurs. Joe has been a lead for characters like MK (Epic), Jewel (Rio 2) and Snoopy (Peanuts). His focus on exploring personalities, creating unique acting choices and executing animation at the highest level continues to be the driving force behind Joe's work. His additional credits include Rio, Ice Age: Continential Drift, Epic, Rio 2, Peanuts and most recently Ice Age: Collision Course.
www.blueskystudios.com
IMDb.com
Keith Blackmore
Faculty // Vancouver Film School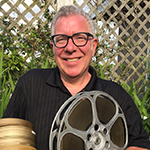 Keith Blackmore has been a passionate educator, cheerleader and a voice for all things animated in the Vancouver area for almost 30 years. As an active member of the local SIGGRAPH chapter and one of the producers of the SPARK Animation Festival, Keith has presented, interviewed and moderated at many festivals and studios. He has educated, entertained and inspired students in the history of animation and media studies at the Vancouver Film School for over 25 years. When he's not teaching, talking or reading about animation, he's watching it.
Ken Duncan
Owner, Executive Producer // Duncan Studio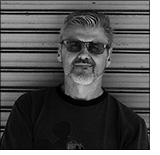 In a career spanning more than 25 years, veteran animator Ken Duncan has earned a reputation as one of the top character animators in the industry. His astute observations of human nature, combined with his extensive knowledge of art, history, and design, imbue all of his characters with subtle, believable performances and all of his projects with a unique sense of style.
A native of Ottawa, Ken began his career in Europe before making his way to The Walt Disney Studios. While working at Disney, Ken's contribution to the 1990's resurgence of feature animation (Beauty and the Beast, Aladdin, The Lion King), led to his rapid promotion to Supervising Animator. He created and supervised the performances of two of his most memorable characters, Meg for Hercules and Jane for Tarzan. He then spent two years at DreamWorks Animation as a Supervising Animator on Shark Tale (2004), where he was instrumental in developing a character pipeline for the first CG film at the Glendale studio.
In 2007, Ken founded Duncan Studio with the goal of collaborating with independent film producers on both 2D (hand-drawn) and computer-animated projects. With this versatility, the studio produces content for feature films, shorts, themed entertainment, and commercials. Duncan Studio has collaborated with some of the top talent in the film industry, such as Tom Hanks (Electric City) and Kathryn Bigelow (Last Days), to bring animation ideas to fruition, while working consistently with other clients such as DreamWorks, Disney, Focus Features and Universal/Illumination.
Kent Osborne
Head Writer // Cartoon Network
(Adventure Time with Finn & Jake)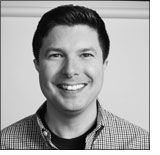 Emmy® winning writer Kent Osborne is more than just a master raconteur. Before landing at Cartoon Network, Kent Osborne had a diverse career spanning from acting in the 90's with the likes of Matt Damon and Ben Affleck to working as a writing partner to Rob Schneider. He has made numerous appearances on TBS's Dinner and a Movie and hosted a TBS spinoff called Movie Lounge.
For three years, Osborne worked as a writer on the hit series SpongeBob SquarePants on Nickelodeon as well as The SpongeBob SquarePants Movie. He has worked on several Cartoon Network shows such as Camp Lazlo, The Marvelous Misadventures of Flapjack as a writer and storyboard artist.
Osborne has been a screenwriter and actor in a number of films, some debuting at the Sundance Film Festival as well as winning an award for Best Performance in the Narrative Competition of the 2011 Los Angeles Film Festival for a film he starred in entitled How to Cheat.
As Head Writer for Cartoon Network's Adventure Time, Kent Osborne recently won the 2015 Emmy® for the Outstanding Short-Format Animated Program.
Laurie Sitzia
Lead Character Animator
(Shaun the Sheep Movie)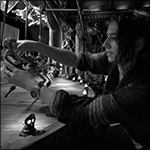 Laurie has worked as a stop-motion animator at Aardman Animations since 2005. Her projects to date include a variety of commercial and film work, including Creature Comforts, Shaun the Sheep, Timmy Time, and The Pirates! Band of Misfits and most recently Shaun the Sheep: The Movie where she was lead character animator. Laurie studied Applied Arts with Animation at Edinburgh College of Art.
Lawrence Bafia
Sr. Faculty // Centre for Digital Media
(Mission Impossible II, Antz, Batman & Robin, Mars Attack!)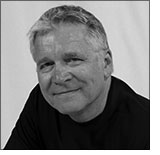 As Commercial Animation Director at PDI/Dreamworks, Larry directed commercials for top clients, Coca-Cola, Sega, Intel, Kraft, Target, Circle K, and Saturn. He was Sequence Lead Animator on "Antz," "Batman & Robin," "A Simple Wish," and on the effects team for "Mission Impossible II," "Forces of Nature," and "The Peacemaker." At Warner Brothers, Larry was Lead Animator for the Stop Motion Division on Tim Burton's feature, "Mars Attacks."
Larry started his stop-motion and Claymation career at the Will Vinton Studios, working on the California Raisins, Michael Jackson's Moonwalker, The Globeheads and commercial projects, then moving into CGI, animating characters for Chips Ahoy!, Raid and Fanta.
While he was Department Head of Animation and Visual Effects at the Vancouver Film School, the program was ranked 5th in the world by 3D World magazine.
Mark Rocchio
Head of Digital Production // Slap Happy Cartoons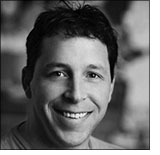 Mark's career in animation began 20 years ago. During that time he has seen the industry change from traditional pen and paper to the technically complex business we have today. During this time Mark has worked as the Technical Director or Head of Digital Production on close to 1000 episodes. This includes shows like Tom and Jerry, Pucca, Martha Speaks, Peanuts and Nerds and Monsters, and working with broadcasters, such as Disney, WB, Corus, FX and PBS.
As technology and animation became more intertwined, Mark's goal was to empower the creative and remove IT as much as possible from the creative process. Since 2011, Mark has led the charge in creating utility-based studios, utilizing operational costs, reducing capital expense and lowering the barrier of entry into the exciting world of animation.
www.slaphappycartoons.com
IMDb.com
Michel Besner
President // Toon Boom Animation

As President of Toon Boom Animation, Michel Besner is focused on developing software products that make a difference in the life of users working in film, television, games and mobile.
For over two decades, Michel has brought innovative software solutions to market. As the co-founder and CEO of Kaydara, Michel turned the company's character animation and motion capture tools, MotionBuilder and FBX, into staples of the entertainment industry. His work in the animation industry continued with leadership roles at Alias Systems as their Vice President of Business Development, Emerging Markets and then as Senior Director of Product Management at Autodesk's Media & Entertainment division.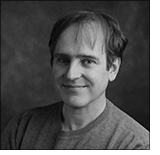 Michel Gagné was born in Québec, Canada. He studied animation at Sheridan College School of Visual Arts in Ontario, Canada and in 1985, began a highly successful artistic career.
Renowned for his unique vision, Michel has lent his talent to several animation companies, such as Don Bluth Studios, Warner Bros., Disney, Pixar, Cartoon Network, Nickelodeon, etc. His creative work can be seen in over twenty feature films including The Iron Giant, Osmosis Jones and Ratatouille. Aside from his studio work, Michel is a determined entrepreneur who has created work in a wide range of media, from live performances to gallery exhibits. With video game veteran, Joe Olson, he created the critically acclaimed video game, Insanely Twisted Shadow Planet which was released in 2011.
He has been recognized by his peers with a BAFTA, an Annie Award, and has received numerous prizes and nominations from the animation, video game and comics industries.
Michel is also active in the publishing world having written and illustrated several books and comics, such as The Saga of Rex and Insanely Twisted Rabbits. His work has been published by DC Comics, Image Comics, Random House, Abrams, Fantagraphics, as well as Michel's own imprint, GAGNE International Press.
Nicole Grindle
Producer // Pixar Animation Studios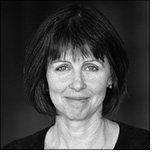 Nicole Paradis Grindle joined Pixar Animation Studios in 1995 as producer of the Toy Story Activity Center interactive computer game. Since then she has managed numerous departments on many of Pixar's feature films, including A Bug's Life, Monsters Inc., and the Academy Award®-winning feature The Incredibles. Grindle acted as the production manager on Pixar's Oscar®-nominated short One Man Band and on Pixar's Oscar®-winning feature Ratatouille. Grindle then moved on to serve as the associate producer for both Toy Story 3 and Monsters University. Most recently, Grindle produced Pixar's newest short film, Sanjay's Super Team, which will screen in front of The Good Dinosaur, in November 2015.
Grindle came to Pixar with seven years of animation related production experience. At Colossal Pictures she worked on numerous projects including MTV's Liquid Television as associate producer and The Wish That Changed Christmas as producer. She began her feature film career at Industrial Light & Magic on Who Framed Roger Rabbit.
Born and raised in Washington, D.C., Grindle graduated from The University of Pennsylvania in Philadelphia and holds a Master of Arts degree in Documentary Film from Stanford University.
Grindle currently resides in San Francisco with her husband and two children.
Peter de Sève
Character Designer, Illustrator
(The Little Prince)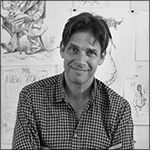 Peter de Sève's illustration and character designs are known throughout the world. His work spans three decades and various media, including magazines, books, print and television advertising, animated feature films and magazines. He is perhaps best recognized for his many covers for The New Yorker magazine and his character designs for the blockbuster Ice Age franchise ("Scrat" is a veritable international celebrity). De Sève has also contributed to such films as Mulan, A Bug's Life, Arthur Christmas and Finding Nemo. Most recently, de Sève was the lead character designer for DreamWorks upcoming animated feature, Larrikins and for the soon to be released The Little Prince. He is currently developing two of his own film projects with Blue Sky Studios on which he is also serving as executive producer.
De Sève's many distinctions include the prestigious Hamilton King Award from the Society of Illustrators, a Clio Award for a Nike television commercial and a Daytime Emmy Award for best character design in a daytime television show.
"Peter's characters are believable, original, and always appealing. He takes something you think you know and gives it to you in a way that you've never seen before."
-- John Lasseter, Chief Creative Officer, Walt Disney and Pixar Studios
Sanjay Patel
Director // Pixar Animation Studios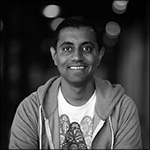 Sanjay Patel joined Pixar Animation Studios in 1996 an animator on A Bug's Life. Since then he has animated on many of Pixar's feature films, including Toy Story 2, Monsters Inc., The Incredibles, Ratatouille, Cars, Toy Story 3 and Monsters University. In addition to animating, Patel also storyboarded extensively for Monsters Inc., The Incredibles and Toy Story 2. For the Cars Toons Mater's Tall Tales, Patel stepped up to act as the Animation Supervisor on many of the shorts in the series. Most recently, Patel made his directing debut with Pixar's short film, Sanjay's Super Team, which will screen in front of The Good Dinosaur, in 2015.
Growing up in San Bernardino, CA, in a Gujarati family, Patel's earliest artistic influences stemmed from two very different worlds: comic books and Saturday morning cartoons, and the Hindu gods and spiritual culture that came to define his upbringing. After pursuing his artistic interests at the Cleveland Institute for the Arts, CalArts, and Pixar, Patel eventually turned his attention back to his roots, and began creating art, graphic novels and picture books that re-envisioned Hindu mythology in a modern, pop-culture way.
Sanjay's Super Team is Patel's personal story and a "mostly true" chronicle of his journey to understand the Hindu world so important to his parents.
Patel currently resides in Oakland with his fiancé and their son.
Troy Brooks
Business Development Manager, Digital Media // Scalar Decisions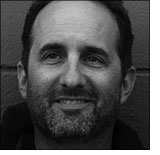 Troy Brooks has over twenty years of production experience in computer-animated television, feature film animation, video game production, software development, and visual effects for feature film, including senior management roles since 2000.
Beginning as a tools and pipeline programmer on ReBoot, the very first half-hour computer animated TV series, he went on to run production technology, IT, and software departments for Square Pictures in Honolulu. There, he helped create the feature animation Final Fantasy: The Spirits Within, and the Animatrix short, Final Flight of the Osiris. Returning to Vancouver, he was a CG Supervisor for EA Games, and a co-founder of PipelineFX as the original architect of "Qube!', the leading render farm management solution. As CTO and later CEO of PipelineFX, he taught classes on production pipelines at schools and studios around the world, in addition to providing feature film pipeline consulting services. In 2009, he took on the role of Head of Studio for Digital Domain Vancouver, building out the studio and overseeing work on films such as Tron: Legacy, Thor, and Transformers 3.
Currently, Troy is the Business Development Manager for Digital Media at Scalar Decisions, the creators of StudioCloud, now the largest private cloud service for animation and film studios in Canada. Troy has a BSc in Computer Science and Mathematics from Simon Fraser University in Vancouver.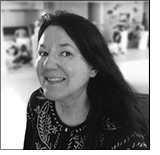 Born in Galt Ontario, Canada and trained in graphics at George Brown, Wendy learned animation at Sheridan College in Oakville Ontario. Wendy first animated at Nelvana on half-hour specials and later became an animator on her first feature the cult classic Rock and Rule. Since then Wendy has worked for Nelvana, Bluth, Kroyers, WBFA, Fox, Gaumont, Hahn Films, Creative Capers, Buttercup Films, Columbia Film, Fair Passion, Pascal Blais, Duck Studios, Lacewood Akinsons, etc. Wendy has run studios, that have done parts of major features, out of her apartment. Huh??? Wendy continues doing design for companies such as MGA on the Bratz doll line. Wendy has a very well-rounded history in design, graphics and animation and is currently working in her own studio, Wonderbun.

© 2022 · Spark CG Society