Women and the Business of Animation




Make it your business! A symposium on the art and industry of animation.


October 23 - 24, 2015



The Symposium takes a hard look at the role of women in the animation industry today, and provides insight from some of the world's top animation filmmakers, producers and executives on how to take your project from concept and pitch, to financing, through to monetization.




WHO SHOULD COME?

If you're interested in the business side of the animation industry, if you're an independent filmmaker or animator looking to create and release your own projects, or if you're interested in learning how you can help support the success of women in the animation industry, then this Business Symposium is for you. Featuring a diverse series of presentations, SPARK ANIMATION 2015 invites all experienced professionals and students to join us. Men are welcome.




OUR VALUABLE SYMPOSIUM PARTNERS





IMPORTANT

Online reservations for symposium sessions close on thursday october 22. Tickets available at the box office. Cash only at the faris. Visa/MasterCard at the Vancity Theatre.

Schedule and pricing subject to change without notice. Please check back regularly for availability.





SCHEDULE
DAY 1
FRIDAY - OCTOBER 23, 2015

9:00 am
PANEL
Women in Animation: 50/50 by 2025
moderator: Rose-Ann Tisserand with Alex Raffé, Brenda Gilbert, Delna Bhesania, J.J. Johnson, Kirsten Newlands & Marge Dean
11:00 am
PANEL
Monetizing Shorts
moderator: Jinko_Gotoh with Anne Marie Fleming, Brandon Oldenburg, Brendan Burch, Daisuke 'Zen' Miyake, James A. Roberts, Jenna Boyd, Marge M. Dean & Ryan Nadel
2:00 pm
PANEL
Pitch It Forward
moderator: Rose-Ann Tisserand & Tracey Mack with J.J. Johnson, Jenna Boyd, Michèle Paris, Patricia Ellingson & Rob Davies
3:45 pm
PANEL
Financing Features
moderator: Dennis P. Hoffman with Alex Raffé, Steven Thibault & Warren Franklin
5:30 pm
CLOSING KEYNOTE
Keynote: The Power of IP
Moderator: Rose-Ann Tisserand with Jenna Boyd

Friday - October 23, 8:30 AM
CONFERENCE PASS
Business Symposium Pass
The Business Symposium Day Pass will give you access to all the business panels, closing keynote and cocktail reception.
Friday - October 23, 9:00 AM
PANEL
Women in Animation: 50/50 by 2025
Career advancement and mentoring for women animators
moderator: Rose-Ann Tisserand with Alex Raffé, Brenda Gilbert, Delna Bhesania, J.J. Johnson, Kirsten Newlands & Marge Dean
VENUE:
The Dance Centre, Faris Family Studio, 677 Davie St. (@ Seymour)
Although over 60% of enrollment in animation programs are female artists, women are on average only 20% of the creative workforce in the industry. What is the disconnect between graduation and employment? How can we stem the attrition of women? We will take a hard look at the real numbers needed to reach this goal. Studio leaders will discuss their successes and challenges in empowering women to be in creative roles. In the end, we will have concrete next steps for changing the face of the creative workforce in Vancouver, Canada and the animation industry at large.
Friday - October 23, 11:00 AM
PANEL
Monetizing Shorts
moderator: Jinko_Gotoh with Anne Marie Fleming, Brandon Oldenburg, Brendan Burch, Daisuke 'Zen' Miyake, James A. Roberts, Jenna Boyd, Marge M. Dean & Ryan Nadel
VENUE:
The Dance Centre, Faris Family Studio, 677 Davie St. (@ Seymour)
As demand for animation content continues to grow around the globe, where are the opportunities for making shorts? How can shorts make money? A diverse panel consisting of award-winning filmmakers, independent studio owner and general managers, former development executives, independent producers, and marketing and distribution executives from the U.S. and Canada will share their experiences with shorts, touching on IP creation, financing, and marketing and distribution. We will also discuss the use of social media and crowd source funding. We will finish by blue skying the future.
Friday - October 23, 2:00 PM
PANEL
Pitch It Forward
How to take your project from a great idea to production
moderator: Rose-Ann Tisserand & Tracey Mack with J.J. Johnson, Jenna Boyd, Michèle Paris, Patricia Ellingson & Rob Davies
VENUE:
The Dance Centre, Faris Family Studio, 677 Davie St. (@ Seymour)
Is a strong bible with a good design package enough? How important is a demo or pilot? Do I need a finance plan? Does "no thanks" ever mean "maybe"? How do I get into the US market? Who are the potential partners in Vancouver, Canada and world wide? How important are markets and festivals to get your property noticed? How much is too much in a first pitch?
All of these questions and more will be answered by this panel of industry leaders to help you craft "the perfect pitch."
As budgets tighten, companies consolidate and more and more focus is on maximum profit with minimal risk how does a Producer, let alone an emerging one get their project to go from a great idea into production.
Our panel will share their strategies and insights on how to help through the front door for a first pitch and it what it takes to convince broadcasters and production executives to license or co produce your project.
Friday - October 23, 3:45 PM
PANEL
Financing Features
moderator: Dennis P. Hoffman with Alex Raffé, Steven Thibault & Warren Franklin
VENUE:
The Dance Centre, Faris Family Studio, 677 Davie St. (@ Seymour)
How do you go about financing an independent animated feature? What are the necessary elements and steps required? How is the indie business changing, and where are the opportunities with globalization of animation? How do you leverage tax credits, co-productions, crowdsource funding, etc? Our expert panelist will share their experiences, challenges and rewards of feature film financing.
Friday - October 23, 5:30 PM
CLOSING KEYNOTE
Keynote: The Power of IP
Moderator: Rose-Ann Tisserand with Jenna Boyd
VENUE:
The Dance Centre, Faris Family Studio, 677 Davie St. (@ Seymour)
This is an exciting and rare opportunity to hear first-hand from a top U.S. production executive who understands the power of original content from a creative and business perspective. Jenna was instrumental in developing the wildly successful shorts program at Nickelodeon, and will provide invaluable insight so that Canadian creators and production studios don't miss the mark with their pitches to U.S. broadcasters. She will also touch on the importance of creator-driven content and mentoring. Jenna is excited to meet producers and creators in Canada. Don't miss the opportunity.

BIOGRAPHIES
Alex Raffé
VP Production // Thunderbird Films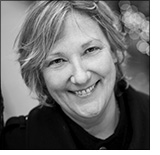 Alex has been with Thunderbird films for over a decade, during which time she has produced over 100 hours of television.
Over the last five years, Alex has wrapped production on 80 episodes of Dan Signer's hit multi-cam sitcom, Mr. Young for YTV and Disney XD, and 57 episodes of its successor, Some Assembly Required, for YTV and Netflix. Also completed were two seasons of Andrew Orenstein's Package Deal, a primetime multi-cam sitcom for Rogers Media and HULU, as well as the fan favorite series Endgame for Showcase. The Endgame interactive application Alex created with Secret Location won an International Digital Emmy in 2012.
Alex was Supervising Producer on Zigby, an Australia-Singapore-Canada animated series co-production for Treehouse in Canada, and Executive Producer for three seasons of Zixx, an innovative live action-animation series.
As Producer or Executive Producer, Alex's feature films (I've Heard the Mermaids Singing, White Room, Zero Patience, The Lotus Eaters and I Love A Man In Uniform) collectively won 11 Genie Awards. Alex also Executive Produced Keith Behrman's Flower & Garnet, Larry Di Stefano's 2006 Love & Other Dilemmas and in 2014, Siobhan Devine's The Birdwatcher.
A longtime supporter of Canadian film and television, Alex served for four years as CEO of the Ontario Film Development Corporation (1994 to 1998), and has served on the Boards of Film Ontario and the National Screen Institute. Alex has been active on the National Board of the CMPA for several years, and is also on the Board of the Youth Media Alliance.
Anne Marie Fleming
Independent Filmmaker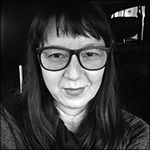 Ann Marie Fleming is a Vancouver-based internationally award-winning Canadian independent filmmaker whose work spans experimental, documentary, dramatic and animated genres. Her animated films include many collaborations with the NFB: her feature-length documentary The Magical Life of Long Tack Sam (also adapted into a graphic novel for Riverhead Books), I Was a Child of Holocaust Survivors — an adaptation of Bernice Eisenstein's best-selling illustrated memoir, Big Trees, a musical short where Human Nature meets Mother Nature, Stories Sarah Tells, a musical portrait of the actor-director-activist Sarah Polley. Her multi-platformed avatar of over 25 years, stickgirl — who has been in shorts, a green web series for Discovery Channel US, and other iterations — is currently starring in her first feature-length film Window Horses, voiced by Sandra Oh and slated to be completed in 2016.
www.sleepydogfilms.com
IMDb.com
Brandon Oldenburg
Co-founder, Director // Moonbot Studios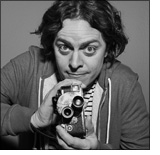 Brandon Oldenburg is an award-winning illustrator, designer, sculptor and film director.
Since co-founding Moonbot Studios, he has won an Academy Award® for The Fantastic Flying Books of Mr. Morris Lessmore, an Emmy, Annie, and multiple Cannes Lions for his directorial work on The Scarecrow, and was nominated for an Annie Award for directing a short film based on Edgar Allan Poe's poem, The Raven and Silent, a film collaboration with Dolby Laboratories. Prior to launching Moonbot, Oldenburg co-founded Reel FX Creative Studios specializing in design and special effects for clients such as Pixar, Disney, DreamWorks, and Blue Sky Studios. In 2010, Oldenburg was honoured with the Distinguished Alumni of the Year from Ringling College of Art and Design, where he received his BFA in Illustration in 1995 and serves on the Board of Trustees.
www.moonbotstudios.com
IMDb.com
Brenda Gilbert
Co-President // Bron Studios

Brenda is the Co-Founder, and Co-President of BRON and has been active in film and media initiatives for more than 15 years. Brenda has produced, executive produced or co-executive produced several productions including Mighty Mighty Monsters, Henchmen, Willoughbys, I Saw the Light, The Birth of a Nation, Monster, Beatriz At Dinner and The Nightingale. Brenda is instrumental in facilitating team development and leads BRON with strategic corporate and operational planning. Her background includes many years at the British Columbia Securities Commission where she worked in the Finance, Enforcement, Legal and Communications Divisions.
Brendan Burch
CEO, Co-Founder // Six Point Harness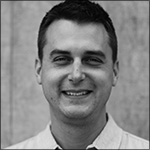 Brendan Burch is the CEO and Co-founder of the Los Angeles-based animation studio, Six Point Harness. Six Point Harness is the team behind the hit series, Dick Figures, the animation on Fox' Cosmos: A Spacetime Odyssey, and is co-owner of the adult animated YT channel, Rug Burn.
www.sixpointharness.com
IMDb.com
Daisuke 'Zen' Miyake
General Manager // Tonko House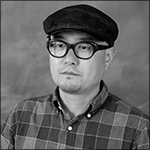 Daisuke "Zen" Miyake is the general manager at Tonko House. Originally from Japan, Zen has variety of business background from marketing, video production, and restaurant management in bilingual and bicultural environment. Zen plays a vital role at Tonko House running a sustainable business with his creative partners Dice Tsutsumi and Robert Kondo in pursuit of "entertainment and awareness" through Tonko House's unique storytelling.
Delna Bhesania
CEO, Co-Founder // Bardel Entertainment
(Kahlil Gibran's The Prophet)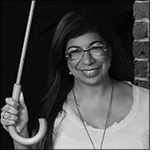 Delna's inspiring career in animation began over 25 years ago and tells a story of determination, commitment and vision. Starting from an office in a spare bedroom, Delna and her partner Barry Ward have grown their business from a small team with big talent to a really big team with ground-breaking talent.
As CEO and Co-founder of Bardel, Delna manages the studio's corporate affairs, production, and business development. She works closely with her executive team and all stages at the studio to strategize, manage and uphold the highest quality standards on which Bardel's reputation was built.
Dennis P. Hoffman
Sr VP, Managing Director // Framestore Montreal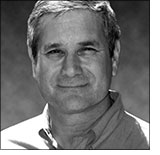 Dennis Hoffman, a veteran of the film industry, is currently the Managing Director/Senior Vice President of Framestore Montreal. Since arriving in Montreal, Dennis has been committed to growing the Montreal locations creative capabilities, production acumen and physical environment. Dennis started his VFX career as a producer at Dream Quest Images, eventually becoming the VP/Executive Producer. He was a member of the team that sold DQ to the Disney Company in 1996. After the acquisition, Dennis remained with DQ for two years before moving to Cinesite, A Kodak Company, as its Executive Producer and eventually becoming Cinesite's VP/Head of Visual Effects in Los Angeles. Leaving Cinesite in 2002, Dennis worked as an independent producer before being recruited to Vancouver, BC by Electronic Arts. After a time working in the game industry, Dennis returned to VFX taking the position of VP/Head of Feature Production at Digital Domain in Los Angeles. As difficult as it was to leave DD, Dennis returned to Vancouver for family reasons and accepting the role of Head of Production at Rainmaker in 2006. In 2008, Deluxe Entertainment Group purchased Rainmaker VFX and Dennis was appointed SVP/General Manager for the Deluxe VFX unit, which went through a number of name changes and is currently Method Studios. Dennis remained with Method until September 2012. In many of his roles, Dennis has been responsible for building and expanding companies' capabilities, client relations, budgeting, production oversight and strategic planning, while remaining committed to creating a healthy and supportive environment for artists to work. Throughout his career, Dennis has worked on numerous projects including: Pan, Paddington, Cloud Atlas, Argo, Invictus (VES nominee, 2009), Changeling (VES award, 2008), Flags of Our Fathers (VES award, 2007), Letters from Iwo Jima, Super Ex-Girlfriend, and VFX Oscar nominees, Mighty Joe Young and Armageddon.
Dennis is a charter member of the Visual Effects Society and is currently serving on its international board.
Dennis holds an MFA in Film from the California Institute of Arts and a BA in Political Science/International Affairs from the George Washington University in Washington, D.C.
J.J. Johnson
Producer, Partner // Sinking Ship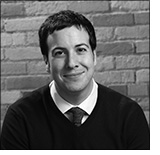 J.J. Johnson is a founding partner and the creative force behind Sinking Ship Entertainment. Since the company's inception in 2004, he has created 12 series including international hits Annedroids, Emmy-nominated Dino Dan and This is Daniel Cook. J.J. has directed over 150 hours of children's programming and filmed in over 30 countries, he is also the series director on PBS's Odd Squad. J.J. is an Emmy-nominated writer with over 500 episode credits and has been recognized by The Toronto Star and enRoute magazine as one of Canada's top children's television producers. He was listed in Playback magazine as one of their Top 10 to Watch and was named by The Hollywood Reporter as one of the Top 20 under 35 in 2013. J.J. is also co-chair of the Youth Media Alliance in Canada.
James A. Roberts
Director, Strategic Planning
Distribution, Communications, and Marketing
National Film Board of Canada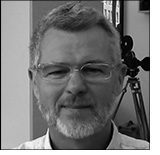 Currently Director of Strategic Planning in the National Film Board of Canada's Distribution, Communications and Marketing division, James Roberts has been involved in the development and launch of many of the NFB's digital distribution initiatives in both the consumer and education sectors. He is also responsible for the overall management of the institution's collection of over 13,000 original productions, which are seen by audiences in over 60 countries worldwide. Recently back in Vancouver after more than 20 years in Montreal, James holds a Bachelor's degree in French from the University of British Columbia and is currently working on a graduate diploma in translation from Montreal's McGill University. Now in his 33rd year at the NFB, he has held a variety of positions in marketing, distribution, and administration, including a period of five years when he was the NFB's sales representative for the Latin America and Asia-Pacific regions. An avid musician, James plays the French horn and sings in a choir.
Jenna Boyd
Chief Content Officer // GoldieBlox

Jenna Boyd is the Chief Content Officer of children's multimedia company, GoldieBlox. As CCO, Boyd focuses on storytelling and creating content for the GoldieBlox brand through written, animated and live action content for kids across multiple distribution channels.
As an 18-year veteran of the kids' entertainment business, Boyd began her career in kids' content as an intern at Nickelodeon. Her most recent role at Nick was as the studio's senior vice president of animation development. Jenna's tenure at Nick spanned both coasts and multiple content divisions. Early in her career, she produced a variety of unscripted reality and game shows before moving to Los Angeles in 2004. There she oversaw the animated series Avatar: The Last Airbender, which went on to win a Peabody Award and become a cult phenomenon for the network. Transitioning into live-action development, Jenna oversaw a slate of scripted and unscripted programming for Nickelodeon, Teenick and Nick at Nite. In 2012, she was promoted to SVP of animation development where she launched the global animated shorts program resulting in the #1 series The Loud House.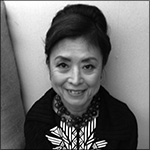 Jinko Gotoh is a producer and consultant for the animation industry. She has 25+ years experience spanning a wide range of media, with particular emphasis on the evolution of animation and CG.
Jinko has worked on over 15 animated features. Her screen credits include The Little Prince, directed by Mark Osborne; the Academy Award nominated The Illusionist, helmed by Sylvain Chomet; 9, directed by Shane Acker; the Academy Award winning Finding Nemo, directed by Andrew Stanton.
Since leaving Pixar in 2003, Jinko's assignments have taken her across the globe. Prior to that, Jinko worked at Disney Feature Animation as director of digital production, overseeing the move into CG animation and its extensive application on such features including Dinosaur and Fantasia 2000.
She began her career in advertising at Dentsu Inc., producing commercials and large-format films. While there, she pioneered the usage of CG for EXPO 85, and was among the first to employ music video directors to do network commercials.
Born in Japan, Jinko's passion for animation started at a very early age after two life-altering experiences: seeing Lady and the Tramp, and meeting Osamu Tezuka, the creator of Astroboy. She was raised in California and attended Columbia University, where she earned a BS in Applied Math, then an MFA in Film. She serves on the board of directors for Women in Animation and The Symphonic Jazz Orchestra. In her spare time she is a published poet.
www.womeninanimation.org
IMDb.com
Kirsten Newlands
SVP, Animation Production // DHX Media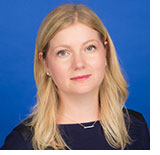 As Senior Vice President of Animation Production for DHX Media, Kirsten is a passionate leader who has executive produced more than 800 half hours of animated children's television, including popular hits such as My Little Pony, The Deep, Kid vs Kat and Cloudy with a Chance of Meatballs and the recently announced series Megaman. Most recently she led the team on DHX's first animated feature film My Little Pony: The Movie, voiced by Emily Blunt, Kristin Chenoweth, Liev Schreiber, Sia, Taye Diggs and Zoe Saldana.
Managing all animation production activities for DHX, she oversees the robust production slate of both DHX wholly-owned properties, as well as the work for hire business. Kirsten's enthusiasm to nurture the creative artistry of the studio's productions has positioned DHX as a key player internationally in the creation of kids' content. She currently oversees and manages the growing operations across two studios with a combined eighteen animated series in production.
Before moving into animation production 12 years ago, Kirsten held a range of production roles on live-action feature films and television series. She was actively involved in CineCity, CHUM Television's commitment to the local film community to help emerging visible minority and aboriginal filmmakers produce short, dramatic films in the province of British Columbia. She is a Founding member of Drawn Together Vancouver, a past board member of Women in Film and Video Vancouver, is a graduate of the National Screen Institute's Totally Television Programme, and of the Canadian Film Centre's Producer's Lab.
Marge Dean
General Manager // Stoopid Buddy Stoodios

Prior to Stoopid Buddy Stoodios, Dean served as Director of Production for Mattel Inc.'s entertainment division, Playground Productions. Dean oversaw the expansion of the animation division supervising over 1,500 minutes of animation.
Previously, Dean served as GM for Wildbrain Animation Studio where she was responsible for expanding original content development and long-form production.
Dean also served as VP of Animation for Technicolor/Thompson and was charged with the task of creating an animation service business.
Dean established the television arm of Omation Studios producing the Emmy®-winning TV series Back at the Barnyard for Nickelodeon.
Dean was a producer at Warner Brothers Animation working on a variety of projects including What's New Scooby Doo? Mucha Lucha and Coconut Fred's Fruit Salad Island.
As Director of Animation production at Sony Pictures Television Animation, the division entered the digital age, producing 40 half hours of 100% CGI animation (Starship Troopers).
Dean began her career in TV animation on "The Ren and Stimpy Show".
www.leagueofbuddies.com
www.womeninanimation.org
IMDb.com
Marge M. Dean
General Manager // Stoopid Buddy Stoodios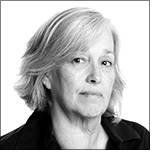 Marge Dean is currently the General Manager for Stoopid Buddy Stoodios, the largest stop-motion studio in Southern California. She supervises the production of Robot Chicken (Adult Swim) as well as Super Mansion, (Sony's Crackle). Dean is also tasked with expanding Stoopid Buddy's range of work to include 2D and 3D CG.
Known for building studios and animation pipelines, Ms. Dean was responsible for the design or re-design of several studios large and small; including Columbia-TriStar TV; Warner Brothers Animation, Omation (Steve Oedekerk), Technicolor Animation and Wildbrain Entertainment. Just prior to joining Stoopid Buddy, Dean was the Director of Production at Mattel's Playground Productions. Once again, Ms. Dean built a structure for an expanding animation entity but this time in the largest toy company in the world; supervising the production of over 1500 minutes of animation content in all media including CG, Harmony, Flash, and stop-motion.
www.leagueofbuddies.com
www.womeninanimation.org
IMDb.com
Michèle Paris
Senior Manager, Children's Programming
Knowledge Network and BBC Kids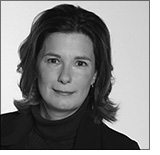 As the head of Children's Programming, Michèle oversees acquisitions, commissioning and scheduling of kids content for Knowledge Network, British Columbia's public broadcaster, establishing Knowledge Kids as a top-rated destination for children 2 to eight. She has worked with in-house teams on the creative development of channel branding, websites, apps and promotional campaigns and with independent producers on new series development and production. Since 2011, Michèle has also programmed and commissioned content for BBC Kids, a national pay TV channel operated by Knowledge Network as a joint venture with BBC Worldwide.
In her 25-year career, she has worked previously in business affairs and documentary programming. Michèle has a BA from University of British Columbia and a journalism degree from Carleton University, Ottawa. Prior to joining Knowledge Network, Michèle was a staff writer and corporate communications executive in Vancouver.
Patricia Ellingson
Children's Media Consultant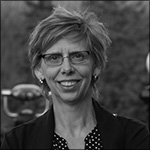 Most notably as the Creative Head of Children and Parents Media for TVO, Patricia Ellingson has been instrumental in creating a wealth of award-winning multi-platform children's content.
In addition to numerous Gemini, Canadian Screen and Youth Media Alliance awards for TVOKids' original content, Pat was awarded the Alliance for Children and Television's 2009 Outstanding Achievement Award for her commitment to excellence in children's programming.
Pat has worked with some of the world's most notable producers who share her commitment to the creation of innovative children's content. Internationally, her co-productions credits include Wild Kratts, Annedroids, Dino Dan, Finding Stuff Out, Ella the Elephant, Zerby Derby, Heads Up, Hi Opie!, Miss BG, Peep and the Big Wide World, Rob the Robot, Think Big, This is Daniel Cook, Timothy Goes to School.
Over the past two decades, Pat led the the team that made TVO the most trusted media brand for children in Canada today. She was responsible for the convergence of TVO's new media and children's television and rebuilding the tvokids.com website, making it one of the most popular kids' online destinations in Canada.
Rob Davies
Director of Development // Atomic Cartoons

Rob Davies, Director of Development, and co-founder is in charge of content creation, rights acquisitions, and overall development of intellectual properties.
Rob is one of the team members that created and produced the international hit series Atomic Betty and developed and co-produced Captain Flamingo. He recently oversaw development of the animated series Pirate Express for TELETOON Canada.
Rob began his animation journey 24 years ago, working at many studios in Vancouver, Berlin and Los Angeles. His path wove from production layout artist and supervisor to designer, art director, board artist, director and finally to series creator, executive producer, and studio owner.
As a Director at Warner Bros. Animation on Pinky and the Steven Spielberg series Pinky & the Brain, Rob had the fortune of winning an Emmy Award. Since then he has continued his drive for excellence in the animation field with multiple Leo, Gemini and BAFTA awards and nominations.
www.atomiccartoons.com
IMDb.com
Rose-Ann Tisserand
Producer // Flying Kraken Creative Studios
(Pop in Park, Kahlil Gibran'ls The Prophet, Wow! Wow! Wubbzy!)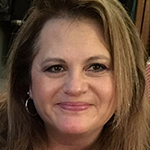 Rose-Ann Tisserand has worked as a production executive for 18 years, specializing in feature animation, episodic TV and client/broadcaster management. She has more than 200 hours of award-winning film and television credits, and is the co-founder of Flying Kraken Creative Studios, a boutique, Canadian-based imaginarium that produces original animation content. As a co-creator/producer, she currently has a series titled Pop in Park with TVO, and has been contracted as a consulting creative executive for several series in development. She was supervising producer at Bardel Entertainment for more than seven years; a supervising producer at New Machine Studios, where she worked on six feature films, including Kahlil Gibran's The Prophet; and chief operating officer for Twenty One Inc. where pre-vis services were provided on Superman: Man of Steel (WB), Arthur Christmas (Aardman/Sony), and more. She is a mentor for up-and-coming filmmakers at TELUS Storyhive, a Spark Leadership board member, chair of Spark Animation Business Symposium, and a founding member of Drawn Together Vancouver, an organization whose mandate is to advance women in the art, technical and business sectors of the animation and visual effects industry, creating greater diversity and equality in storytelling.
Flying Kraken Creative Studios
IMDb.com
Ryan Nadel
Executive VP // 20 Year Media, Inc.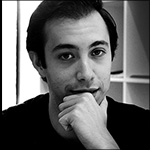 Ryan Nadel is the Executive VP of 20 Year Media, a media and technology company developing advanced technologies for the entertainment and motion picture sector. TYM owns and operates Emerging Pictures, a US-based all-digital film and alternative content network of movie theatres. Using data and social media analysis together with seamless digital delivery to theatres, the Emerging Pictures platform enables content owners and exhibitors to be more effective and innovative in their distribution strategies and programming decisions. Emerging Pictures works with content and data partners such as Sony Pictures Classics, The Weinstein Company, Magnolia Pictures, IFC, and Vimeo to maximize the value of their content. Recent releases include, Sony's Oscar winner Whiplash, IFC's acclaimed Boyhood, Weinstein Company's horror hit It Follows, and Vimeo's upcoming documentary about the death of Kurt Cobain, Soaked In Bleach.
Steven Thibault
VP Finance // Bron Studios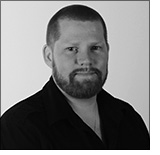 Steven Thibault is VP of Finance for Bron Studios and is responsible for leading a team in corporate and production finance, accounting, taxation, and reporting. Thibault combines over 15 years of experience in the feature film, digital media, and animation segments of the entertainment industry. He has been involved in the financial structuring of numerous feature films, documentaries, MOWs, and animated television series, including international and provincial co-productions and co-ventures. Thibault was an auditor with Ernst & Young and most recently a financial controller at DHX Media.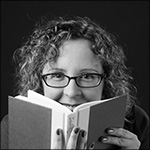 Tracey is an award-winning Producer and Writer with over fifteen years of experience creating animated and live-action multi-platform properties. Her recent projects include the animated children's series, The Adventures of Little Jake & Many Skies, the live-action comedy web series, PARKED, the animated feature film A Christmas Crisis, currently in development with Hollywood Suite; the live-action feature, Glendale, in development with Superchannel; and the children's multi-platform property, Kids' Cookhouse, which won the Telus Optik Pitch 360 Award at Merging Media in 2013. Tracey also works as a production and business affairs consultant, and has worked as a Line Producer or Production Manager on a variety of animated properties. She is a recipient of the Sharon Gibbon Lifetime Member Award from Women In Film & Television Vancouver, and was the only participant selected from Western Canada for participation in the inaugural Bell Media Executive Producer's Accelerator Lab.
Warren Franklin
Executive Producer
(The Addams Family, The Empire Strikes Back, Raiders of the Lost Ark, E.T.: The Extra Terrestrial, Return of the Jedi)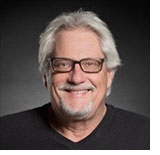 Warren Franklin, Executive Producer, is a global leader of the visual effects and animation industry. As the founder and former CEO of Rainmaker Entertainment, Mr. Franklin created one of North America's leading independent animation studios. Currently he is producing a slate of animated feature films at Cinesite Studios in Montreal and Vancouver including the recently released The Addams Family.
Mr. Franklin has over 25 years of experience as an executive and creative producer with such industry leaders as Lucasfilm Ltd and has collaborated on projects with all of the major Hollywood studios. For 13 years, Mr. Franklin was a key member of George Lucas' creative and management team where he served as Group Vice President, managing six divisions, including Industrial Light & Magic, LucasArts and Skywalker Sound.
As the VP and GM of ILM, Mr. Franklin spearheaded its growth and dominance as the industry's premier visual effects company, which won nine Academy Awards during his tenure including The Empire Strikes Back, Raiders of the Lost Ark, E.T.: The Extra Terrestrial, Return of the Jedi.

© 2021 · Spark CG Society