ACM SIGGRAPH




FOSTERING INCLUSION THROUGH STORYTELLING


January 1 - December 31, 2020



ACM SIGGRAPH: Fostering Inclusion Through Storytelling is a new initiative to foster inclusion by learning from the experiences of others. We will have regular online presentations year-round. Our first few presentations will address issues resulting from the worldwide pandemic.

Our second event will stream live on 11 June at 2PM EDT/11AM PDT.





Thursday - June 11, 11:00 AM
PANEL
WORKING FROM HOME IN THE ANIMATION INDUSTRY

The CG industry has been working from home for nearly an entire quarter. In our follow-up to the "Working from Home in the VFX Industry" discussion, representatives from three animation studios will share their experiences with the transition to working from home as well as the long-term effects the pandemic may have on the industry.
The "Working from Home in the Animation Industry" panel will take place on Thursday, June 11 at 2 PM EDT / 11AM PDT and be moderated by Jessica Glass, Production Technology Department Manager, DNEG. Jessica will be leading the discussion with the following panellists:
Troy Brooks, VP Technology · WildBrain Studios
Chuck Peil, EVP Strategic Partnerships · Reel FX Animation Studios
Ken Zorniak, CEO, President & Producer · Tangent Animation
Link for panel:
Webinar: Working From Home in Animation
Biographies
Troy Brooks
VP Technology // WildBrain Studios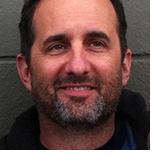 As Vice President of Technology for WildBrain, Troy Brooks oversees technology infrastructure, operations, and strategic direction. Troy brings more than 25 years of experience leading technology and pipeline teams in CG television, feature animation, video games, and VFX for film, for studios such as Digital Domain, Electronic Arts, Square Pictures, and Mainframe Entertainment. He is a co-founder of PipelineFX, and holds a BSc in Computer Science from Simon Fraser University.

Jessica Glass
Production Technology Department Manager // DNEG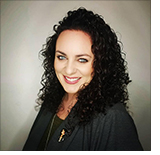 Jessica has been collaborating with teams in the tech industry for over a decade, contributing to workflow, process and diverse projects in leading tech companies such as Rogers Communications, Digital Domain, MPC and the American Marketing Association. Throughout her career, she has always strived to reconcile technology and humanity and make tech more accessible and intuitive for its users.
She strives to make others around her develop their full potential and has been a pillar in the Tech community for many years. As Co-Founder of YVRFF (Vancouver Virtual Reality Film Festival), and Founder of CRAFTGRAPH (a networking series bringing together professionals from the computing, recording and art & film technologies fields) she has been a champion of change, creative collaboration and innovation.
Jessica is currently the Production Technology Department Manager at DNEG in Vancouver. As ProdTech Department Manager, she provides dedicated and consistent line management, ensuring appropriate crewing and career development for the R&D and Pipeline teams.

Chuck Peil
EVP Strategic Partnerships // Reel FX Animations Studios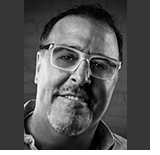 As a founding member of Reel FX, Peil has participated in the studios significant growth over the past 25 years now employing over 300 team members in their Dallas, Montreal and Hollywood locations. The studio is currently in production on two upcoming theatrical films — the much anticipated SCOOB for Warner Brothers/WAG, directed by Tony Cervone and produced by Allison Abbate, as well as the studios next original film, Monster On the Hill in collaboration with Paramount Animation Group. Reel FX recently delivered Ugly Dolls for director Kelly Asbury and STX Entertainment. Peil was an Executive Producer on The Book of Life, from Reel FX Animation Studios and 20th Century Fox, directed by Jorge R. Gutierrez and produced by Guillermo Del Toro and Brad Booker. The film was nominated for: The Golden Globes, Critics' Choice Awards, Visual Effects Society Awards, PGA Awards, Imagen Awards and Annie awards. He is a respected leader and innovator in the entertainment space with over 50 projects to his credit in the theatrical and LBE/AR/VR space. A few of note include Rise of the Guardians/Dreamworks Animation, Looney Tunes CG Shorts/WBA, Despicable Me Ride/Universal Studios/Illumination Studios.

Ken Zorniak
CEO, President & Producer // Tangent Animation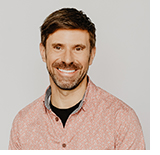 Ken Zorniak is the go-to strategist for massive creative operations. He has his name on a number of Hollywood Studio feature film projects as co-founder of Frantic Films and executive producer of the visual effects division.


© 2021 · Spark CG Society