SPARK ANIMATION 2022: FESTIVAL JURY
CELEBRATING THE BEST IN THE WORLD OF ANIMATION
October 27 - November 30, 2022
THIS YEAR'S JURY MEMBERS ARE:

SUBMIT YOUR FILM NOW
You can submit your work through FilmFreeway until 16 September 2022. Visit our Submissions page for details.

BIOGRAPHIES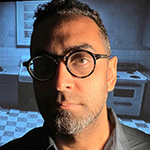 Babak Bina
Director, Character & Creature Designer // Zoic Studios, Gnomon Workshop, Centre for Entertainment Arts & Rooxter Films
Through his journey as an artist, Babak Bina has pursued multiple creative disciplines, primarily sculpture, graphic design, digital art, and animation. Over the last 10 years, he has worked as a 3D generalist and character artist for Double Negative, Method Studios, and Scanline VFX on numerous productions. He has also dedicated time to educating, instructing, and mentoring students in various educational centres including Gnomon — School of VFX and the Centre for Entertainment Arts. His VFX credits include Game of Thrones, Star Trek Beyond, Avengers: Infinity War, Black Panther, Wonder Woman, and Alice Through the Looking Glass. He recently co-wrote and co-directed his award-winning debut short film The Seahorse Trainer, that qualified for the 2020 Academy Awards.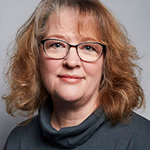 Brenda Chapman
Producer, Writer & Director // Independent
Brenda Chapman started her career as a story artist at Walt Disney Feature Animation in 1987, contributing to her favourite fairytales: The Little Mermaid and Beauty and the Beast. Chapman later served as head of story, the first woman to do so in an animated feature film, for Disney's animated classic The Lion King — for which she won an Annie Award. Chapman also worked in story and development for other Disney animated films such as The Rescuers Down Under, The Hunchback of Notre Dame, and Fantasia 2000.
In 1994, Chapman then helped launch DreamWorks Animation Studios, where she became the first woman to direct an animated feature, The Prince of Egypt.
In 2003, Chapman joined Pixar Animation Studios where she created, wrote and directed Brave, becoming the first woman to win the Academy Award® for Best Animated Feature as well as a BAFTA and Golden Globe. Come Away, Chapman's live-action debut, premiered at the 2020 Sundance Film Festival. Currently, Chapman is writing and developing a couple of animated features, working on a novel, a memoir and a children's book, as well as various other projects.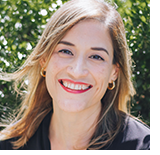 Brenda Medina Carmona
Producer // Departure Lounge
Brenda has over 10 years of work experience in the creative industry as a product designer, marketing specialist, and former Creative Director in advertising agencies where she created and filmed global campaigns for brands such as Google, YouTube Originals, and Waze, among many others.
She recently finished the Master of Digital Media program, where she was leading cross-functional and international teams to produce different media applications focusing more on VR and VFX for the entertainment industry. During the program, she participated in creating VFX for a film/theatre piece for Realwheels Theatre released this September 2022.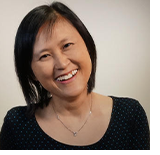 Clara Chan
VFX Supervisor // Sony Pictures Imageworks
Clara has been working at Sony Pictures Imageworks since 2001, started as a lighter on Stuart Little 2 and has worked on 16 movies so far including Spider-Man: Across the Spider-verse, and the Oscar nominated Over the Moon.
Earlier in her career, she worked as a software engineer at NASA's Jet Propulsion Lab.
Clara earned a B.S. in computer science from Rensselaer Polytechnic Institute and a Master's degree in visualization sciences from Texas A&M University.
Clara was born in mainland China, grew up in Hong Kong, and moved to the US when she was nineteen. She now lives in Vancouver with her husband and two children. She speaks fluent English, Cantonese and Mandarin.
In her spare time, she likes to do yoga, play the piano, watch movies, read graphic novels and make animated short films.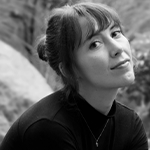 Desirae Witte
Director // Independent
Desirae Witte is a Vancouver-based story artist, and the writer and director of the 2021 award-winning animated short film The Fall, starring Brian David Gilbert.
Desirae has created storyboards for both TV and feature animation projects including the upcoming animated feature adaptation of Animal Farm directed by Andy Serkis, Netflix/BRON Studios animated feature >The Willoughbys> directed by Kris Pearn, as well as several other series for clients such as DreamWorks, Netflix, and SYFY.
Originally from Saskatoon Saskatchewan, Desirae studied animation at Emily Carr University of Art & Design earning a Bachelor of Media Arts in Animation in 2015.
Desirae hopes to continue honing her skills in the story department and directing more short films, with the goal of one day becoming a full-time director.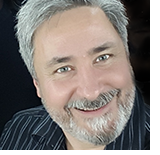 Don Perro
Sr. Faculty // Capilano University
Don Perro has been training artists for the animation industry for over thirty years and has developed or co-developed career animation programs in universities in Canada, Malaysia, China, Jamaica and Mexico. He helped found the animation program at Algonquin College (Ottawa) in 1990, and four years later, moved to North Vancouver to develop Capilano University's animation department. Don has coordinated and taught Capilano's internationally recognized, 2D Animation and Visual Development program ever since. He continues to work in the industry whenever possible, as an animator, storyboard artist and consultant.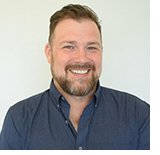 Jay Surridge
Chief Creative Officer & Studio Director // Yeti Farm Creative
Prior to becoming a Partner of Yeti Farm, Jay served as Head of Animation Development at Eh-Okay Entertainment and as Director on hit titles such as Hasbro's Rescue Bots, PBS' Ready Jet Got and SheZow. Jay was also a keystone in developing the Flash animation industry in BC during the late 90's, with his company Pork and Beans Productions setting up Flash pipeline processes that set the basis of what's still being used today. With a background in business and years of experience as a creative in the industry, Jay heads up Studio Operations, Production Pipeline Development, and Creative Development ensuring everything runs smoothly and productions are hitting the onscreen quality that meets Yeti's standards as well as jumping in to oversee and Direct on projects when needed on show such as Amazon's Pete the Cat, TZGZs The Pole, Teletoons' Hotel T and currently on the new upcoming series Summer Memories.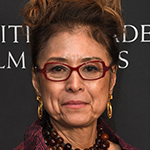 Jinko Gotoh
Producer // Independent
Jinko Gotoh is an Oscar-nominated producer and consultant for the animation industry. Her strengths and passion include the discovering and nurturing of diversified and creative talent and charting new technologies and creative processes.
Jinko's producing screen credits include: 2020 BAFTA winner and Oscar-nominated Klaus, The Lego Movie 2: The Second Part, The Little Prince, Oscar-nominated The Illusionist, 9, and Oscar-winning Finding Nemo.
Jinko is devoted to advance women and all under-represented people in the industry. She serves as Vice-President for Women in Animation. She is a member of the Academy of Motion Pictures Arts and Sciences advocating diversity, equity, and inclusion on various committees. She also co-chairs the PGA Animation and VFX Committee. Beyond that, she serves on the board of directors for Symphonic Jazz Orchestra, which provides K-4 music education to underserved neighbourhoods in LA county.
She holds a Bachelor of Science in Applied Math and MFA in Film from Columbia University. In the fall of 2021, Jinko returned to her alma mater as an assistant adjunct professor to teach Ethics: Inclusive Storytelling at the film school.
Jinko is also a published poet and the happy rescuer of many, many dogs.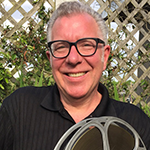 Keith Blackmore
Sr. Lecturer // Vancouver Film School
As an animation historian, Keith Blackmore has been a passionate cheerleader and a voice for all-things animated in the Vancouver area for almost 30 years. As one of the producers of the SPARK ANIMATION Festival and an active member of the local SIGGRAPH chapter, Keith has presented, interviewed and moderated at many festivals, local and national.
Since 1995, Blackmore has educated, entertained and inspired students in the history of animation and media studies at the Vancouver Film School. When he's not reading, teaching or talking about animation, he's watching it.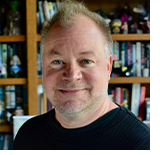 Kevin Lima
Writer, Director & Producer // Independent
Kevin Lima (director) traces his fascination in animation to his fifth birthday when he received the book, Preston Blair's Animation as a present. An early involvement in puppetry, inspired by his grandmother, led him to study acting and theatre design at Emerson College in Boston before enrolling in the California Institute of the Arts Animation Program.
After graduating, he took assignments designing characters and animating for the independently produced feature, The Brave Little Toaster, before joining Walt Disney Feature Animation in 1987. For the next six years, Lima worked in one capacity or another on each of Disney's next five animated features — animating on Oliver & Company, designing characters for The Little Mermaid, The Rescuers Down Under, Beauty & the Beast and storyboarding sequences for Aladdin. In 1992, he was offered the director&rsqup;s chair on A Goofy Movie which led to the hugely successful and critically acclaimed Tarzan.
In 2000, Lima made his live-action feature film debut with 102 Dalmatians which starred Glenn Close. He went on to direct Julie Andrews in the made-for-TV movies Eloise at the Plaza and Eloise at Christmastime for which his work on the latter won him the Director's Guild of America award for Outstanding Directorial Achievement in Children's Programs. His film, Enchanted, released in 2007, was the culmination of all of Lima's filmmaking experiences, containing a mixture of traditionally animated, live-action and computer generated characters.
Currently, Kevin is collaborating with his wife Brenda Chapman, the Academy Award-winning director of The Prince of Egypt and Brave, to form 'Twas Entertainment, a production company that will concentrate on creating family entertainment in all formats — animation, live-action, hybrid, television and streaming.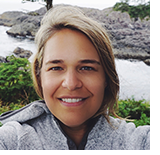 Laura Brousseau
Co-Director // Animal Logic
Laura Brousseau has worked in the Vancouver Animation industry for over 20 years. She has spent time in multiple areas of animation production including modeling, surfacing, look development, animation, FX, and lighting and compositing. Her work has included both creative and technical aspects of the craft such as training artists, designing and developing processes, creating tools and pipelines, helping to build and optimize rendering workflows, overseeing look of picture on multiple shows, mentoring artists and presenting and sharing work with the animation community.
Most recently, Laura has been thrilled to step into the role of Co-Director for the animated feature films The Addams Family 2 and Toto.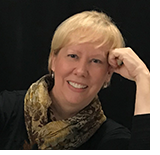 Mindy Johnson
Author, Historian & Educator // CalArts, Drexel University & Independent
Award-winning author, historian, filmmaker, educator, and more, Mindy Johnson is a leading expert on women's roles in animation and film history. Mindy writes and speaks on early cinema, animation, women's history, and creativity. She was honoured with the Academy Film Scholar Award from the Academy of Motion Picture Arts & Sciences, and the ASIFA–Hollywood AEF Grant, for continued research/writing on the contributions of the earliest women within our collective animated past. With several forthcoming volumes underway, Mindy's groundbreaking discoveries continue to cast light on the invisible narrative of women's presence within the first century of the motion picture industry.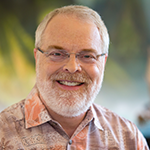 Ron Clements
Producer, Writer & Director // Independent
Ron Clements is a renowned storyteller and filmmaker at Walt Disney Animation Studios. With his longtime collaborator, John Musker, Clements has written and directed iconic feature films that have become part of Disney's legacy, including beloved classics like The Great Mouse Detective, The Little Mermaid, Aladdin, Treasure Planet, Hercules, The Princess and the Frog, and the Academy Award®-nominated feature, Moana.
Clements traces his interest in animation to his first viewing of Pinocchio at age 9. After graduating from high school, Clements came to California to try his luck at animation. Because there were no openings at Disney, he worked for several months at Hanna-Barbera while studying life drawing in the evening at the Art Center. With persistence and determination, Clements was finally accepted into Disney's Talent Development Program, an animator training ground and workshop. There he served a two-year apprenticeship with famed animator Frank Thomas and worked on a few projects on the side. His early work in character animation can be seen in Winnie the Pooh and Tigger, Too, The Rescuers, Pete's Dragon, The Fox and the Hound and The Black Cauldron. The rest, as they say, is history.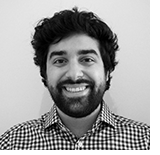 Simone Giampaolo
Writer, Director & Producer // Independent
Simone Giampaolo is a London-based director from Switzerland with an insatiable appetite for storytelling and humour. In 2013, he graduated with distinction from the BA (Hons) Computer Animation Art & Design course at the National Centre for Computer Animation in Bournemouth (UK). Throughout his career he's directed, storyboarded and animated on over ten multi-award winning animated films, including the Oscar-shortlisted Only a Child.
Between 2014 and January 2018, Simone worked as animation director and computer graphics generalist in the commercial department at Blue-Zoo Animation on a multitude of projects for clients such as Cartoon Network, Google, Disney, LEGO, Nickelodeon, Marvel, Lucasfilm, and BBC. In the past few years, he's been crafting short films and mini-series at Jellyfish Pictures, Axis Studios, Ritzy Animation and Aardman (which has been representing him as short-form director since 2018), among other projects.


© 2023 · Spark CG Society