MASTERCLASS: TONY BANCROFT




TOP LEARNING OPPORTUNITIES WITH INDUSTRY MASTERS


June 29, 2019


ONLINE RESERVATIONS ARE NOW CLOSED.
TICKETS AVAILABLE AT THE DOOR. THANK YOU.
"Animating Comedy Characters" is a three-part masterclass on how to create characters and gags that get laughs in animation. Tony connects it all to his past, as he was mentored by Will Finn, studied animators like Chuck Jones and Ward Kimball, and animated on 100% comedy characters during his time at Disney.
Admission at the door includes taxes and transaction fees. Discount codes and group discounts are only available online. Regular rates in effect at the door.
Although not refundable, a reservation can be transferred to someone else up to 48hrs prior to the event date.
Schedule:
| | |
| --- | --- |
| 8:45 AM | Doors open |
| 9:30 AM | Masterclass begins |
| 10:45 AM | Break |
| 11:00 AM | Masterclass continues |
| 12:30 PM | Lunch break |
| 1:15 PM | Masterclass continues |
| 2:45 PM | Break |
| 3:00 PM | Masterclass continues |
| 4:45 PM | End of Masterclass |
Saturday - June 29, 9:30 AM
MASTERCLASS
ANIMATING COMEDY CHARACTERS
VIFF Vancity Theatre • 1181 Seymour St • Vancouver, BC
Moderator: David Burgess with Tony Bancroft
They say there is no way to analyze comedy without breaking it, but in this 4-session course, Disney animator, Tony Bancroft, will endeavour to do just that. Animating comedy characters is part of what makes cartoons popular the world over. Learn the tricks and tips in creating funny business from an animator with years of comedy experience from creating characters such as Disney's Cogsworth, Iago, Pumbaa and Kronk.
OVERVIEW
Session 1
TONY'S FUNNY LIFE IN ANIMATION
Bancroft discusses his 30 year career in animation through some of the comedy characters he worked on and the animator giants who influenced him.
Session 2
IN THE BEGINNING, THERE WAS FUNNY

Innocents, Idiots, Wiseguys and Sidekicks. Bancroft will examine comedic architypes and the history of comedy characters and their function in narrative storytelling. He will take students through what it means to be an "actor with a pencil or mouse" and create a funny drawing or pose.
Session 3
THE TRIED & TRUE: DIFFERENT TYPES OF GAGS

In animation there are different types of visual gags that have been effectively developed through time. Bancroft will break down some of the most used types and review them in popular animated films. Examples from multiple animated films and shorts (including Bancroft's own work) will be utilized.
Session 4
PUSHING THE ENVELOPE: OR "BIGGER IS FUNNIER"
Finding the funny in dialogue and pantomime scenes. The importance of pre-planning through "thumb-nailing" out your scene is discussed with examples by various animators. Students will learn how to break down dialogue and expressions and use the technique of "phrasing" to create a performance that works for the scene. Bancroft will review his philosophy of "bigger is funnier" and what that means for pushing expressions and comic elements to make your drawings as funny as possible.
BIOGRAPHIES
David Burgess
Animation Supervisor // Animal Logic
(The LEGO Movie 2: The Second Part, Trolls, Turbo, Megamind, Tarzan, The Lion King)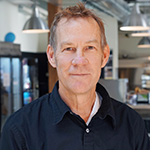 Dave has almost three decades of experience in the animation industry, working on some of the most iconic 2D and CGI animated films of our time. Dave is currently the Animation Supervisor at Animal Logic's Vancouver studio and has recently wrapped on The Lego Movie 2: The Second Part.
In 1991, Dave started at Walt Disney Feature Animation where he was an Animator and Supervising Animator on many of their most successful 2D films including Beauty & The Beast, Aladdin, The Lion King and Tarzan.
In 2001, he switched his pencil for a computer and started at PDI/DreamWorks, working as an Animator, Supervising Animator and Head Of Character Animation. His credits during this time include Shrek 2, Madagascar, Over the Hedge, Megamind and Trolls.
Dave graduated from Emily Carr University of Art + Design in Vancouver with Honours in Animation.
Tony Bancroft
Animator, Director, Author, Podcaster
(Mary Poppins Returns, Animal Crackers, Mulan, The Lion King, Aladdin)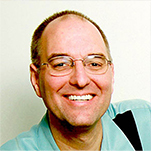 With over 30 years in the animation industry, Bancroft has been creatively involved in almost every position making an animated film, video, commercial, or short film. He has worked at studios including Sony Pictures, where he was the Animation Supervisor on Stuart Little 2, and Disney Feature Animation, where he spent 12 years animating on such films as Beauty & the Beast, Aladdin, The Lion King and The Emperor's New Groove. Also at Disney, Bancroft co-directed the animated feature Mulan. He hosts a popular podcast with his twin brother, also an animator, called the Bancroft Brothers Animation Podcast, available on iTunes. He is also the author of the book Directing for Animation: Everything You Didn't Learn in Art School (Focal Press, 2013). His newest animated movie, Animal Crackers, was released in 2018. Bancroft has a passion for storytelling through animation, and is excited to share his passion and experience with the next generation of storytellers.
www.taughtbyapro.com Instagram
IMDb.com

© 2021 · Spark CG Society