Terabyte Sponsor




Megabyte Sponsor




Kilobyte Sponsors




Byte Sponsors




Partners




Alliance Partner







MASTERCLASS: JAMES BAXTER




SPECIAL LEARNING OPPORTUNITIES WITH INDUSTRY MASTERS


September 22, 2018



In the field of animation, the name brings to mind some of the greatest characters ever made. Belle in Beauty & the Beast, Rafiki in The Lion King, Quasimodo, Moses, Tulio, and Spirit. All screen classics and all a part of what made the last thirty years, a new golden age, a renaissance of animation.

Not limiting himself to a pencil, Mr. Baxter has also served as Supervising Animator/Head of Character Animation on such CG films as Shrek 2, The Croods and How to Train Your Dragon 2. From features to shorts, television to streaming, Mr. Baxter has done it all, over thirty productions in fact. Earlier this year, in recognition of his contributions to the art of animation, Mr. Baxter was awarded the Winsor McCay Award by the International Animated Film Society, ASIFA-Hollywood. Presently, Mr. Baxter is serving as the Director of Character Animation for Netflix, assuring that his animation legacy will carry on for generations to come.

Schedule:
| | |
| --- | --- |
| 8:30 AM | Doors open |
| 9:30 AM | Masterclass begins |
| 10:45 AM | Break |
| 11:00 AM | Masterclass continues |
| 12:30 PM | Lunch break |
| 1:30 PM | Masterclass continues |
| 2:45 PM | Break |
| 3:00 PM | Masterclass continues |
| 5:00 PM | End of Masterclass |
Saturday - September 22, 9:30 AM
MASTERCLASS
CREATING CHARACTER THROUGH ANIMATION

Moderator: Mark Pudleiner with James Baxter
VENUE:
Emily Carr University of Art + Design
Reliance Theatre
520 East 1st Avenue
Vancouver, Canada
Whether it's CG, hand-drawn, or stop-motion, communicating personality through an animated character's movements is a skill which applies to all techniques. Master Animator James Baxter will be demonstrating this process live (with a little help from the audience). In this demonstration/Q&A, he will be touching upon some of the finer points of creating character through animation.
BIOGRAPHIES
James Baxter
Director of Character Animation // Netflix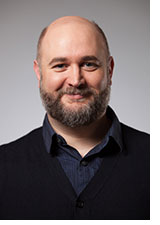 James was born in 1967, in Bristol, and raised in Bishop's Stortford, England. He started experimenting on little animation tests with a 8mm camera at age 16. James attended Cambridge College of Arts & Technology for one year and West Surrey College of Arts & Design for one year before leaving to work on Who Framed Roger Rabbit in London. Following Roger Rabbit, James moved to California to work for the Walt Disney Company, where he worked as the Supervising Animator on classic characters like Belle in Beauty & the Beast and Rafiki in The Lion King. He then moved to DreamWorks SKG where he worked on such films as Prince of Egypt, Spirit, Stallion of the Cimmeron and Shrek 2. For a time, James had his own studio, James Baxter Animation, which produced several projects, including the animation for the Disney feature film Enchanted, and the opening sequence of DreamWorks' Kung Fu Panda. He returned to DreamWorks Animation to work on How to Train Your Dragon 1 and 2, and The Croods. James is now the Director of Character Animation at Netflix.
Photo credit: Kevin Sharp
Mark Pudleiner
Sr Instructor // Vancouver Film School
(Fantasia 2000, Tarzan, Mulan, The Hunchback of Notre Dame)

Mark Pudleiner is a senior instructor for the Vancouver Film School Animation Concept Art & Classical Animation courses. Mark has worked in animation for over 30 years as a Character Animator and Story Artist at studios such as Nelvana, Don Bluth Studios, DreamWorks and Walt Disney Animation. His film credit list includes An American Tail, The Land Before Time, The Hunchback of Notre Dame, Hercules, Mulan, Tarzan, Fantasia 2000, The Emperor's New Groove, Shrek 2, Meet the Robinsons, Tinker Bell and many more!
To be in the industry for over 30+ years, he has been very fortunate to have worked directly with some of the industry's top animation supervisors and directors such as James Baxter, Mark Henn, Nik Ranieri, Tony Fucile, Don Bluth, John Pomeroy, Vera Pacheco, Eric Goldberg, and Ken Duncan.
What is your personal motto? "To ALWAYS do your best. Never do less because a project may be small. Always do your best effort and give even more than what was asked. Have them want to work with you again no mater what the project is. Remember, your name is on everything you do."
MarkPudleiner.blogspot.com
VFS.edu
Facebook
LinkedIn
IMDb.com

© 2021 · Spark CG Society