REGULAR PROGRAM 2020 - TOGO




Celebrating Innovation & Inspiration in Computer Graphics


May 18, 2020


*** CANCELLED ***
Unfortunately, due to concerns over the spread of COVID-19, DNEG has made the difficult decision to cancel all upcoming events including "How to be a Good Dog on Cracking Ice: Behind the VFX of Disney's Togo."
We have begun to issue refunds which, according to PayPal, will take 3 to 5 business days to process.
We are disappointed that the event will not be proceeding, but the health of our community is of utmost importance. We will continue to monitor the situation as it pertains to future events.
In the meantime, stay connected via our mailing list. We'll be rolling out some great new content in the coming weeks.

Monday - May 18, 7:15 PM
PRESENTATION
HOW TO BE A GOOD DOG ON CRACKING ICE: BEHIND THE VFX OF DISNEY'S 'TOGO'
Presented by DNEG
moderator: Amy Tang with Aaron Gilman, Bruno Leveque, Leo Bonisolli, Raymond Chen & Russell Bowen
It's 1925 and there's an outbreak of diphtheria in Nome, Alaska. To help Seppala bring the antidote to the town we needed teams of CG sled dogs, a field of breaking icebergs and a blizzard full of snow. A talented VFX team jumped in head first to make it all happen. Join us for a panel on how the show went from an animation heavy monster to one full of fur, ice, water and snow FX... easy!
One of the main aspects of DNEG's work on Disney's Togo was the need to create a realistic CG dog that would look identical to the on-set dogs used in the film including believable facial animations. In this talk, DNEG's key VFX team will explore all the various stages of asset development and provide an in-depth analysis of the critical creative partnership between Build, Rigging and Animation. Our panelists will dive into all the complex canine locomotive mechanics during the Norton Sound Ice crossing sequence in Togo and give an overview of how to create believability when animating 11 CG dogs sliding across a tipping sheet of ice. We'll also take a look at how they made an Albertan artificial frozen lake look like an open water cracking ice field for our dog team to cross and how the Environments team tackled the challenge of turning the beautiful landscapes of the Canadian Rockies to a treacherous Alaskan back-country.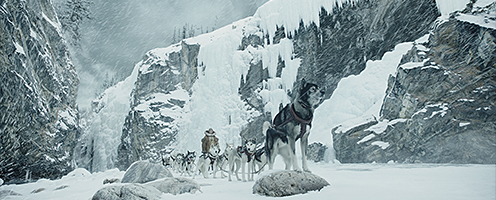 TOGO © 2019 Disney Enterprises, Inc. All Rights Reserved.

BIOGRAPHIES
Aaron Gilman
Animation Supervisor // DNEG
(Avatar, Pacific Rim Uprising, Iron Man 3, Tin Tin)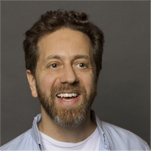 With 20 years of animation experience, Aaron Gilman is Head of Animation as well as an Animation Director at DNEG in Vancouver, having recently completed work on Togo for Walt Disney Pictures. Prior to this, Aaron served as Director of Animation on one of the biggest projects in DNEG's history — the earth-shaking Pacific Rim Uprising — and supervised animation on the prehistoric action drama Alpha.
Aaron's considerable career achievements include several nominations for his work on Hollywood blockbusters, culminating in an Annie Award nomination for his leadership of the animation of Azog, the fearsome King of the Orcs in The Hobbit: The Battle of the Five Armies. He also received two award nominations for his expert supervisory work on Iron Man 3.
Before joining DNEG, Aaron was a long-time senior animator and supervisor at Weta Digital, where he was an integral part of major projects such as Iron Man 3, all three Hobbit films, Alvin & The Chipmunks: Road Chip, Avatar and The Avengers (2012). Aaron studied animation at the Vancouver Film School. His rich and varied experience and contributions to highly significant shows mark him as a major talent, passionately dedicated to creative storytelling solutions, and a crucial member of the DNEG team.
Amy Tang
Associate Producer // Mainframe Studios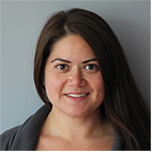 Amy Tang is currently an Associate Producer at Mainframe Studios, A Division of WOW! Unlimited Media Inc. She is also an Associate Producer for Spark CG Society and is on the Board of Directors for Vancouver Animation Network.
Amy's ability to maintain a grass roots and organic structured approach, along with a loud voice and active energy, compliments the teams she oversees and events she helps organize and run. It is important for Amy to evoke strong community connections to help the industry grow and thrive.
As a small girl growing up in Manitoba Canada, under open skies and endless fields, Amy has nourished her soul and mind with music, theatre and film. This has helped build strong creative legs that help carry visions, imagination and networking into Vancouver's expressive lifestyle.
Bruno Leveque
Lead Environment Generalist TD // DNEG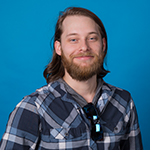 Bruno Leveque is a Lead Environment Generalist TD at DNEG in Vancouver. After graduating from ISART Digital Paris and receiving a VES Award nomination for his student short-film Murphy, Bruno quickly moved up in the VFX field and was instrumental in the establishment of Image Engine's environment department, establishing processes, workflows and training for new hires. As the sole Environment TD at Image Engine, Bruno worked on a variety of shows such as Fantastic Beasts & Where to Find Them, Logan and many more. Since joining DNEG in 2018, Bruno has been working on multiple high-profile shows like Deadpool 2, Alita: Battle Angel, Venom, The King and Togo; quickly moving up from EnvGen TD to Lead EnvGen TD. Bruno is very much involved in the VFX community. He is the creator of WikiFX, a web collection of several thousands of VFX breakdowns for over 800 projects, and a board member of the Vancouver section of the Visual Effects Society.
Leo Bonisolli
Lead Animator // DNEG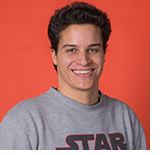 Leonardo Bonisolli is a Lead Animator at DNEG in Vancouver. Leonardo is currently working on the highly anticipated Denis Villeneuve adaptation of Dune. After graduating from Vancouver Film School, Leonardo won a CG Award for his graduation short and then worked in TV, developing skills in Creature while keeping up with the fast-paced production of shows such as Teenage Mutant Ninja Turtles and Max Steel. He then went on to work as a CG Animator for MPC, contributing for the first time on a feature film: DC's Batman v Superman. Since joining DNEG in 2015, Leonardo has worked on a series of well-known shows such as Tim Burton's Miss Peregrine's Home for Peculiar Children, Star Trek Beyond, Dennis Villeneuve's Blade Runner 2049, Marvel's Venom and Walt Disney Pictures' Togo.
Raymond Chen
Overall VFX Supervisor // DNEG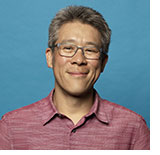 Raymond Chen is a VFX Supervisor at DNEG. He recently completed work on director Ericson Core's sled dog drama Togo as Production VFX Supervisor, overseeing over 900 shots.
He recently delivered DNEG's work on Alita: Battle Angel for director Robert Rodriguez. Prior to this, Raymond was DNEG VFX Supervisor on the Warner Bros. underwater action-horror movie The Meg.
His first role as VFX Supervisor was for 2006's The Fast & the Furious: Tokyo Drift and he has subsequently gone on to work in the same capacity on films such as The Golden Compass, Night at the Museum 2, Chronicle and more recently Star Trek Beyond. He was also On-Set VFX Supervisor for 2014's Into the Storm.
Raymond joined DNEG in 2015 with over 20 years of experience in the VFX industry, much of it as a Lighting and Sequence Supervisor on films including Scooby-Doo 2: Monsters Unleashed, The Chronicles of Narnia: The Lion, the Witch & the Wardrobe and Mystery Men.
Russell Bowen
DFX Supervisor // DNEG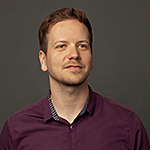 Russell Bowen is one of DNEG Vancouver's talented DFX Supervisors, recently leading DNEG's crew on Disney+'s Togo. Before that, Russell was CG Supervisor on Alita: Battle Angel and Pacific Rim: Uprising.
Under Russell's leadership, DNEG's CG crew on Uprising built the Shatterdome, a huge environment featured in over 200 shots. As big as 20 football fields, the Jaegers' CG base took the team nearly 3 months to build, and then destroy during an epic battle. Russell oversaw the creation of complex FX simulations, highly detailed build and look dev, and precise digital cinematography.
Over the past ten years, Russell has contributed to movies such as The Fate of the Furious, Geostorm, Star Trek Beyond, Ant-Man and Rush. He began his career in Visual Effects as Environment TD on the sci-fi action movie John Carter, and quickly took on lead and supervision responsibilities thereafter.

© 2021 · Spark CG Society