REGULAR PROGRAM 2019 - DIORAMA




Celebrating Innovation & Inspiration in Computer Graphics


July 12, 2019


Date: Friday, 12 July 2019
Time: 7 PM (Doors open at 6:30 pm)
Admission: FREE
VFS Digital Design Campus
420 Homer Street
Vancouver, BC

Friday - July 12, 7:00 PM
PRESENTATION
DIORAMA: HOW MPC USES UNITY FOR ENVIRONMENT CREATION
Presented by MPC Film
moderator: Jessica Glass with Alex Jenyon, John Vanderbeck, Mike Wuetherick & Sepp Sonntag
Modern feature films demand bigger and more impressive environments, even as the timescales and budgets shrink. Established tools are no longer up to the task of rapid iteration and interactive feedback, and new approaches are required to deliver the biggest scenes and most complex shots.
MPC Vancouver has been leveraging game engines for environment creation and layout since 2015, starting with Justice League and A Wrinkle in Time. Seeing the limitations of off-the-shelf tools, we have developed an artist-driven procedural layout tool called 'Diorama', which runs inside of Unity.
We'd like to present some of the tools we've developed, the workflow that uses them, and the shows that have benefited — including Detective Pikachu. The talk may be of interest to environments artists and layout TDs, technical artists and developers, as well as anyone interested in the convergence of film and games.
It will be followed by a discussion (with special guests) on the future of realtime tools and realtime rendering within the film industry, and will touch on virtual production, interactive movies, VR and the current state of both industries.
Both John and Alex gave a talk at SIGGRAPH last year on the use of game engines to accelerate the creation of photo-real VFX. This presentation goes further into some of the work that's been done since then.

BIOGRAPHIES
Alex Jenyon
Head of Environments & Digital Matte Painting // MPC Vancouver
(Pokémon Detective Pikachu, Elysium, John Carter, The Chronicles of Narnia: The Voyage of the Dawn Treader)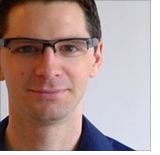 Alex Jenyon is head of Environments and Digital Matte Painting at MPC Vancouver. He started his career as a freelance concept artist and matte painter in London, and has been with MPC in Vancouver since 2011. As well as managing the 35-person environments team, Alex has been developing the use of realtime tools for environment creation and rendering on some of MPC's biggest shows.
Jessica Glass
Production Technology Department Manager // DNEG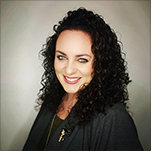 Jessica has been collaborating with teams in the tech industry for over a decade, contributing to workflow, process and diverse projects in leading tech companies such as Rogers Communications, Digital Domain, MPC and the American Marketing Association. Throughout her career, she has always strived to reconcile technology and humanity and make tech more accessible and intuitive for its users.
She strives to make others around her develop their full potential and has been a pillar in the Tech community for many years. As Co-Founder of YVRFF (Vancouver Virtual Reality Film Festival), and Founder of CRAFTGRAPH (a networking series bringing together professionals from the computing, recording and art & film technologies fields) she has been a champion of change, creative collaboration and innovation.
Jessica is currently the Production Technology Department Manager at DNEG in Vancouver. As ProdTech Department Manager, she provides dedicated and consistent line management, ensuring appropriate crewing and career development for the R&D and Pipeline teams.
John Vanderbeck
Software Developer // MPC Vancouver
(Pokémon Detective Pikachu, Transformers: Age of Extinction, The Smurfs, Transformers: Dark of the Moon)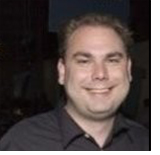 John Vanderbeck is a software developer, currently part of the team working on MPC's 'Genesis' virtual production platform. Prior to this, he was a technical artist and department developer for the Environments department at MPC Vancouver. He has a background in compositing and computer science, and is the principle architect of MPC's 'Diorama' environment creation and layout tools.
Mike Wuetherick
Head of Technology, Media & Entertainment Innovation Group // Unity Technologies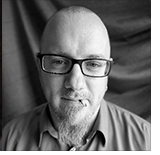 Mike is head of technology for the Media and Entertainment Innovation group at Unity — the division focused on realtime tools for film and TV. He helped found the 'Made with Unity' creation team, and worked with Oats Studios on the Adam realtime cinematics, as well as with Disney Television on Baymax Dreams.
Sepp Sonntag
Generalist Supervisor // Image Engine Design
(The Mandalorian, Pokemon: Detective Pikachu, Spiderman: Far From Home, Godzilla: King of the Monsters)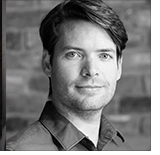 Sepp Sonntag brings over 14 years of experience in creating digital environments for blockbuster feature films to his role as Generalist and On-Set VFX Supervisor. Hailing from Munich Germany, Sepp started his professional career as a Junior Matte Painter with Scanline VFX. In 2009, Sepp moved to London to take the next step in his career eventually rising through the ranks to become Matte Painting Lead for MPC. In 2012, he was given the opportunity to transfer to MPC's Vancouver studio. He moved up to Environment, OnSet and CG Supervisor positions. Eventually he switched to Image Engine in September 2018 and transitioned to a Generalist Supervisor role with focus on real-time applications in 2020.

© 2021 · Spark CG Society