CATCH-22: THE RISE OF HIGH-END VFX FOR SERIES




Celebrating Innovation & Inspiration in Computer Graphics


June 5, 2019



Date: Wednesday, June 5
Time: 7 PM

VFS Digital Design Campus
420 Homer Street
Vancouver, BC

Catch-22 is the story of the incomparable, artful dodger, Yossarian (Christopher Abbott), a US Air Force bombardier in World War II who is furious because thousands of people he has never met are trying to kill him. But his real problem is not the enemy, but rather his own army which keeps increasing the number of missions the men must fly to complete their service. Yet if Yossarian makes any attempt to avoid his military assignments, he'll be in violation of Catch-22, a hilariously sinister bureaucratic rule which specifies that a concern for one's own safety in the face of dangers which are real and immediate is the process of a rational mind; a man is considered insane if he willingly continues to fly dangerous combat missions, but a request to be removed from duty is evidence of sanity and therefore makes him ineligible to be relieved from duty.
Raffle: You Could Win a Licence to the Foundry's Production Collective — Which Includes Nuke, Mari & Modo!!!

Wednesday - June 5, 7:15 PM
PRESENTATION
CATCH-22: THE RISE OF HIGH-END VFX FOR SERIES
Presented by DNEG
moderator: Zoe Cranley with Alun Cummins, Brian Connor & Gavin Harrison
With George Clooney on board as a star, executive producer and director, Catch-22 is sure to be a big spectacle. Based on the classic Joseph Heller novel of the same name, the series features Christopher Abbott in the lead role of John Yossarian. Kyle Chandler and Hugh Laurie also star.
"Quality, Speed, Money... pick two!"
The 'catch 22' of visual effects: How to create 'high-end' visual effects with less time and lower budgets? Come by and listen to the DNEG team tell their 'war stories' on how they created the visual effects for George Clooney's CATCH-22. Learn and be entertained from the different and unique perspectives of the 'tripod': VFX Supe, CG Supe and Producer.

BIOGRAPHIES
Alun Cummins
VFX Producer // DNEG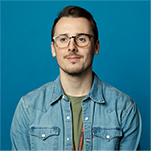 Alun Cummins is a VFX Producer at DNEG Vancouver. His latest role was on the series-adaption of Joseph Heller's novel Catch-22 as VFX Producer. The crew worked on 720 shots across 6 episodes. Critics have praised the show for it's visual aesthetic and for the flight scenes that have 'an exhilarating majesty to them'.
Alun was VFX Line Producer for Syfy's Kyrpton series which delves into the history of Superman's ancestors. It has since been renewed for a second season. He also worked on the sci-fi series Electric Dreams which premiered on Channel 4 in the UK and Amazon video in the US. Before this he worked on the supernatural series Outcast.
He was VFX Production Coordinator on the Emmy nominated series The Young Pope. Alun began his career in Production Coordination on the children's television series Slugterra and Fungus the Bogeyman. He studied at Leeds Metropolitan University before moving to Vancouver.
Brian Connor
VFX Supervisor // DNEG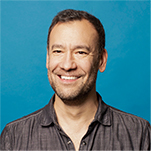 Brian Connor is a VFX Supervisor at DNEG with over 20 years of experience of high-end feature film visual effects. He recently supervised George Clooney's Hulu World War II drama Catch-22. Prior to that, Brian completed work as DNEG's VFX Supervisor on Godzilla: King of the Monsters (2019) and served as DFX Supervisor on Warner Bros.' The Meg.
Brian has extensive experience of bringing the physical reality of in-camera elements together with state-of-the-art digital material to create a seamless, photo-real result, which can be seen in his work on films such as War of the Worlds and Wonder Woman. Brian is a team player with a solid knowledge of the on-set environment gained through his work on films such as The Host, where he served as on-set Supervisor, and Godzilla: King of the Monsters as well as Star Trek Beyond for which he was part of DNEG's on-set supervision team. He is versatile and resourceful, always looking for the most appropriate and practical methodologies at every stage of the visual effects process.
Before joining DNEG in 2014, Brian worked at a number of visual effects houses, including Industrial Light & Magic and Digital Domain, where he helped establish the new divisions in Singapore and Vancouver respectively. There he made key contributions to films including Transformers and Ender's Game.
Gavin Harrison
CG Supervisor // DNEG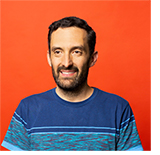 Gavin Harrison is currently a CG Supervisor at DNEG in Vancouver where he is supervising a number of DNEG TV projects. In recent years, Gavin has also supervised virtual reality and theme park ride projects, as he looks to continually take on new technical and creative challenges.
Over the years, Gavin has filled a number of important lead and supervisory roles at DNEG, including Head of Creature, Head of 3D and CG Supervisor.
In 2012, Gavin received industry recognition in the form of a VES Award nomination for his work on 2011's Harry Potter & the Deathly Hallows: Part 2, where his creature expertise and technical knowledge helped the team to create the fearsome Gringotts Dragon.
Gavin's impressive portfolio as a Team Lead at DNEG began with Technical Direction on 2007's The Reaping, followed shortly thereafter by Harry Potter & the Order of the Phoenix, in the same year. His other accomplishments include contributions as Lead Lighting Technical Director on Quantum of Solace, developing DNEG's first Houdini crowd system for Angels & Demons and working as Sequence Supervisor on Iron Man 2, in 2010, and Total Recall, in 2012. Gavin also has experience with photogrammetry-based data capture, motion control/base rigs, working on-set and developing content for complex formats including theme park rides.
Gavin graduated with a distinction in the Master of Science in Computer Animation course at Bournemouth University in 2005 and joined the DNEG team soon after. Over the years, he has worked tirelessly to consistently deliver the highest-quality visual effects for the shows he has worked on.
Zoe Cranley
Head of CG // DNEG
(Wonder Woman, Alice Through the Looking Glass, Godzilla, Hunger Games: Catching Fire)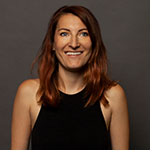 Zoe Cranley joined DNEG after graduating in 2005. Originally based in London, she progressed through roles as Matchmove Artist, Generalist TD, Lighting TD, Lighting Lead and CG Sequence Supervisor working on the likes of Harry Potter: The Order of the Phoenix, The Dark Knight, Sherlock Holmes, and John Carter. In early 2012, Zoe moved over to DNEG Singapore, as CG Sequence Supervisor before moving on to become CG Supervisor on the likes of Hunger Games: Catching Fire, Muppets Most Wanted, and Godzilla.
In 2015, Zoe took on the challenge of heading to British Columbia to help set up DNEG Vancouver. She worked as CG Supervisor on Alice Through the Looking Glass and Wonder Woman. In March 2017, Zoe took on the Head of Build Department role at DNEG and now currently role is the Head of CG for DNEG Vancouver. She is also on the leadership committee of SPARK CG Society and Vancouver ACM SIGGRAPH Chapter, of which one main responsibility is being the Conference Chair for SPARK FX.

© 2021 · Spark CG Society