REGULAR PROGRAM 2019




Celebrating Innovation & Inspiration in Computer Graphics


May 24, 2019



Date: Friday, May 24
Mixer: 6:30 PM Talk: 7:15 PM


VFS Cafe
390 West Hastings Street
Vancouver, BC

NOTE: The cafe has a licensed bar, and there will be some pizzas too!!!





Friday - May 24, 7:15 PM
PRESENTATION
DESIGNING FOR MIXED REALITY
Presented by Microsoft HoloLens
moderator: Ivan Aguilar with Andrew Klein
Mixed Reality experiences are powered by environmentally aware computers like HoloLens. These devices make the connection between a user and the space they are in. This fundamental shift to spatial computing requires that we adapt. Designers and engineers need to better understand 3D concepts so that they can take full advantage of an expanded canvas.
What should we keep in mind as we approach this new way of building and using applications? What tools and behaviours are most useful in these endeavours? What are some of the common problems in Mixed Reality design? In this session, we'll answer those questions and more through an analysis of the development techniques employed at Microsoft Vancouver in the creation of Dynamics 365 Guides, which enhances learning with step-by-step instructions in real-work situations.
There will be a meet-and-greet at 6:30 pm at the licensed VFS Cafe. The presentation will begin at 7:15 pm.
This event is FREE, but space is limited! Secure your free ticket through the ticketing page.

BIOGRAPHIES
Andrew Klein
Lead Mixed Reality Designer // Microsoft Vancouver
(Destination: Mars, Fight Night, Need for Speed)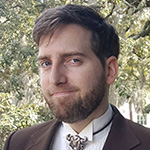 Andy is a real-time graphics professional with 15 years of experience at Microsoft and Electronic Arts. As lead Mixed Reality Designer at Microsoft Vancouver, he develops tools, workflows, and interfaces for holographic applications. His current projects focus on empowering industry and enterprise customers to create step-by-step 3D guides for complex procedures, enabling people to learn by doing.
Previous projects include HoloLens-centric scientist tools for NASA's Jet Propulsion Laboratory and a spin-off project for the Kennedy Space Center. Destination: Mars enables 8 people to simultaneously walk on the surface of Mars. The experience provides insights into what cutting-edge collaborative interplanetary science looks and feels like with holograms. As VFX Director for these projects, Andy and his team at Microsoft created volumetric captures of astronaut Buzz Aldrin and rover driver Erisa Hines whom acted as holographic hosts.
Andy's earlier work at EA as VFX Director for the Frostbite game engine has uniquely equipped him with a vast expertise in the real-time 3D graphics techniques which will power the future of human-machine interaction in our increasingly digital lives. His career began with interactive particle simulations, rigid body dynamics, and other rendering effects for EA's Fight Night and Need For Speed franchises. Leveraging the skills he gained in the entertainment industry for use in emerging volumetric productivity software is one of his proudest accomplishments and biggest challenges.
Ivan Aguilar
PhD Student // Simon Fraser University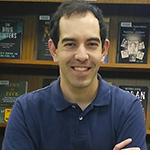 Ivan Aguilar is a PhD student in the School of Interactive Arts & Technology (SIAT) at Simon Fraser University (SFU), working at the iSpace Lab. He has a background in computer science and has been researching augmented and virtual reality, computer graphics, and human computer interaction since 2012. His research projects have been in the fields of virtual and augmented reality for training and education, tangible and natural user interfaces, volumetric displays, real-time pre-visualization software for film, photogrammetry model reconstruction using RGB and RGB-D depth sensors, and persuasive computing.
Ivan's current research rely's on using virtual reality to elicit positive emotions and emotional shifts, like awe and wonder, through the use of interactive, immersive, and multi-sensory real and virtual environments.

© 2021 · Spark CG Society