REGULAR PROGRAM 2019 - LEGO 2




Celebrating Innovation & Inspiration in Computer Graphics


March 2, 2019



Date: Saturday, March 3
Time: From 1:30 PM – 3 PM (doors open at 1 PM)
Mixer: From 3 PM – 4 PM

Vancouver Film School
Digital Media Campus, Main Theatre
420 Homer Street
Vancouver, BC

Picking up exactly where the last one ended, The LEGO Movie 2 shines the spotlight once again on the remarkably unremarkable Emmet and his cylinder-headed companions. From start to finish, writers-directors Phil Lord and Christopher Miller, have created a clever, creative, and fun-filled extravaganza. With spectacular visuals, top-rate animation, and a storyline jam-packed with so many funny lines, LEGO 2 is just plain awesome!!!

See the movie, then join us as the Animal Logic's animation team explains it, brick-by-brick:





Saturday - March 2, 1:30 PM
PRESENTATION
BRICK BY BRICK: BUILDING THE WORLD OF 'THE LEGO MOVIE 2'
Presented by Animal Logic
moderator: Tim J. Smith with David Burgess, Josh Nunn & Kristen Anderson
Venue: Vancouver Film School · 420 Homer Street · Vancouver · BC
Hear Animal Logic's key creatives describe how they brought The LEGO Movie 2: The Second Part to life, with imagination and an impressive set of tools. Join them as they explore their creative journey and the joys of designing LEGO characters, vehicles and landscapes. The team will talk you through the many iterations of characters and sets that unfolded over 4 years from green light to the silver screen and examine how ideas were developed from concept to final product.

BIOGRAPHIES
David Burgess
Animation Supervisor // Animal Logic
(The LEGO Movie 2: The Second Part, Trolls, Turbo, Megamind, Tarzan, The Lion King)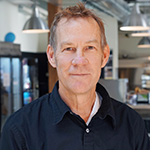 Dave has almost three decades of experience in the animation industry, working on some of the most iconic 2D and CGI animated films of our time. Dave is currently the Animation Supervisor at Animal Logic's Vancouver studio and has recently wrapped on The Lego Movie 2: The Second Part.
In 1991, Dave started at Walt Disney Feature Animation where he was an Animator and Supervising Animator on many of their most successful 2D films including Beauty & The Beast, Aladdin, The Lion King and Tarzan.
In 2001, he switched his pencil for a computer and started at PDI/DreamWorks, working as an Animator, Supervising Animator and Head Of Character Animation. His credits during this time include Shrek 2, Madagascar, Over the Hedge, Megamind and Trolls.
Dave graduated from Emily Carr University of Art + Design in Vancouver with Honours in Animation.
Josh Nunn
Lighting Supervisor // Animal Logic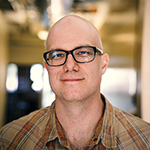 Josh has worked with Animal Logic for over a decade, originally working in Animal Logic's Sydney Studio. Josh is now based in the Vancouver Studio where he most recently was Lighting Supervisor on The LEGO Movie 2: The Second Part.
Josh thrives on the creative and often challenging process of visual storytelling in feature animation. He enjoys the complete control over the images that the medium allows, from lighting through to the final composited sequences that we see on the big screen.
Josh's earlier credits include Happy Feet, The LEGO Movie, The LEGO Batman Movie, The LEGO Ninjago Movie, Avengers: Age of Ultron, Legend of the Guardians: The Owls of Ga'Hoole, Sucker Punch and Baz Luhrmann's, Australia.
Kristen Anderson
Art Director // Animal Logic
(The LEGO Movie 2: The Second Part, The LEGO Movie, Wolverine, Fury Road)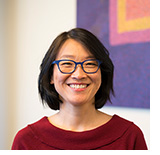 Kristen has over 15 years experience in Film and TV. She has worked as a set designer and art director for live action TV and film, and more recently, as digital set designer and art director on animated features.
Kristen first joined Animal Logic's Sydney Studio in 2012 as a Concept Artist and Designer on The LEGO Movie. She was Set Designer on The LEGO Batman Movie and Digital Set Designer on The LEGO Ninjago Movie. In 2016, Kristen moved to Vancouver to take on the role of Art Director on The LEGO Movie 2: The Second Part where she worked closely with the Director and Production Designer to develop and execute the look of the film.
Kristen's additional credits include Top of the Lake, Gods of Egypt, Narnia, Wolverine, Terra Nova, Australia, Star Wars (Revenge of the Sith), Matrix 2 & 3, and Superman Returns.
Tim J. Smith
Associate Producer // Animal Logic
(The LEGO Movie 2: The Second Part)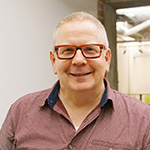 Timothy Jason Smith has over 20 years' experience in Feature/TV animation production management, with over 10 of those years as a producer.
Tim is originally from Boston, MA where he started his career as a Production Stage Manager at The Huntington Theatre Company.
Following that, Tim moved into Feature Animation. Tim has worked in the US, Canada and Singapore at such studios as Walt Disney Animation Studios, DisneyToon Studios, Lucasfilm Animation Singapore and Paramount/Nickelodeon. Some of the productions he has been involved in are Dinosaur, Treasure Planet, Barnyard (the movie), Tinker Bell & the Legend of the NeverBeast and Star Wars: The Clone Wars. This has given Tim experience in developing and maintaining diverse production pipelines, and working with multi-disciplinary teams from pre-production through to post-production.
Tim is currently Associate Producer at Animal Logic Vancouver, specifically for The LEGO Movie 2: The Second Part, where he collaborates with all levels of management on overall show leadership and planning.

© 2021 · Spark CG Society