SMALL HEROES, BIG EFFECTS




BEHIND THE VFX OF ANT-MAN & THE WASP


August 23, 2018


SOMETIMES SIZE MATTERS
If you could have any superpower, what would it be? Stronger? Faster? Invisible? How about shrinking down? Ant-Man & the Wasp is the latest movie about shrinking characters who get themselves into huge adventures. But more than just shrinking and growing Paul Rudd and Evangeline Lily, it's also the vehicles, buildings, and environments. Join us as DNEG's VFX Supervisor, Alessandro Ongaro, talks about the technical challenges in creating an amazing sequel to scale.
Thursday - August 23, 7:00 PM
PRESENTATION
SMALL HEROES, BIG EFFECTS: BEHIND THE VFX OF ANT-MAN & THE WASP
moderator: Henrique Reginato with Alessandro Ongaro
VENUE:
Roundhouse Community Centre
181 Roundhouse Mews (@ Davie & Pacific)
Vancouver, Canada
DNEG VFX Supervisor Alessandro Ongaro will take the audience through a VFX journey of the latest Marvel film Ant-Man & the Wasp. Alessandro will share creative and technical insights on DNEG's visual effects work on the movie's most compelling shots.
Sponsored by

BIOGRAPHIES
Alessandro Ongaro
VFX Supervisor // DNEG
(Alpha, The Meg, Ant-Man & the Wasp, Kung Fu Panda 3, Shrek Forever After)

Alessandro Ongaro is one of DNEG's highly talented VFX Supervisors. As VFX Supervisor he's recently finished work on Marvel Studios' Ant-Man and the Wasp, initially working on-set and then supervising around 580 shots. Before that Alessandro completed work as CG Supervisor on Alpha, a historical drama set 20,000 years ago, and on action horror film The Meg. Alessandro joined DNEG as a CG Supervisor in 2015 with more than 20 years of experience in the Computer Graphics field, and he is considered to be among the CG Industry's top professionals. An enthusiastic filmmaker with many years of on set supervision on low and high budgeted films, TV ad projects and music videos, Alessandro's pragmatic approach to visual effects allows him to properly execute the director's vision from the shoot to the post-production stage maintaining the high quality standards DNEG is known for. Prior to joining DNEG, Alessandro led the DreamWorks Animation FX team as Head of FX on shows such as Shrek: Forever After, Turbo and Kung Fu Panda 3, and he has also worked in the capacity of Technical Supervisor on films such as Constantine and The Italian Job (2003).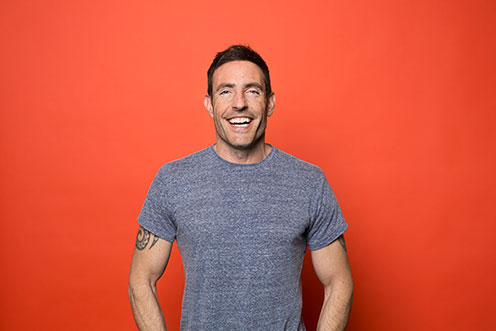 www.dneg.com
Facebook
Instagram
Twitter
LinkedIn
IMDb.com
Henrique Reginato was born in Sao Paulo, Brazil. He started his career in Brazil during high school when he had the opportunity to experience a TV Commercial set as an assistant. After college, he moved to Vancouver to specialize in Post-Production and Visual effects where he has been living and working since 2012. During his career in Vancouver, Henrique was nominated for one Prime Time Emmy (Best Visual Effects) and one Canadian Screen Awards (Best Visual Effects). "Making a movie is the opportunity we get to mix arts and sciences to bring life and astonishing imagery to the silver screen."

© 2021 · Spark CG Society