WEBINAR: 7 DECEMBER 2021




Presented by Image Engine Design


December 7, 2021



For 25 years, Image Engine has brought to life iconic characters and settings in stories that have captivated audiences, their visual effects artists and technicians proudly helping filmmakers achieve their vision, weaving narratives that share a view of the world as it is and could be. Story is the studio's life work and at the core of Image Engine's identity.

The studio credits its people for its longevity, the talented artists, engineers, and support staff who over the years, showed their dedication to furthering the art of visual storytelling and pushed artistic and technical boundaries. Many hands contributed to bringing Image Engine to this point.

Marking this quarter century milestone is cause for pride and celebration; the studio has seen progressive growth in both size and the scale and complexity of the projects through the years. Join us to explore the past 25 years of Image Engine and the movie and television magic the studio has created.





Tuesday - December 7, 7:00 PM
WEBINAR
CELEBRATING IMAGE ENGINE'S 25TH ANNIVERSARY
Presented by Image Engine Design
Moderator: Steve Garrad with Janeen Elliot, Shawn Walsh & Yuta Shimizu
Register to receive the Zoom link to this live event.

BIOGRAPHIES
Janeen Elliot
Senior Compositor // Image Engine Design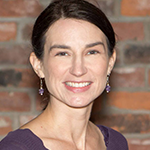 Janeen Elliott first joined Image Engine back in 2007 to contribute her compositing talents to The Incredible Hulk. She has since worked on a number of feature films including Independence Day: Resurgence, Fantastic Beasts: The Crimes of Grindelwald and Lost in Space. She has been recognized with a 2010 VES Award for Outstanding Compositing in a Feature Motion Picture for her work on District 9.
Shawn Walsh
VFX Executive Producer, General Manager // Image Engine Design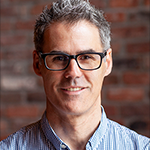 As Visual Effects Executive Producer, Shawn's expertise lies in the crucial areas of creative production, maintaining the company's excellent client relations and producing winning bids.
Originating as a 3D character animator in 1996, Shawn brings many years experience in the visual effects and animation industry, including several years abroad where he honed his skills as Senior Lighting Technical Director and Compositor at Rhythm and Hues, The Moving Picture Company and ESC Entertainment. During this time his credits include The Matrix: Revolutions, Harry Potter and the Prisoner of Azkaban, Kingdom of Heaven, and The Chronicles of Narnia: The Lion, The Witch and The Wardrobe.
He joined Image Engine in 2005 and has since built up an impressive roster of credits including The Incredible Hulk, District 9, The Twilight Saga: Eclipse, White House Down and Teenage Mutant Ninja Turtles. In 2012/2013, he managed the multi-vendor production of Neill Blomkamp's Elysium as the Visual Effects Producer for the production. Shawn has most recently executive produced the visual effects for Image Engine's contribution to Game of Thrones, Spider-Man: Far From Home, Carnival Row, Lost in Space, The Mandalorian, and Mulan.
Shawn plays an instrumental role in leading new business opportunities in feature film, developing new production methodologies and managing the global marketing of Image Engine. Shawn has had a crucial role in securing projects from a diverse range of clientele including Netflix, HBO, Amazon, Walt Disney Pictures, Marvel Entertainment, Warner Bros. Pictures, Legendary Studios, Lionsgate Entertainment and MRC Studios.
Since Image Engine's merger with Cinesite, Shawn has taken on the role of General Manager of Image Engine. Shawn is a member of the Steering Committee for the Animation & Visual Effects Alliance of BC.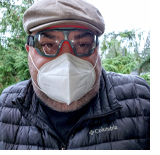 Steve Garrad gained his degree in Film / History at Canterbury Christchurch College and began his career in Visual Effects at Cinesite London in 1995, where he spent the next 6 years, followed by 3 years at Clear and 5 more years at Double Negative.
Steve relocated with his family in 2009 to Vancouver, BC, Canada from the UK joining Image Engine, where he spent the next 6 years helping to build the facility's presence in the film market. When Double Negative opened a new facility in Vancouver in 2014, Steve was the first employee. He then went freelance working on The Meg as VFX producer for Warner Bros. He recently finished The Unforgivable for Netflix and is currently working on Joe Kosinski's next film Escape from Spiderhead, again for Netflix.
Over those twenty five years, Steve has worked on a broad variety of visual effects work, from multi award-winning commercials (BBC talking heads: director Tim Pope), and award-winning music videos (Queens of the Stone Age – Go with the Flow: director Shynola), to Emmy nominated television (SGU: Stargate Universe, nominated for a Primetime Emmy in 2009 for Outstanding Special Visual Effects for a Series) and of course, numerous feature films working for VFX facilities and studios alike.
While working as a VFX Producer / Executive Producer, he has had the pleasure of working with directors of the ilk of Danny Boyle, Guillermo Del Toro, Edgar Wright, Pete Berg, Kathryn Bigelow, Jon Turteltaub and Joe Kosinski.
Yuta Shimizu
CG Supervisor // Image Engine Design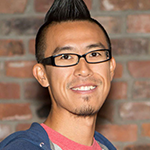 Yuta Shimizu is a dedicated lighting expert and generalist with over 12 years of industry experience. He currently holds the role of CG Supervisor at Image Engine.
Yuta's career started out in the creative world of advertising. Following his studies at Kyoto Sangyo University (business and advertisement) and Vancouver Film School (visual effects & 3D animation), Yuta moved to London to work on television commercials at Finish.
Following this, Yuta moved with his family to Germany, where he joined small visual effects outfit Black Mountain. Working as a CG artist in a team of six, producing high-end ads for North America, it was here that Yuta solidified his understanding of computer graphics and visual effects fundamentals.
Yuta moved to Vancouver in 2008 and joined Zoic Studios as a CG generalist, working predominantly on animation and FX on a variety of television shows. After working at Zoic for over a year, followed by stints at both Black Mountain and Leviathan, Yuta found himself drawn to Image Engine's smaller studio setup and close collaborative approach.
During his time at Image Engine, Yuta has contributed to such projects as Immortals, The Thing, R.I.P.D., Jurassic World, Kingslaive: Final Fantasy XV, Thor: Ragnarok and Mulan. He is currently working on Venom: Let There Be Carnage.
Yuta brings a unique mix of skills to the table: he has in-depth knowledge of the most effective creative approaches, and as a rendering expert has led masterclasses across the world. He balances this with a broad understanding of the business side of the industry and is acutely aware of the processes required to bring a shot to completion at the highest level of quality.
Yuta is the owner at dutchTilt — a co-op of designers, animators, and visual effects artists. He enjoys hiking around Vancouver, playing guitar, and watching baseball.

© 2022 · Spark CG Society