WEBINAR: 26 AUGUST 2021




Presented by Scanline VFX


August 26, 2021


Zoom Link: Click Here!
Passcode: 805841
Online reservations are now closed.
What's it like to revisit a movie you thought was finished? Scanline will take us behind the scenes of Zack Snyder's Justice League and examine just that as well as the new work they completed for the movie.

Thursday - August 26, 12:00 PM
WEBINAR
BRINGING ZACK SNYDER'S VISION TO LIFE FOR 'JUSTICE LEAGUE'
Presented by Scanline VFX
Moderator: Sepp Sonntag with Bryan Hirota, Jono Freisler & Julius Lechner
Having worked on the 2017 theatrical version, Zack Snyder's Justice League presented Scanline with unique challenges that come with revisiting a project years down the track, not to mention the additional two hours of content required. Scanline delivered more than 1,000 shots across 22 sequences, with work encompassing everything from hero creatures, character builds and digi doubles, to large-scale environment work and some epic battle and FX destruction sequences.
Bryan, Julius and Jono will discuss the process undertaken to restore and rebuild previous shots, as well as how they updated assets to work within their current pipeline. They will talk through the completely new characters and sequences created, including the beach torture sequence, the redesign and rebuild of the Russian environment, Flash's cosmic rewind and the addition of Martian Manhunter.

BIOGRAPHIES
Bryan Hirota
VFX Supervisor // Scanline VFX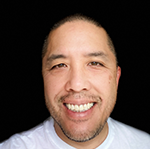 Bryan Hirota's career in visual effects spans 25 years, including more than 17 years as VFX Supervisor, with over 60 credits to his name. Bryan is currently Scanline's VFX Supervisor on The Flash for director Andy Muschietti, set for release in 2022. Prior to that, he was VFX Supervisor on Zack Snyder's Justice League, delivering over 1,000 shots, as well as Godzilla vs. Kong, on which Scanline was the lead vendor, handling the hero asset builds for Kong and Mechagodzilla.
Jono Freisler
FX Supervisor // Scanline VFX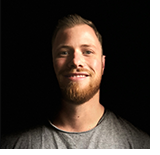 Jonathan Freisler has over 10 years of experience in the VFX industry, starting his career as effects artist and effects TD on titles like Godzilla and Mad Max: Fury Road.
Jonathan has a strong background as a generalist, specializing in effects, and has been with Scanline in Vancouver since 2015. Most recently, Jonathan was an FX Supervisor on The Suicide Squad, Godzilla vs. Kong and Zack Snyder's Justice League, as well as a CG Supervisor on Marvel's Shang-Chi & the Legend of the Ten Rings. He is currently CG Supervisor on Matt Reeves' The Batman, set for release in 2022.
Julius Lechner
VFX Supervisor // Scanline VFX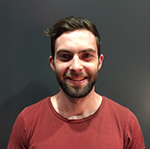 Julius has over 12 years of experience in the VFX industry and has been with Scanline since 2012, working his way up from effects artist into his current role as VFX Supervisor. Credits include Batman v Superman: Dawn of Justice, Power Rangers, Aquaman and Spider-Man: Far From Home. Most recently, Julius was VFX Supervisor on Zack Snyder's Justice League, delivering shots on over 20 sequences and is currently supervising Scanline's work on The Batman.
Sepp Sonntag
Generalist Supervisor // Image Engine Design
(The Mandalorian, Pokemon: Detective Pikachu, Spiderman: Far From Home, Godzilla: King of the Monsters)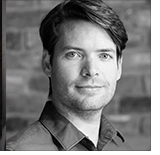 Sepp Sonntag brings over 14 years of experience in creating digital environments for blockbuster feature films to his role as Generalist and On-Set VFX Supervisor. Hailing from Munich Germany, Sepp started his professional career as a Junior Matte Painter with Scanline VFX. In 2009, Sepp moved to London to take the next step in his career eventually rising through the ranks to become Matte Painting Lead for MPC. In 2012, he was given the opportunity to transfer to MPC's Vancouver studio. He moved up to Environment, OnSet and CG Supervisor positions. Eventually he switched to Image Engine in September 2018 and transitioned to a Generalist Supervisor role with focus on real-time applications in 2020.

© 2022 · Spark CG Society