WEBINAR: 29 JULY 2021




Presented by Crafty Apes VFX


July 29, 2021


Thank you for attending!
Online reservations are now closed.

Thursday - July 29, 4:00 PM
WEBINAR
LET'S GET CRAFTY! MAXING OUT THE GORE ON ZACK SNYDER'S 'ARMY OF THE DEAD'

Moderator: Sepp Sonntag with Bobby Tucker & Steve DiNozzi
Vegas, guns, and zombies, Oh My! Zack Snyder's Army of the Dead was the perfect combination of guts, gore, and glory for any horror-action junkie to enjoy watching through their Netflix subscription. Join us for a chat with some of the incredible, creative talents over at VFX powerhouse Crafty Apes as we dive into the supporting visual effects, gore enhancement, symphony of blood spray, etc. for the film.

BIOGRAPHIES
Bobby Tucker
VFX Producer // Crafty Apes VFX

Coming soon.
Sepp Sonntag
Generalist Supervisor // Image Engine Design
(The Mandalorian, Pokemon: Detective Pikachu, Spiderman: Far From Home, Godzilla: King of the Monsters)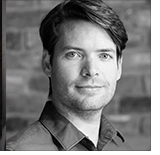 Sepp Sonntag brings over 14 years of experience in creating digital environments for blockbuster feature films to his role as Generalist and On-Set VFX Supervisor. Hailing from Munich Germany, Sepp started his professional career as a Junior Matte Painter with Scanline VFX. In 2009, Sepp moved to London to take the next step in his career eventually rising through the ranks to become Matte Painting Lead for MPC. In 2012, he was given the opportunity to transfer to MPC's Vancouver studio. He moved up to Environment, OnSet and CG Supervisor positions. Eventually he switched to Image Engine in September 2018 and transitioned to a Generalist Supervisor role with focus on real-time applications in 2020.
Steve DiNozzi
VFX Supervisor // Crafty Apes VFX

Coming soon.

© 2022 · Spark CG Society