WEBINAR: JUNE 2021




Presented by CoSA VFX


June 14, 2021


Zoom Link: Click Here!
Passcode: 281450
We are thrilled that CoSA VFX is presenting their work on Netflix series, Lucifer, at our free monthly webinar, Monday, June 24 @ 6:30 PM. Join some of the leads as they highlight some milestone VFX elements created for the Lucifer series. This special presentation includes the creation of Lucifer's concept design, lookdev, rigging, animation and more.
For description and bios, please check below.

Monday - June 14, 6:30 PM
WEBINAR
ON THE DEVIL'S WINGS: INSIDE THE VFX OF 'LUCIFER'
Presented by CoSA VFX
Moderator: Marina Antunes with David Beedon, John Cherniack, Robert Seaton, Sarina De Leon, Sebastiano D'Aprile & Teri Shellen
As the sole vendor on Netflix' Lucifer since season two of the series, CoSA VFX has played an integral part in developing many aspects of the series' visual effects; from the signature character wings, to the creation of the devil face, and full-CG devil form.
The CoSA team will provide an overview of the VFX of the series from the early seasons to today, including breakdowns of key elements of the series, character concept design processes, character lookdev, rigging and animation, CG environments and matte paintings, and digital makeup and face replacements. In addition, the team will also highlight some of the milestone shots through the years and tease what's to come!
Visual effects supervisor John Cherniack and visual effects producer Sarine De Leon will be joining the event for a live Q&A.

BIOGRAPHIES
David Beedon
Partner, VFX Supervisor // CoSA VFX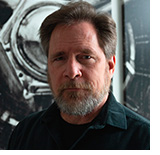 David is a pioneer of the visual effects industry, co-founding production boutique, Motion City Films in 1987 which provided VFX, motion graphics and production services for commercials, music and corporate videos. Transitioning from compositing to CG, he segued into feature film visual effects working on notable projects, including The Chronicles of Narnia: The Lion, the Witch and the Wardrobe (2005), Elektra (2005) and The Guardian (2006). Shortly thereafter, Beedon and 3 other like-minded talents joined forces, and in 2009 created their own studio, CoSA VFX.
Among his many credits, Beedon was nominated for a Primetime Emmy in 2014 for his work on Almost Human. He has also been nominated for two Visual Effects Society (VES) Awards — Almost Human in 2014 and Marvel's Agents of S.H.I.E.L.D. in 2015.
David has just wrapped VFX Supervision for the multi-vendor show Resident Alien, and he was the Visual Effects Supervisor and 2nd Unit Director for Netflix' Lucifer which wrapped late last year.
John Cherniack
VFX Supervisor // CoSA VFX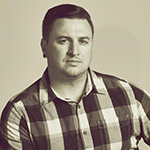 John Cherniack has been working in visual effects for the last 16 years. He hails from a small town in New Hampshire where he got his start in graphic design at the age of 15. From there, he made his way to California to study animation and visual effects at the Academy of Art University in San Francisco, graduating in 2005. He's worked in advertising, film, and TV. His love for cameras and storytelling inspired him to focus more on VFX Supervision over the past 10 years.
Aside from VFX, John has always had a love for the outdoors and a thirst for speed. He grew up skateboarding and snowboarding, and will race anything with wheels and an engine. Nowadays when he's not supervising VFX for television, John volunteers his time as a Wildland Restoration Supervisor with TreePeople to help restore mountain forests in the Santa Monica Mountains.
Marina Antunes
President // Spark CG Society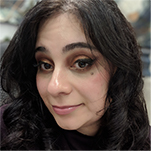 Marina has been writing and discussing film for over 15 years, first on a personal blog followed by a decade long tenure on the now retired Row Three. In 2008, she joined the writing staff at Quiet Earth, becoming Editor-In-Chief in 2014, a role she still holds. Over the years, she has also produced and hosted a number of podcasts including Before the Dawn, a long-running podcast on the Twilight franchise, Girls on Pop, a podcast on film and popular entertainment from women's perspective and After the Credits, bi-monthly film podcast with nearly 300 episodes.
Marina is a member of the Online Film Critics Society and the Alliance of Women Film Journalists, is the Vice President of the Vancouver ACM SIGGRAPH chapter and has served on juries for several film festivals including DOXA, St. Louis International Film Festival, and the Whistler Film Festival. She joined the Spark CG Society as Festival Director in 2014.
Quiet Earth
After the Credits
Twitter
Facebook
Robert Seaton
Lead CG Artist, Look Dev TD // CoSA VFX

Coming soon.
Sarina De Leon
VFX Producer // CoSA VFX

Sarina is a VFX Producer and has worked on Netflix's Lucifer since Season 3. Her other credits include primetime shows such as Nancy Drew, The Last Ship, and Gotham. In addition to her production work, she is also currently teaching part time at the prestigious Art Center College of Design.
Sebastiano D'Aprile
CG Supervisor // CoSA VFX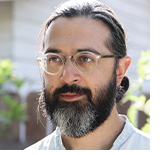 Sebastiano is an Emmy-award winning visual effects artist and supervisor and is currently the CG Supervisor on Lucifer season 6 (and part of season 5). He joined CoSA VFX in 2015 and has since contributed to shaping its CG department. Apart from his CG Supervisory roles, he was also a VFX Supervisor on Westworld season 3.
His passion for photography and computer graphics spontaneously led him through a career creating digital imagery for commercials, music videos, short and feature films, documentaries and TV shows. He is a creative problem-solver, patient teacher and an incurable technical perfectionist.
Teri Shellen
Lead Animator // CoSA VFX

Coming soon.

© 2022 · Spark CG Society