Terabyte Sponsor




Megabyte Sponsors




Kilobyte Sponsors




Byte Sponsors




Partner




Alliance Partner







VANCOUVER INDIE: TEAM STEWART




Celebrating Independent Creators of our Community


August 22, 2020



Independent creators play an important role in the arts, but what is it really like to be an independent creator working today?

Spark is pleased to present "Vancouver Indie." This ongoing series of presentations celebrate creators working in the CG industry in Vancouver. Designed as both a celebration of the projects being done in our backyard, the series will also provide insights from creators themselves on everything from their process to practical tips to help you start or perhaps encourage you to finish your project.
To attend this webinar, please follow this link:
Zoom Webinar
Passcode: 555904

Saturday - August 22, 2:00 PM
WEBINAR
VANCOUVER INDIE: TEAM STEWART

Moderator: Rose-Ann Tisserand with Scott & Julie Stewart
Scott and Julie Stewart are award-winning content creators and serial entrepreneurs, but today, the pair are focused on Team Stewart Entertainment, a creative incubator creating content for children aged 3-11. Combining Scott's love of design and creative writing with Julie's love of teaching and making kids laugh, the pair recently wrapped production on their second series Rev & Roll, and currently have eight original series in various stages of production.
On Saturday, 22 August 2020 at 2 pm, join us for Vancouver Indie: Team Stewart. This edition of our ongoing series celebrating independent creators will tackle many of the questions you might have about IP, show creation and show running including pitching best practices, the importance of having multiple projects on the go, the difference between pitching projects in Canada vs abroad, leveraging partnerships, and many other insights.
The discussion will be moderated by Rose-Ann Tisserand of Flying Kraken Creative.

BIOGRAPHIES
Rose-Ann Tisserand
Producer // Flying Kraken Creative Studios
(Pop in Park, Kahlil Gibran'ls The Prophet, Wow! Wow! Wubbzy!)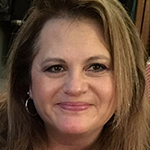 Rose-Ann Tisserand has worked as a production executive for 18 years, specializing in feature animation, episodic TV and client/broadcaster management. She has more than 200 hours of award-winning film and television credits, and is the co-founder of Flying Kraken Creative Studios, a boutique, Canadian-based imaginarium that produces original animation content. As a co-creator/producer, she currently has a series titled Pop in Park with TVO, and has been contracted as a consulting creative executive for several series in development. She was supervising producer at Bardel Entertainment for more than seven years; a supervising producer at New Machine Studios, where she worked on six feature films, including Kahlil Gibran's The Prophet; and chief operating officer for Twenty One Inc. where pre-vis services were provided on Superman: Man of Steel (WB), Arthur Christmas (Aardman/Sony), and more. She is a mentor for up-and-coming filmmakers at TELUS Storyhive, a Spark Leadership board member, chair of Spark Animation Business Symposium, and a founding member of Drawn Together Vancouver, an organization whose mandate is to advance women in the art, technical and business sectors of the animation and visual effects industry, creating greater diversity and equality in storytelling.
Flying Kraken Creative Studios
IMDb.com
Scott & Julie Stewart
Founders // Team Stewart Entertainment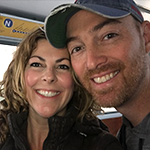 Team Stewart Entertainment is a creative incubator based in Vancouver, Canada intent on creating superior content for kids, with a focus on 3D and 2D animated programs for children aged 3 to 11. Comprised of the talented husband and wife team of Scott and Julie Stewart, the pair began their entrepreneurial careers in 2001 when they created Gecko Kids, a creative computer school. That was later followed by Speakeasy FX, an animation studio working in advertising, producing many award-winning spots for clients such as Pepsi, American Express, FedEx, ESPN, and GE, just to name a few.
In 2008-2010, they expanded their animation studio in New Jersey, where they employed over 50 artists, to produced 2 seasons of Sesame Workshop's series, Abby's Flying Fairy School. The show won two Emmys and two Kidscreen Awards and in 2012, Scott and Julie became full-time content creators and show runners, starting with the girl-empowering series Kate & Mim-Mim for Fremantle Kids & Media and Disney Jr.
Team Stewart Entertainment now has eight original series in various aspects of production and development including Rev & Roll, currently in production at WildBrain, Zoo Crew currently in development with Kickstart, and Mazie in development with Nelvana.
In addition to creating and showrunning their own content, Scott and Julie also seek out quality properties that are in need of being creatively re-envisioned or adapted from another medium. Some of their partners include: Nickelodeon, eOne/Disney EMEA, Mercury Filmworks, WildBrain, Guru, Ferly Co, TeamTo, Jakks Toys, Aurora Toys, Alpha Toys, and Cyber Group.

© 2021 · Spark CG Society