Terabyte Sponsor




Megabyte Sponsors




Kilobyte Sponsors




Byte Sponsors




Partner




Alliance Partner







VANCOUVER INDIE: FLYING KRAKEN




Celebrating Independent Creators of our Community


August 8, 2020



Independent creators play an important role in the arts, but what is it really like to be an independent creator working today?

Spark is pleased to present "Vancouver Indie." This ongoing series of presentations celebrate creators working in the CG industry in Vancouver. Designed as both a celebration of the projects being done in our backyard, the series will also provide insights from creators themselves on everything from their process to practical tips to help you start or perhaps encourage you to finish your project.





Saturday - August 8, 2:00 PM
WEBINAR
BEING A VANCOUVER INDIE REQUIRES A TON OF CHARACTER
A DAY IN THE LIFE OF AN INDIE STUDIO
Moderator: Marina Antunes with Greg Huculak & Rose-Ann Tisserand
As founders of Flying Kraken Studio, Rose-Ann and Greg combined their two passions of creating their own IP and original worlds and characters for clients. Currently Rose-Ann and Greg are Creators and Executive Producers of Puddle Jumpers with Silvergate Media. Kraken has designed for Spin Master, Silvergate Media, Nick Jr., Netflix, PBS, Bento Box, SyFy, Mattel, Gaumont, Atomic Cartoons, Bardel, Disney and Corner Gas Animated to name a few. Join us as we discuss challenges, tips, how and what we juggle, conference intel and much more.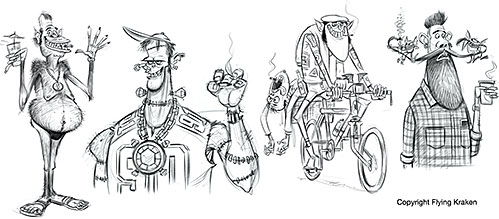 BIOGRAPHIES
Greg Huculak
Founder // Flying Kraken Creative Studios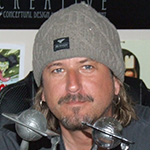 Greg Huculak is co-founder of Flying Kraken Creative Studios, a boutique, Canadian-based studio that produces original animation content. Greg is currently an Executive Producer and Co-Creator of a series in development with Silvergate Media. Greg specializes in award-winning design services. Greg is a production designer, art director and director who's worked with eOne Entertainment, Amazon, Hulu, Spin Master, Bento Box, Gaumont, Silvergate Media, PBS Kids, Alpha Group, Cottonwood Media, Mattel, Nelvana, Atomic Cartoons, Corner Gas Animated Series, Houghton Mifflin Harcourt, Nick, Nick Jr. and many more. He's also worked for major animation studios as a design lead, creative director and head of development. He graduated with honours from Sheridan College Classical Animation Program and has a degree in fine arts.
Flying Kraken Creative Studios
IMDb.com
Marina Antunes
Film Critic, Podcaster, Festival Director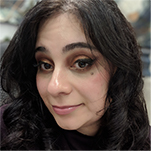 Marina has been writing and discussing film for over 15 years, first on a personal blog followed by a decade long tenure on the now retired Row Three. In 2008, she joined the writing staff at Quiet Earth, becoming Editor-In-Chief in 2014, a role she still holds. Over the years, she has also produced and hosted a number of podcasts including Before the Dawn, a long-running podcast on the Twilight franchise, Girls on Pop, a podcast on film and popular entertainment from women's perspective and After the Credits, bi-monthly film podcast with nearly 300 episodes.
Marina is a member of the Online Film Critics Society and the Alliance of Women Film Journalists, is the Vice President of the Vancouver ACM SIGGRAPH chapter and has served on juries for several film festivals including DOXA, St. Louis International Film Festival, and the Whistler Film Festival. She joined the Spark CG Society as Festival Director in 2014.
Quiet Earth
After the Credits
Twitter
Facebook
Rose-Ann Tisserand
Producer // Flying Kraken Creative Studios
(Pop in Park, Kahlil Gibran'ls The Prophet, Wow! Wow! Wubbzy!)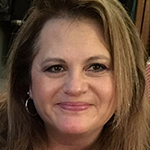 Rose-Ann Tisserand has worked as a production executive for 18 years, specializing in feature animation, episodic TV and client/broadcaster management. She has more than 200 hours of award-winning film and television credits, and is the co-founder of Flying Kraken Creative Studios, a boutique, Canadian-based imaginarium that produces original animation content. As a co-creator/producer, she currently has a series titled Pop in Park with TVO, and has been contracted as a consulting creative executive for several series in development. She was supervising producer at Bardel Entertainment for more than seven years; a supervising producer at New Machine Studios, where she worked on six feature films, including Kahlil Gibran's The Prophet; and chief operating officer for Twenty One Inc. where pre-vis services were provided on Superman: Man of Steel (WB), Arthur Christmas (Aardman/Sony), and more. She is a mentor for up-and-coming filmmakers at TELUS Storyhive, a Spark Leadership board member, chair of Spark Animation Business Symposium, and a founding member of Drawn Together Vancouver, an organization whose mandate is to advance women in the art, technical and business sectors of the animation and visual effects industry, creating greater diversity and equality in storytelling.
Flying Kraken Creative Studios
IMDb.com

© 2021 · Spark CG Society