VANCOUVER INDIE: ALICIA EISEN




Celebrating Independent Creators of our Community


July 25, 2020



Independent creators play an important role in the arts, but what is it really like to be an independent creator working today?

Spark is pleased to present "Vancouver Indie." This ongoing series of presentations celebrate creators working in the CG industry in Vancouver. Designed as both a celebration of the projects being done in our backyard, the series will also provide insights from creators themselves on everything from their process to practical tips to help you start or perhaps encourage you to finish your project.





Saturday - July 25, 2:00 PM
WEBINAR
VANCOUVER INDIE: ALICIA EISEN

Moderator: Amy Moorcroft with Alicia Eisen
As a highly-sought-after stop-motion animator for TV, film and commercials, Alicia Eisen made the choice in 2015 to move to Vancouver, and begin pursuing her passion for independent filmmaking.
Fast forward five years. Alicia has now made two short films, Old Man and 2019's award-winning Deady Freddy. She is currently working on her new stop-motion film for the National Film Board of Canada.
On Saturday, 25 July 2020 at 2 pm, join us for "Vancouver Indie: Alicia Eisen," the first of our ongoing series celebrating independent creators working in Vancouver.
Among many topics, Alicia will discuss the personal and professional motivation for working independently, and the importance of nurturing the independent spirit. Join us as we pull the curtain back, and take a deep dive into the inner workings of indie animation in Vancouver!
The discussion will be moderated by Amy Moorcroft.

BIOGRAPHIES
Alicia Eisen
Director // Independent
(Deady Freddy, Clean Your Room, Old Man)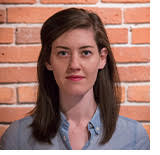 Alicia Eisen is a Canadian filmmaker originally from Toronto, Ontario. After attending Seneca College for animation, she embarked on a career as a stop-motion animator working internationally in TV, film and commercial projects. In 2015, Alicia decided to bring her skills back to Canada and pursue independent filmmaking in beautiful Vancouver, British Columbia.
Alicia's first film Old Man (2016) garnered international screenings and was awarded an honourable mention at the Vancouver International Film Festival in 2016 for "Most Promising Director of a Canadian Short Film." Old Man had its broadcast premiere on CBC, and can currently be viewed through their website. Her most recent film Deady Freddy (2019) has won multiple awards, and is enjoying a vibrant festival run. It will have a broadcast premiere on CBC in the fall.
Alicia continues to make work in Vancouver BC and support the burgeoning, yet vibrant, local stop-motion community. She is currently working with the National Film Board of Canada on a new stop-motion short film and she is always writing and developing new work.
Amy Moorcroft
Recruiter // Industrial Light & Magic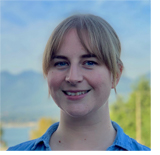 From childhood, Amy has always known she would work in film and following her degree in Cinematography, Photography and Television Studies, Amy has been supporting this industry through the recruitment of top class talent. Since 2011, Amy has recruited for The Third Floor Visualization, Mikros Animation on Sherlock Gnomes, as well numerous TV and advertising companies.
Amy's love of nature and all things North America brought her to Vancouver in 2017, where she joined DNEG, recruiting for both their VFX features and TV projects. In May 2019, Amy joined her dream company: Industrial Light & Magic, and has been hiring the finest talent for Terminator: Dark Fate, as well as unannounced projects...
A confessed fan of the industry, Amy has been supportive of our community as an organizer for Renderman User Group events, in attendance of VES seminars and meet-ups, and has joined Spark in August 2019 as a volunteer.

© 2021 · Spark CG Society