WEBINAR: JUNE




Celebrating Innovation & Inspiration in Computer Graphics


June 25, 2020


Thank you everyone for participating in our webinar with Warner Animation Group. More will be announced soon!

Thursday - June 25, 2:00 PM
WEBINAR
SCOOB!: THE RE-IMAGINING OF A CLASSIC
Speakers: Tony Cervone, Michael Kurinsky & Bill Haller
Moderator: Kaitlin Sutherland
For 50 years, Scooby-Doo has been imagined and re-imagined, with no two shows looking exactly alike. In SCOOB! the first full-length, theatrical animated Scooby-Doo adventure, he and the Mystery Inc. gang get an updated look in a fully animated 3-D feature. Director Tony Cervone, Production Designer Michael Kurinsky and Animation Supervisor Bill Haller will share how the team is bringing the beloved 2-D characters into the 3-D world — making them feel fresh for a new generation of Scooby-Doo fans.



Biographies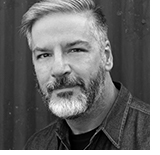 Tony Cervone
Director // Warner Animation Group

Tony is a 25-year animation veteran. He is a leading expert on the Hanna-Barbera and Looney Tune franchises for Warner Brothers Animation.
His first job was in Chicago on Steven Spielberg's Tiny Toon Adventures and Animaniacs as an animator and storyboard artist. He eventually ended up on the Warner lot in 1994, animating on the theatrical short Carrotblanca. From there, Cervone became the Director of Animation on the feature film Space Jam. Partnered with collaborator Spike Brandt, he went on to create and produce several television shows including the Emmy-award-winning Duck Dodgers, The Looney Tunes Show and Scooby-Doo! Mystery Incorporated. He also produced and directed several feature-length videos — favourites among them include Scooby-Doo! Camp Scare and Scooby-Doo! and Kiss: Rock & Roll Mystery. In addition, Cervone produced six theatrical shorts including Daffy's Rhapsody and I Tawt I Taw a Puddy Tat in which the Looney Tunes characters were computer-animated for the first time, and which used the last of Mel Blanc's recordings. He also produced Joe Barbera's last Tom & Jerry theatrical short.
He directed Scooby Doo's first animated feature, SCOOB!, which was released in May of 2020.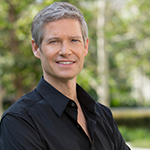 Michael Kurinsky
Production Designer // Warner Animation Group
(SCOOB, Hotel Transylvania 2, Cloudy With a Chance of Meatballs, Fantasia 2000)
Michael Kurinsky got his start in animation working on television commercials before getting hired at Walt Disney Feature Animation where he produced hand painted backgrounds on such films as The Hunchback of Notre Dame, Hercules, Atlantis, Fantasia 2000, Home On the Range, and Beauty & The Beast: Special Edition. After almost ten years there, Michael left to join Sony Pictures Animation to work on the studio's first release, Open Season, as a visual development artist. Over his fourteen-year span there he also served as the art director on Cloudy With a Chance of Meatballs and production designer on Hotel Transylvania 2. In late 2017, he left Sony when approached by Warner Animation Group to production design the first all CG version of Scooby-Doo. SCOOB which hit theatres in May of 2020.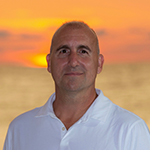 Bill Haller
Animation Supervisor // Reel FX Animation Studios
(SCOOB, Sherlock Gnomes, Son of Jaguar, Rock Dog, The Book of Life, Hotel Transylvania)
Bill Haller is a 22-year veteran animator whose career has encompassed a wide variety of work ranging from commercials, short film, animated features and VFX films in which he has acted as both an animator and has supervised animation. He has been responsible for creating the visual style and development work for various films such as Cloudy with a Chance of Meatballs, Hotel Transylvania, and Book of Life. Along with contributing to the work for many awards in advertising work, he was also nominated for a VES award for "outstanding character animation in an animated film" for Dracula in Hotel Transylvania. Bill most recently served as Animation Supervisor on SCOOB for Warner Bros. through Reel FX Creative Studios.
IMDb
Reel FX Animation Studios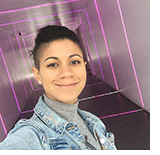 Kaitlin Sutherland
Animation Supervisor // WildBrain Studios
(The Butterfly Affect, Cloudy With a Chance of Meatballs, Chip & Potato)
An experienced and passionate industry animator with a demonstrated history of producing quality animations for television and feature, both in and out of work. Always searching for fun, creatively fulfilling animation work that pushes the boundaries of art, character and story in ways that differ from what we've seen in the industry so far!


© 2021 · Spark CG Society