SNIPPTY-SNAP: DEVELOPING THE CHARACTERS & ANIMATION STYLE FOR TROLLS




Presented by DreamWorks Animation


November 12, 2016


Online reservations are now closed. Tickets will be available at the door from 1 PM. Cash and major credit cards only.
We received a new shipment of books. They will be available at the door for $50 (incl. GST).
Your favourite big-hair toy of the 90s (and still a favourite in bingo halls!) is back in a big way!
That's right, Trolls are making a comeback and this time, they're cute, they sing, dance and seem destined to win over the next generation. How did DreamWorks Animation take the hard plastic, big rainbow-hair toys nearly everyone had forgotten and turned them into cute, plush-looking bundles of adorableness that are likely to steal your heart?
Get an inside look at the character design and animation of Trolls with Dave Burgess, the Head of Character Animation at DreamWorks Animation. Sharing inspiration clips, early concept art and pre-production animation, he will walk through the evolving character design of the new Trolls!

Saturday - November 12, 1:30 PM
PRESENTATION
SNIPPTY-SNAP: DEVELOPING THE CHARACTERS AND ANIMATION STYLE FOR DREAMWORKS ANIMATION'S TROLLS
with Dave Burgess
VENUE:
Emily Carr University of Art + Design
Lecture Theatre Room 301, South Building
1400 Johnston Street, Granville Island
Vancouver, Canada
A behind-the-scenes glimpse into the development, design and animation for DWA's Trolls. Will include early design artwork as well as inspirational clips and many pre-production animation performance tests.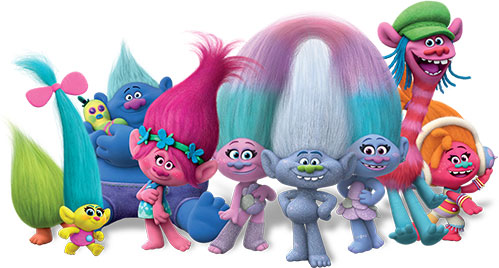 © 2016 DreamWorks Animation. All Rights Reserved.
Saturday - November 12, 1:30 PM
BOOK
THE ART OF TROLLS
Special advanced online offer for attendees only!!!
About this special offer:
Limited to one book per ticket purchase.
Quantities are very limited.
Advanced online pricing: $40. At the door: $50
Online sales end on Friday November 11 (unless sold-out before).
Print your PayPal receipt and bring photo ID.
Books will be handed out at the venue before the presentation.
Based on the popular troll dolls created by Thomas Dam, Trolls is a 3D computer animated musical comedy from DreamWorks Animation, directed by Mike Mitchell (Shrek Forever After). Princess Poppy (Anna Kendrick) is an upbeat, if slightly naïve, Troll who inherits her crown on the day her people face the first challenge that can't be solved with a song or a hug. Accompanied by Branch (Justin Timberlake), she ventures "far beyond the only world they have ever known" in a quest that tests their strength. Full of playful designs, The Art of Trolls showcases hundreds of pieces of concept and production art to illustrate how DreamWorks' team of talented artists created an enchanting reinterpretation of the Trolls phenomenon that has gripped popular culture for decades.



© 2016 DreamWorks Animation. All Rights Reserved.

BIOGRAPHY
Dave Burgess
Head of Character Animation // DreamWorks Animation
(Trolls, Turbo, Megamind, Monsters vs Aliens, Tarzan, The Lion King)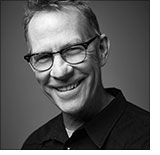 David Burgess just completed his role as Head of Character Animation on DreamWorks Animation's November 2016 release, Trolls. Prior to this, he "HOCA'd" DWA's releases Turbo and Monsters Vs Aliens. He also has been a Supervising Animator on Megamind, Bee Movie and Over the Hedge, as well as animating on Mr. Peabody & Sherman, Madagascar, and Shrek 2.
David got his industry start assisting filmmaker John Weldon at the National Film Board of Canada in Montreal. With that project completed, David started working in television commercials for various studios in Montreal, Toronto, London and Los Angeles.
In 1990, he began working at Walt Disney Feature Animation in Burbank, CA. At Disney, he worked on many of their most successful hand-drawn productions. His assignments included: Supervising Animator on Tarzan (Professor Porter) and The Lion King (The Hyenas), as well as working as an Animator on Beauty and the Beast (Gaston/Bimbettes) and Aladdin (Genie), among many others.
Born and raised in Orange County, California, David graduated with Honours in Animation from the Emily Carr College of Art & Design in Vancouver, BC.
He is a member of the Academy of Motion Picture Arts & Sciences, The Visual Effects Society, The Television Academy and over the years has taught animation courses in various colleges, universities, film festivals, conferences and online with Animation Mentor.
www.dreamworksanimation.com
IMDb.com

© 2021 · Spark CG Society