PRODUCTION DESIGN FOR ANIMATED FEATURES



June 18, 2016


Sold out. Rush tickets may be available at the door. Cash and major credit cards only.
One of the most important aspects of working in any creative field is finding the balance between your personal voice as an artist while contributing to a larger vision to a project, a vision you may have had no part of conceiving.
Formed in 2014 by former Pixar artists Dice Tsutsumi and Robert Kondo, along with business partner Zen Miyake, Tonko House has already produced one Oscar-nominated short film The Dam Keeper, which also won the inaugural Best Animated Short award at SPARK ANIMATION in 2014, and their second short film Moom is currently making the festival rounds.
Join Dice, Robert and Zen as the trio conduct a day long masterclass with a focus on creating artwork for animated features, how to find the connection between your personal voice and the project, their process for designing and composing images for stories as well as the fine balance of emotion in storytelling.
TARGET: Intermediate/Advanced
SCHEDULE:
| | | |
| --- | --- | --- |
| 9:00 am | | Doors open // Registration & Merch Pick-up |
| 9:30 am | | Introduction |
| 9:35 am | | Masterclass, Part 1 |
| 12:30 pm | | Lunch Break (lunch not included) |
| 1:30 pm | | Masterclass, Part 2 |
| 4:30 pm | | Q&A |
| 5:00 pm | | Signing Session |
Saturday - June 18, 9:00 AM
PRESENTATION
Masterclass: Production Design for Animated Feature Films
moderator: Daisuke "Zen" Miyake with Daisuke "Dice" Tsutsumi & Robert Kondo
The class will focus on creating artwork for animated feature films. How to find a connection to a project and use your personal voice to contribute to a project. We will walk through designing and composing images for stories, as well as mapping the emotional flow and lighting of a narrative. We will live demonstrate our design process and painting process.
ABOUT TONKO HOUSE
In early 2012, art directors Dice Tsutsumi and Robert Kondo found themselves searching for ways to expand upon their filmmaking experience in Pixar's art department. They decided to write and direct an independent animated short film together. The film, The Dam Keeper, was an 18-minute short that garnered an Academy Award Nomination. Upon completing the film, they found the experience of building the team and film life-changing, and the two artists found themselves reinvestigating their current path. They began to pursue answers to the question, "why?" related to their ambitions and dreams. The search for an answer led the two away from the comfort of Pixar's gates to challenge themselves with the unfamiliar, to continue on the path of learning. In July 2014, Dice and Robert founded Tonko House as a place to nurture growth while telling stories for the world.

BIOGRAPHIES
Daisuke "Dice" Tsutsumi
Director // Tonko House
(The Dam Keeper, Toy Story 3, Horton Hears a Who!, Robots)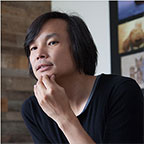 Daisuke "Dice" Tsutsumi, originally from Japan, is a filmmaker, painter and philanthropist. A graduate from The School of Visual Arts in New York, Dice has worked as a visual development/colour key artist at Blue Sky Studios on Ice Age, Robots and Horton Hears a Who! His credits at Pixar Animation include Lighting Art Director for Toy Story 3 and Monsters University. Dice is passionate about charity work and spearheaded both The Totoro Forest Project and Sketchtravel.
www.simplestroke.com
www.sketchtravel.com
www.tonkohouse.com
IMDb.com
Daisuke "Zen" Miyake
General Manager // Tonko House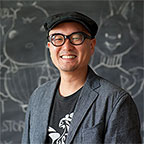 Zen plays a vital role at Tonko House as an anchor between his partners Dice and Robert in pursuit of sustainable content business through Tonko House's signature storytelling. Originally from Japan, Zen graduated from UC Berkeley as a comparative literature major, and has a diverse business background spanning marketing, video production, and restaurant management in bilingual and bicultural environments. Additionally, as a trained carpenter and an ordained monk, Zen brings a unique flavour to the culture of Tonko House.
Robert Kondo
Director // Tonko House
(The Dam Keeper, Monsters University, Toy Story 3, Ratatouille)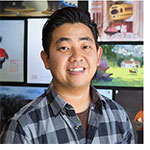 Originally from Southern California, Robert Kondo graduated with a degree in illustration from the Art Center College of Design in Pasadena. Robert landed his dream job as a sketch artist at Pixar on their 2006 release Ratatouille. While at Pixar, his film credits included Sets Art Director for Ratatouille, Toy Story 3, and most recently Monsters University and Production Designer on two shorts. In July, 2014, Robert left Pixar to start Tonko House, where everyday is a challenge and an adventure.
Instagram
www.tonkohouse.com
IMDb.com

© 2021 · Spark CG Society