REGULAR PROGRAM 2019 - GODZILLA




Celebrating Innovation & Inspiration in Computer Graphics


November 22, 2019


ONLINE RESERVATIONS ARE NOW CLOSED. RUSH TICKETS AVAILABLE AT THE RECEPTION DESK.

Friday - November 22, 7:15 PM
PRESENTATION
BEHIND THE VFX PLATE UNIT OF 'GODZILLA: KING OF THE MONSTERS'

moderator: Jessica Glass with Sepp Sonntag
Join Sepp Sonntag on a journey through the US, Mexico, and Chile as he captures live action footage and photography for Godzilla: King of the Monsters. Discover the latest state of the art technology used to shoot breathtaking landscapes, from epic volcanoes to cosmopolitan cities. This presentation will cover the breakdown of the script and previz into individual VFX reference shots for the film's key sequences and the final act.

BIOGRAPHIES
Jessica Glass
Production Technology Department Manager // DNEG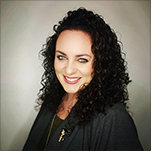 Jessica has been collaborating with teams in the tech industry for over a decade, contributing to workflow, process and diverse projects in leading tech companies such as Rogers Communications, Digital Domain, MPC and the American Marketing Association. Throughout her career, she has always strived to reconcile technology and humanity and make tech more accessible and intuitive for its users.
She strives to make others around her develop their full potential and has been a pillar in the Tech community for many years. As Co-Founder of YVRFF (Vancouver Virtual Reality Film Festival), and Founder of CRAFTGRAPH (a networking series bringing together professionals from the computing, recording and art & film technologies fields) she has been a champion of change, creative collaboration and innovation.
Jessica is currently the Production Technology Department Manager at DNEG in Vancouver. As ProdTech Department Manager, she provides dedicated and consistent line management, ensuring appropriate crewing and career development for the R&D and Pipeline teams.
Sepp Sonntag
Generalist Supervisor // Image Engine Design
(The Mandalorian, Pokemon: Detective Pikachu, Spiderman: Far From Home, Godzilla: King of the Monsters)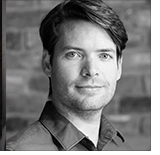 Sepp Sonntag brings over 14 years of experience in creating digital environments for blockbuster feature films to his role as Generalist and On-Set VFX Supervisor. Hailing from Munich Germany, Sepp started his professional career as a Junior Matte Painter with Scanline VFX. In 2009, Sepp moved to London to take the next step in his career eventually rising through the ranks to become Matte Painting Lead for MPC. In 2012, he was given the opportunity to transfer to MPC's Vancouver studio. He moved up to Environment, OnSet and CG Supervisor positions. Eventually he switched to Image Engine in September 2018 and transitioned to a Generalist Supervisor role with focus on real-time applications in 2020.

© 2021 · Spark CG Society