REGULAR PROGRAM 2019 - ANTHEM




Celebrating Innovation & Inspiration in Computer Graphics


April 27, 2019



Date: Saturday, April 27
Time: From 1:30 PM – 3 PM (doors open at 1 PM)
Mixer: From 3 PM – 4 PM

Vancouver Film School
Digital Media Campus, Main Theatre
420 Homer Street
Vancouver, BC

What do you get when you cross the flight and firepower of Marvel's Iron Man suit with the sci-fi shooting splendor of BioWare's Destiny? The answer is Anthem, the highly anticipated premiere of a brand-new franchise from BioWare and EA. The first thing you notice about Anthem is how gorgeous everything and everyone is. From the jungles and deep waterfalls, which are jaw-dropping, to the alien landscapes full of fantastic vistas and wondrous ruins, Anthem is visually stunning.

How did the team behind Anthem create this beautiful world? Join us as Chris Van Dyke, Fenner Rockliffe & Kenson Wang teach us the art of 'selective stylization' in cut scenes, including how to leverage Frostbite™ game engine renders and deep compositing and particles in Nuke®, to tell a story in every frame.

For more info about ANTHEM, visit the game's official web page:
Read more >>





Saturday - April 27, 1:30 PM
PRESENTATION
CINEMATIC STYLIZATION FOR 'ANTHEM'
Presented by CVD VFX
with Chris van Dyck, Fenner Rockliffe & Kenson Wang
Venue: Vancouver Film School · 420 Homer Street · Vancouver · BC
Learn the art of 'selective stylization' in cut scenes, including how to leverage Frostbite™ game engine renders and deep compositing and particles in Nuke®, to tell a story in every frame.
* Admission includes a drink ticket for the mixer, taxes and transaction fees.

BIOGRAPHIES
Chris van Dyck
Founder, VFX Supervisor // CVD VFX
(The Hobbit Trilogy, TRON, Harry Potter, Iron Man, Thor: The Dark World)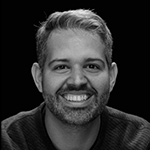 CVD VFX founder, Chris van Dyck is a Vancouver-based VFX Artist and Supervisor in the commercial, film, and television industry. With over 16 years in the industry, he brings experience from some of the top studios around the world: WETA Digital, Industrial Light & Magic, Method, Rising Sun Pictures, Animal Logic, MPC, The Embassy and Prime Focus. Some of his most notable credits include: The Hobbit Trilogy, Warcraft, Thor 2, Life of Pi, Transformers: Dark Side of the Moon, TRON: Legacy, Harry Potter & the Half-Blood Prince, Iron Man and Frank Miller's 300.
Chris has conducted lectures for the VES, SIGGRAPH, and the Art Institute, been published by Digital Fusion on the topic of Digital Compositing, published by SIGGRAPH on the film industry in Vancouver and has taught Digital Compositing for over 7 years at the following schools: VanArts, Think Tank and Lost Boys.
Currently, he is the creative director at CVD VFX and excited to continually grow a talented team on the north shore and sea-to-sky corridor.
Fenner Rockliffe
Lead Compositor // CVD VFX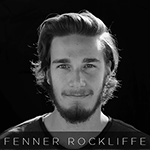 Fenner Rockliffe is a BC local who grew up a couple hours north of Vancouver in the town of Whistler.
After finishing high school in Whistler, he attended Think Tank Training Centre in North Vancouver, and currently works just a few blocks down the street from the school at (a super awesome studio) CVD VFX.
As a lead compositor at CVD VFX, Fenner has worked on a wide array of projects ranging from television and commercial work, to big budget feature length films and triple A video game cinematics.
Kenson Wang
Compositor // CVD VFX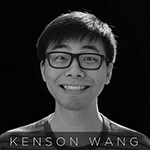 Kenson Wang is a digital compositor based in Vancouver, currently working in Image Engine. Graduated from Think Tank Training Centre, Kenson started his career in Visual Effects industry as a compositor in MPC back in 2014.
In 2015, he received the CG Student Award, now known as The Rookies, in Canada region, which led to an opportunity at Double Negative where his experience as a compositor continues to develop.
In the past few years, Kenson has worked on various feature films and TV shows in a number of visual effects studios in Vancouver, including CVD VFX, Image Engine, MPC and Double Negative. He has worked on projects such as Anthem (Game Cinematic), Fantastic Beasts: The Crimes of Grindelwald, Overlord, Lost in Space, Detroit, The Meg, Logan, and Kingsglaive: Final Fantasy XV.

© 2021 · Spark CG Society