WEBINAR: 10 AUGUST 2021




Presented by Nelvana


August 10, 2021


The business of animation can be mysterious. Demystify the process with Nelvana, one of Canada's premier animation companies and a world-leading producer and distributor of children's content.
Thank you for attending!
Online reservations are now closed.

Tuesday - August 10, 5:00 PM
WEBINAR
GET A HEAD SPARK ON YOUR CAREER IN ANIMATION!
Presented by Nelvana
Moderator: Rose-Ann Tisserand with Judy Leung, Vanessa Esteves, Adrian Thatcher & Daniel Clermont
Ever wonder what production studios actually look for in portfolios? Join Nelvana's Senior Manager of Studio Operations Judy Leung, Supervising Creative Producer Vanessa Esteves, Award-winning director Adrian Thatcher and Supervising Animator Daniel Clermont as they share everything you need to know in order to SPARK your career with Nelvana!

BIOGRAPHIES
Adrian Thatcher
Director, Series Creator & Showrunner // Nelvana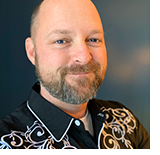 Adrian Thatcher is a Toronto-based animated series director and has worked in animation for over 22 years at both Walt Disney Television Animation and Nelvana. In 2010, Adrian won a Daytime Emmy Award for individual achievement in art direction in recognition of his work on the Nelvana Series Willa's Wild Life.
Adrian's most recent directing credits include Ollie's Pack, Bravest Warriors, Ranger Rob and Oh No, it's an Alien Invasion!.
Daniel Clermont
Supervising Animator // Nelvana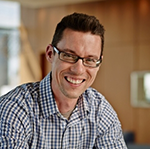 Originally from Ottawa, Daniel Clermont graduated from Sheridan College's Classical Animation Program then the Computer Animation Program (2001-2002).
After having worked at several studios doing design, clean up, and 2D animation in Flash and Harmony he moved to Toronto in 2004 to start work at Nelvana where he worked in 2D and 3D doing animation, modelling, and rigging on various productions.
Daniel became an animation supervisor in 2016 and for his first show as supervisor, he moved to the Philippines for 3 months to oversee the animation.
Judy Leung
Sr Manager, Studio Operations // Nelvana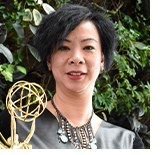 Judy Leung has been working in animation industry for over thirty years. She began her animation career in Hong Kong as an animator and producer at an animation commercial company.
Judy has been with Nelvana since 1993 where she started as a production manager and currently holds the position of Senior Manager of Studio Operations, overseeing 3D and 2D animation production and managing staffing, recruiting, carrying out studio policies, guidelines and studio planning for the studio.
Judy continues to provide a vision for the Studio Operations team providing support and managing the studio's resources and establishing relationships with the industry partners.
Rose-Ann Tisserand
Producer // Flying Kraken Creative Studios
(Pop in Park, Kahlil Gibran's The Prophet, Wow! Wow! Wubbzy!)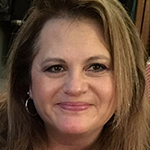 Rose-Ann Tisserand is co-founder of Flying Kraken Creative Studios, a boutique, Canadian-based studio that creates original animation content and specializes in award-winning animation design services. She has worked as a production executive for 22 years. She was supervising producer at Bardel Entertainment, a Consulting Producer with the NFB and is currently Executive Producer/Co-Creator of a series in development with Silvergate Media. She also sits on the Spark Animation Leadership Board and the Executive Board of Women in Animation Vancouver. Rose-Ann is founder and co-Executive Producer of WIA Vancouver's Animation Career EXCELerator Program.
Flying Kraken Creative Studios
IMDb.com
Vanessa Esteves
Supervising Creative Producer // Nelvana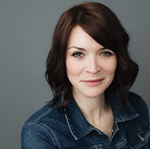 Vanessa Esteves is a supervising creative producer, writer, content creator and showrunner with a passion for storytelling.
Having over 17 years of experience in the animation industry, Vanessa has worked in multiple genres with a strong focus on bridge-preschool comedy. Vanessa has most recently overseen Agent Binky: Pets of the Universe, Max & Ruby, and Ranger Rob along with Nelvana's own series of digital music videos Toon Bops. She is also currently showrunning Super Wish, a comedy series that the co-created.
When she's not helping create animated content, she is often found watching it alongside the audience: her two young kids.

© 2022 · Spark CG Society