PRESENTING BAOBAB STUDIOS




with Maureen Fan, Eric Darnell & Larry Cutler


February 11, 2021


A CONVERSATION WITH THE FOUNDERS OF BAOBAB STUDIOS:
CELEBRATING 5 YEARS OF PIONEERING INTERACTIVE STORYTELLING AND THE MAKING OF "BABA YAGA"
Join Baobab Studios founders Maureen Fan, Eric Darnell and Larry Cutler in a special pre-recorded conversation about the creation of the studio, their latest project Baba Yaga, and what is next for the indie studio. Hosted by Jessica Glass, learn unique details about how Baba Yaga was made using Baobab Studios Real-time Storyteller platform. The six-time Emmy Award-winning studio just released Baba Yaga, based on the Eastern European folktale, reimagined as an interactive animation blending real-time 3D visuals with illustrative 2D pop-up animation creating a modern visual language for VR inspired by classic animation. Studio founders Maureen Fan, Eric Darnell and Larry Cutler will discuss how they developed the art and look, incorporated interactivity to "making you, the audience, matter" and unveiled the film with the first-ever red-carpet VR movie premiere.
Thursday - February 11, 6:30 PM
WEBINAR
CELEBRATING 5 YEARS OF BAOBAB STUDIOS
Moderator: Jessica Glass with Eric Darnell, Larry Cutler & Maureen Fan
(SEE ABOVE)
BIOGRAPHIES
Eric Darnell
Chief Creative Officer // Baobab Studios
(Crow: the Legend, Madagascar 3: Europe's Most Wanted, Madagascar: Escape 2 Africa, Madagascar, Antz)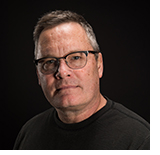 Eric Darnell is Co-Founder and Chief Creative Officer of the Emmy-award winning and leading VR animation studio Baobab Studios, whose mission is to inspire you to dream by bringing out your sense of wonder. Eric's career spans 25 years as a computer animation director, screenwriter, story artist, film director, and executive producer. He was the director and screenwriter on all four films in the Madagascar franchise, which together have grossed more than $2.5 billion at the box-office. He was also executive producer on The Penguins of Madagascar. Previously, Eric directed DreamWorks Animation's very first animated feature film, Antz, which features the voices of Woody Allen, Gene Hackman, Christopher Walken, and Sharon Stone. Eric earned a degree in journalism from the University of Colorado and a master's degree in experimental animation from The California Institute of the Arts.
www.baobabstudios.com
Facebook
Instagram
Twitter
LinkedIn
IMDb.com
Jessica Glass
Production Technology Department Manager // DNEG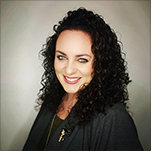 Jessica has been collaborating with teams in the tech industry for over a decade, contributing to workflow, process and diverse projects in leading tech companies such as Rogers Communications, Digital Domain, MPC and the American Marketing Association. Throughout her career, she has always strived to reconcile technology and humanity and make tech more accessible and intuitive for its users.
She strives to make others around her develop their full potential and has been a pillar in the Tech community for many years. As Co-Founder of YVRFF (Vancouver Virtual Reality Film Festival), and Founder of CRAFTGRAPH (a networking series bringing together professionals from the computing, recording and art & film technologies fields) she has been a champion of change, creative collaboration and innovation.
Jessica is currently the Production Technology Department Manager at DNEG in Vancouver. As ProdTech Department Manager, she provides dedicated and consistent line management, ensuring appropriate crewing and career development for the R&D and Pipeline teams.
Larry Cutler
Chief Technology Officer // Baobab Studios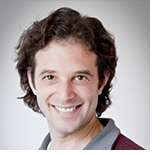 Larry Cutler is Co-Founder and Chief Technical Officer of the Emmy award-winning and leading VR animation studio Baobab Studios, whose mission is to inspire you to dream and bring out your sense of wonder. Larry brings deep technical leadership over the past 20 years in the area of animation creation and development. Larry currently serves on the Digital Imaging Technology Subcommittee for the Oscar Technical Achievement Awards. He was most recently the Vice President of Solutions at Metanautix. Prior to that, Larry spent 10 years at DreamWorks Animation where he served as Global Head of Character Tech and held several leadership positions in the areas of character development, animation workflow, rigging, and character simulation. Larry began his career at Pixar Animation Studios as a Technical Director on the films Monster's Inc., Toy Story 2, and A Bug's Life.
www.baobabstudios.com
Facebook
Instagram
Twitter
LinkedIn
IMDb.com
Maureen Fan
CEO // Baobab Studios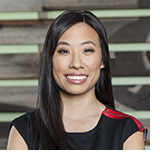 Maureen has held leadership roles in film, gaming and the consumer web. Fan was most recently VP of Games at Zynga, where she oversaw three game studios including FarmVille, which contributed 40% of the company's revenues. Previously, she worked on Pixar's Toy Story 3 film and at eBay in product management and UI design. Her collaboration, The Dam Keeper, directed by Dice Tsutsumi and Robert Kondo, was nominated for the 2015 Oscar Best Animated Short. Maureen was named one of 'The Most Creative People of the Year' by Ad Age, Top 100 Influential Asians by A100, and Variety crowned her as one of the execs to watch earning a spot on their 'Top Digital Creatives' list. As an advocate for diversity in the entertainment, Maureen is an active member of many organizations for minority groups and women and she gave the keynote at Grace Hopper Conference, as well as presented at Women in Animation, Fortune Most Powerful Women Next Gen Summit and Fast Co's Impact Council.

© 2022 · Spark CG Society